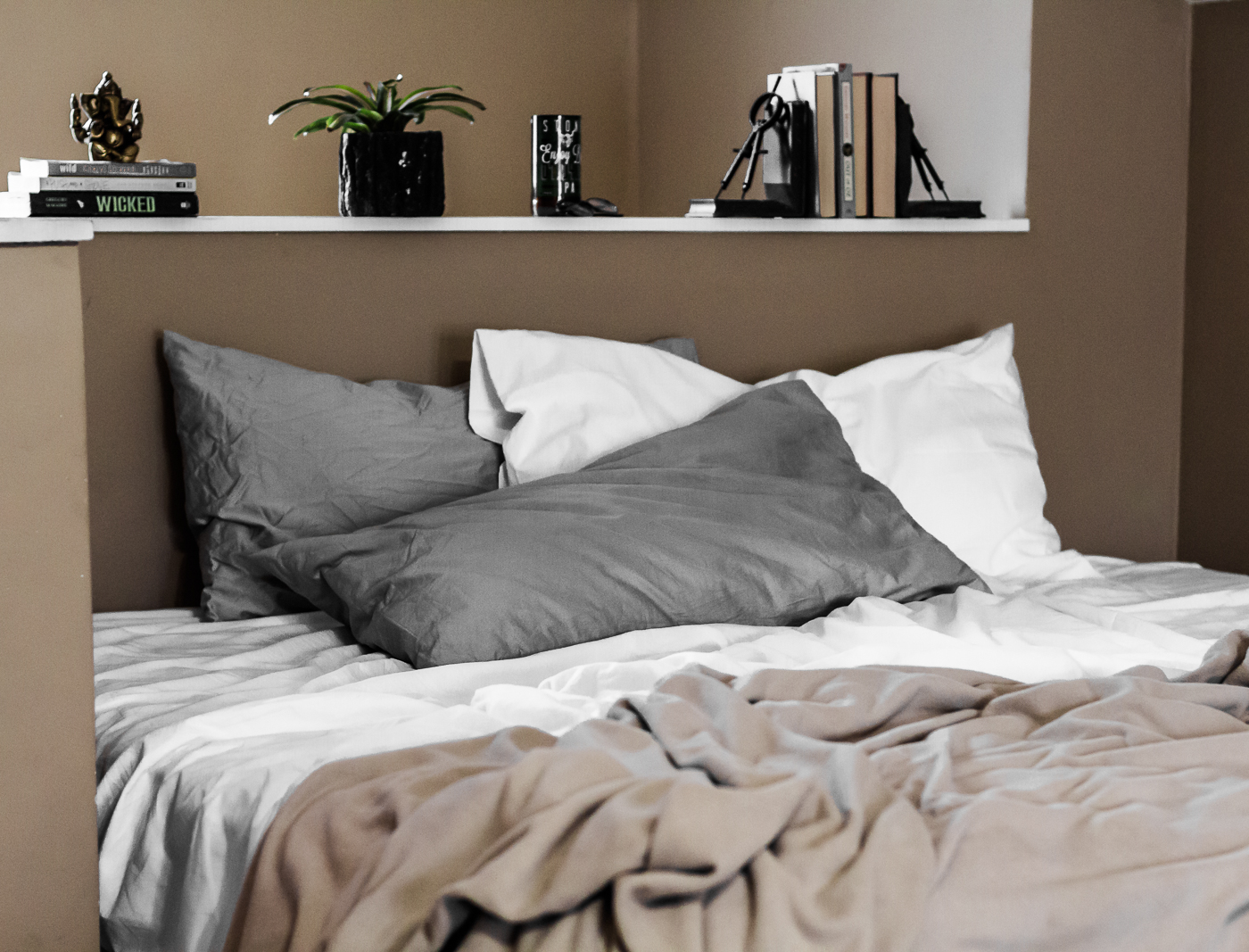 Even though the weather in Louisville isn't quite Spring like at the moment, as we're expecting 10-12 inches of snow this weekend. There have been several days where I've had the windows open airing out the stale winter air. Like this past weekend for instance. The temperature reached nearly 80 degrees, all my windows were open, and I was in full on Spring cleaning mode.
First up on the agenda was my bedroom. Sorting through old clothes, tossing dirty sneakers, and throwing away the junk is always at the forefront of spring cleaning. But an aspect of bedroom spring cleaning that's easy to overlook happens to be our actual bedding. From spot cleaning the mattress (note to self: no more coffee in bed) to tossing sheets that are past their prime.
If you're washing your sheets once a week, and only working with one set of sheets it's safe to say they're ready to retire. I'm guilty of holding onto things for too long. I'll admit it. I'm guilty of it also. Take my old mattress for instance. I happen to be just as bad with sheets. Bad habits are hard to break after all. But I'm working on it. That counts for something, right?
When Authenticity 50 reached out about their bedding a few weeks back I took it as kismet. An excuse to cycle out my old bedding and support a Made in USA business in the process. It was literally a win, win. Finally, I've got two sets of sheets to work with. Like an actual adult. Because there's nothing worse than wearing out your favorite sheets with weekly washes.
[one-half-first]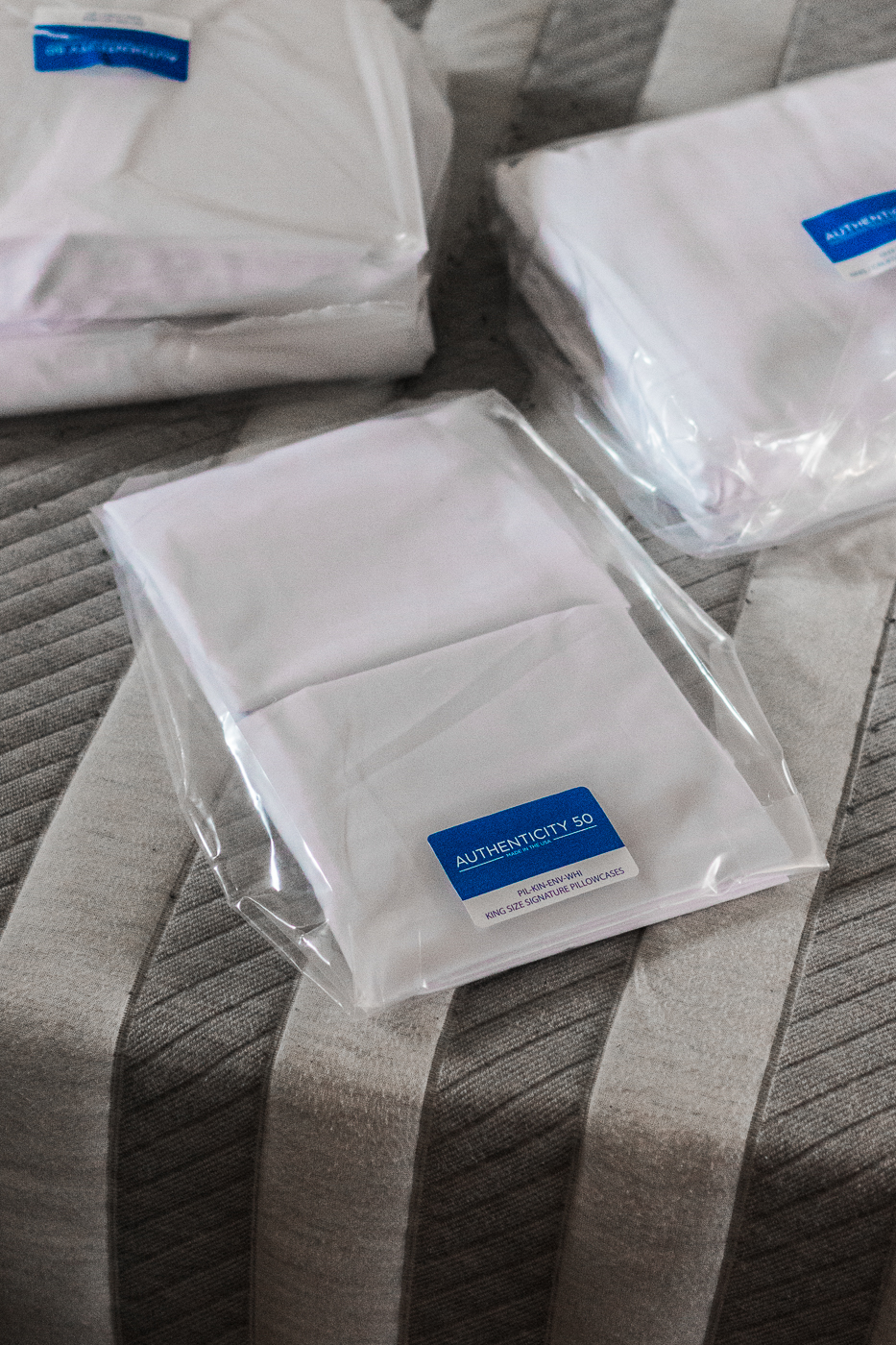 [/one-half-first]
[one-half]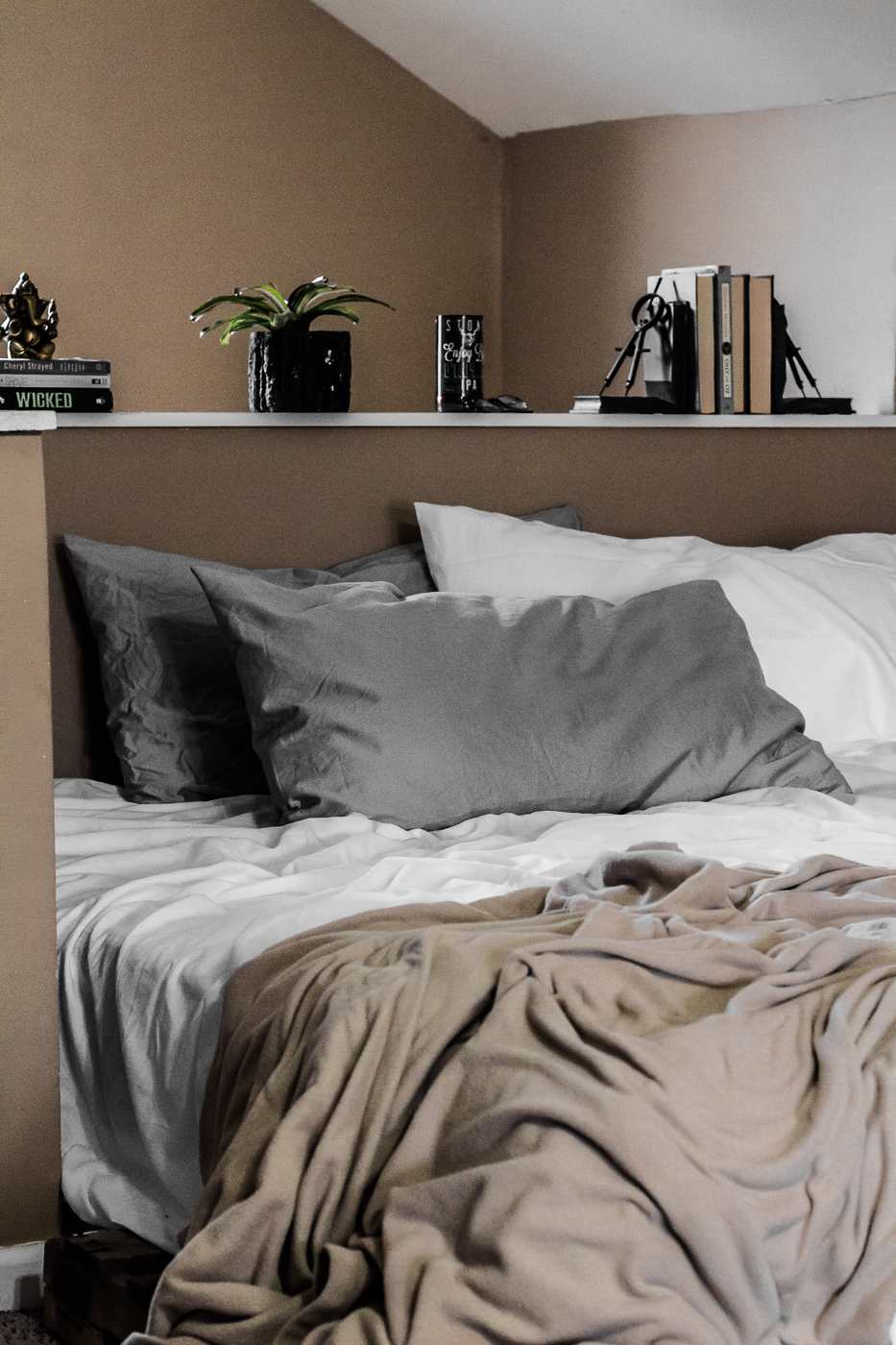 [/one-half]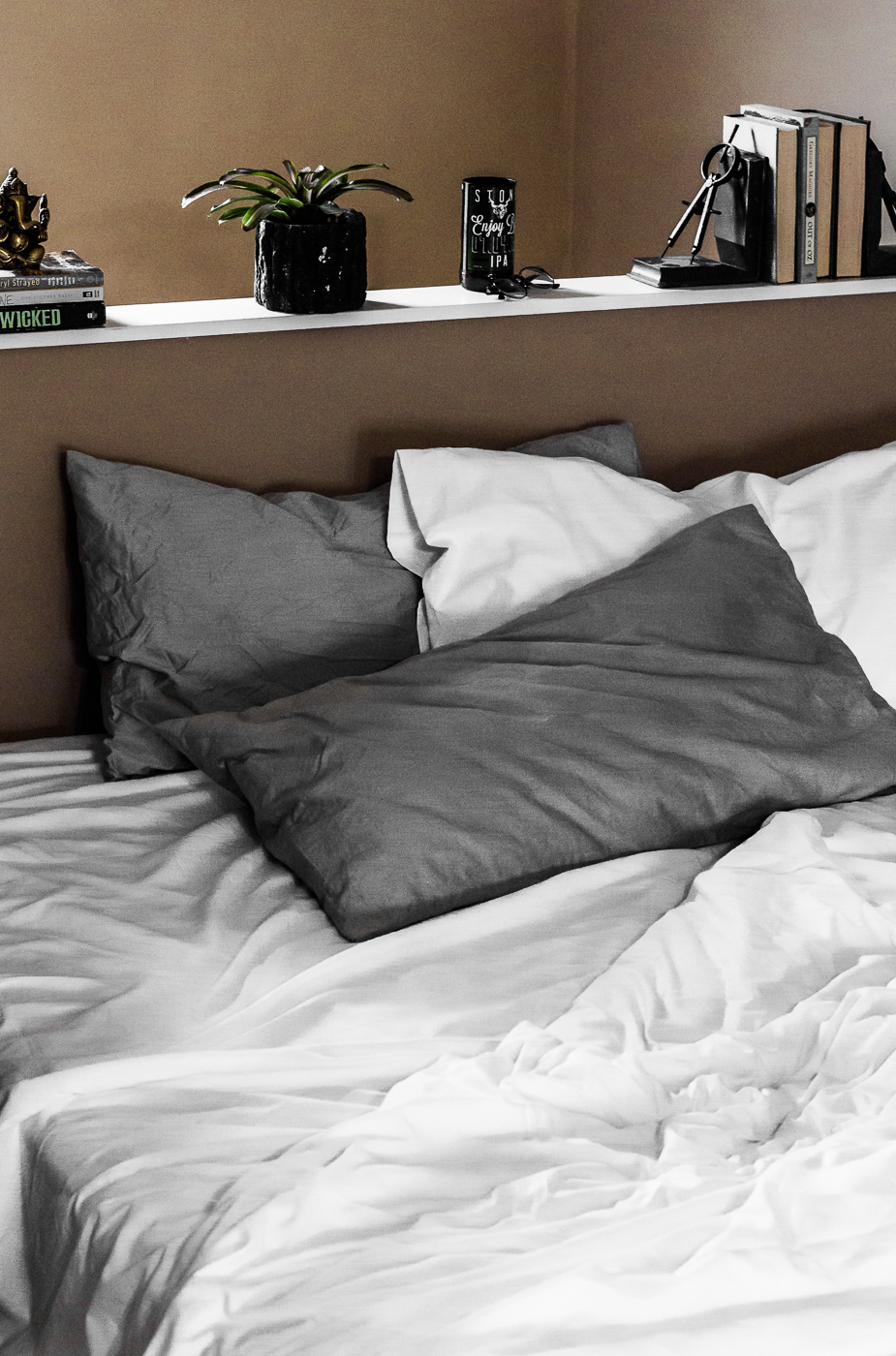 Authenticity 50's sheet sets are made with California-grown Supima® cotton. Also know as American-Egyptian cotton, which is 35% longer than regular cotton making it 45% stronger and a lot softer. They're easily the softest sheets I have slept on. Imagine your favorite hotel sheets. Then imagine being able to sleep on those sheets in the comfort of your own home. That's the beauty of what Authenticity 50 has to offer.
They are also the ONLY company making 100% Made in USA luxe bedding. Every part of their product has been sourced from America, and they take great pride in the fact that we are reviving a dead manufacturing industry and bringing hundreds of jobs back to the States, from coast-to-coast. Their Supima® cotton is grown in California, then their fabric is spun, woven, cut & sewn across the South, their boxes are from the Midwest and their product tags are from the East Coast.
Up until the 1980's, America used to spin and weave MILLIONS of yards of high quality fabric. However, as the lure of cheap overseas labor became commonplace with companies & corporations, virtually ALL domestic bedding manufacturing left our shores – taking many thousands of jobs away as well. For example, one of their partner mills used to employ 1400 people – now they have 60 employees left. 60. Their products are made from the highest quality materials, by the best workers.
Interested in what Authenticity 50 is doing? Be sure to keep up with them on Twitter, Facebook, Pinterest, and Instagram!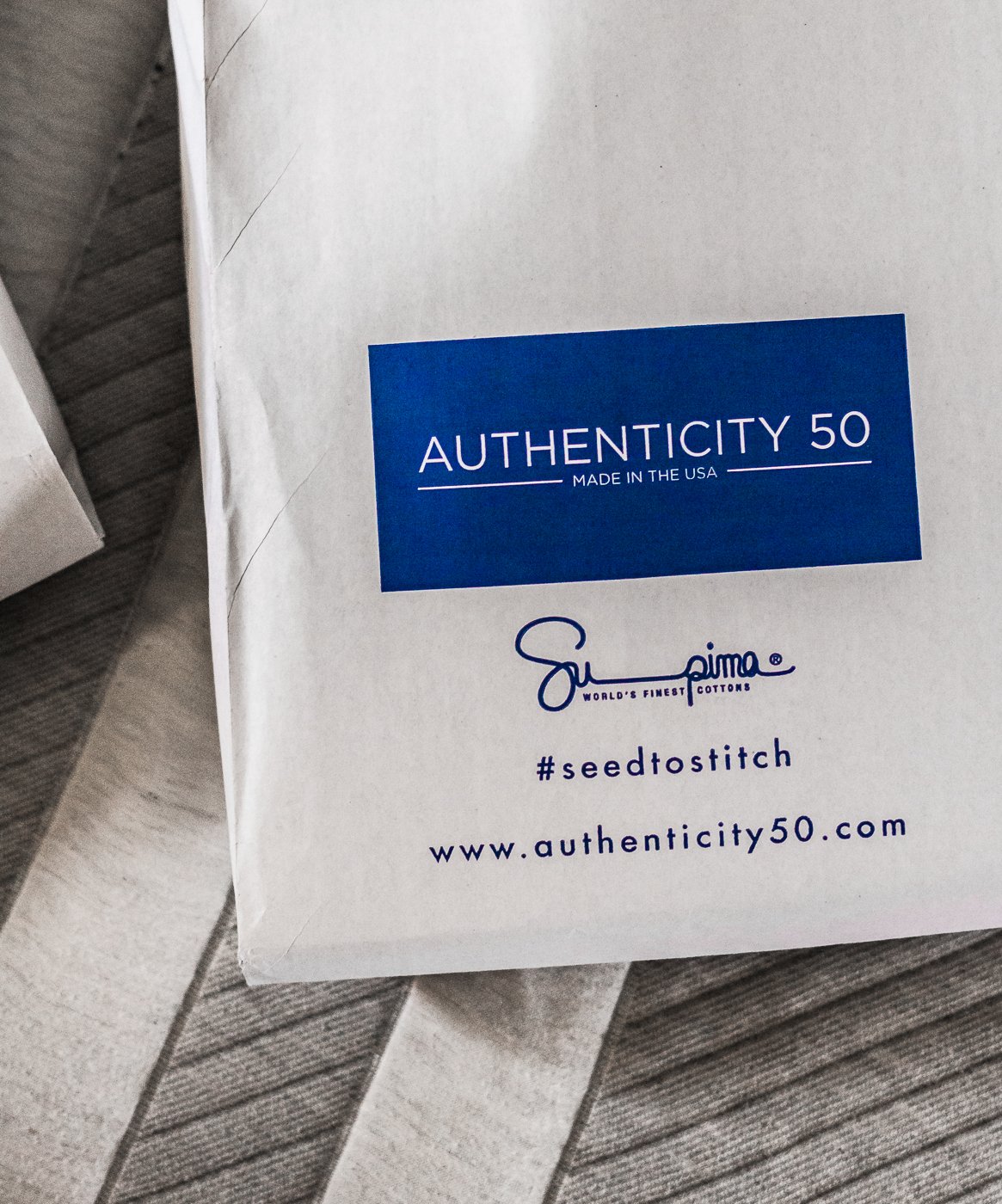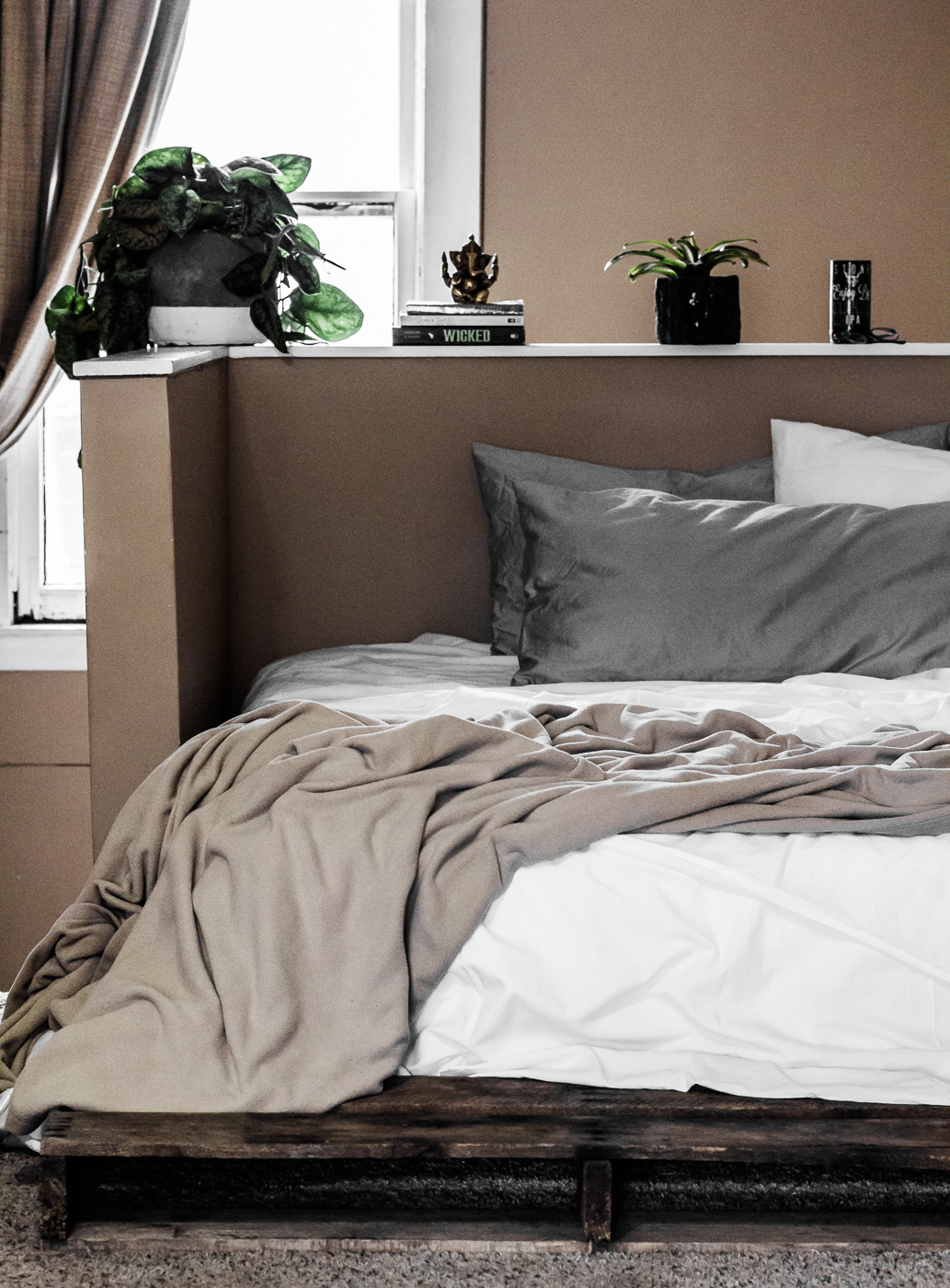 Besides swapping out my bedding this past weekend I also made a trip to one of my favorite flower stores in town, Mahonia. They were celebrating their one year anniversary with 20% all plants Friday and Saturday. An offer that I took full advantage of and filled the empty rail behind my bed with a few new plants, and I've still got room for a few more. Stay tuned!
I read somewhere last week that having plants in your bedroom can help relieve stress and promote a better night's sleep. Fingers crossed the internet isn't full of liars after all! Any of you have any personal stories on this or plant recommendations to add? Leave me a comment below or shoot me an email – I'm ready to put this green thumb to work.