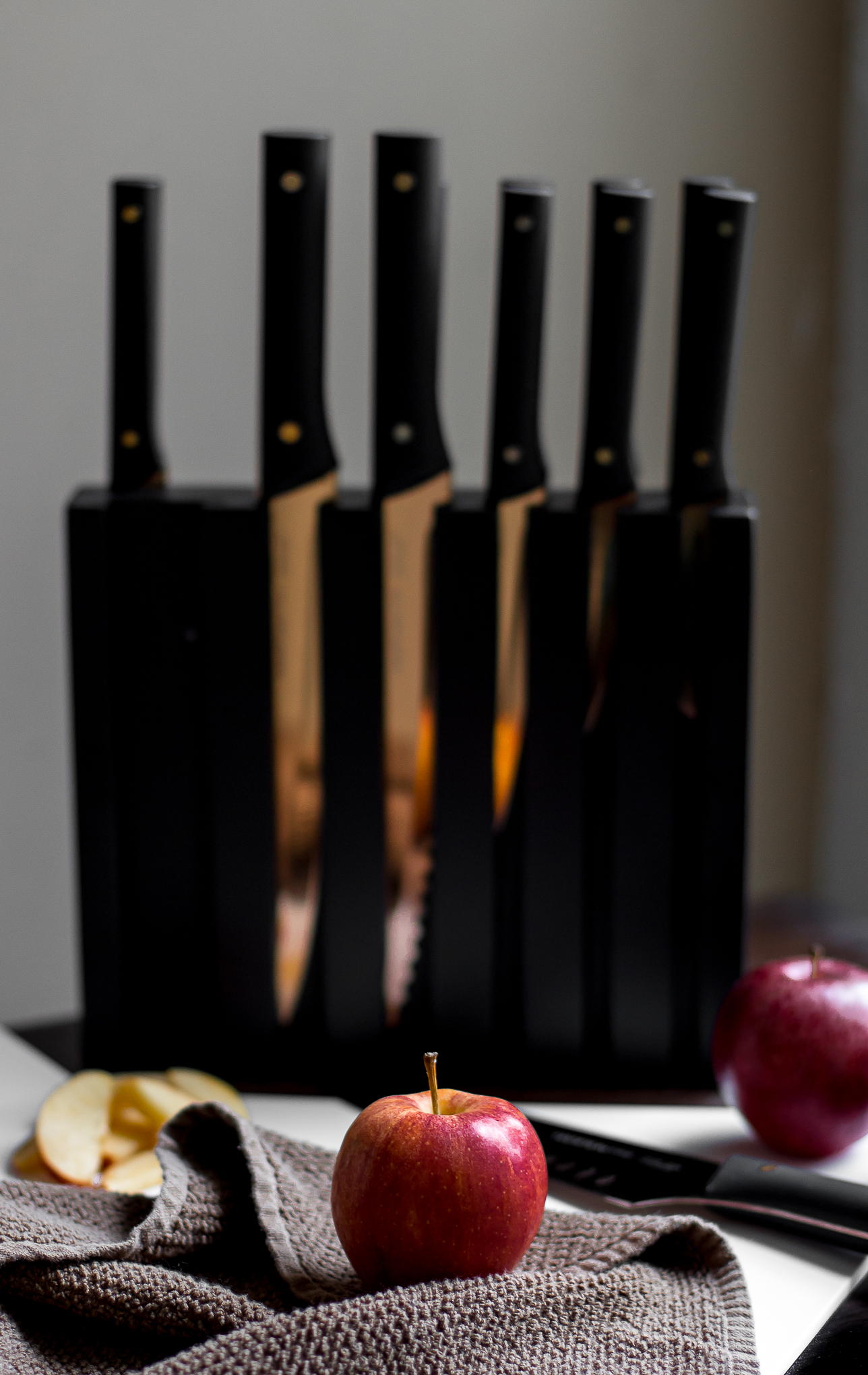 I've teamed up with a handful of other lifestyle influencers to upgrade the everyday with the help of Fab.com. First up on my list: the kitchen. While it's where I spend a majority of my time it's definitely my least favorite room in the house – which made it the perfect area to focus on for this project.
If you're not familiar with Fab.com they're a digital boutique of sorts that focuses on well curated collections of items for everything from home goods to mens fashion and just about everything in between. I picked up the gorgeous knife set and cutting boards (seen above) because my old knife set had definitely seen better days and my cutting boards are too tiny to serve any actual purpose.
There's a handful of other items, like set of enamel mixing bowls, that will be making an appearance on the blog Tuesday morning alongside a brand new recipe that includes chocolate, bacon, and peanut butter. Excited? You should be. Now's the perfect time to follow me on Bloglovin' so as to not miss a recipe you're gonna want to bookmark.
Best part about all of this? Fab is giving our readers the chance to upgrade the everyday with a $1000 shopping spree on their site. Trust me when I say there's plenty to choose from. Head on over their way to enter to win a little shopping spree for yourself, you deserve it.
Looking to upgrade your every day? Fab.com is giving you a chance to win a $1,000 shopping spree! To qualify for entry, fill out the entry form over on Fab.com. You can qualify for extra entries by liking Fab.com on Facebook | Twitter | Instagram | Pinterest. The contest ends on March 8, 2016. Winners will be chosen at random and announced on March 9, 2016. Fab will reach out directly to the winner via email to send $1,000 site credit.
Photos by Josh Johnson