Truth be told, I'd almost always prefer to fly over drive, but when a solid road trip opportunity presents itself I'm more than happy to hit the road.
Nicewonder Farm & Vineyards is located a little over 5 hours from Louisville, which also just so happens to be my self-imposed limit for a reasonable roadtrip. Honestly, the drive was a breeze, and even if it weren't, rounding the corner and seeing the property in person, for the first time would've made up for it completely.
What is Nicewonder
Nicewonder Farm & Vineyards is a resort destination like no other. The sprawling property is nestled among over 450 acres of rolling hills in beautiful Bristol, Virginia.
From an on-site tasting room to elevated Appalachian food, Nicewonder had me feeling right at home the moment I entered the front door of The Inn.
Speaking of The Inn, there are a few options for lodging at Nicewonder: The Inn and Yurts. While I stayed in The Inn this time around, I did get the chance to tour a couple of the Yurts, and it's safe to say, I'll be back to stay in those as well.
Things To Do at Nicewonder
While there's absolutely nothing wrong with doing absolutely nothing when visiting Nicewonder. After all, it is an idyllic destination nestled tucked between rolling fields and vineyards, but if you find yourself wanting to occupy your time then you're in luck.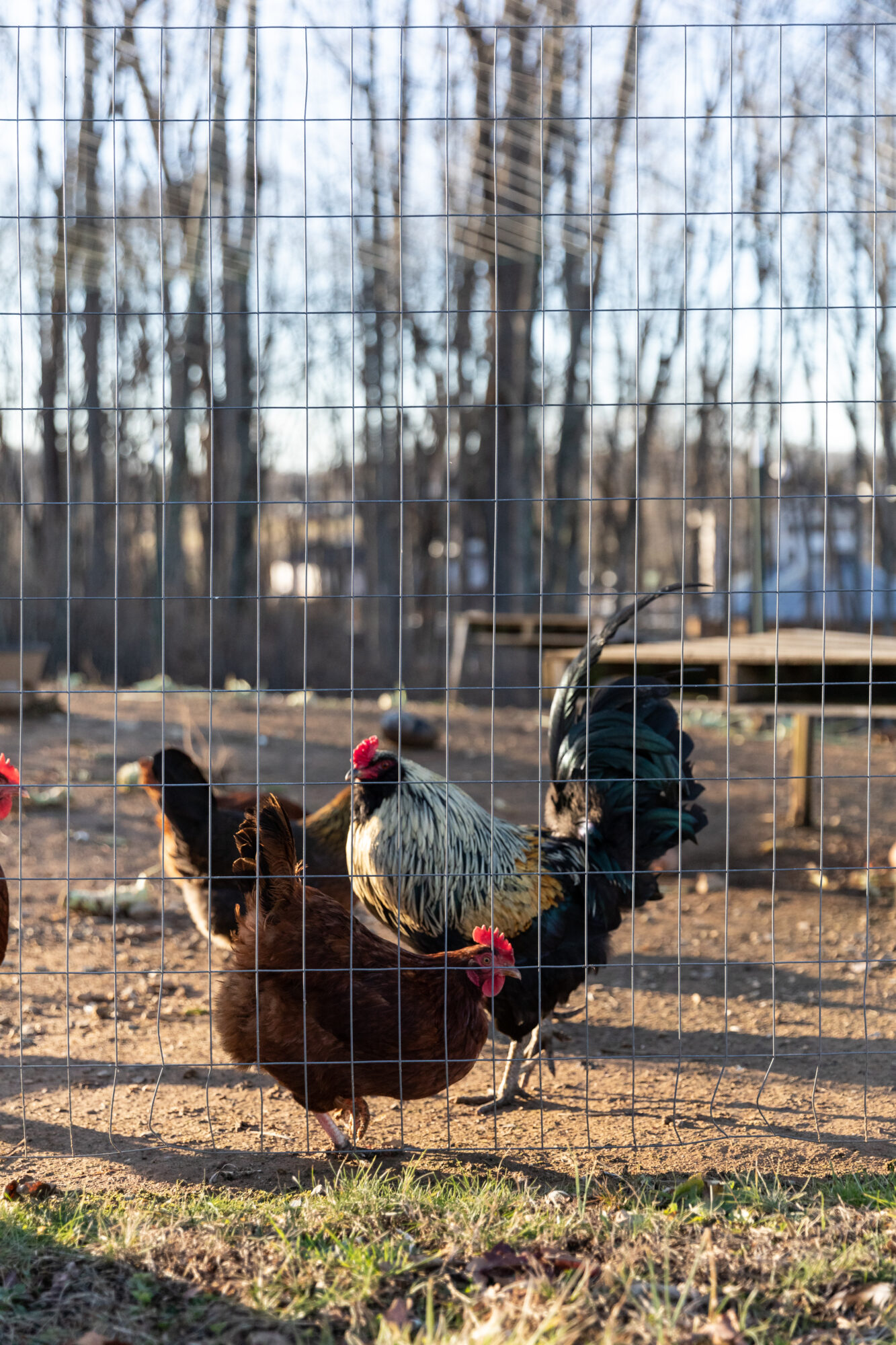 Axe Throwing
Feeling adventures and ready to try your hand at hatchet/axe throwing? I hope you enjoy it as much as I did. Who knows, you may even surprise yourself. I know that I did!
Walk The Grounds
The entire property is gorgeous and one to remember! Whether you're exploring the grounds, including vineyards and an onsite garden, or admiring the views while soaking in the hot tub you truly can't go wrong.
Archery
If axe throwing isn't quite your speed, you can also get some archery practice in. After all, I couldn't think of a better place than Nicewonder, surrounded by nature, to go for the gold.
Tasting Room
You can also spend an afternoon (or the whole day) enjoying the wines that are grown on site. They even have live music, open mic nights, and more on the weekends.
Eat at Hickory
If you (like me) are perfectly content spending your time eating, drinking, and being as merry as possible then Hickory is just the spot for you. Whether you're one to opt for a table to take your time or pull up a seat at the bar – there's not a bad seat in the house.
Why Choose Nicewonder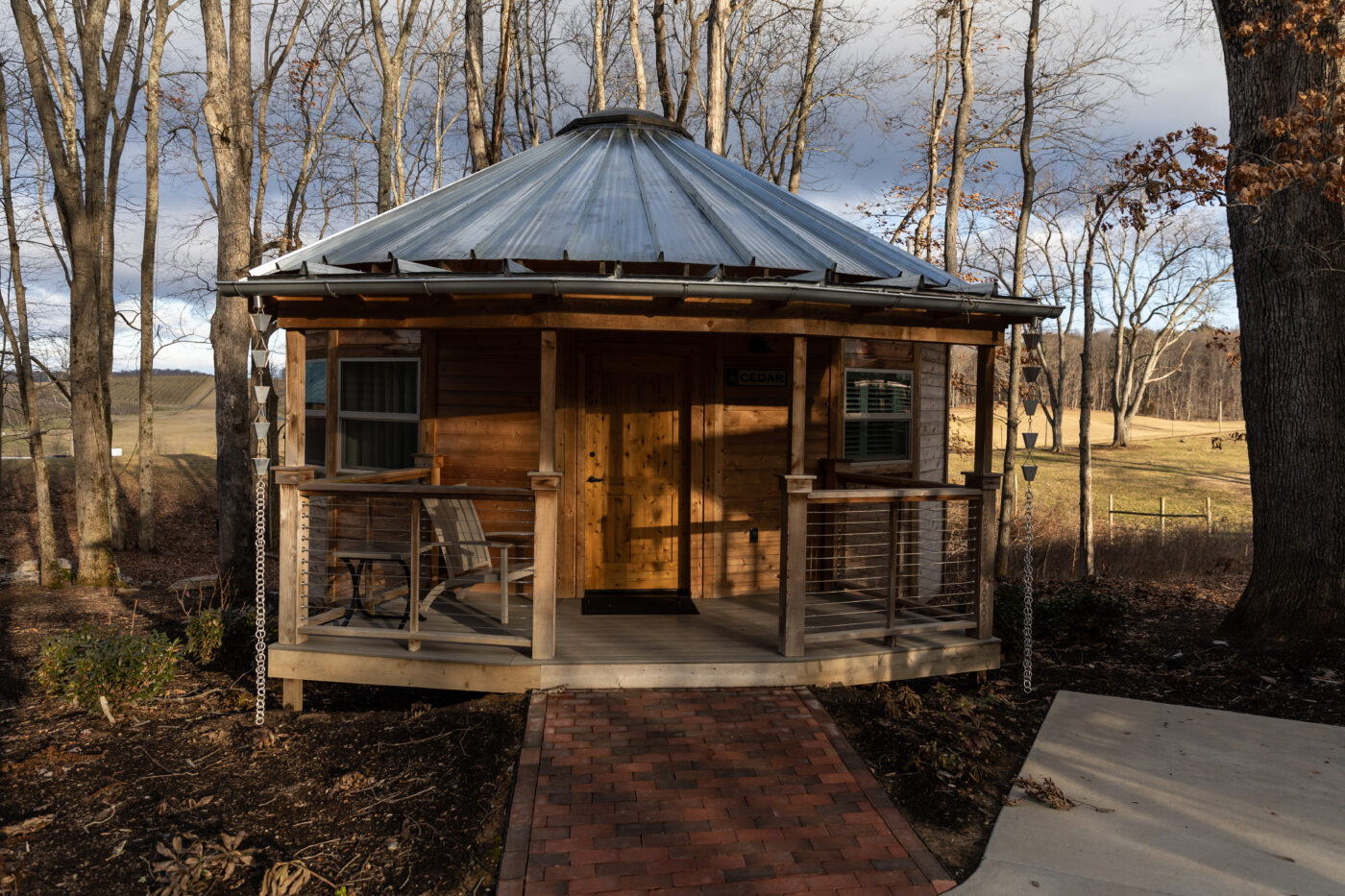 If you're looking for a unique getaway or long weekend away I couldn't recommend Nicewonder Farm & Vineyards enough. It's the perfect mix of low key experiences and approachable luxury that'll have you feeling like you've treated yourself to a one-of-a-kind stay at a truly one-of-a-kind place.