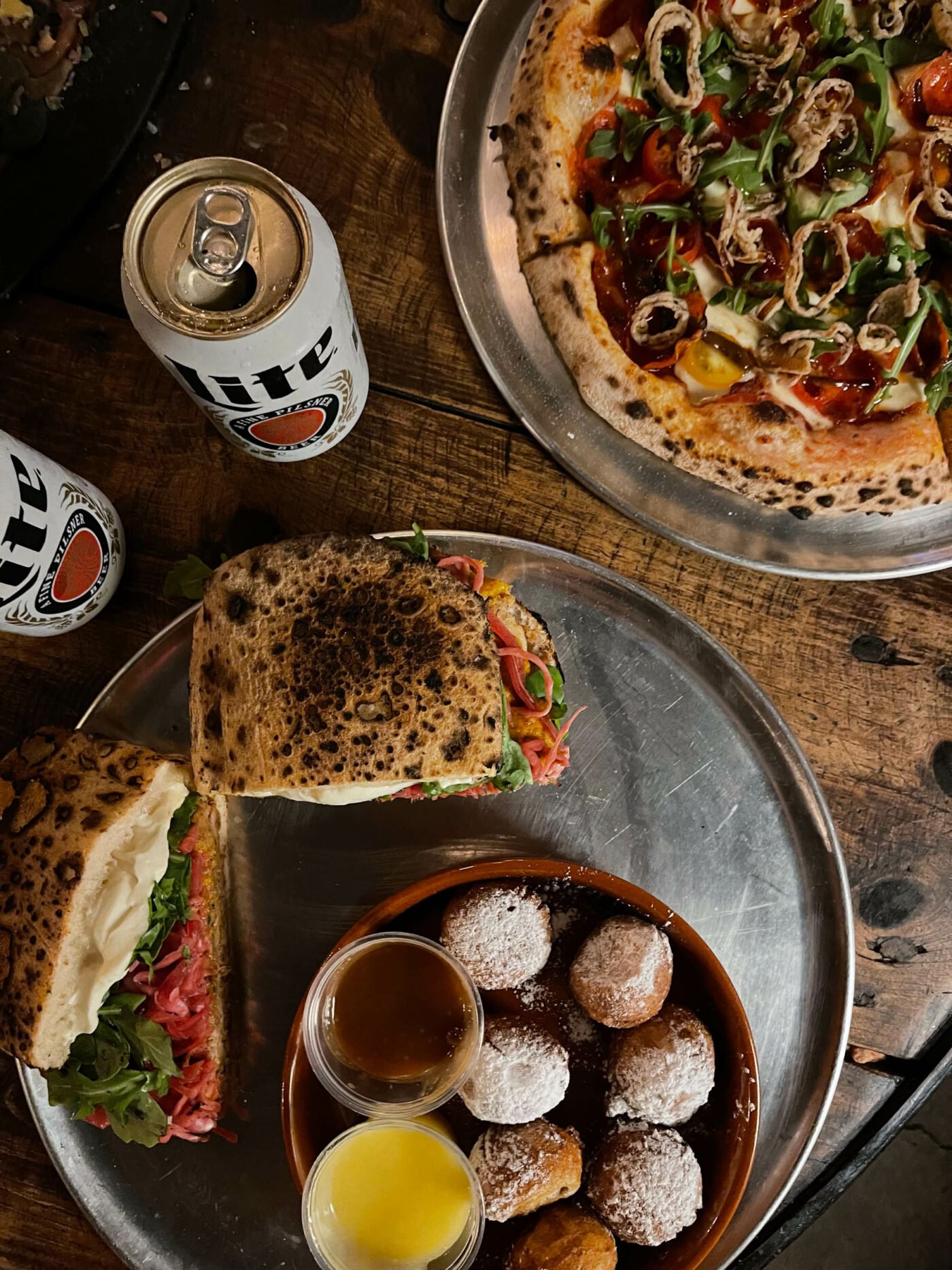 To be honest, we're missing (sorely missing at that) a late night food scene here in Louisville.
Sure, we've got lots of local food spots to frequent, but you'll be hard pressed to find (a decent) one open past 10 PM – even on the weekends.
Which is why I was pumped to see Lucky Leopard Pizza take up residence in High Horse Bar serving up delish late night grub from 6 PM to LATE Thursday through Sunday.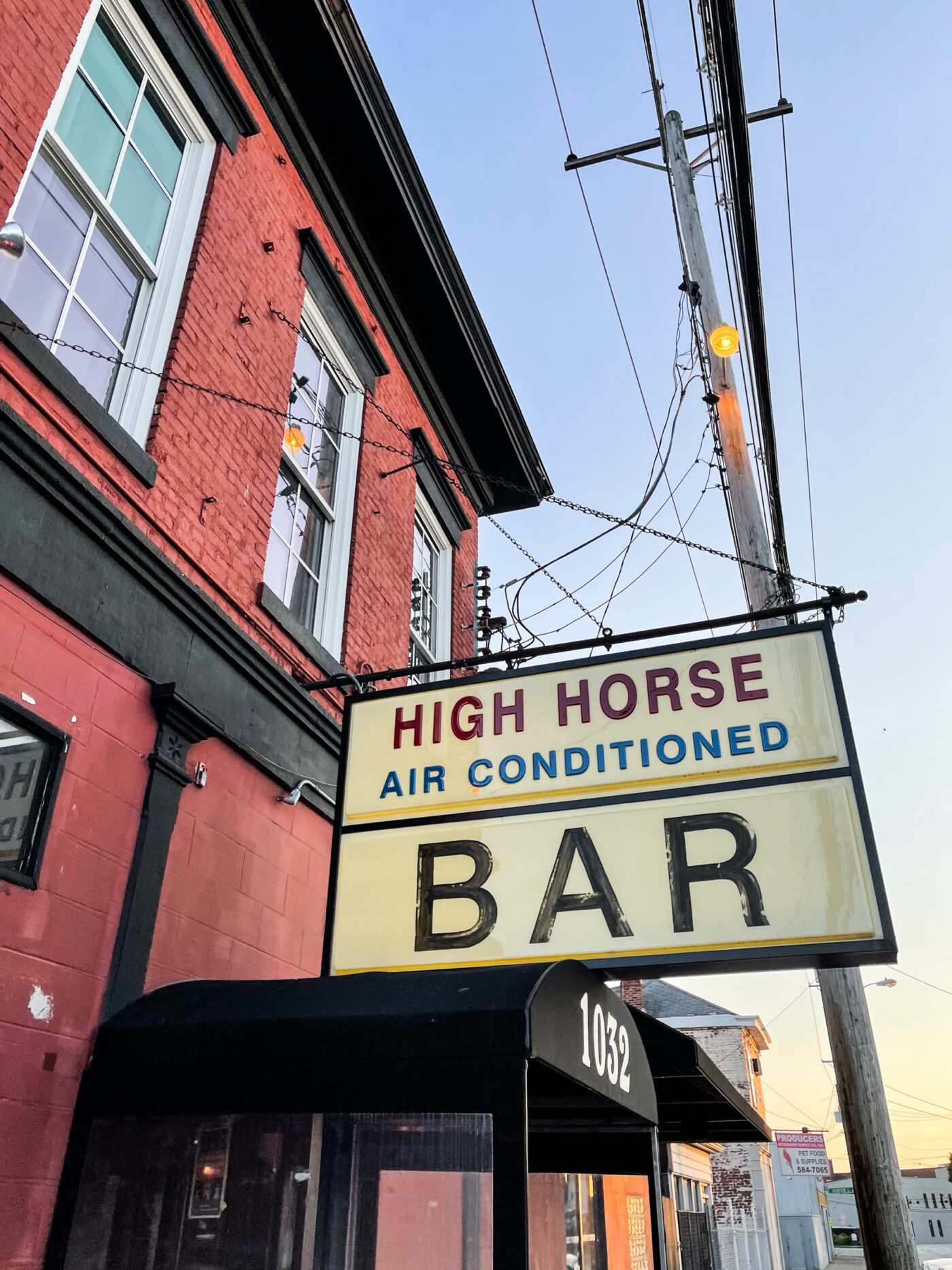 If find yourself asking "What's High Horse (Air Conditioned) Bar?" then you're probably my age or a little bit older as it's the current "cool kid" hang out on the weekends.
It's definitely worth a visit though – even if it's just for some pizza and a sandwich. Oh, they also happen to have one of my favorite Old Fashioneds in town, AND it's only $5.
10/10 would recommend going earlier in the evening or midday on the weekends as the crowd gets younger and younger as the night goes on, and the line begins to wrap around the block to get inside. I have been known to wait in that line on occasion though – cause dancing in a crowded room until 4 AM is still sometimes fun (at least in the moment.)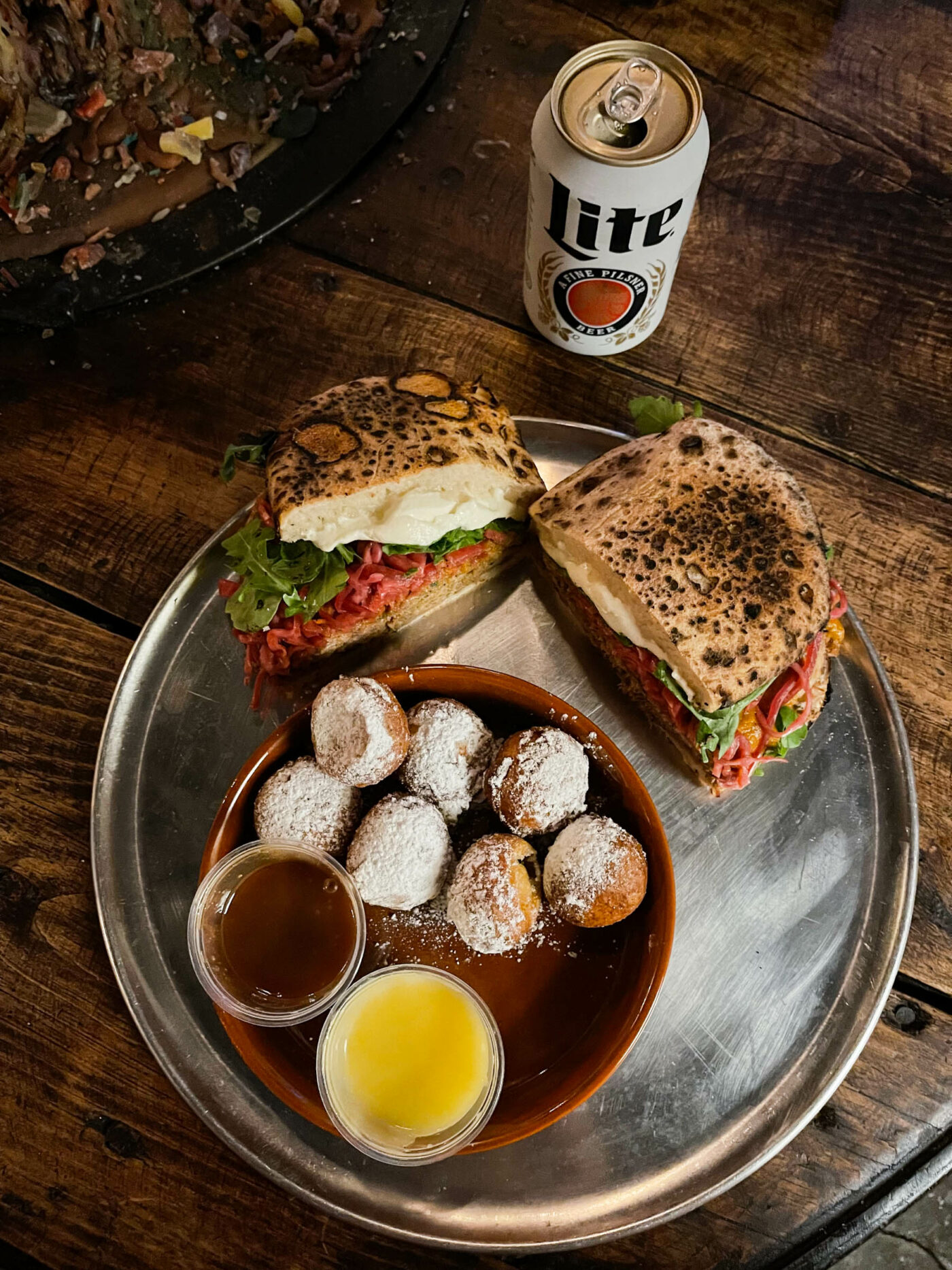 But I digress. Back to the topic at hand: Lucky Leopard Pizza.
They began serving up Neapolitan style pizza out of High Horse in May 2021, and they've continued to craft a menu that changes with the seasons and wows the taste buds.
Can't really go wrong with anything on the menu, but highly recommend grabbing the following: Lucky Leopard Supreme, whichever sandwich they've got, and the Zeppole (Italian street donuts).