KeepItAnchored is sponsoring today's post, but, as always, all thoughts and opinions are my own. Thank you for supporting the brands that support me!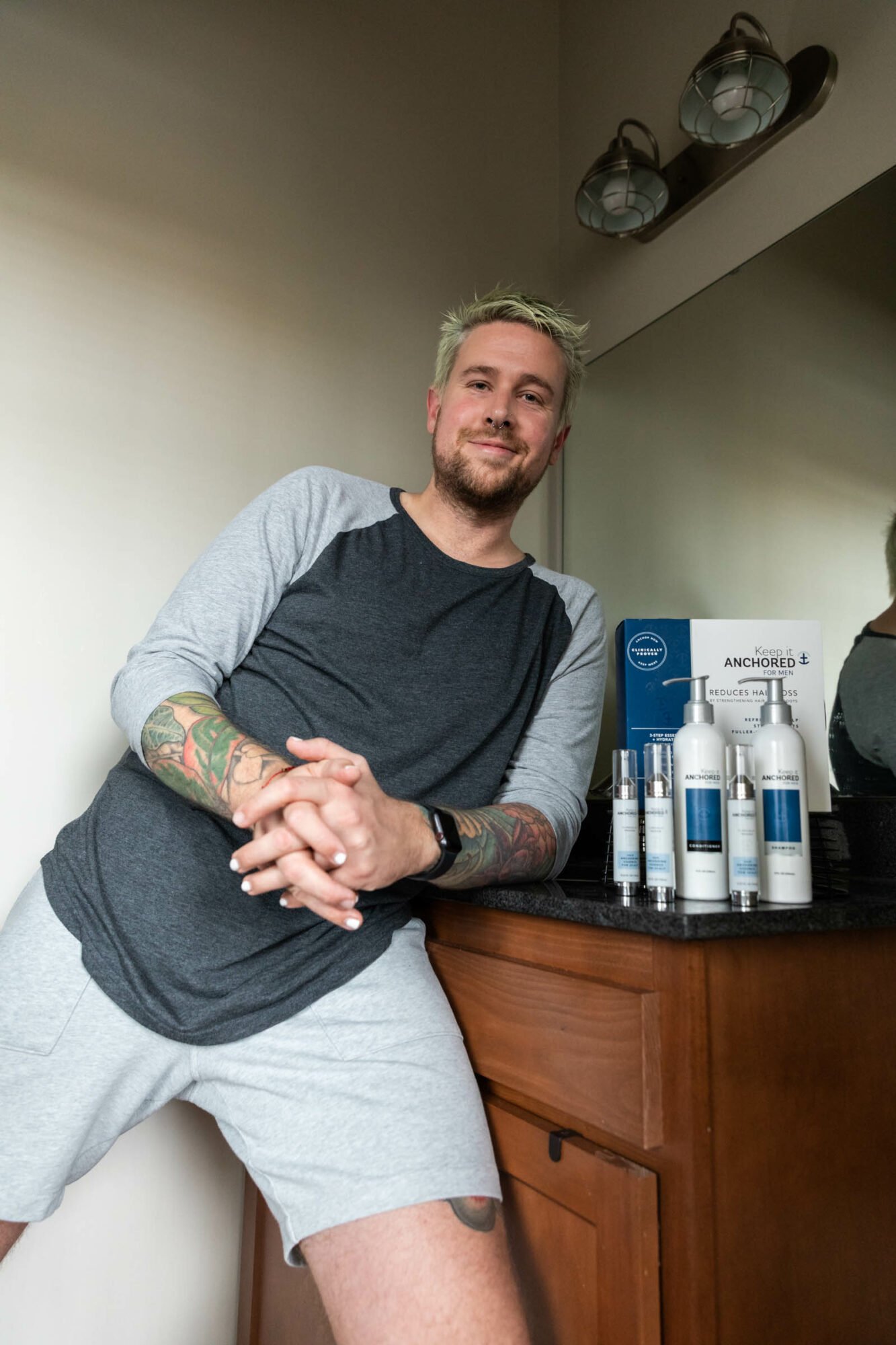 If you've been around on the blog or Instagram for any time at all you've more than likely seen me with a myriad of hairstyles, but one thing has always remained the same. My affinity for having good hair – whether that be long and in a man bun or rocking a buzz cut.
Over the last month I've been on a new hair journey of sorts with KeepItAnchored. Because even though my hair is shorter than it has been.. for quite a few years I'm definitely not ready to say goodbye to it or my good hairline.
While I'm not currently struggling with any kind of hair loss or thinning (ask my stylist, I've got one thick head of hair) I'm well aware that just like developing wrinkles it's not something that happens overnight. Which is why I've been using the KeepItAnchored Essentials + Hydration Kit for Men for the last 4 weeks!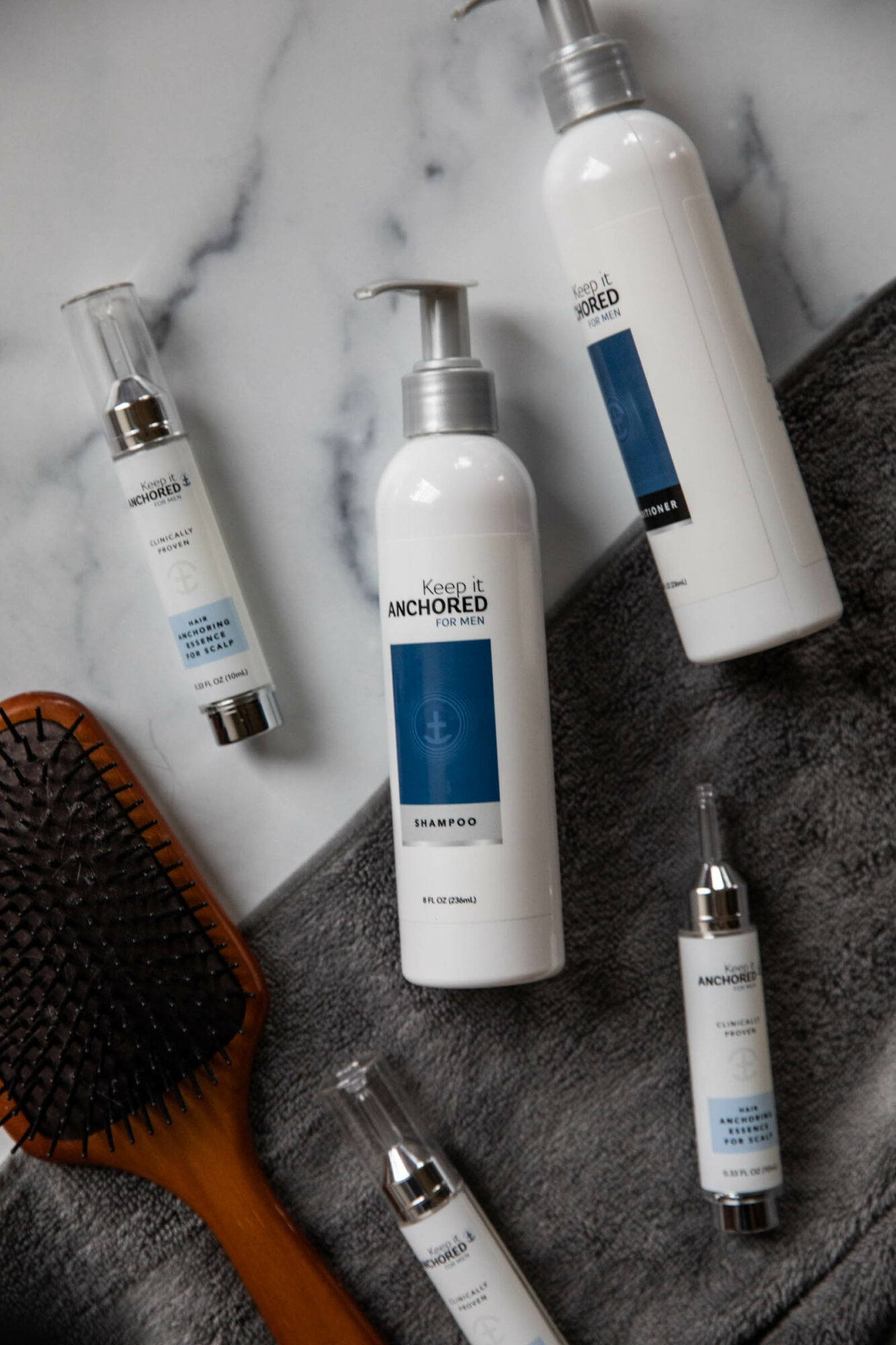 So if you're in the market for a Hair Loss Serum or have found yourself wondering "What Can I Do For Hair Loss" then keep reading to learn more about my anchoring experience, and why I'm a fan of this backed-by-science and clinically proven hair care brand.
Like I shared earlier, hair loss or thinning isn't something that happens overnight, and most products I've seen don't work to combat the root cause of this unfortunate but treatable conditions. KeepItAnchored works by tackling the root cause of daily hair loss which is environmental stress, also know as oxidative stress. Their products are designed to help calm oxidative stress and strengthen the hair's anchor to the scalp – hence the name, KeepItAnchored.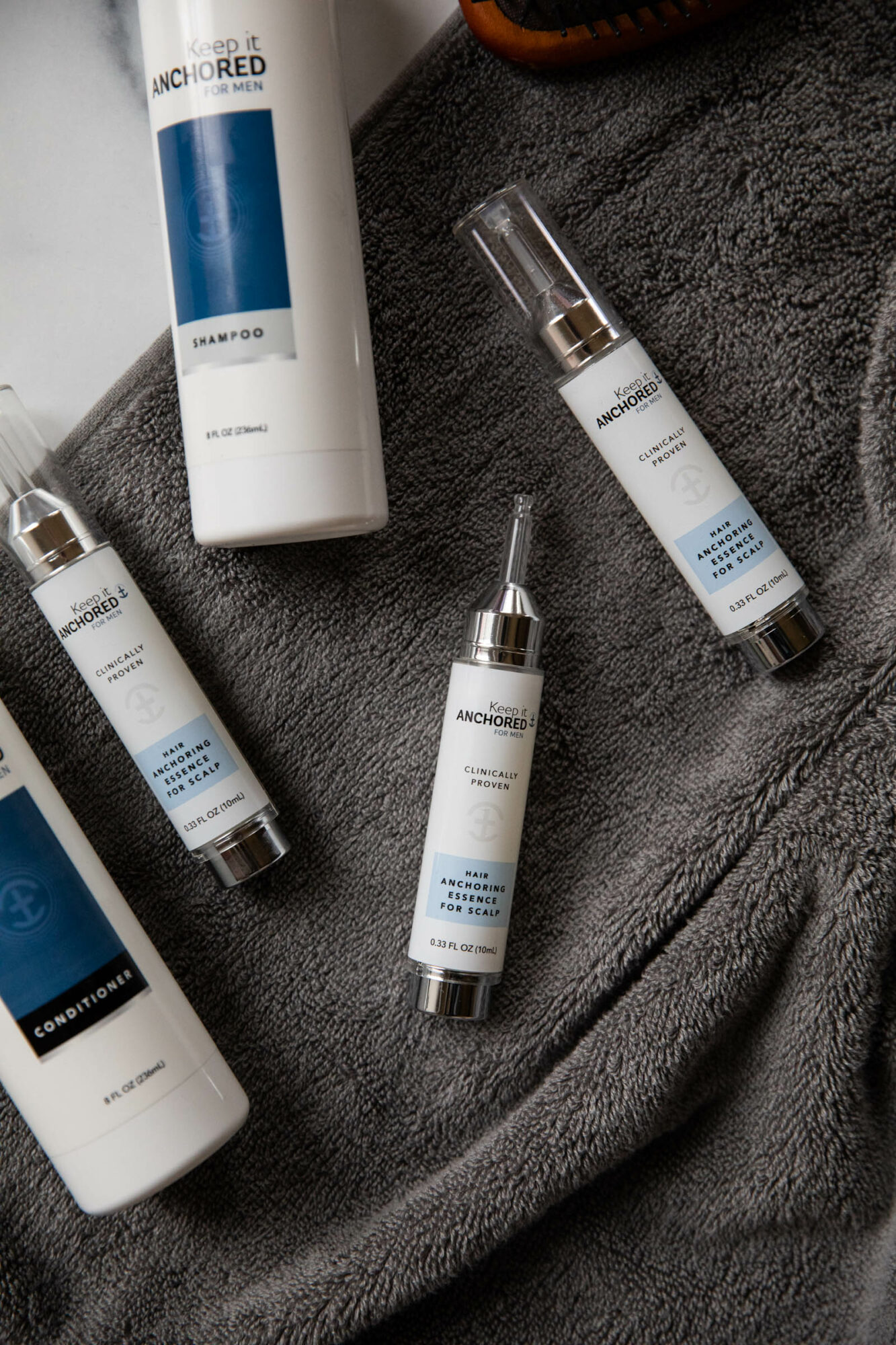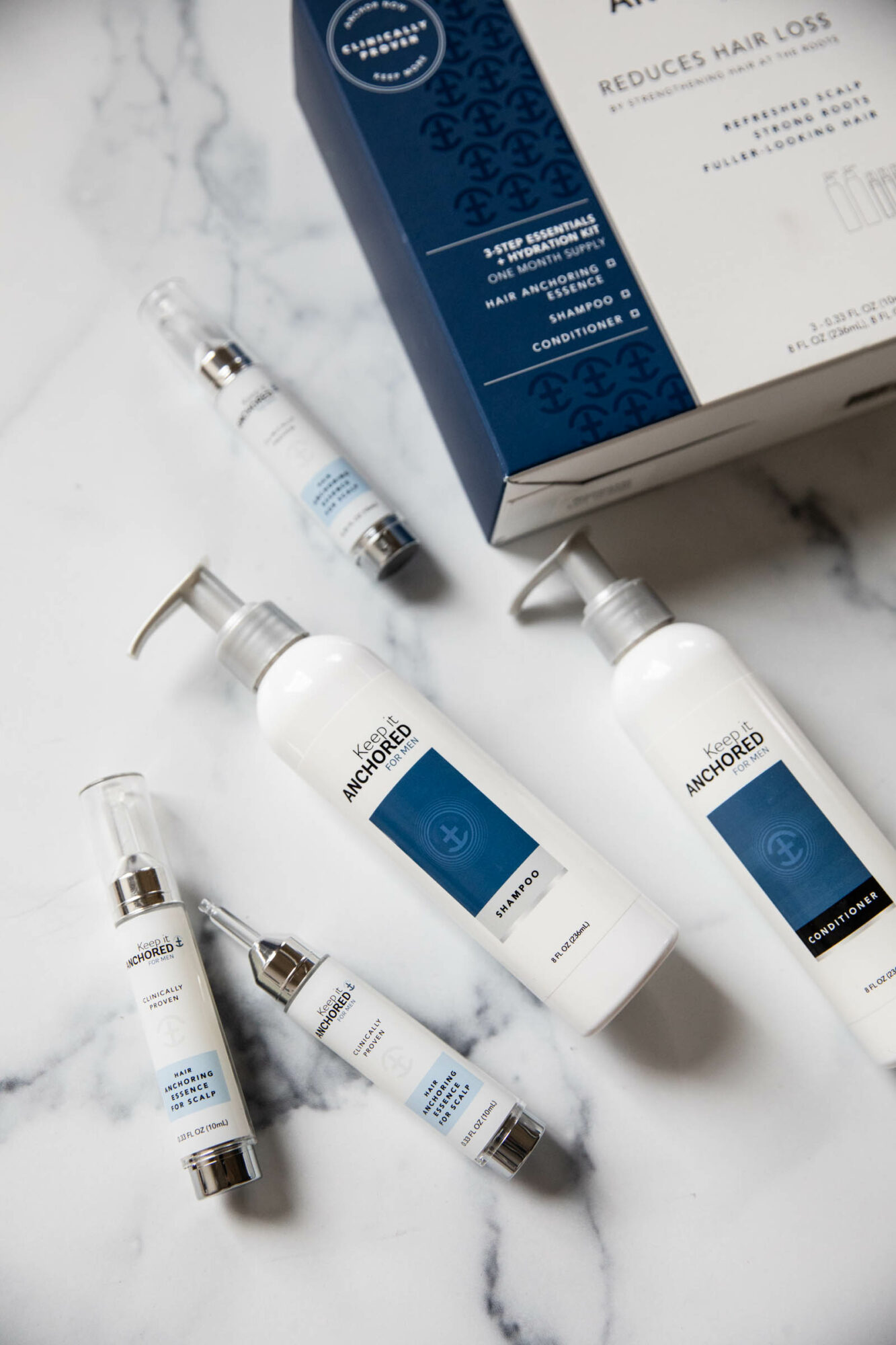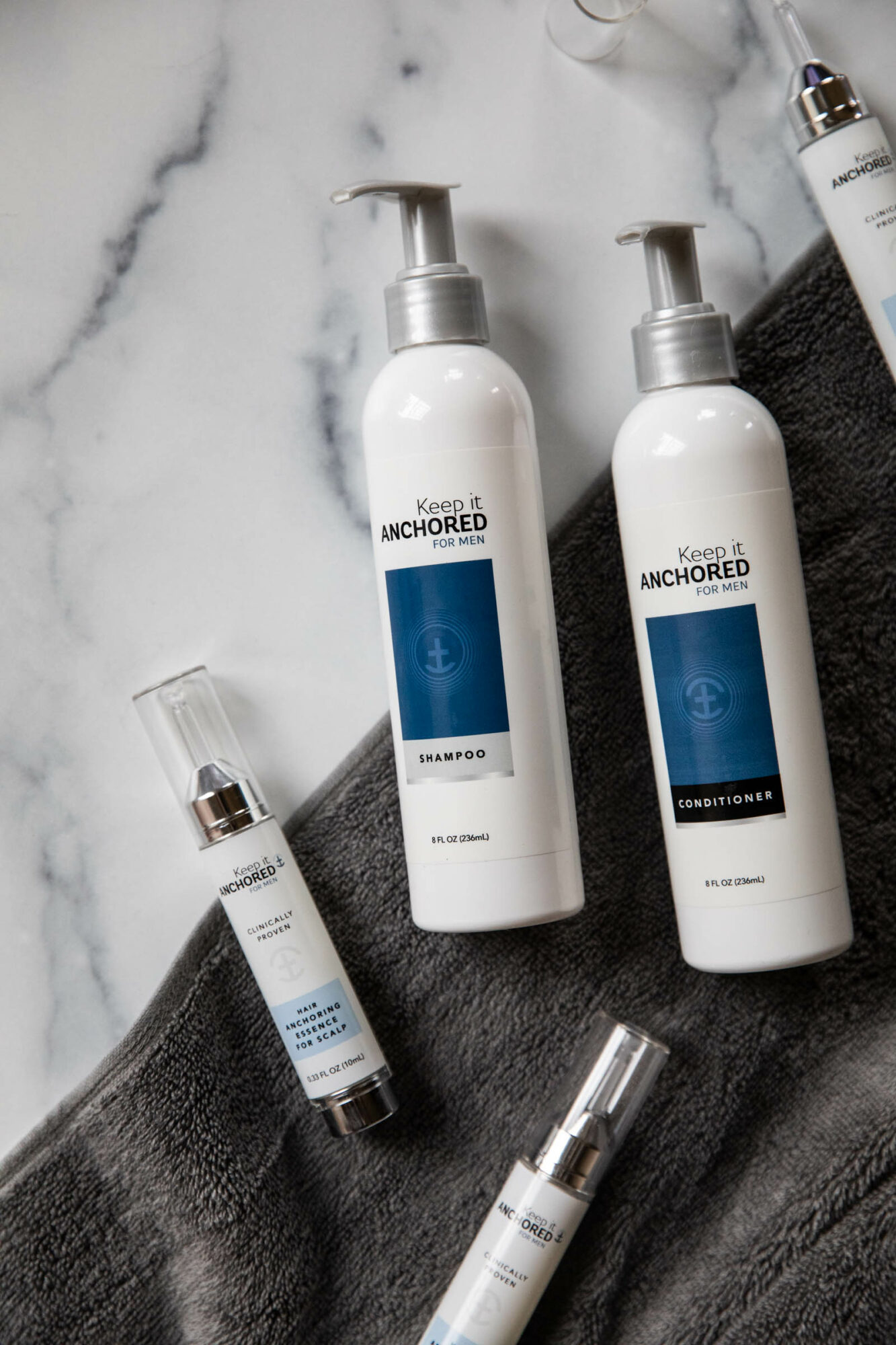 Over the last 4 weeks of using their Essentials + Hydration Kit I've seen a marked difference in the condition of my scalp. Their gentle by effective shampoo helps to clear my scalp of any build up or sweat from my workouts, the conditioner is surprisingly moisturizing, BUT the real star of the show is their HairAnchoring Essence.
This Essence is their most concentrated dose of the cinically-proven HairAnchor Blend (antioxidants, zinc minerals, and B-vitamins) to reduce daily hair loss. It works by refreshing your scalp while strengthening hair roots with a formula that is gentle enough even for color treated hair! While my month trial of KeepItAnchored is about to wrap it's safe to say I'll be continuing to use their products to help keep the hair I love while soothing and refreshing my scalp.
Now that I've officially sold you on KeepItAnchored and the beauty of their products it's your turn to give them a go yourself! They've got a kit (or two) for just about everyone and every need or solution out there. You can head directly to their website to shop or leave a comment if you have a question I can help answer!