Down One Bourbon Bar is sponsoring today's post, but as always, all thoughts and opinions are my own.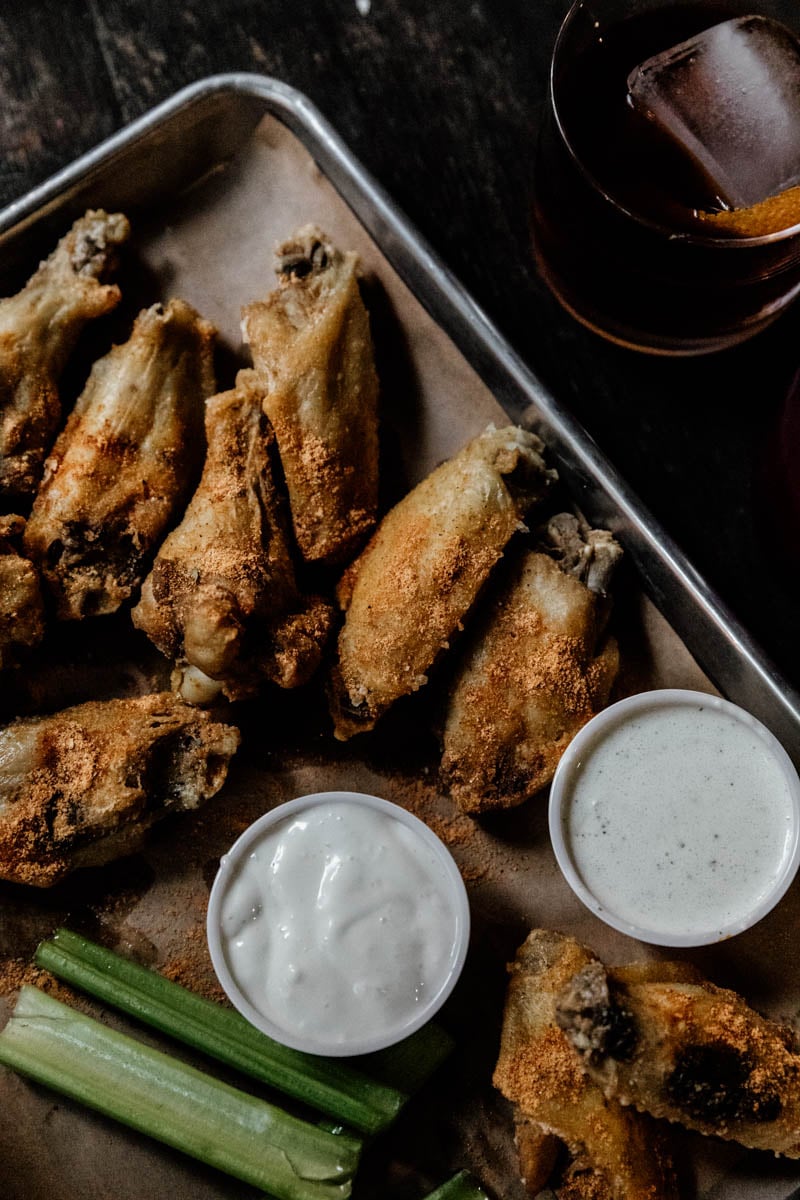 I'll be the first to admit that I don't often venture downtown for lunch. It's definitely a great spot to grab dinner before a show or after work drinks. But up until recently the lunch options were dismal.
The Galt House is definitely filling that void with their ever growing dining options in the heart of downtown. From Walkers Exchange to Down One Bourbon Bar they've got something for just about everyone.
While both options are the perfect spot to head for lunch, dinner, or drinks before an event. Down One is personally a favorite of mine for lunch. Especially when it's warm enough to sit on the patio and enjoy the Main Street hustle and bustle.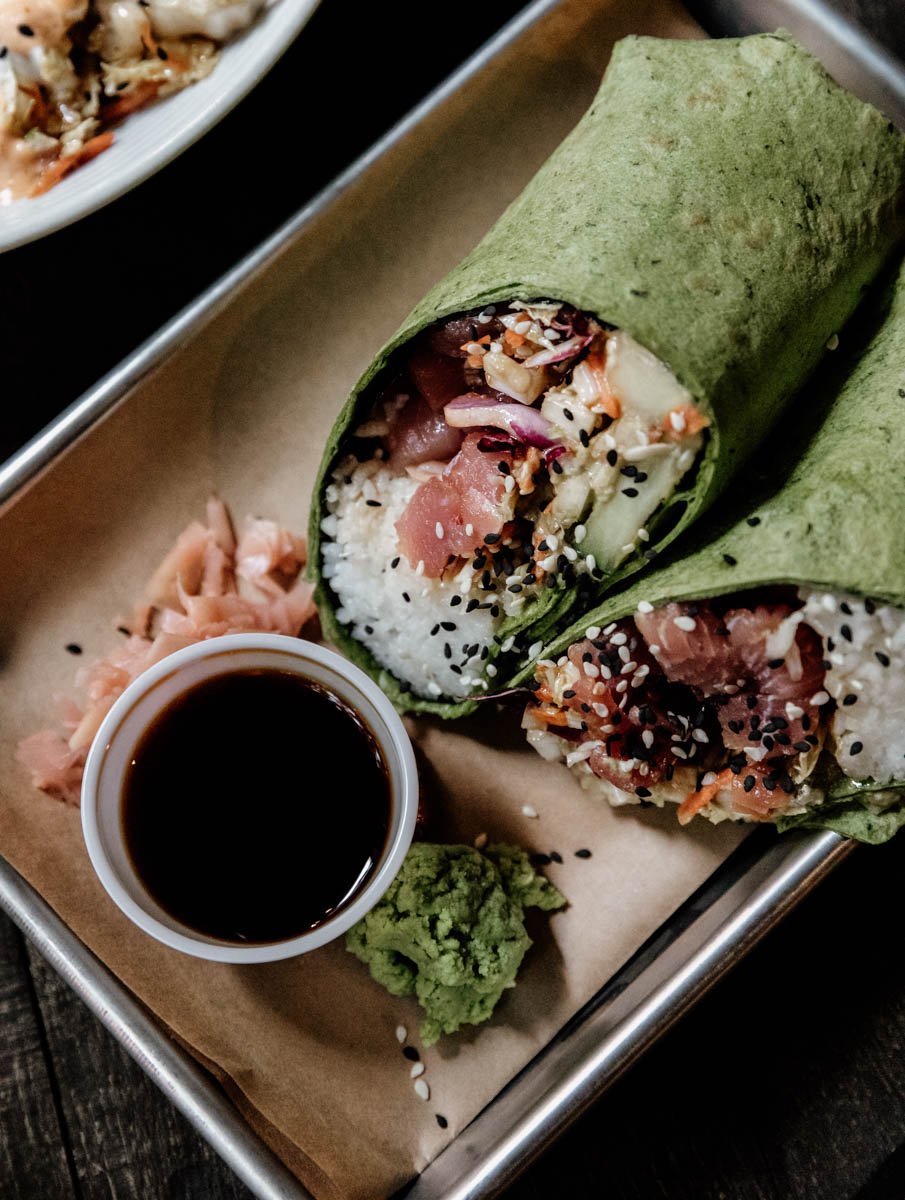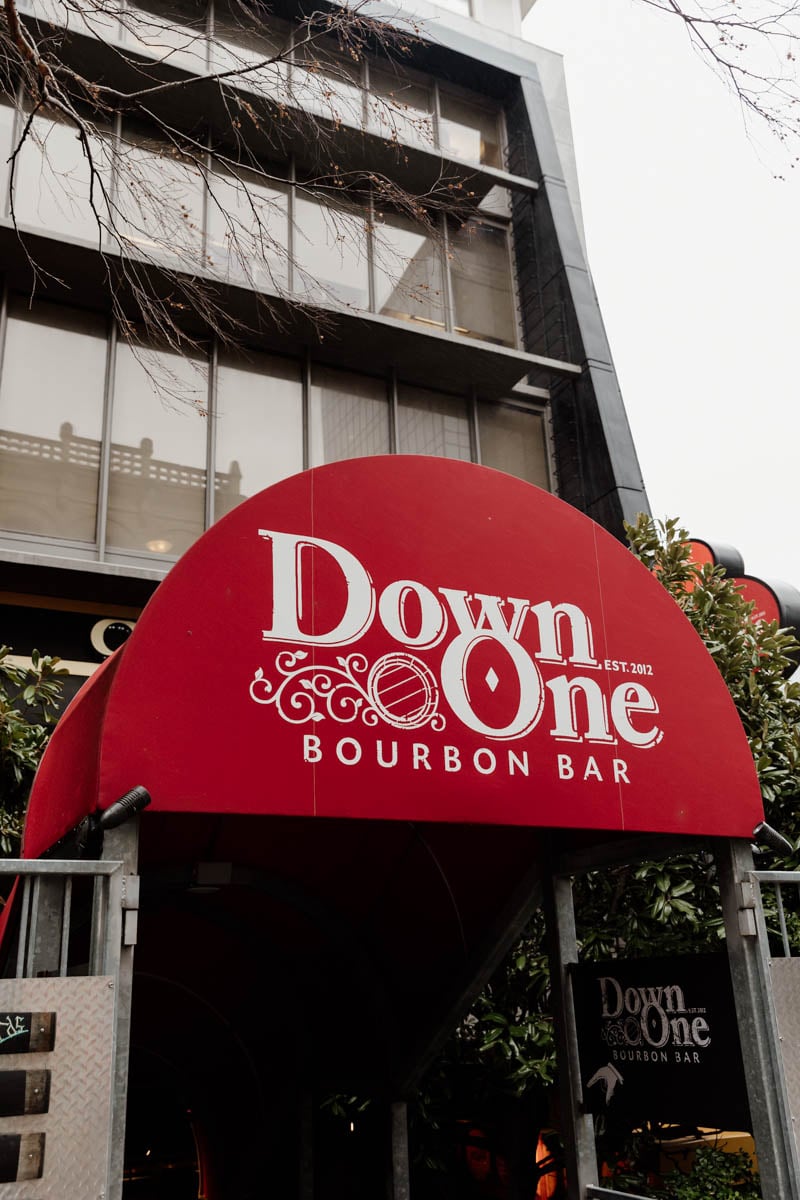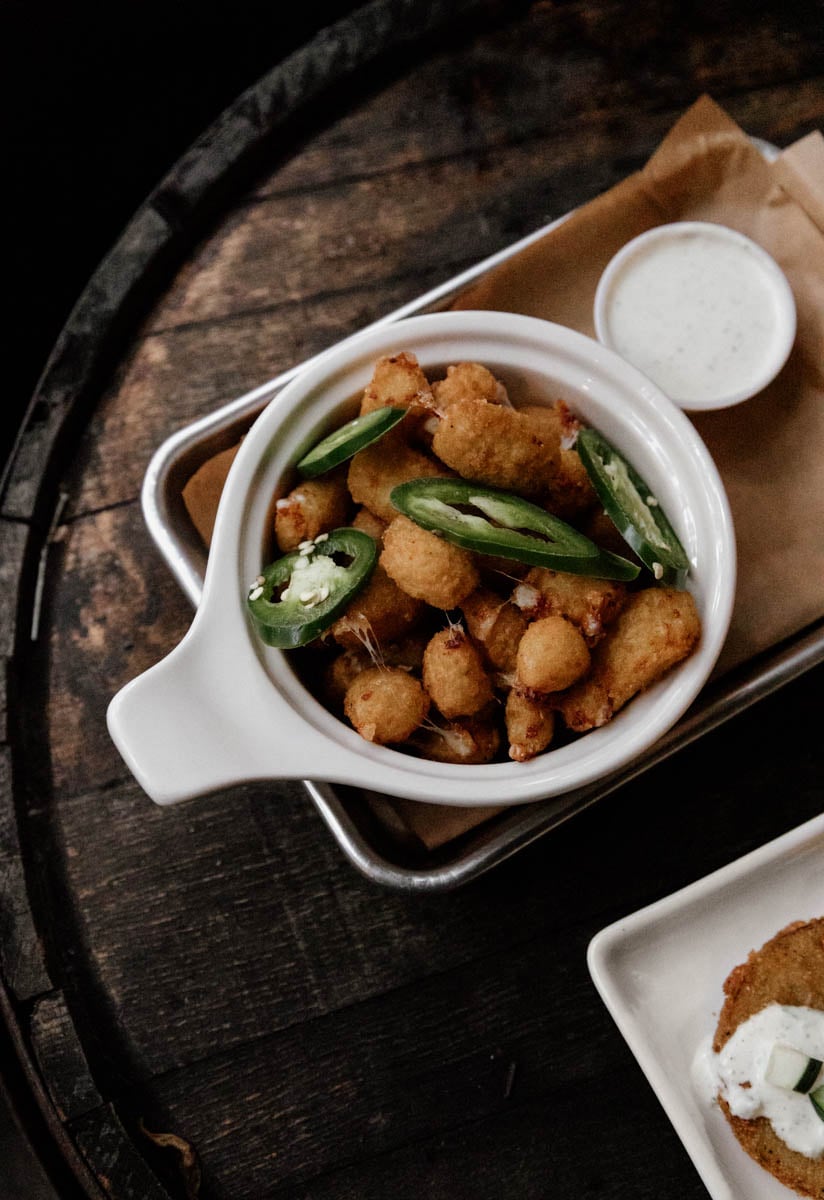 What to Eat
There's plenty on the menu at Down One, and while I've tried several options on my trips in I've definitely not tried everything. However the thing that I have tried and enjoyed are listed below! If the menu changes, or I find a new favorite I'll be sure to adjust the post accordingly.
Double Cooked Wings: 10 delicious smoked and fried chicken wings, served Down One style (which I highly recommend) or buffalo style – served with celery and ranch or blue cheese
Fried Green Tomatoes: Five perfectly fried slices of green tomatoes served with a savory red pepper jam and house ranch
Masa Fried Cheese Curds: Think of these as grown up mozzarella sticks, in the best way possible, complete with shaved jalapeños and house ranch
Tuna Poke Burrito "Roll": Tuna poke, sticky rice, avocado, ponzu mayo, crispy shallot, cilantro, and sesame seeds all wrapped in a flour tortilla make for the perfect lighter lunch option
The Dirty Dog: Never met a hot dog I didn't like, and this bacon wrapped all beef frank topped with smoked brisket chili, Baja slaw, and fire roasted chiles is no exception
Roasted Curry Cauliflower Buddha Bowl: My go-to lunch order at Down One is this filling bowl filled with curried cauliflower, sticky rice, avocado, yogurt, crispy shallots, cilantro, and sesame seeds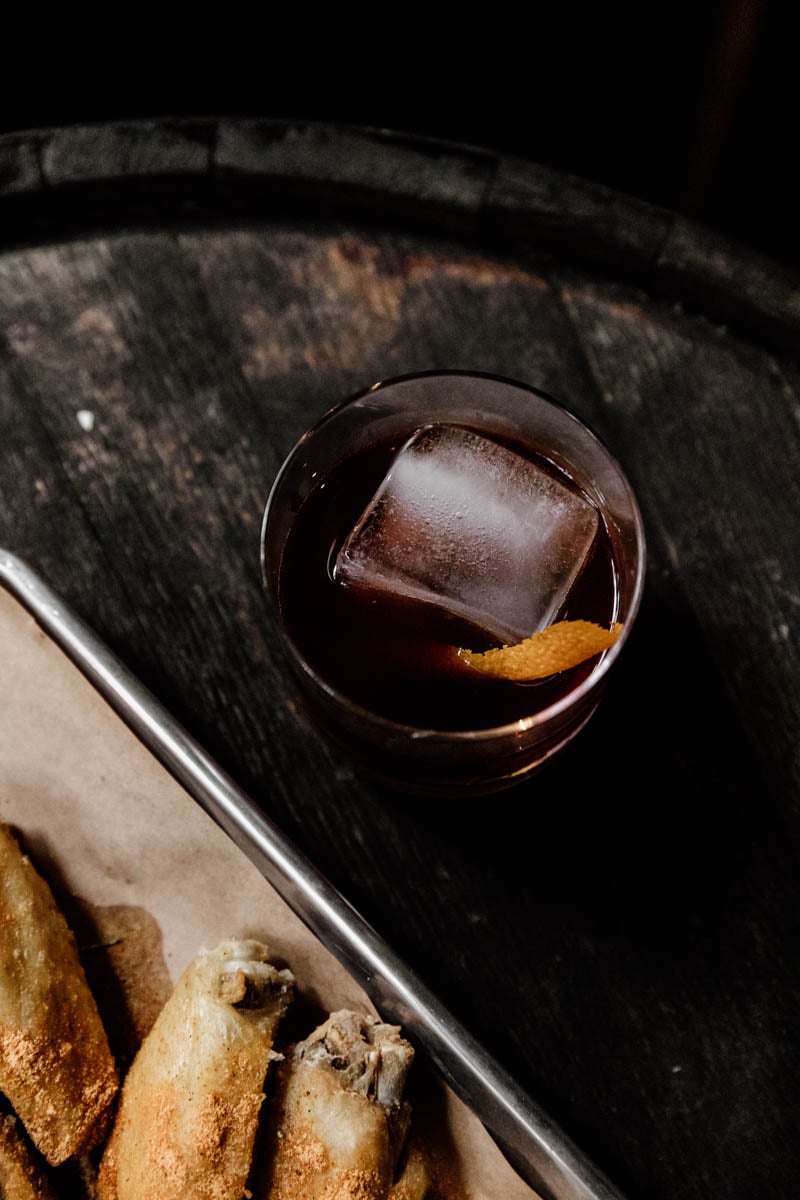 What to Drink
Down One isn't called a bourbon bar for no reason – their offerings are quite extensive. Since favorite bourbons are quite dependent upon palate I'm just going to outline my favorite cocktails on the menu below, and highlight the option for crafting a bourbon flight.
D1 Old Fashion: Down One has various cocktails on draft, but this one is hands down my favorite cause you can't go wrong with a good old fashioned – this one is crafted with Old Gran-Dad, Angostura bitters, and demerara syrup
Blackberry Bourbon Smash: The perfect summer cocktail comprised of Buffalo Trace, blackberries, lime sour, and mint
Donkey Derby: Their take on a mule pairs perfectly with the Tuna Poke Burrito "Roll" and is made up of Titos Vodka, ginger beer, cranberry, and rosemary
Bourbon Flights: No matter what tickles your fancy Down One's bourbon selection means you can craft a flight to suit any taste, palate, or occasion