This post is being sponsored to you by Kroger, but as always, all thoughts and opinions are my own.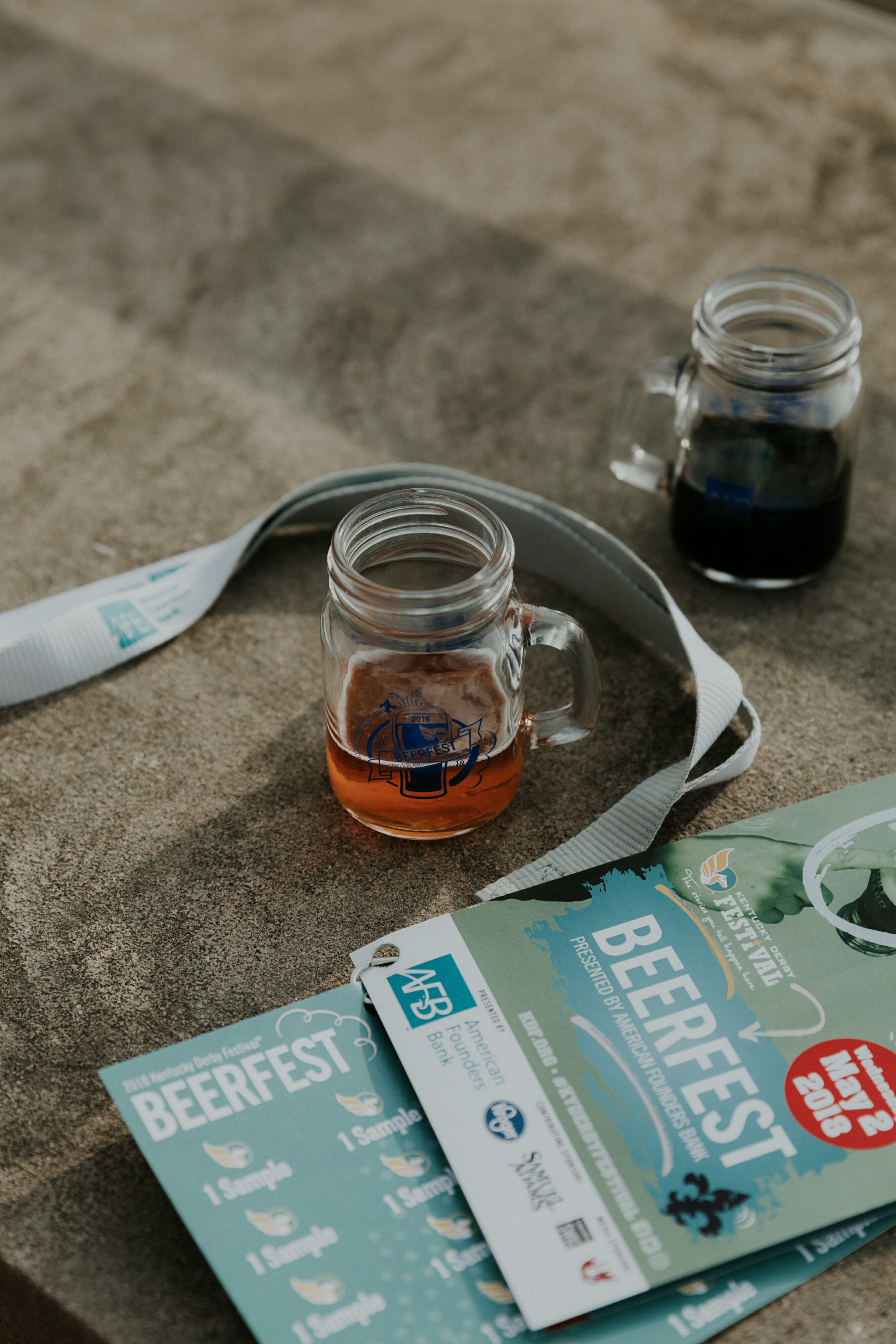 No better way to start off my Derby weekend than with a visit to Fest-A-Ville down on the Waterfront! Especially with a cold beer, or two, in hand. The city really does come alive in the weeks leading up to the Kentucky Derby, and there's an event for just about everyone.
Like last night's Beer Fest for instance. It was a perfectly sunny day down by the water making it the perfect backdrop for the evening. There were two separate areas at the fest focusing on craft breweries as well as Kentucky breweries. Always love a chance to enjoy some of my go-to beers while also trying out new brews as well – such as Kroger's Iron Line.
Iron Line has something for every palate out there. My personal favorites were the Belgian White Ale and the Porter. They brew their Belgian White with orange peel and coriander making it the perfect light beer for the warmer months ahead, especially for those nights where I'll be grilling out. While the brewing process for their Porter infuses the beer with flavors of chocolate and coffee making it the perfect post-dinner beer.
That's the real beauty of Beer Festivals like this one that happens every year during the Kentucky Derby Festival. Enjoying your favorite beers and finding new ones that you never knew existed! So keep an eye out for the Iron-Line lineup in your local Kroger stores. Once you try it be sure to come back and let me know what you think. I'll be spending today recovering from the marathon that is Derby week. At least it's an absolutely gorgeous day here in Louisville cause everything is better when the sun's out.