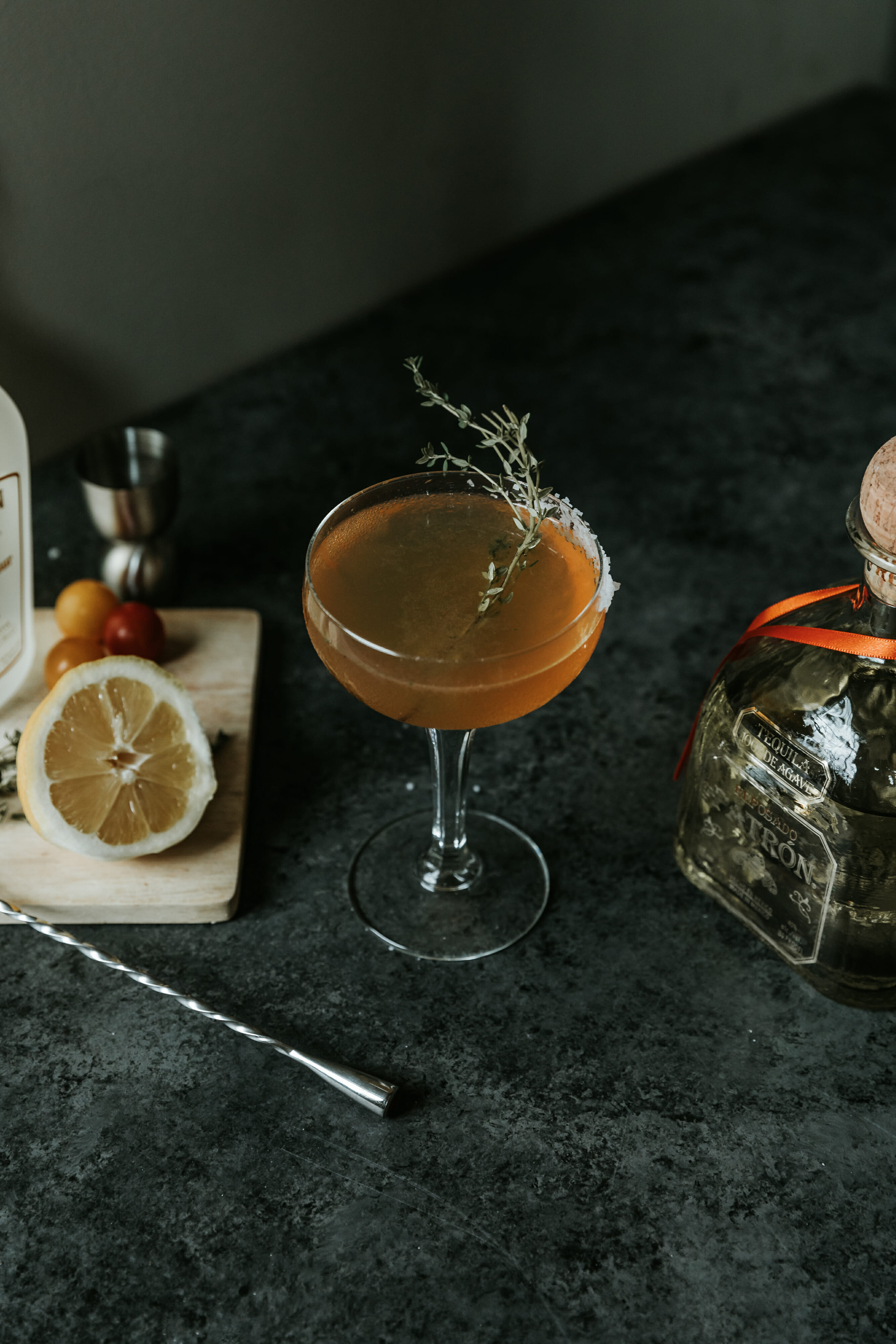 The best two weeks to call Louisville home are upon us, y'all! yes, you read that right. We party for a full two weeks leading up to Derby. The official kick off for Derby season was last weekend with Thunder Over Louisville. This Derby is going to be doubly as fun though. Why? Because it also happens to land on Cinco De Mayo! Which means there's literally no better way to celebrate than with a margarita or two.
Not just any margarita though, it is Derby season after all, but with one of the seven margaritas that are in the running this year for Patrón's Margarita of the Year competition. In typical fashion they rounded up margaritas that offer a refreshing twist on the iconic cocktail. This marks the fourth year that Patrón Tequila embarked on its search for the margarita of the year. And I'm constantly blown away by the innovative cocktails they're able to find. Like the one I'm sharing today for instance. A tomato margarita? I know, I know. It sounds crazy, but it's easily one of the best I've had before. Safe to say, it'll be on heavy repeat around my house during the summer.
The "Search for 2018's Margarita of the Year" began on February 22nd at MargaritaOfTheYear.com where fans can vote once daily for their favorite recipe. The drink which receives the most votes will be announced on another celebratory tequila occasion, Cinco de Mayo. Since Derby and Cinco de Mayo happen to fall on the same day this year I'll actually be celebrating with the Patrón team the morning of and can't wait to share the winner with y'all! In the meantime don't forget to vote for your favorite out of the three finalists!