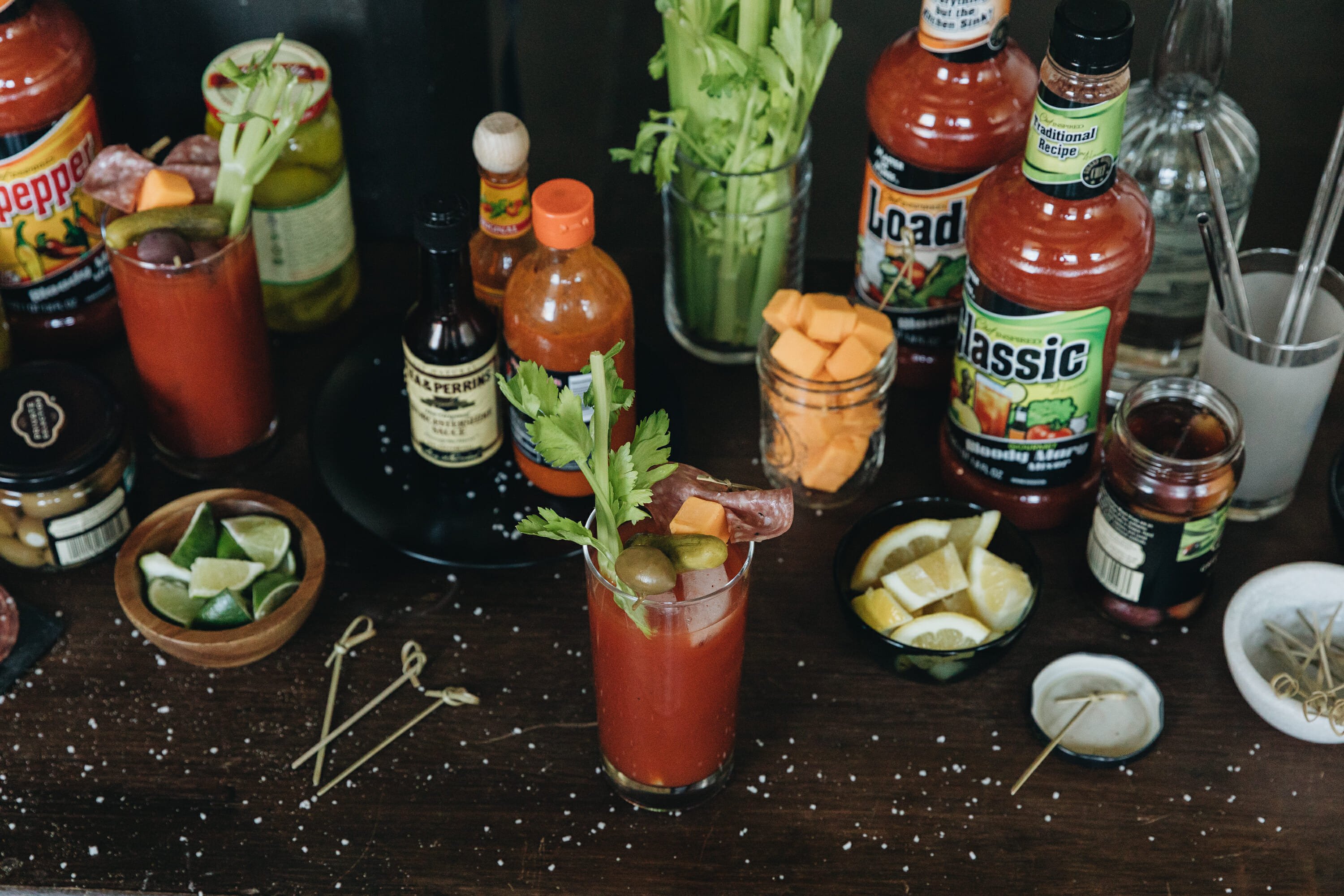 Time flies, y'all! I swear it feels like it was just Derby a few months ago, but here we are again. And this year is shaping up to be one of my busiest Derby seasons yet. Can't complain though. It's easily one of the best times to call Louisville home. The whole city really turns it out for the few weeks leading up to the actual races.
As of now right now, I'm only spending one day at the actual track, which is 100% fine by me. Why? Because locals, like myself, really enjoy spending actual Derby day at home with friends, where we'll eat and drink for most of the day without battling the crowds.
This year I'm hosting a Derby Brunch: A Build Your Own Bloody Mary Bar. I'm coming stocked with every Bloody Mary Mix that Master of Mixes has to offer, and a spirit for each mix. Because Tequila and Bourbon make for as good of a Bloody Mary as Vodka does. Personally? I'm partial to Tequila over Vodka in almost everything, especially Bloody Mary's or Bloody Marias in this instance.
As far as my friends go? I've asked them to all pitch in and bring along their favorite toppings. Cheese cubes, pickles, and salami for me, but what about y'all? Because in fact, that's one of my favorite things about Bloody Mary's – the options are almost limitless!
When all is said and done, the Build Your Own Bloody Mary Bar should look like what you see here today. Everyone's favorite toppings and a spread fit for the Gods. But not to worry, if Bloody's aren't your thing MixologyPro.com has you covered with loads of cocktail recipes and how-to's.
Stay tuned for all the exciting Derby coverage over the next few weeks! It's definitely going to be one to remember. Because even though I'm not spending much time at the track this year – I am brunching and partying my way through the best weekend in town.