There's always one Derby party that I look forward to every year. All the major players in town pull out of all the stops once a year and compete for the best. This year's winner? Hands down the Rabbit Hole Distillery team.
They've teamed up with Esquire and King Sixteen, an experiential marketing firm based here in Louisville. Esquire and King Sixteen have been working together on Derby events for a few years, and when I saw this year's event I knew this year would be better than ever before.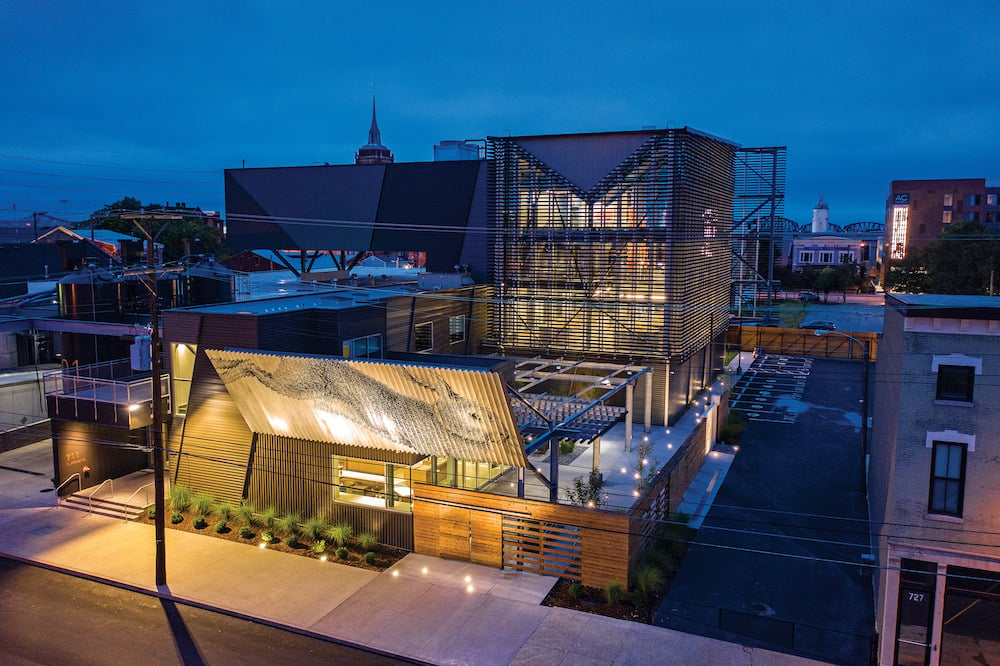 I'm excited to be attending their Derby closing party this year, and the kind folks at Rabbit Hole would love to see some of y'all there! They've been generous enough to offer 5% off any ticket purchase with the code 5GENT. I've outlined all tickets packages below and would absolutely love to see some of your smiling faces there! Cause after all, after surviving another Derby we will have a lot to celebrate.
Ticket Options (Prices increase 4/23)
One (1) Party Only Ticket [No Esquire Lounge access]
Join Esquire at Rabbit Hole Distillery May 4th for the greatest Derby closing party in the city. Roam the most modern and immersive bourbon distillery with open bar top craft cocktails, artistic installations and quality entertainment programming hosted by Esquire.
One (1) Dinner Ticket (Sat May 4) | One (1) Party Ticket (Sat May 4) [No Esquire Lounge access]
Before the greatest Derby party in the city, join Esquire at Rabbit Hole Distillery May 4th for a stellar farm-to-table dinner catered by the award winning Wiltshire Pantry.
VIP Esquire Lounge Access + Dinner Ticket + Party Ticket (Thurs May 2 – Sat May 4)
This is the premium package Derby night. Not only do you have access to the best dinner and party in the city, but you will also be one of the few that have access to the VIP Esquire lounge in "The Overlook" at the top floor of Rabbit Hole Distillery featuring the most breathtaking views of the Louisville cityscape. The lounge will have its own unique entertainment and experience aside from the rest of the party.
VIP Esquire Lounge Black Card (Thur May 2 – Sat May 4) + Two (2) Dinner Tickets + Party Tickets (Thurs May 2 – Sat May 4)
Not only will you get the royal treatment for the Derby Closing party for 2 persons, but you will really party in style with access and open bar in the Esquire Lounge at Rabbit Hole Distillery with access Thursday May 2 through Saturday May 4 1pm to Midnight.
PLUS, you will get one (1) complimentary $1,100 "Looking Glass" Cocktail created by the famed Death and Company team: featuring Rabbit Hole Straight Bourbon Whiskey Finished in PX Sherry Casks, Looking Glass is made with D'Aincourt Cognac Extra, a fine, aged cognac made from vintage grapes and Bowmore 1989 Silver Seal 21 Year Old, a rare Islay Scotch whiskey, and includes a dash of Belgian chocolate bitters. The opulent presentation is made with a 19th century syphon which releases a plume of fog as the ingredients are steeped. We guarantee this will be an experience like none other!