Disclosure: I'm participating in the #HygroCotton campaign with my friends at Carusele, but as always, all thoughts and opinions are my own.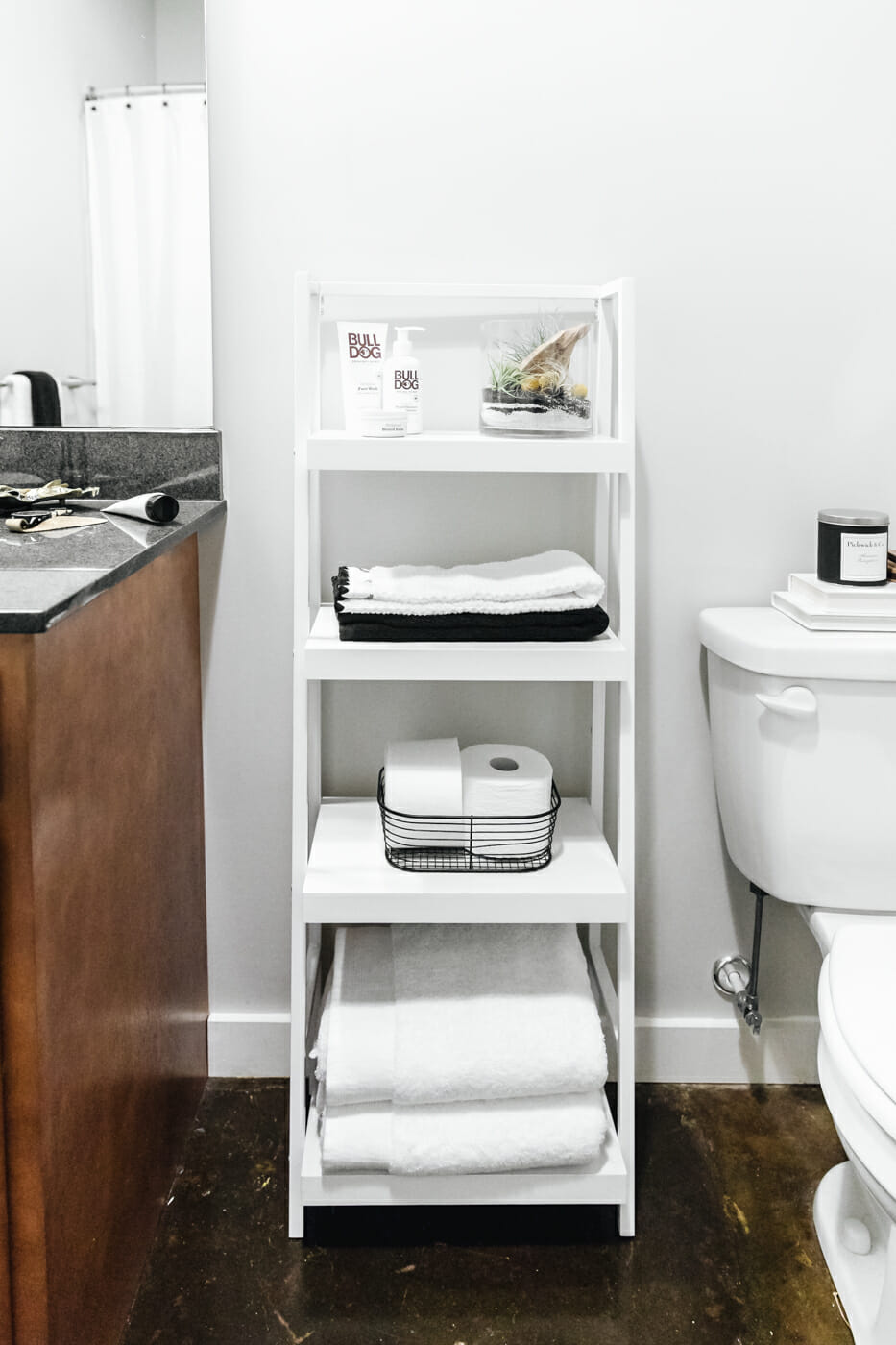 If you follow along on Instagram you've no doubt are seeing that I'm spending quite a bit of time on the road lately. It's hands down the best part about this job, and on my latest trip I noticed something. I easily spend an extra 10-15 minutes in the bathroom in hotels than I do at home. Why? Well, they're always a relaxing and inviting space. At home though? Not so much.
So today I'm sharing a few practical ways to have a hotel worthy bathroom at home. Because at the end of the day we all deserve a place that we look forward to relaxing in all the time, not just on vacation.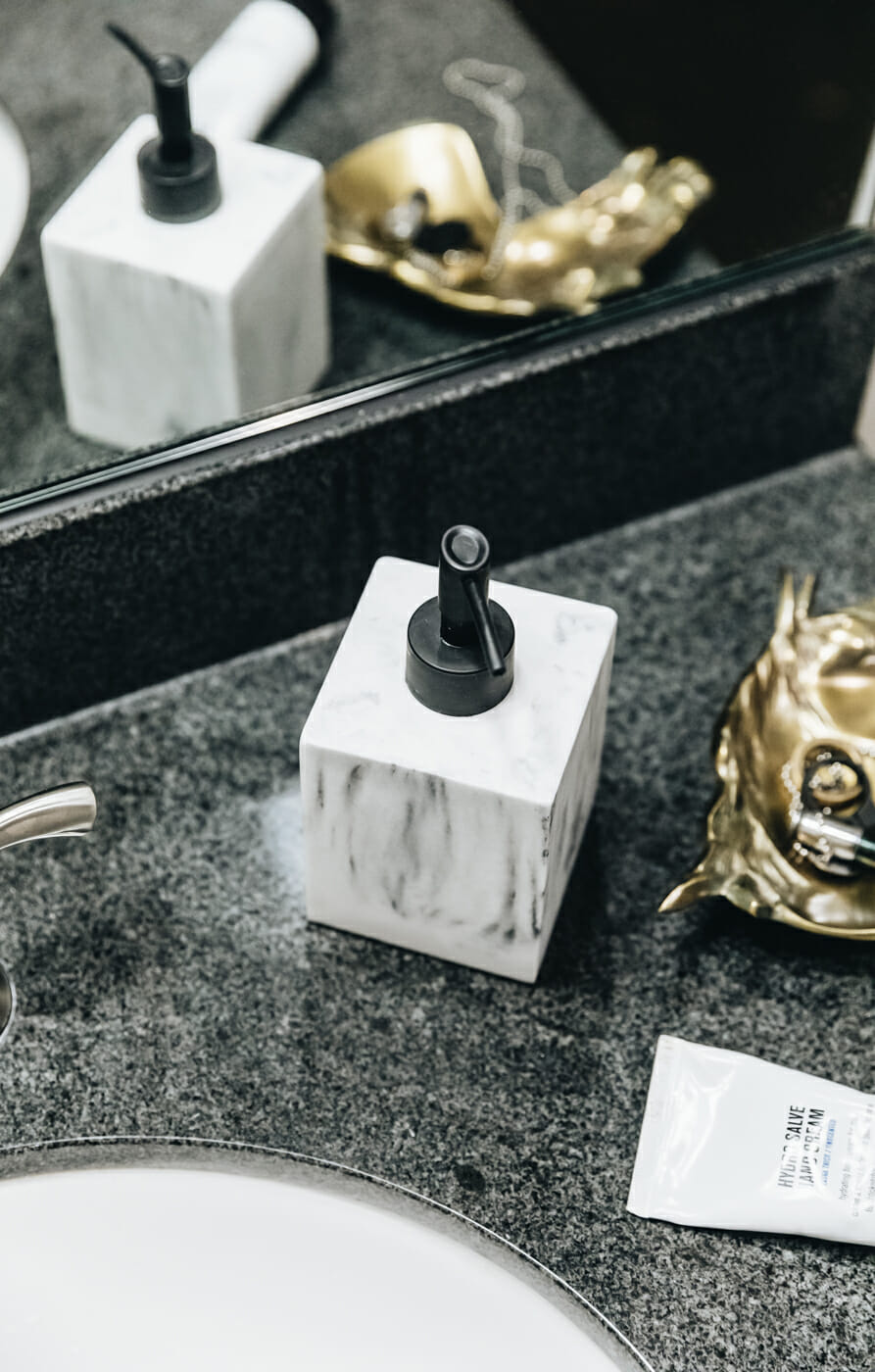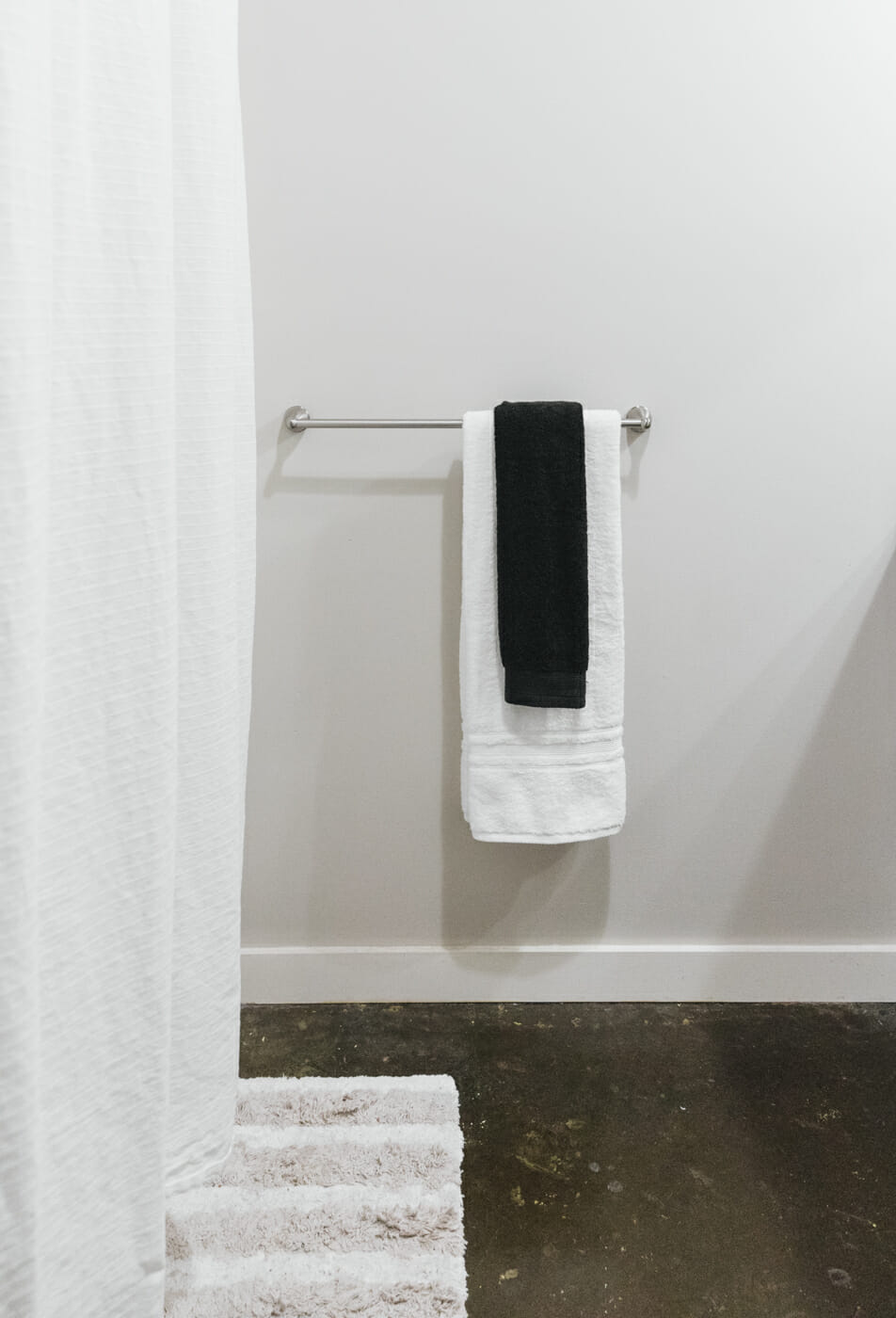 Invest in Quality Towels
It should come as no surprise that investing in quality towels would be at the top of this list. Think about your favorite hotel's towels. They're almost always white, lint free, and super plush. All the things that your towels at home should be as well.
I recently picked up some new HygroCotton® when I was out shopping, and I'm literally blown away by how soft they are. The best part is that they continue to get softer, loftier, and more comfortable over time. Meaning that each time you wash them they get a little better.
But my absolute favorite feature? How absorbent they are. I'm a big guy, and drying off my 6'4" frame tends to leave me breaking a sweat. Not with these guys though. HygroCotton® comes from a proprietary spinning technology that produces yarn with a revolutionary hollow core. Thanks to their unique air-flow they literally put a whole new spin on moisture wicking, temperature regulation, and absorbency. Its revolutionary hollow core actually wicks moisture away. Making drying off after a shower a breeze.
Ready to experience the difference for yourself AND recreate those hotel moments at home? Then you're in luck. Because HygroCotton® sheets and towels can be found at a wide range of retailers such as: Bed Bath & Beyond, Costco, Kohls, JC Penney, Walmart, Macy's , Kmart and Sears.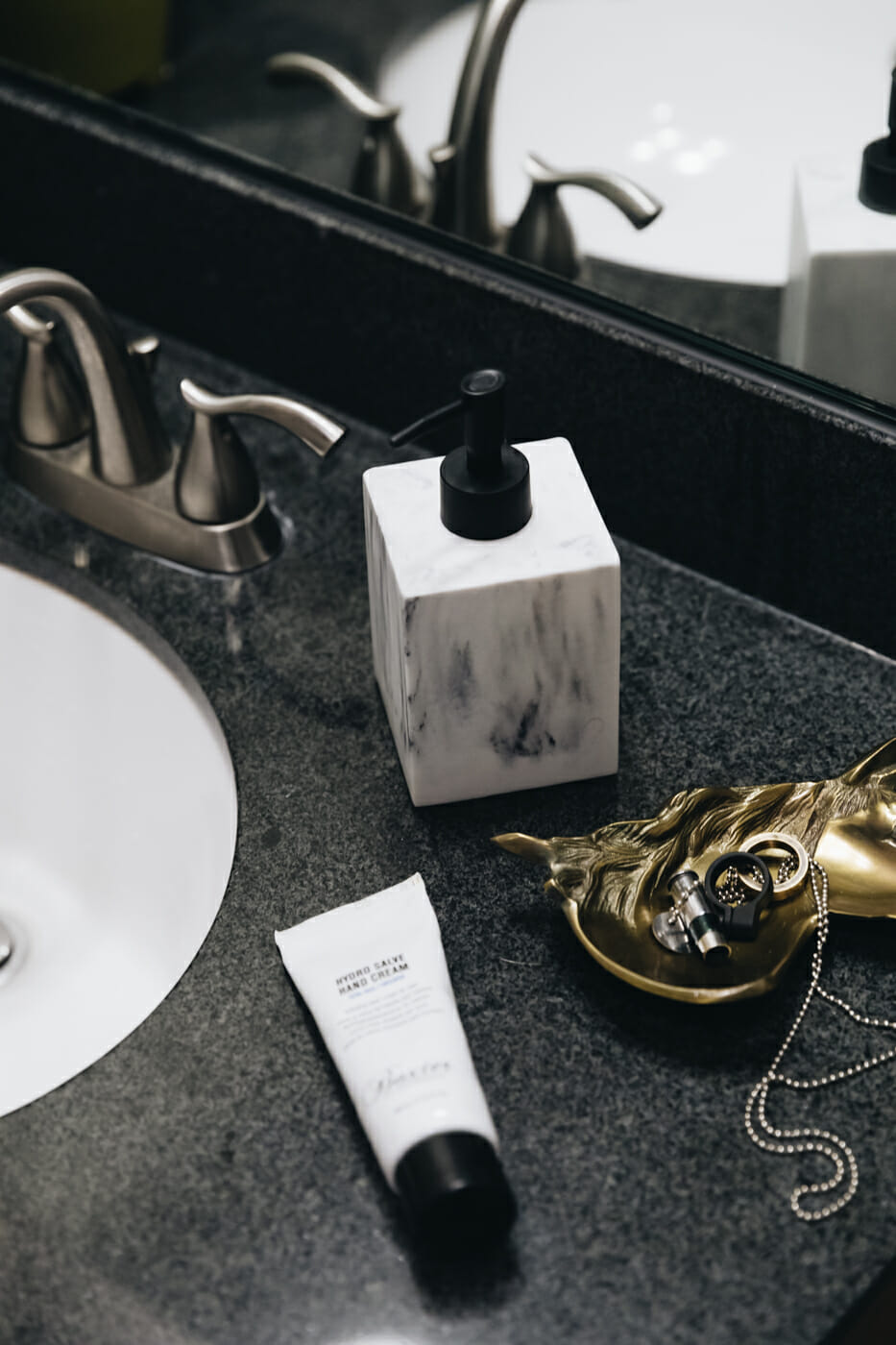 Simplify Your Counters
Now onto something else that should be pretty obvious. We love hotel bathrooms because they aren't cluttered. They have the bare necessities, and that's it. Which allows us to enjoy those solitary moments we have in the bathroom without fumbling around a cluttered countertop.
This is the single biggest task I had ahead of me. My bathroom is literally overflowing with everyone kind of grooming product known to mankind. But it was also the perfect excuse to dwindle my stash down to products I actually use. Now I just have out the things I use each and every morning, and then, of course, I'll rotate them out with new products once I run out. Because I'm also notorious for never fully emptying a bottle. Which means I'm left with half empty bottles throughout my house. Fingers crossed this new method helps curb that habit!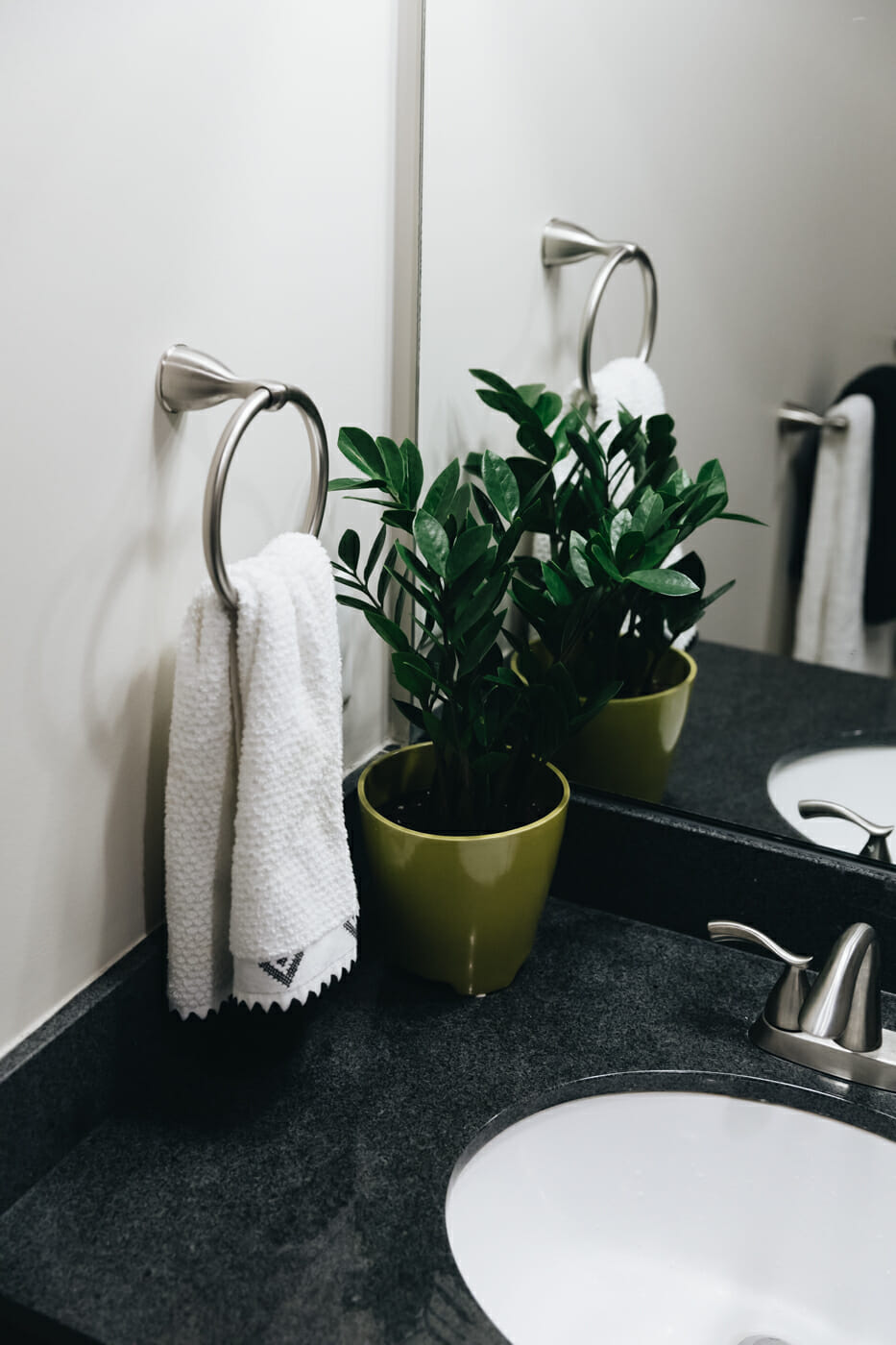 Add Some Greenery
And last, but certainly not least, a plant or two in the bathroom can transform the space. They not only help purify and help keep the air clean in the room, but they also make for the perfect pop of color in an otherwise neutral room. If you're cursed with a bathroom with no natural light like myself then be sure to look into plants that can survive on little light – like airplants. Or just do like I do and rotate your bathroom plants every couple of weeks to make sure they get enough life to not only survive but thrive.
#HygroCotton by Welspun Sweepstakes