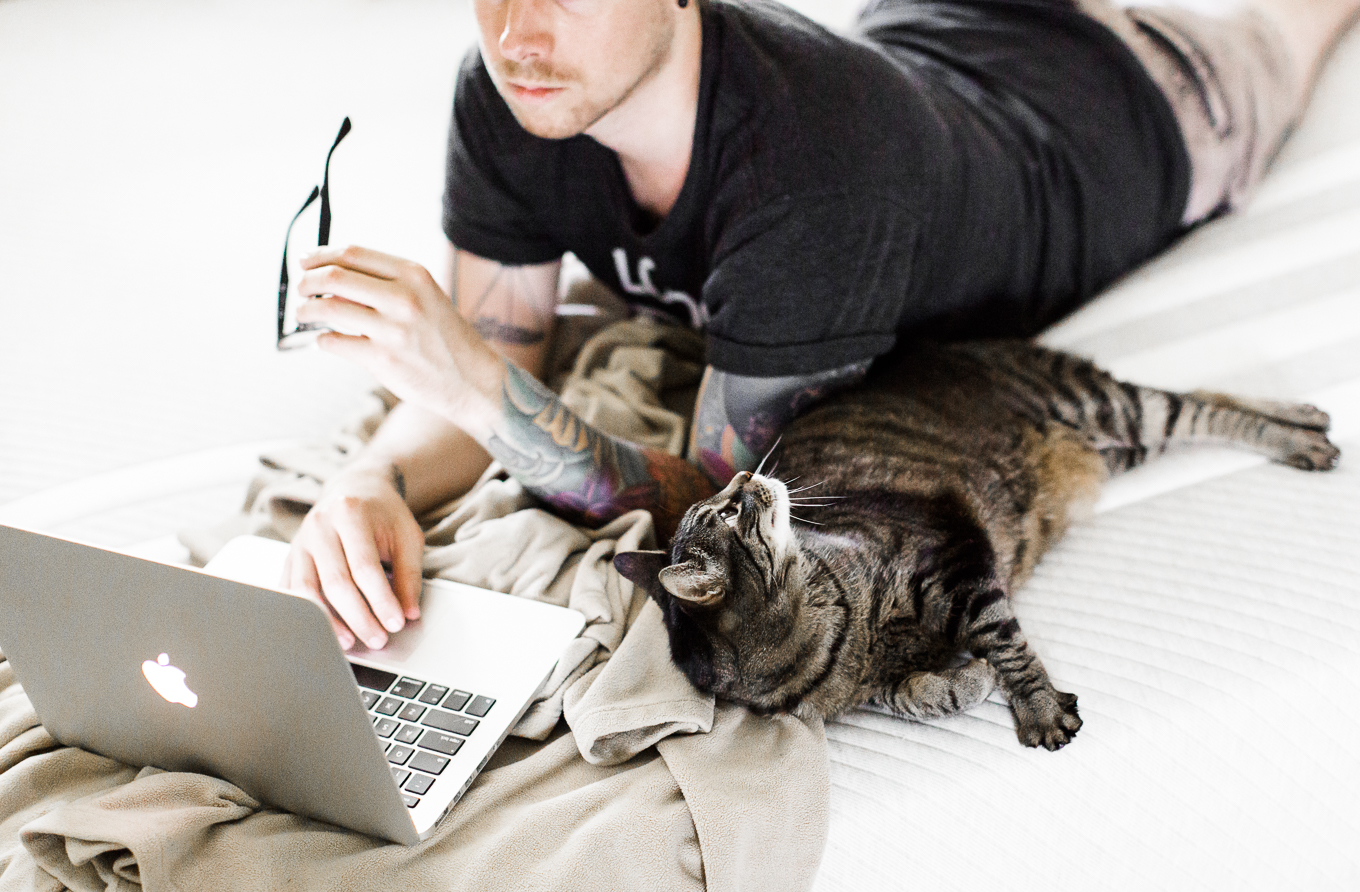 Fun fact: up until last month I've had the same mattress since I was in high school. Yes, that means I've had the same mattress for close to 10 years. Gross. I know. Lucky for me Leesa was there to save the day (and my back.)
And now I'm wondering why I didn't upgrade YEARS ago.
I'll be the first to admit that I was wee bit hesitant about these mattresses that come vacuum sealed in box. I mean, how come something that will fit into a 18 inch wide box, right? I'm happy to admit that I now know why they say assumptions make asses out of people.
Fresh out of the box the Leesa mattress was easily one of the most comfortable beds I've slept on. I didn't realize how out of shape my old mattress was until I laid on this guy, seriously.
Also didn't realize how little my old mattress supported me until I woke up sore (in a good way) the first couple of days. Happy to report that once I slept on it a few nights though – I've never looked back.
With three layers of high quality foam their mattresses delivers a cooling bounce, contouring pressure relief (once my back got used to it, it was a god send), as well as core support for amazing sleep.
Plus, they're 100% American made (Designed in Virginia, Manufactured in Pennsylvania, Box crafted in Indiana, and cover woven in North Carolina) with 1 mattress being donated for every 10 sold.
And with their 100-night risk free-trial, complete with free shipping, you literally nothing to lose. Better yet, you can get $75 off your purchase when you start shopping here.
Disclosure: This post was made possible by Leesa, but as always, all thoughts and opinions are my own.
Photos taken by Anna May Photography | Edited by Josh Johnson
Before you go.. Like what you see?