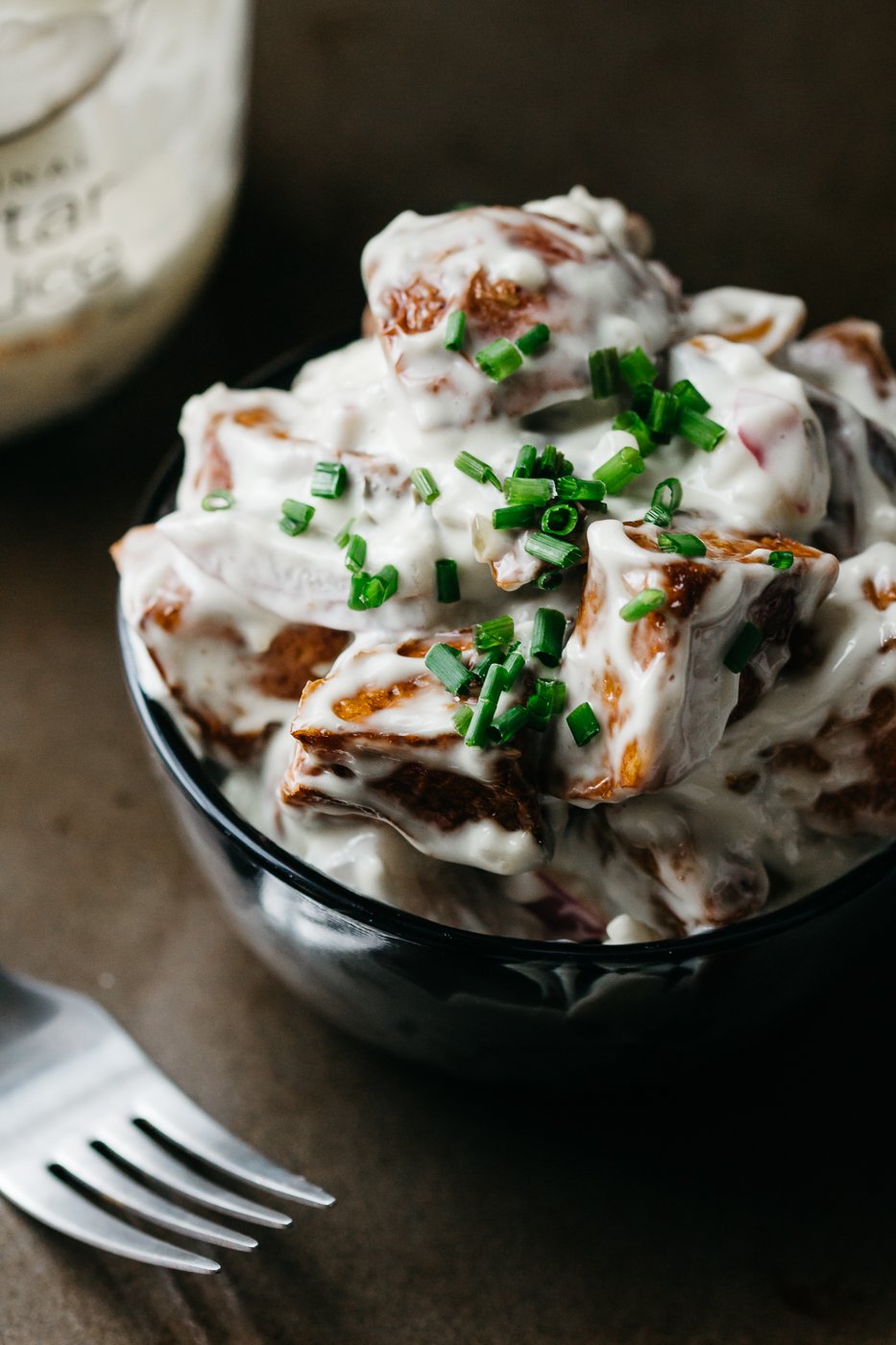 I've been a fan of tartar sauce ever since my mom used to fry up those square fish patties and served them up on plain ole white bread. It's also delicious with hush puppies, fries, and catfish. Yes, I am a Southern boy at heart and love, love, love fried foods. When Frisch's reached out and asked me to use their tartar sauce in a recipe I had a million ways to use it as a dip. But definitely drew a blank on how to use it in a recipe for a minute.
Until the light bulb went off, and I realized how perfect it would be as the base for a potato salad. I knew I couldn't just toss it into any old potato salad. Frying up the potatoes beforehand though? Equalled the perfect combo.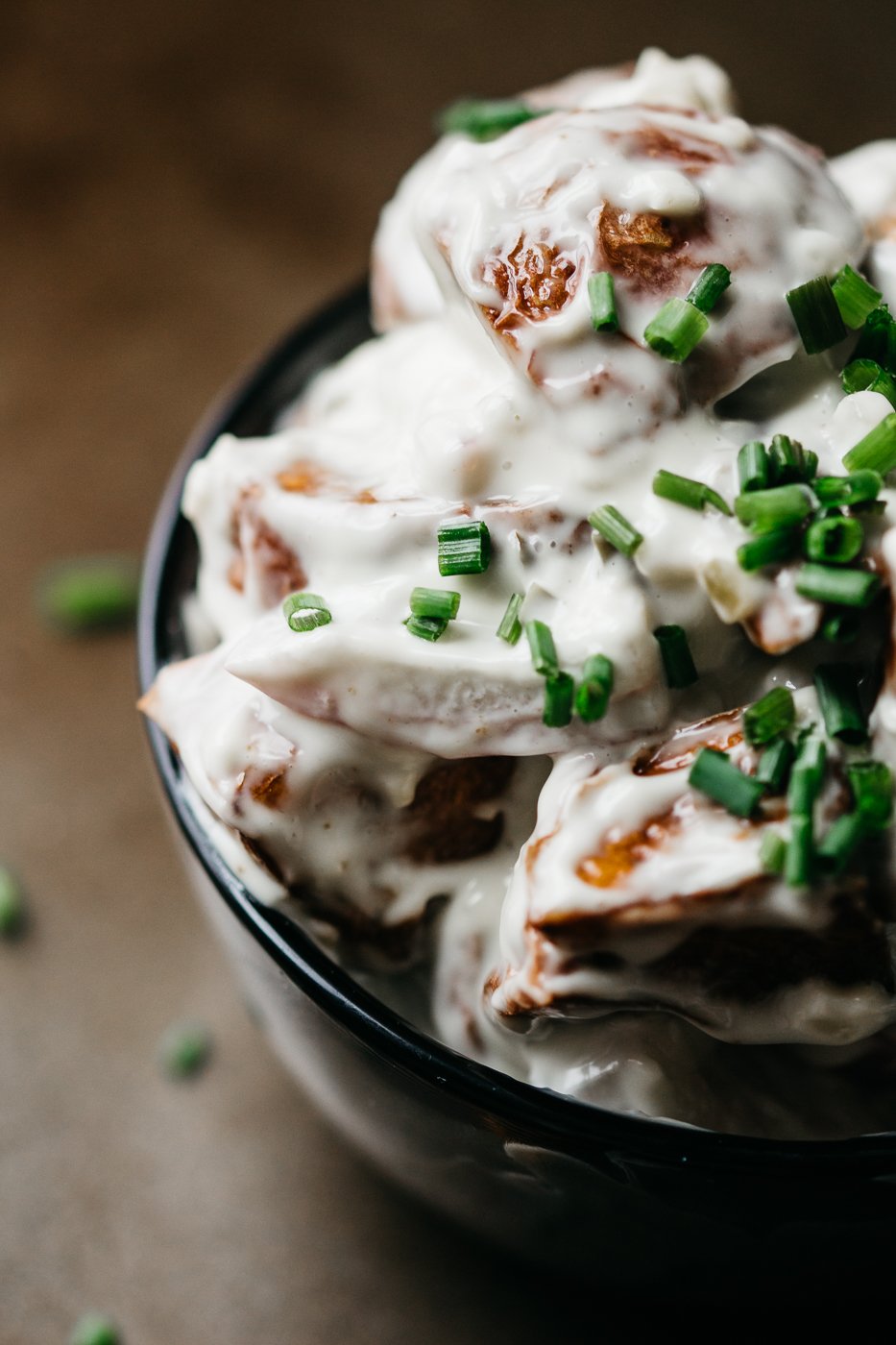 Also it happened to be the perfect way to celebrate National Tartar Sauce Day, a new holiday that the Frisch's team has whipped up. The newly minted holiday will always land on the first Friday after Lent begins, and I can hear my Catholic relatives celebrating already.
If you happen to be a fan like myself then you're in luck because they're sharing a new recipe every week until April 13th! So follow Frisch's on Facebook and Twitter to stay up to date with all the latest #NationalTartarSauceDay recipes.
Print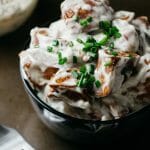 Fried Potato Salad
---
Peanut Oil

5

–

6

Red Potatoes, largely cubed

2 Cups

Frisch's Tartar Sauce
Salt
Pepper
Chives, diced
---
Instructions
Wash and dry potatoes.
Cut potatoes into large cubes, pat dry with paper towels.
Heat peanut oil to 350 degrees.
Fry potatoes in batches for 5-7 minutes until brown and crisp.
Transfer potatoes to paper towel lined baking sheet using a slotted spoon, season with salt and pepper, allow to cool.
While potatoes are cooling add tartar sauce to large mixing bowl.
Once potatoes are cool add to mixing bowl and slowly fold them into the tartar sauce until evenly distributed.
Cover and place in refrigerator for an hour.