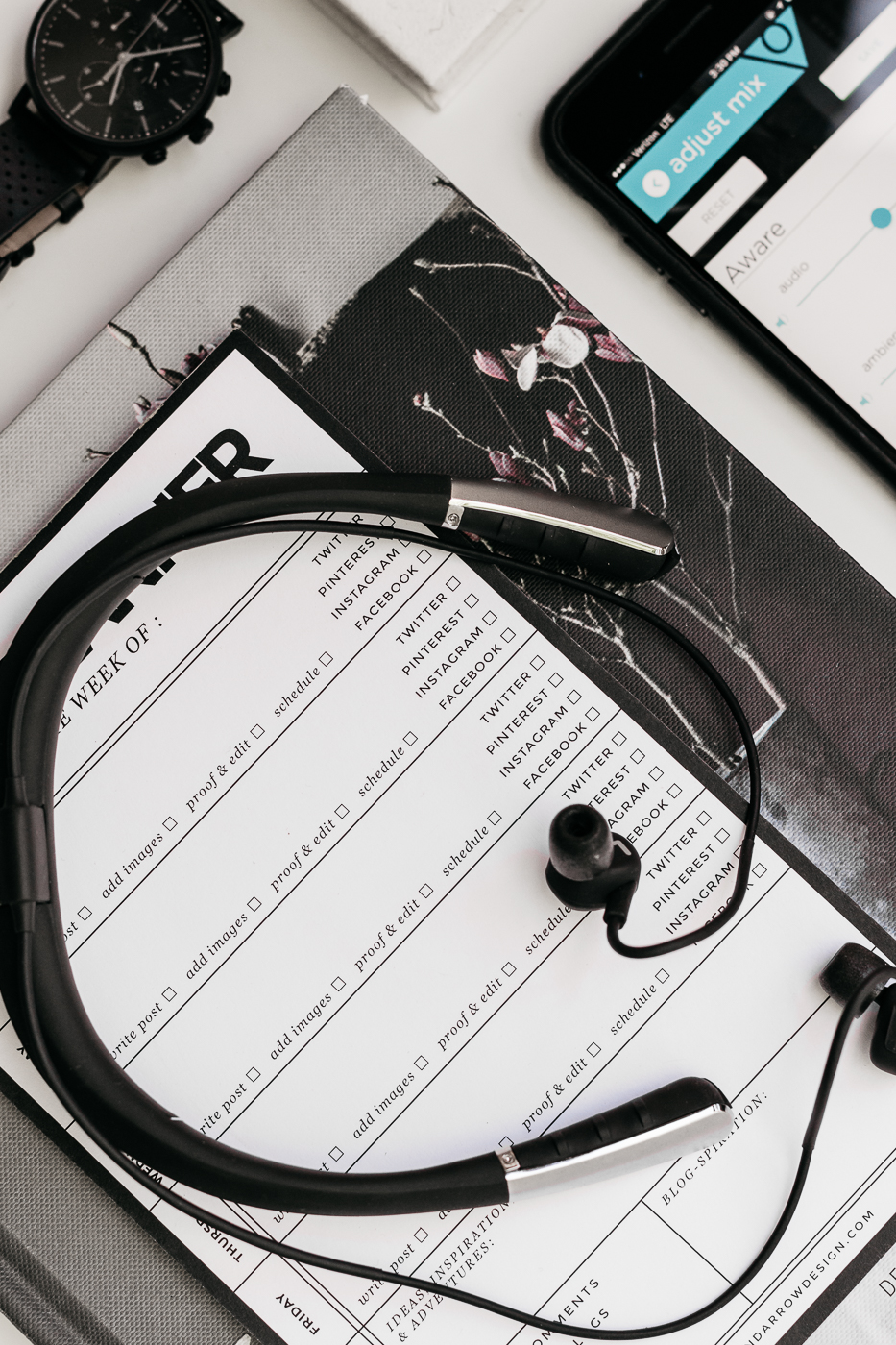 I'm flying through my second year of blogging full-time here at The Kentucky Gent, and while working from home is great. It definitely has its disadvantages. Like general lack of an actual schedule. The ability to work from bed in your pajamas. Or never hitting the "off" switch. I'm guilty of all the above and then some, but hey – who's counting?
Lately I've been implementing some new practices that have made my work from home life SO much easier. And today I'm sharing those work from home productivity hacks with y'all! One thing they never tell you about being your own boss is that there's always something to do. So much so that it gets overwhelming quickly. These 5 easily actionable hacks have cut down on my stress level by at least half. Because I've learned that I can't do it all, at least at the same time.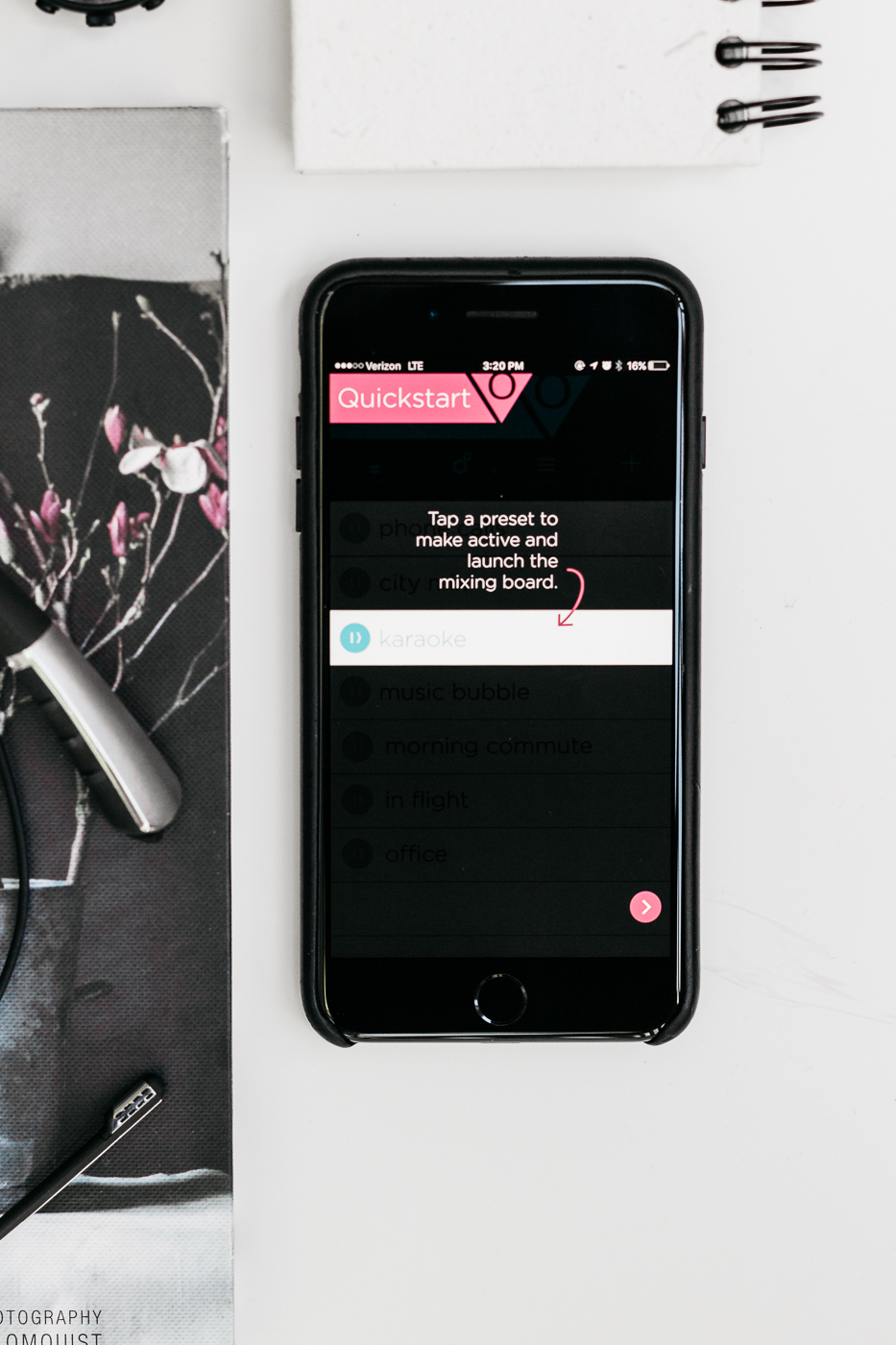 Make To-Do Lists
When I finally decided to bite the bullet, swallow my pride, and begin creating daily to-do lists I was pleasantly surprised with the results. I start the week off with a broad list of everything I need to tackle. Leaving room for the inevitable things that'll pop up. Then compile a daily to-do list before bed each night.
This is something that I've meant to do for the longest time, and I'm so glad that I did. I'm the world's worst when it comes to lying down and having my head flooded with the million and one things I have to do before bed. And by writing down everything before bed that I need to get done the next time I get it out of my head and onto paper. Meaning I'm able to drift off to sleep all that much easier.
And while I do love my tech – there's nothing as satisfying as crossing off a handwritten to-do list. Also, to-do lists on phones are never quite intuitive enough for me, and I hate having to remember to open up an app to see them. Good old-fashioned pen and paper work best for me here. But if you've got a favorite app that keeps you on track, by all means keep at it!
Ask For Help
This has always been hard for me. Even when working with people whose job was to help me. I want to do it all. But over the years I've learned that I can't. While I'm not at the stage where I'm able to hire help (yet) I have recently added the OV intelligent headphones to my tech arsenal. And now Alexa is just a click away whether I'm working on a recipe post in the kitchen or mid photoshoot. Voice Command With Alexa is just one of the game-changing features that OV offers, but the ability to add notes to my Evernote while my hands are full was enough for me to be sold on it.
Not to mention that I work 100x better when I've got something to keep my mind busy, AKA listening to tunes while taking photos. And with OV's superb sound quality and control enjoying my favorite songs has never been more enjoyable. Which is why I'm excited to be teaming up with them today to share a few work from home productivity hacks that have changed the game for me.
Over the last couple of weeks the hands free features of the headphones have taken my productivity levels to a whole new level. Because I'm the worst at having an idea pop into my head when I'm either not able to write it down or there's not a notebook to be found. No more ideas for upcoming blog posts that go essentially in one ear and out the other.
With its sleek design and easy-to-engage with interface the OV fits seamless into my day-to-day life, no matter the occasion. Whether I'm working around the house or out and about running errands. Ready to learn more about OV, and what they're aiming to do with the wearable tech category? Head on over to their site to learn more about the unique features that set this company apart from the competition.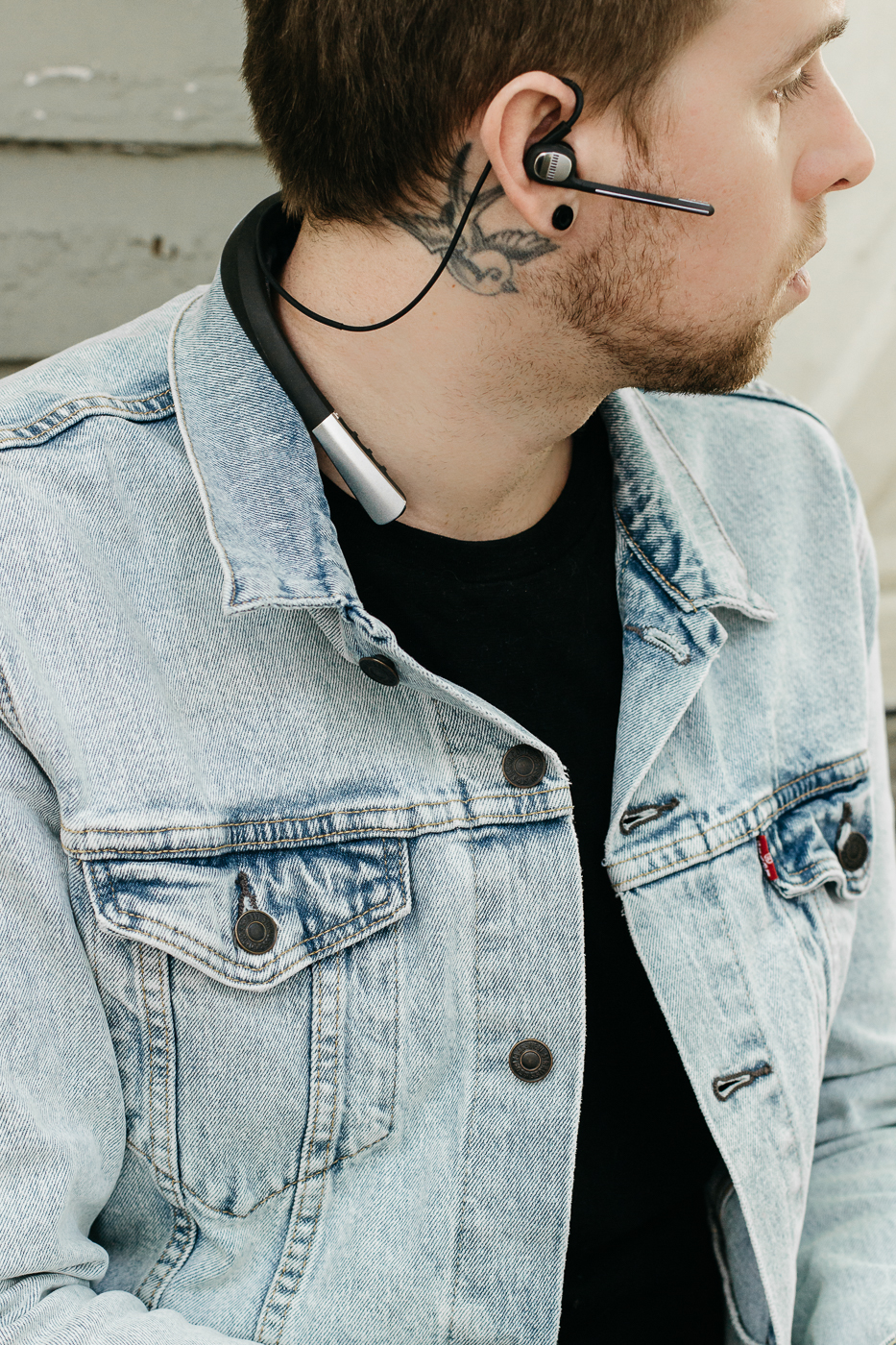 Find Your Happy Place
Yes, both literally and figuratively. For me my happy place when it comes to editing photos is at a local coffee shop. While my happy place for writing is either in bed or on the couch. I have a desk in my "home office", but very rarely find myself at it these days. I used to try and force myself to work there, and more often than not I got less work done that I would in bed. Find what works for you and stick with it. Don't shame yourself into sticking to a traditional schedule or workspace. You have the freedom to choose what works best for you. Now celebrate it! P.S. There are some amazing laptop tables at the majority of retailers these days that make working from the couch a dream come true.

Wear A Watch
Weird? Possibly. But I promise it's helpful. Challenge yourself to only look at your watch to tell the time. It'll save you from checking your phone "to see the time", and in turn it'll save you from falling into the wormhole that is Instagram. Brave enough to try it? Let me know how it pans out for you. It's been a major timesaver for me! I can't tell you how many times I've wasted hours on social media without even realizing it. And when you're a one man show every minute counts.
Take Time For Yourself
Last, but not least, learn to take time for yourself throughout the day. It's incredibly easy when working from home to fall into a routine and forget to eat, shower, or even talk to another human all day long. At first it's not too bad, but after a while you'll begin to feel crazy and it'll start to negatively impact your work – trust me. If you're beginning to feel burnt out on a project or photo edit stop what you're doing, get off the couch, and go do something. For me, that's doing dishes or running to the local coffee shop to grab a coffee. It's amazing what those few minutes you take for yourself can do. You've earned this opportunity to be your own boss, and you deserve to celebrate that every single day.

Disclosure: This post is sponsored by ONVocal, but as always, all thoughts and opinions are my own. Thanks for continuing to support brands that keep this blog up and running!