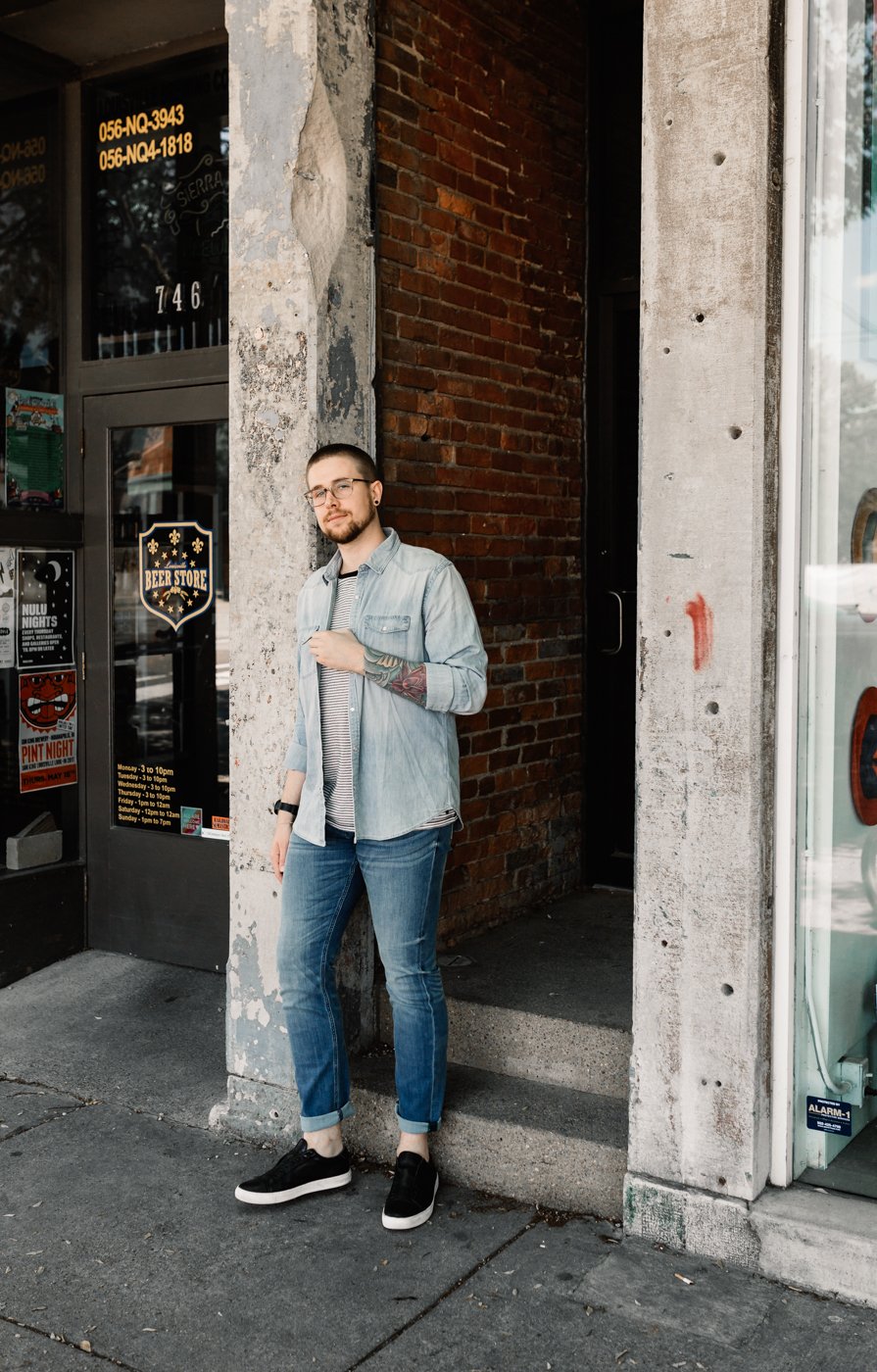 Working from home has its fair share of advantages, like getting to sleep in and setting my own schedule, but also dis-advantages like lack of a scheduled lunch and no dress code. Sure, working from home the couch in my gym shorts is great, and I honestly do love it. But am I my most productive in those moments? Nah. Not at all.
Which is why over the last couple of months I've done my best to get up every day and shower. I know that seems obvious, but its easy to skip when you're working from home. And then put on clothes that make me look AND feel presentable. Saying that it's helped with my productivity levels would be an understatement.
For me having clothes that can easily transition from a lunch meeting to a launch event or after dinner drinks is important. Because normally if I'm out working at a coffee shop or having a meeting I avoid going home because it's real easy to "take a break" and then spend the rest of the day on the couch catching up on my Netflix shows.
So today I've partnered with Express to share my essential work from home uniform. My so-called "uniform" has always been jeans and a t-shirt. Why? Because I truly believe that you can't go wrong with that combo. But over the years I've begun to realize the importance of layering.
Because after all, it is always better to be safe than sorry! This time of year chambray shirts are on heavy repeat. As they're perfect for just about any occasion. Left unbuttoned over a t-shirt? Perfect for a day spent running errands. Buttoned up with a pair of dark jeans? The epitome of a sharp evening look. What's not to love?
Express has long been a favorite because they always have me covered from the basics, like tees and denim shirts, to the essentials, like a good pair of jeans. Meaning I can leave the house confident each and every morning that I'll be looking my best. No matter what may end up on the calendar. What's your go-to uniform for those busy days? Let's talk about in the comments below!
This is a sponsored conversation written by me on behalf of Express. The opinions and text are all mine.
Crystal Ludwick Photography | Edited by Josh Johnson