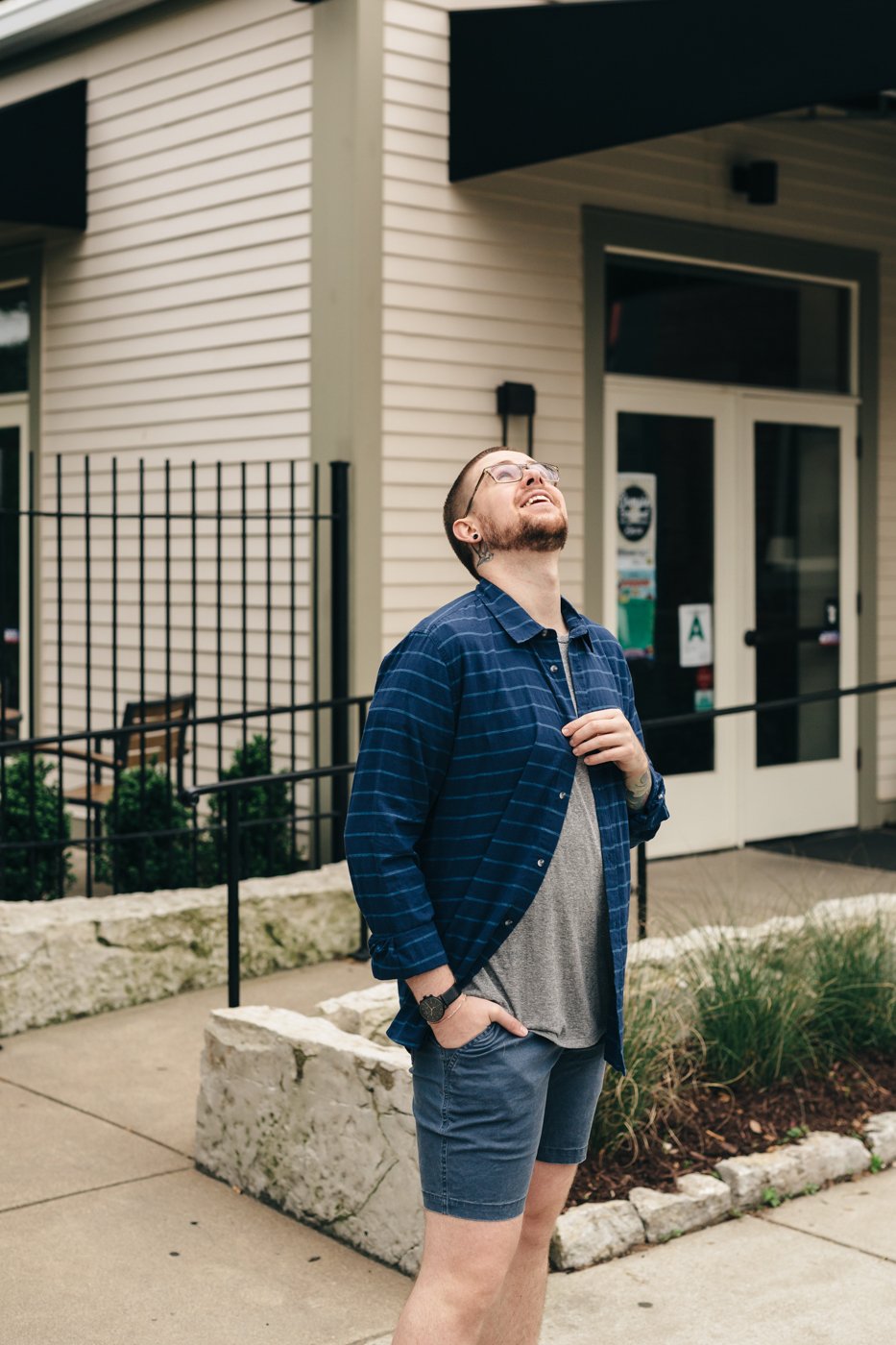 If y'all follow me on Instagram (if you don't, now's the perfect time!) you've probably seen that I've been in Lexington a lot lately. For work. For fun. And everything in between. But most of all to get in some shopping at The Summit at Fritz Farm.
The new mixed-use development has brought several first to state stores into the fold like Bonobos, Marine Layer, Draper James, and Frye. Essentially a one-stop shop for just about anyone and everyone. Late last month I had the chance to try out a few of the stores for myself, and I'm happy to report that you guys won't be disappointed!
So today I'm sharing TWO outfits that really show off the range of retailers at The Summit at Fritz Farm. First up: Marine Layer. Not heard of it? Don't worry, I hadn't either. But it's safe to say that from this point on I'll be wearing their t-shirts religiously. Why? Because they are insanely comfortable AND come in half sizes. Yes, you read that correctly. Half sizes for dudes. Completely mind blown! Whether you're a marge (medium to large) or a larger (large to x-large) you will be covered. As a tall dude it's sometimes hard to find shirts that are long enough, but that aren't too big in the shoulders. Until now that is.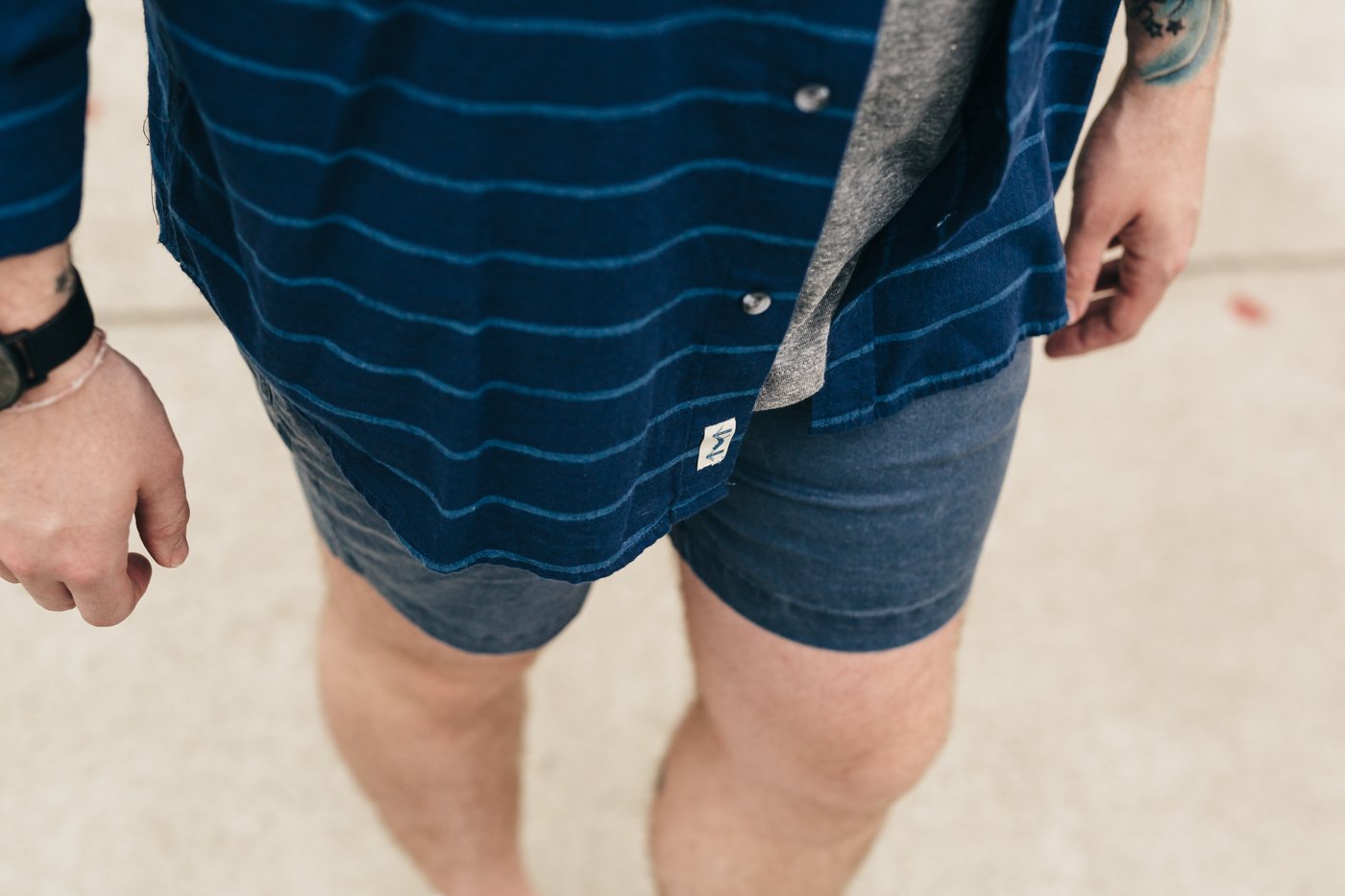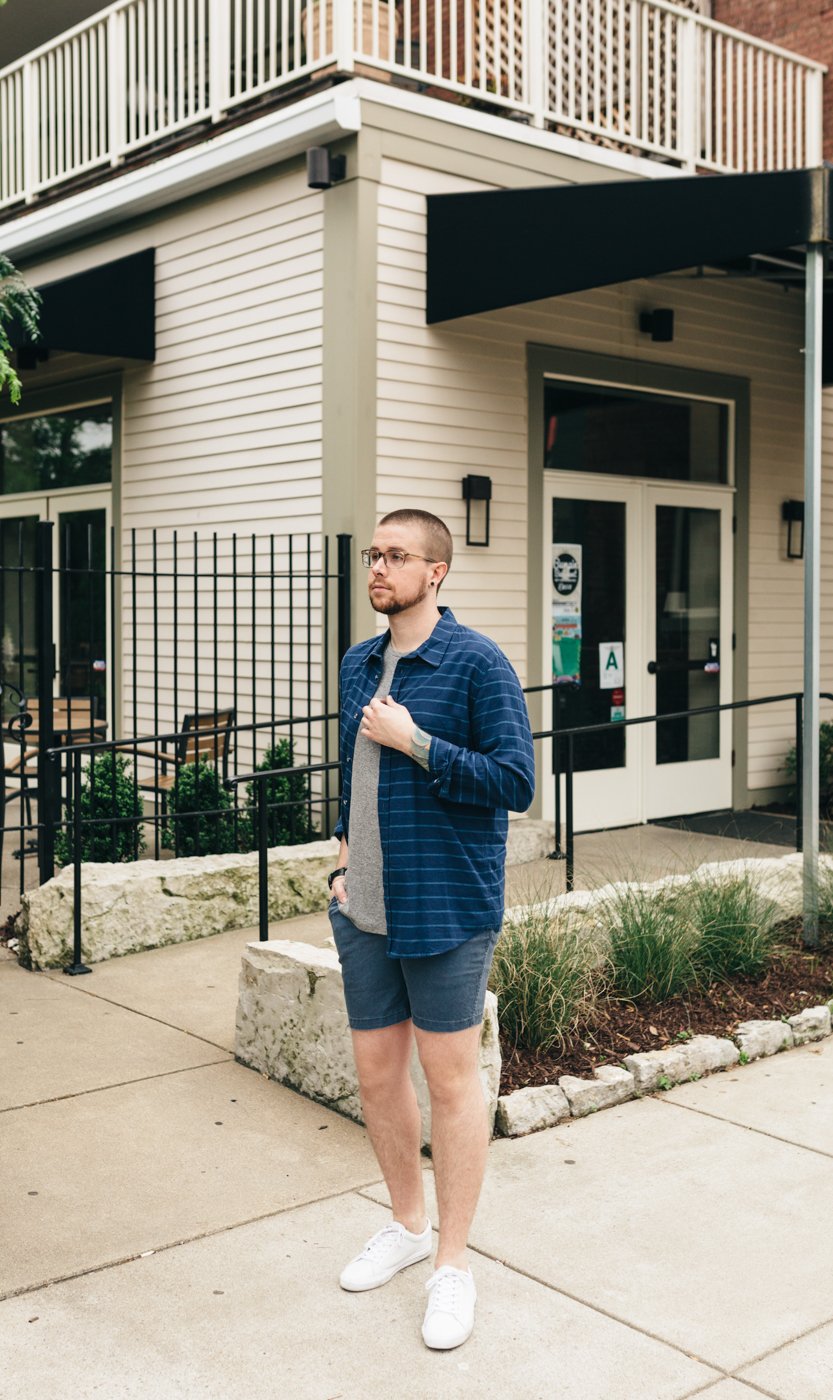 ABOUT MARINE LAYER:
The company began the day after the owner's girlfriend threw away his favorite shirt. Why? Because he wanted to recreate a shirt that would feel like his old favorite from day 1. So that he wouldn't have to worry about anybody taking liberties with his closet, i.e. throwing it into the trash can.
MicroModal, found in their signature fabric, is made from recycled beechwood. The pulp production is self-sufficient, which makes their tees sustainable, eco-friendly, and so. so. soft. When they say their stuff is soft, they really mean it. It's not like "oh, this feels nice" soft. It's "holy sh#% how did they make this I'm never taking it off" soft.
Beechwood pulp is spun into their custom fiber, which is the foundation of all of their yarns. They've created over 25 custom fabrics (and counting) using this method, so they're not kidding when they say their clothes are one-of-a-kind. Most of their stuff comes from SF or LA, where some of the best knits in the world are made. For some of the more technical styles, they turn to sewers overseas that work in the same ethical and sustainable factories they'd use here.

And now time for another new favorite, Bonobos. Yes, the same brand that you've inevitably seen a ton of Facebook ads for and for good reason. They know what they're doing. Their stores serve as "fit-shops" where consumers get fitted and check out the fabrics and fit. Once fitted you then place an order, and your items get delivered to you in just a few days. Plus, all your information gets stored under a profile they create for you. So you can literally go to ANY Bonobos or shop online and know exactly what your sizes are without having to try to remember.
Needless to say it's SO nice to finally have a few spots for guys to shop other than the usual suspects. And besides having some world-class shopping at The Summit at Fritz Farm they also have some seriously delicious food options. Like the first-ever Shake Shack in Kentucky! You better believe that I was in line and ready to chow down last week when I visited.
Over the next couples of months several more stores are going to be opening, like Warby Parker (SO EXCITED!) and Free People, consider me jealous ladies. So you'll definitely be seeing more of what they have to offer as I continue to experience and explore them one shop at a time.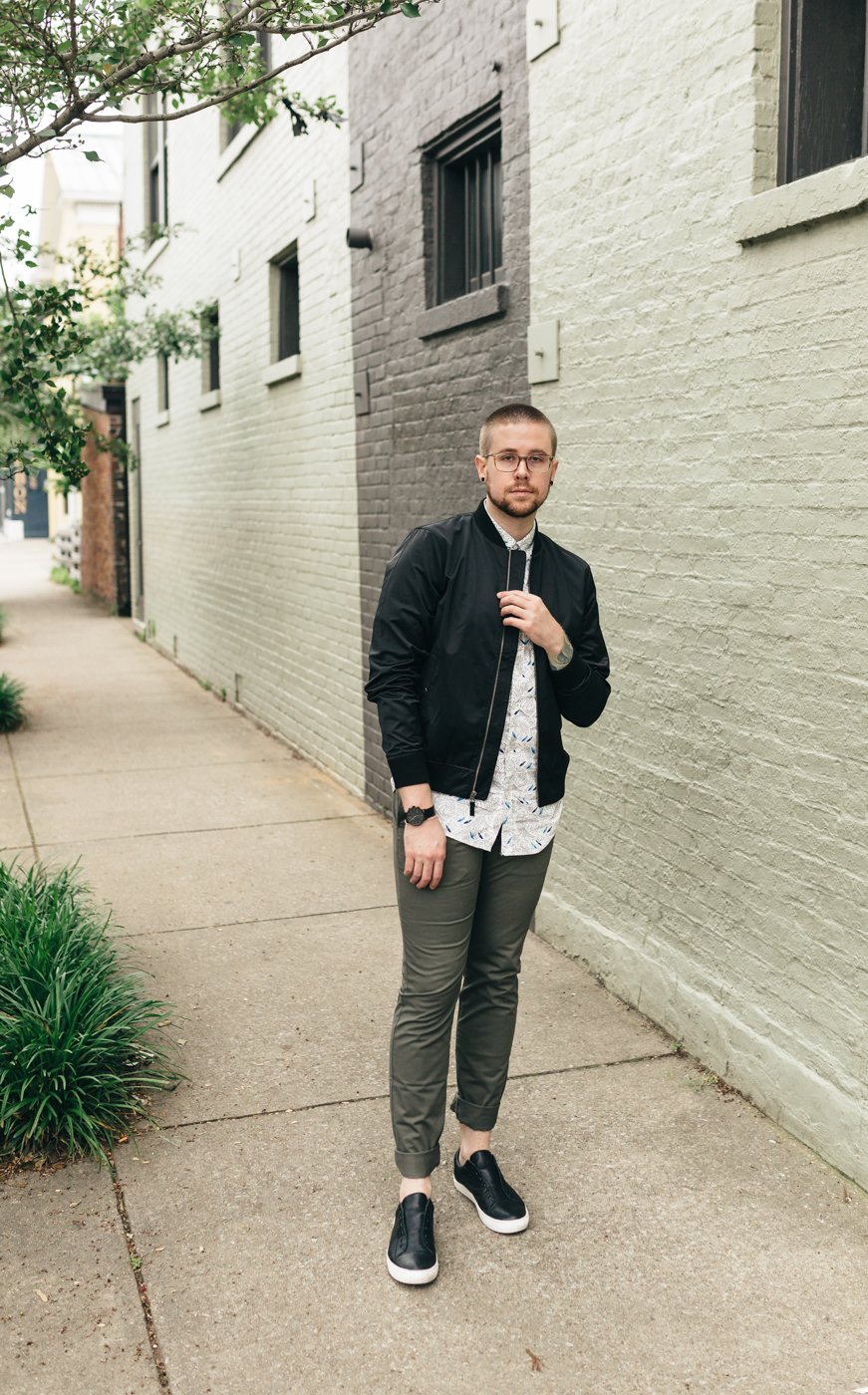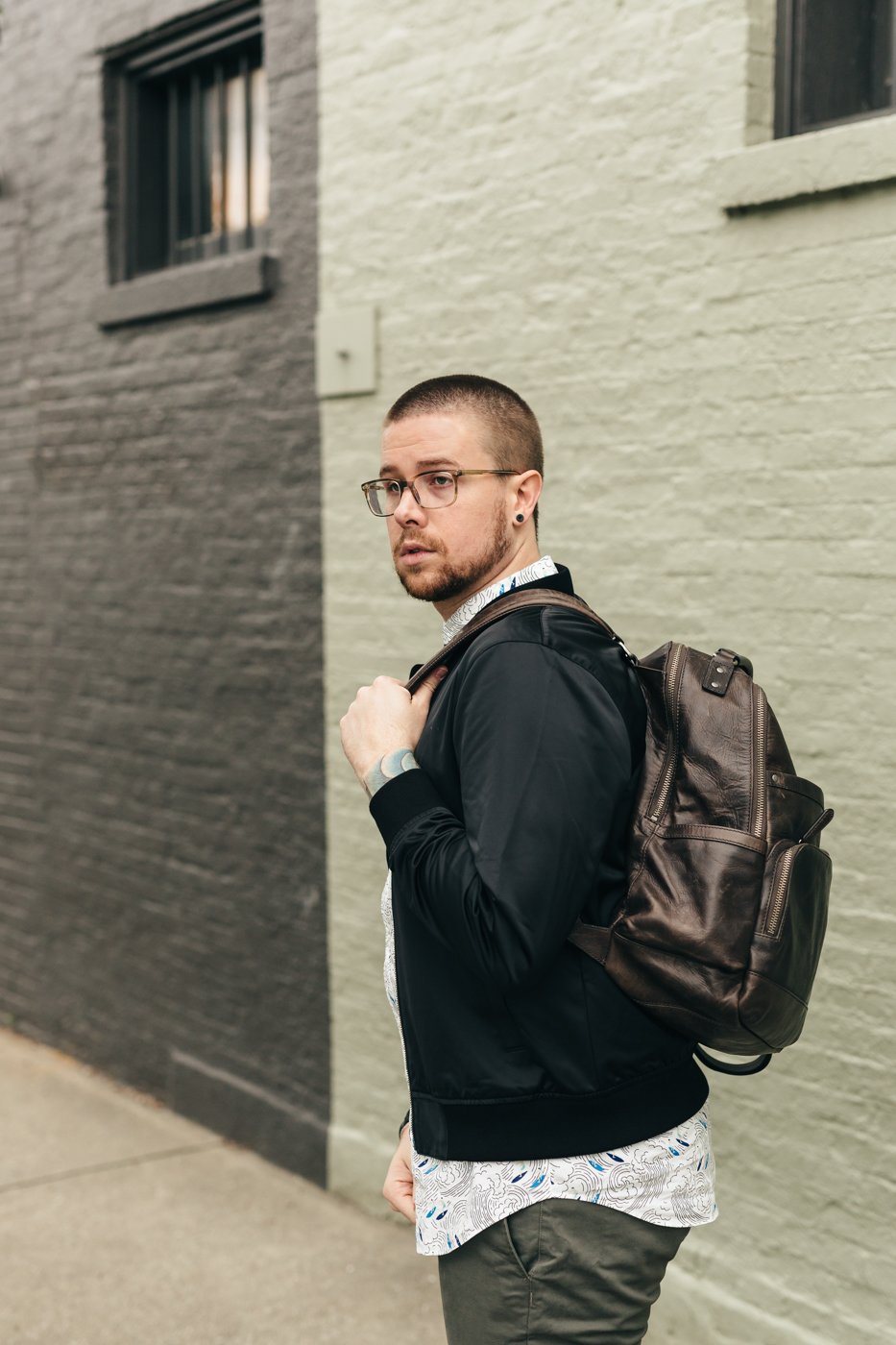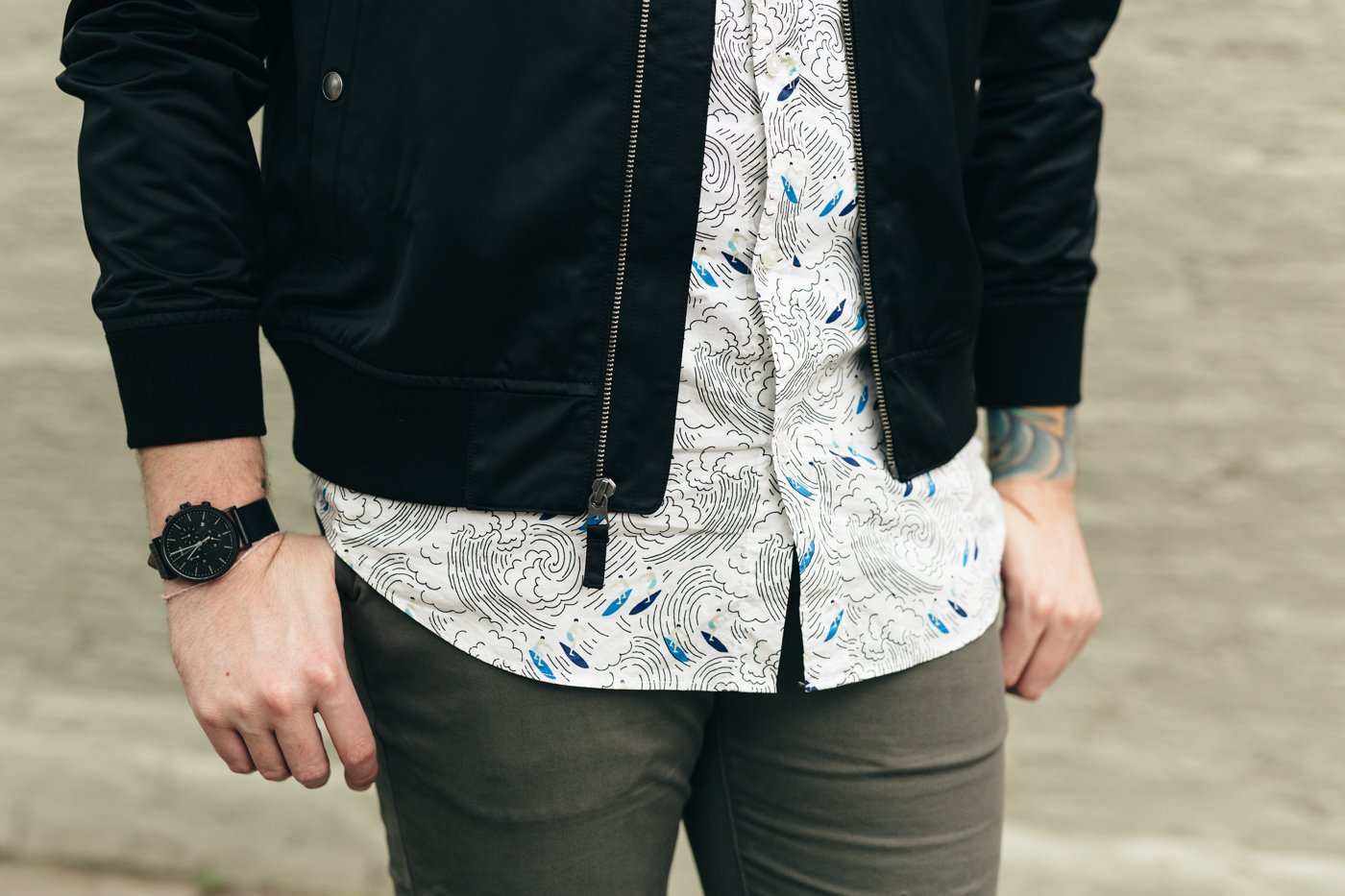 ABOUT BONOBOS:
Bonobos was started because the owners couldn't find pants that fit (FEEL YOU THERE!). They were either too tight or too boxy. But they've fixed that problem. Since then they've expanded their playbook to shirt and suits.
The fixed the problem by developing their signature curved waistband. It actually conforms to the natural shape of your waist. That paired with a trimmer, more flattering cut and the perfect medium rise round out their great fitting pants.
They realized that most guys (myself included) aren't huge fans of shopping. That's why they set out to build the best online shopping experience possible. And it's still the core of what they do. They are officially the largest clothing brand ever built on the web in the US. Amazing, right?
SHOP THIS BONOBOS LOOK:


ABOUT THE SUMMIT AT FRITZ FARM:
The Summit at Fritz Farm is a finely curated mixed-use destination celebrating the rich heritage of Lexington, KY. Blending street-level retail, Class A office space, a boutique hotel and a residential component, The Summit at Fritz Farm will be a first-class destination for the discerning and trend-setting customer.
It's more than just a place – it's an experience infused with the essence and style of Lexington.
A unique collection of national brands and local boutiques
Curated mix of local and regionally sourced restaurants, including Honeywood, a new concept from renowned Bluegrass chef and six-time James Beard nominee Ouita Michel
The region's first food hall featuring local food purveyors
300,000 square feet of retail
120+ room boutique hotel
48,000 square feet of Class A office space over retail
306 luxury apartments
Crystal Ludwick Photography | Edited by Josh Johnson