QuickBooks is sponsoring today's post, but as always, all thoughts and opinions are my own. This is a product that I use on a daily basis and have for the last three years.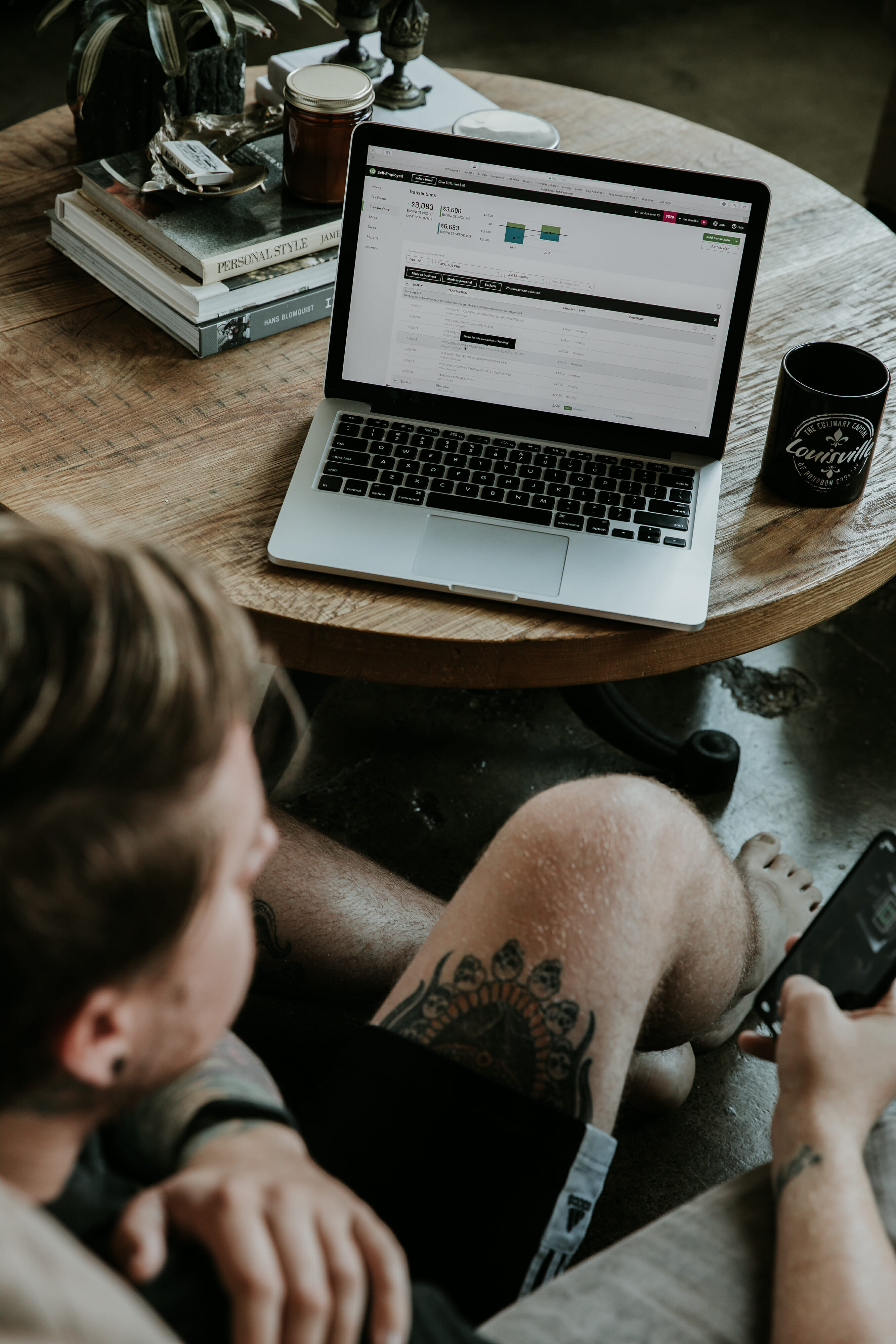 It's officially summer, y'all! Hope everyone had an incredible Memorial Day weekend full of rest, relaxation, and of course, a little bit of fun. The pool at my place officially opened this weekend, which means I spent the majority of time poolside. It is that time of year after all.
Can't believe that in a short few days it'll already be June. This year has really flown by, and it seems like just yesterday that I was sharing my plans for the year with y'all. Complete with a home office set-up that's already changed at least once since then. What can I say, I'm a bit indecisive when it comes to my work environment.
Truth be told, my usual work environment looks like what you see today; me on the couch with coffee and phone in hand and Macbook on the coffee table. See, being self-employed isn't nearly as glamorous or "Instagram-worthy" as most of us make it out to be. There are definitely days (many days) that I work from home in gym shorts and a t-shirt. If there's a big deadline on my calendar or a project I'm actively working on I'll usually work from a local coffee shop or actually sit at my desk. Otherwise most of the magic that happens here is from my favorite corner(s) of the couch.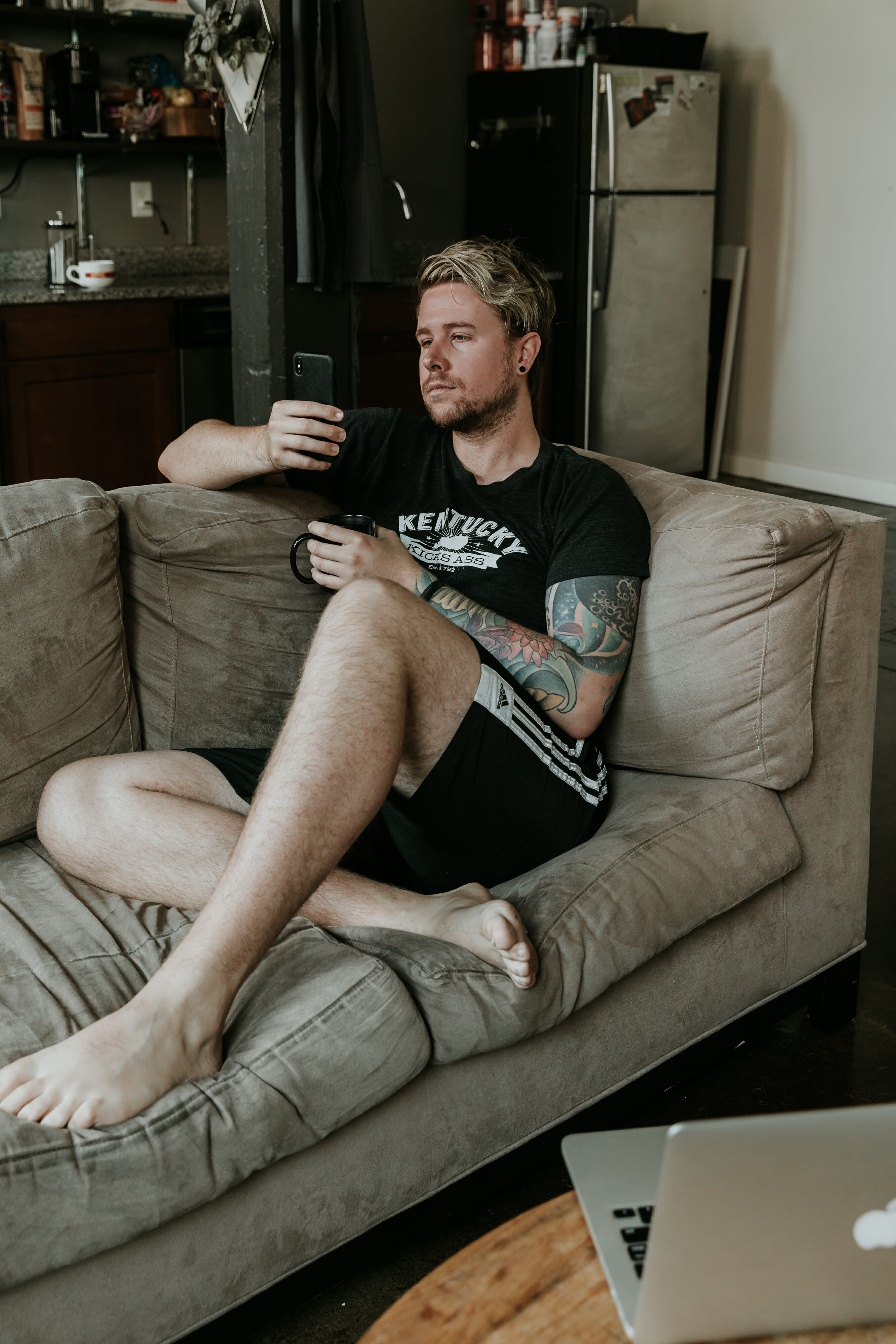 I'm just as guilty as the next guy about feeling pressured into only sharing those picture-perfect moments with you guys, but at the end of the day, that's not my life. Nothing about my life is picture-perfect, least of all my day-to-day workflow. I used to beat myself about this, and in turn would find myself being incredibly unproductive. Feeling as if I was always spinning my wheels in two different directions but never really getting anywhere.
But like I shared with you guys earlier this year I made a commitment to learn to delegate and let go. Let go of the stress and pressure to be perfect at everything I do. This year has been one of growth, both professionally and personally, and QuickBooks Self-Employed has been invaluable in that growth.
Finances have always been a point of worry for me, but their tools have equipped me to take control of that narrative. Finances don't have to be scary, but often times we make them out to be a bigger beast than they actually are. Not good at saving receipts (don't worry, I'm not either) Receipt Snap makes this process easier than ever. How? By allowing you to snap a quick photo and then uploading it directly to the transaction in your QuickBooks app. Making it easier than every to keep track of your receipts and mark expenses accordingly.
This tool, along with others like Expense Tracking, have made taking control of my finances, especially while on the road, easier than ever. Meaning that my finances are one less thing that I have to worry about as a self-employed person. Because as any person in my shoes would tell, there's plenty to worry yourself about without this added stressor.