QuickBooks is sponsoring this post, but as always, all thoughts and opinions are my own.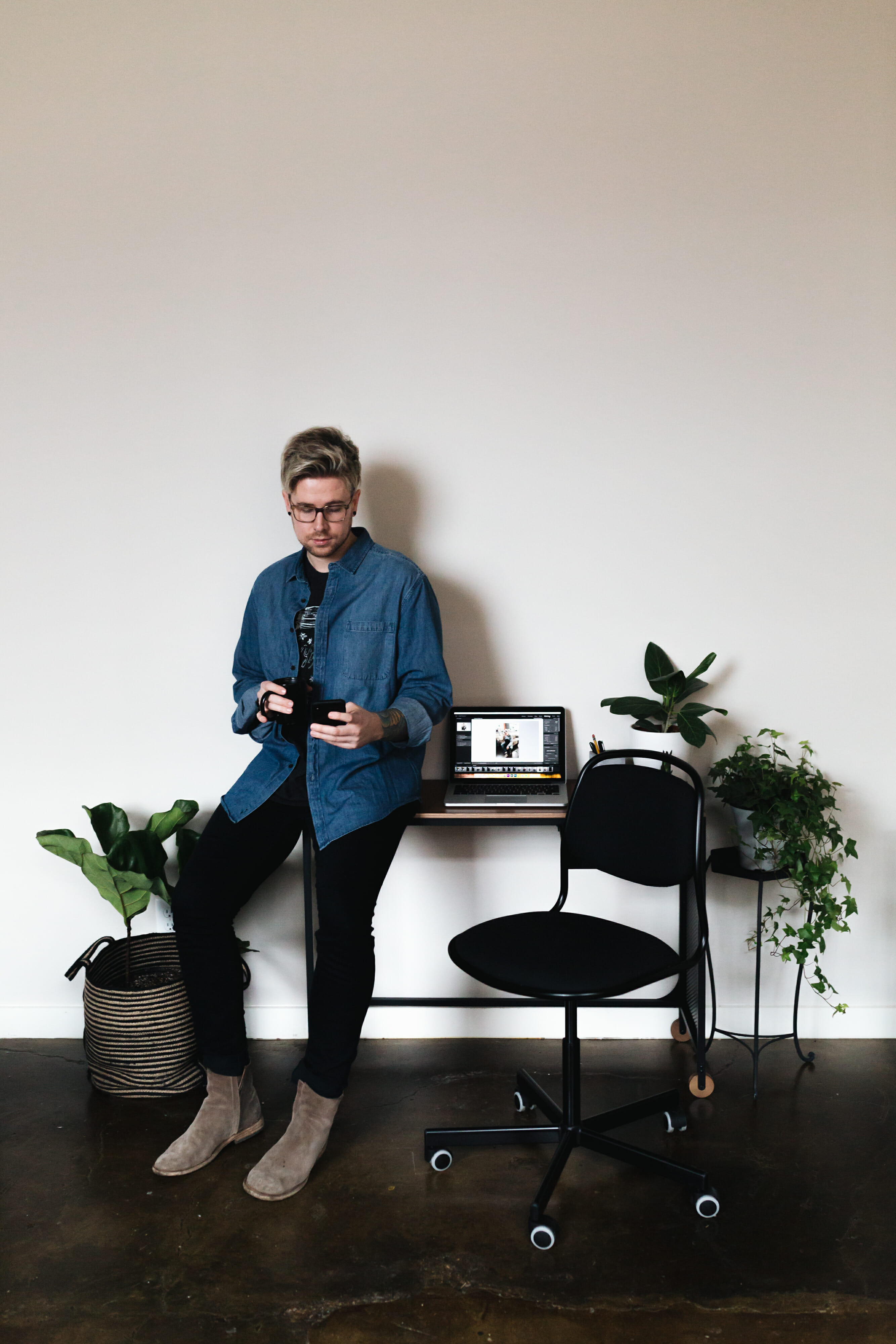 Saying that 2017 was a struggle would be the biggest understatement to ever leave my lips, but what doesn't kill us makes us stronger. Right? After the way 2018 is already shaping up I'd have to say, more than ever, that I'm now a firm believer in that phrase. I lost sight of a lot of things over the course of 2017 and in doing so let myself get off track. Not just in work, but in my personal life as well. I was trying to do it all and failing miserably at it all. Sound familiar? I'm sure it does. I think it's a trip that most self-employed folks fall into at one point or another as they feel their way through life. But if there's one thing I learned last year it's that I can't do it all, and that it's more than ok to ask for help.
Which is why I'm excited to be partnering with QuickBooks Self-Employed and Turbo Tax Self-Employed for a three part sponsored series on the struggles self-employed folks can face along the way. First up? My plans for 2018. I've never been one for resolutions, but I've always been one for setting goals for myself. Personally that goal was to get back into shape, complete my first Whole30, and stay committed to going to the gym every day. So far, so good in that area of life, and I feel AND look better than I have in years. I actually enjoy being in front of the camera again and didn't chicken out on going to Fashion Week because of my weight issues. Chalking all of that up as a major victory already in 2018.
Those healthy decisions have already made a positive impact on the professional side of things as well. Because like I said I'm actually enjoying being in photos again, and while I love a good food photo as much as anybody else – this blog is about me, and that was kind of lost in the madness last year. So besides being in my content more often I've also decided to learn to delegate tasks that I do not excel at. Up until now I've been terrified to ask for help. Why? Mostly because I'm afraid of admitting defeat and relinquishing control of something that I've built for myself from the ground up. But by being pig-headed like that, I've actually stood in my own way over the years.
Book-keeping? Taxes? Administrative duties? Not my strong suit. Photography? Writing? Content Creation? Yes, I excel at those. So I've finally decided to stop letting my pride stand in the way and begin to outsource things that are necessary for the business, but that I do not absolutely love doing. Why? Because that allows me the opportunity to fully focus all my attention and energy on what I do love and excel at. Meaning that I'll be focusing all my time on creating content and zero time putting off things that I hate doing.
At first it was a scary idea for me, but now I couldn't be happier about it. It allows me the freedom to grow my business in the smartest way possible. And with the seamless integration of QuickBooks Self-Employed with all my accounts it's been incredibly easy to hand off some of that work to someone else. Seriously feel 1,000 pounds lighter not having that only on my plate anymore. So now instead of tackling it all alone I have a partner in it.
I still handle marking all expenses as business or personal. Which is super easy to do thanks to the QuickBooks Self-Employed software. Literally as simple as swiping left or right. Yes, like on a dating app, but for your bank accounts. Genius, right? Then my business concierge handles tasks like scanning in receipts or following up invoices. It's so nice having someone to help with tasks like that. Being a one-man show isn't all it's cracked up to be. Because at the end of the day, business owners can't do it all. They literally don't have time to do it all, and that's ok. It's ok to ask for help. It's ok to hire someone to do something that you don't love.
So now it's your turn. I'm challenging each and every one of you reading this to look at yourself. Look at those things that you do but don't enjoy. Could you outsource it? Would it make your life more enjoyable? Then seriously consider doing it. Life's too short to be stuck doing things you don't love simply because you're too prideful. Trust me, I learned that the hard way. Now that you've taken time to think on that, tell me what your goals for your business in 2018? Let me know in the comments below! But before you go; if you're ready to try out QuickBooks Self-Employed for yourself then you're in luck. Because they're offering 50% off for your first 9 months when you sign up here.