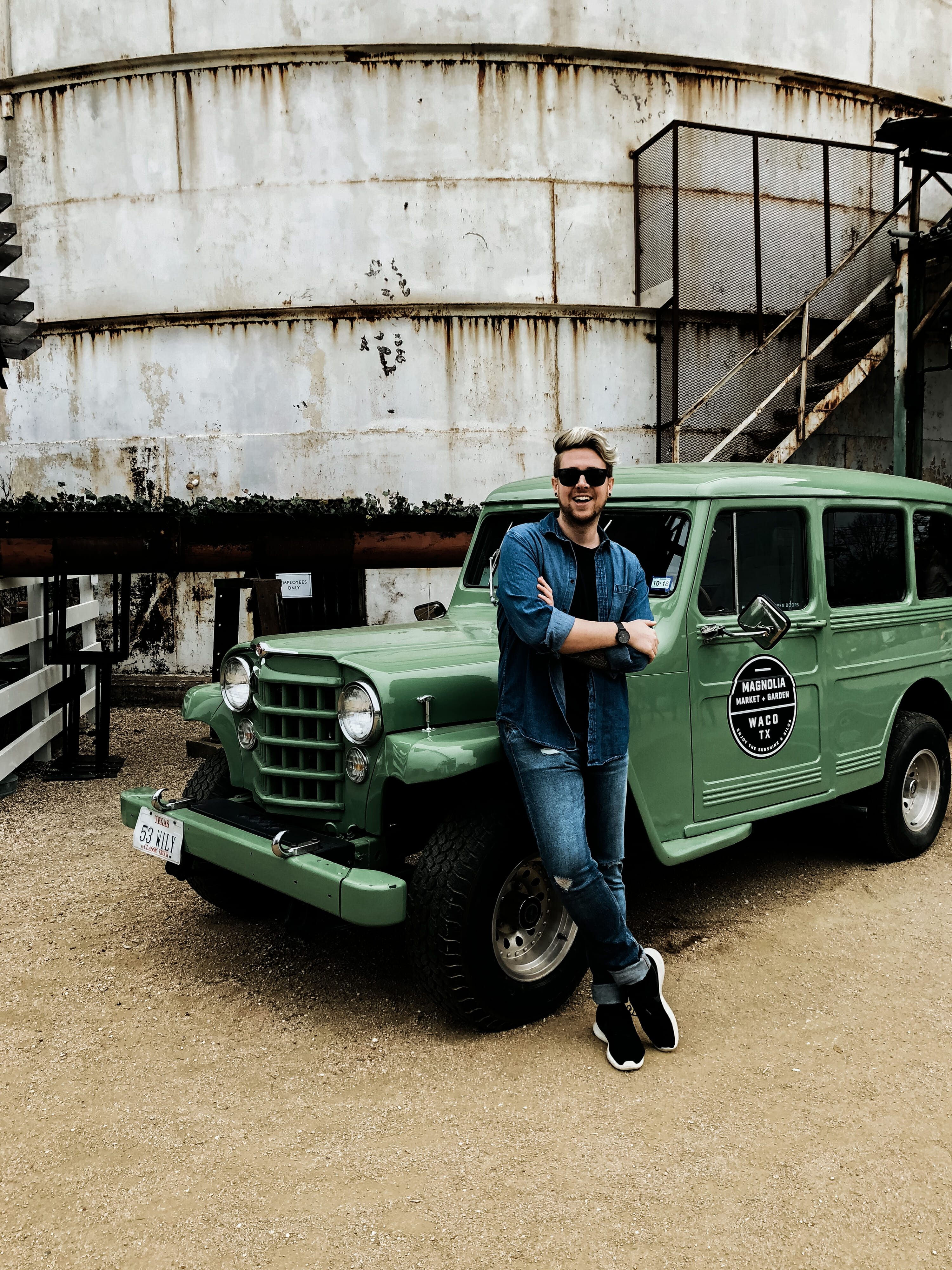 This crazy hobby turned job has taken me lots of amazing places filled with amazing memories and equally as amazing people. Last month's trip to Waco, Texas though will go down as one of the most unexpected YET exciting trips of my career, so far. Why? Because I got the chance to hang with Joanna Gaines (yes, that Joanna Gaines) along with the team from Magnolia and Darling Magazine. It was an amazing weekend full of great food, workshops, and plenty of two-stepping with my new found friends. Cause is it really a trip to Texas without dancing in a pole barn? No. No it isn't. What a whirlwind 48 Hours in Waco, but I'm not complaining.
But enough, for now, about that. Back to what I'm sure you're all way more interested in. Joanna, Magnolia Silos, and why I was there. Well, to celebrate the launch of the latest issues of Magnolia Journal and Darling Magazines they had influencers and media in from all over the country. We got the chance to explore Waco, be the first to dine at Magnolia Table, and attend workshops hosted by the two teams. In other words, it was an amazing weekend of community, collaboration, and camaraderie. Never in a million years did I think I'd be doing what I'm doing. Let alone being invited to Texas by one of my favorite HGTV hosts. But that's the best part about this job. Never knowing what the next day holds is both scary and incredibly exciting.
We flew in a day early to be able to explore more of Waco and try all the places we've seen on Fixer Upper over the years. I'm happy to report we weren't disappointed. From he food to the whiskey and everything in between Waco was a trip to remember. So if you find yourself down that way anytime soon here's how to spend 48 Hours in Waco!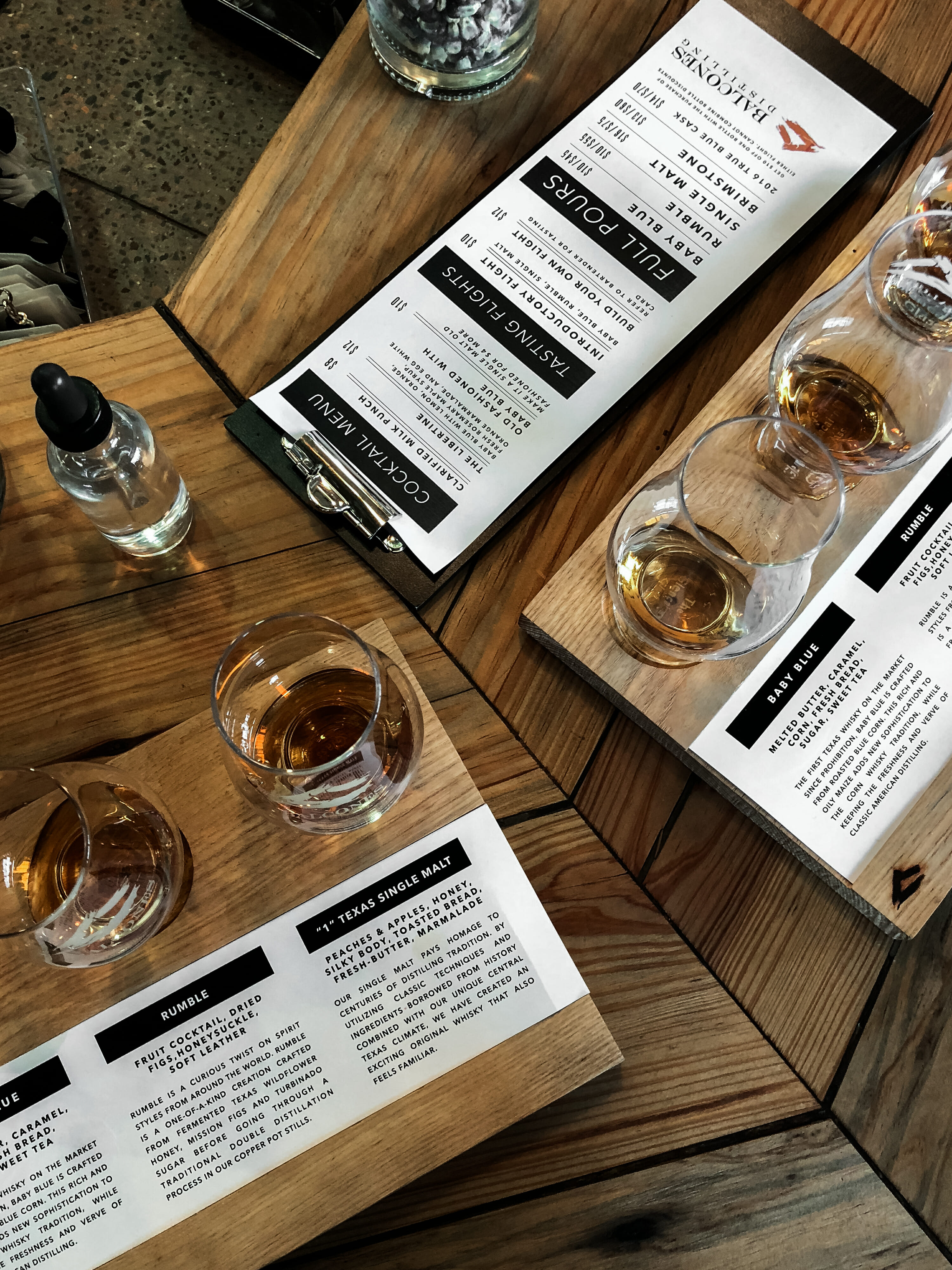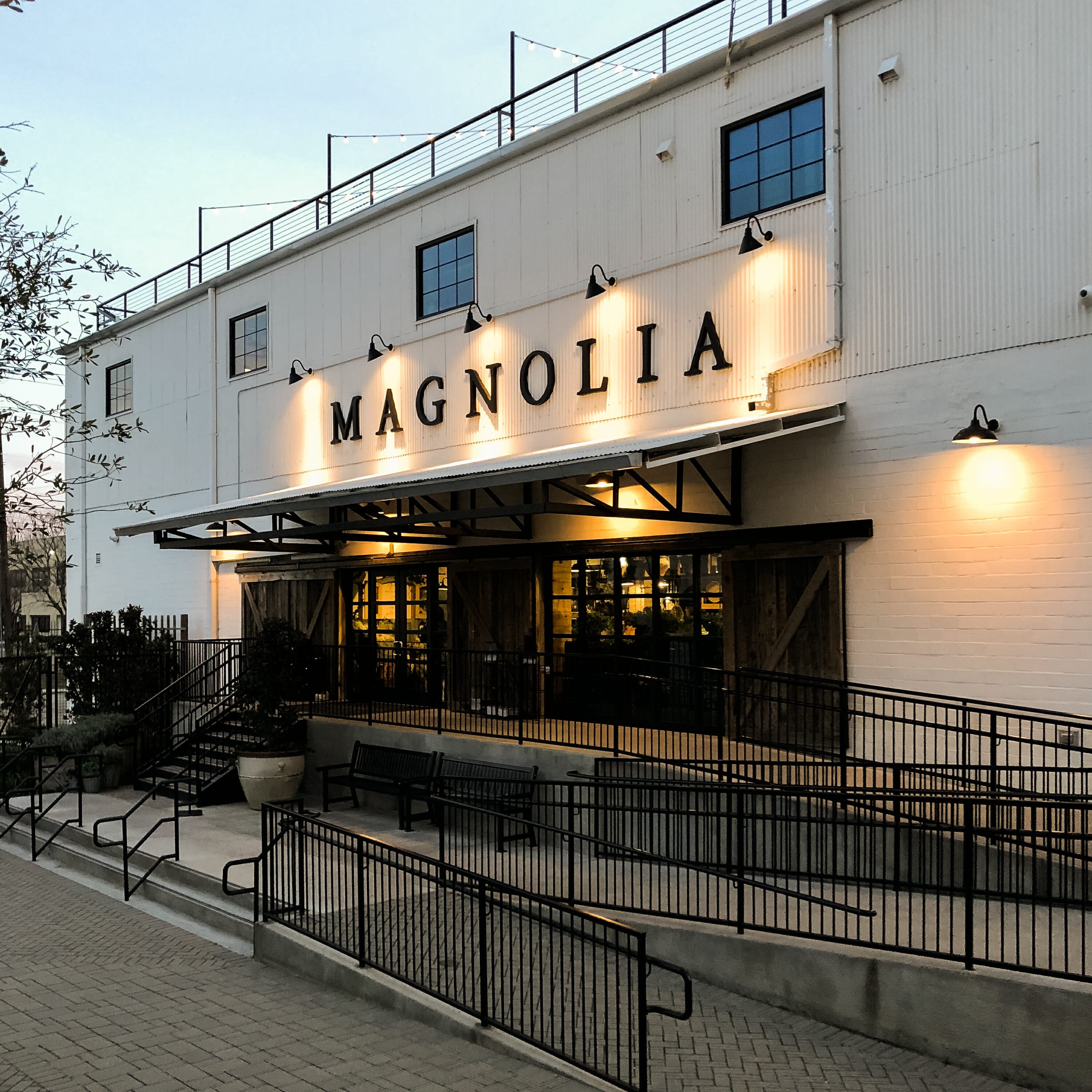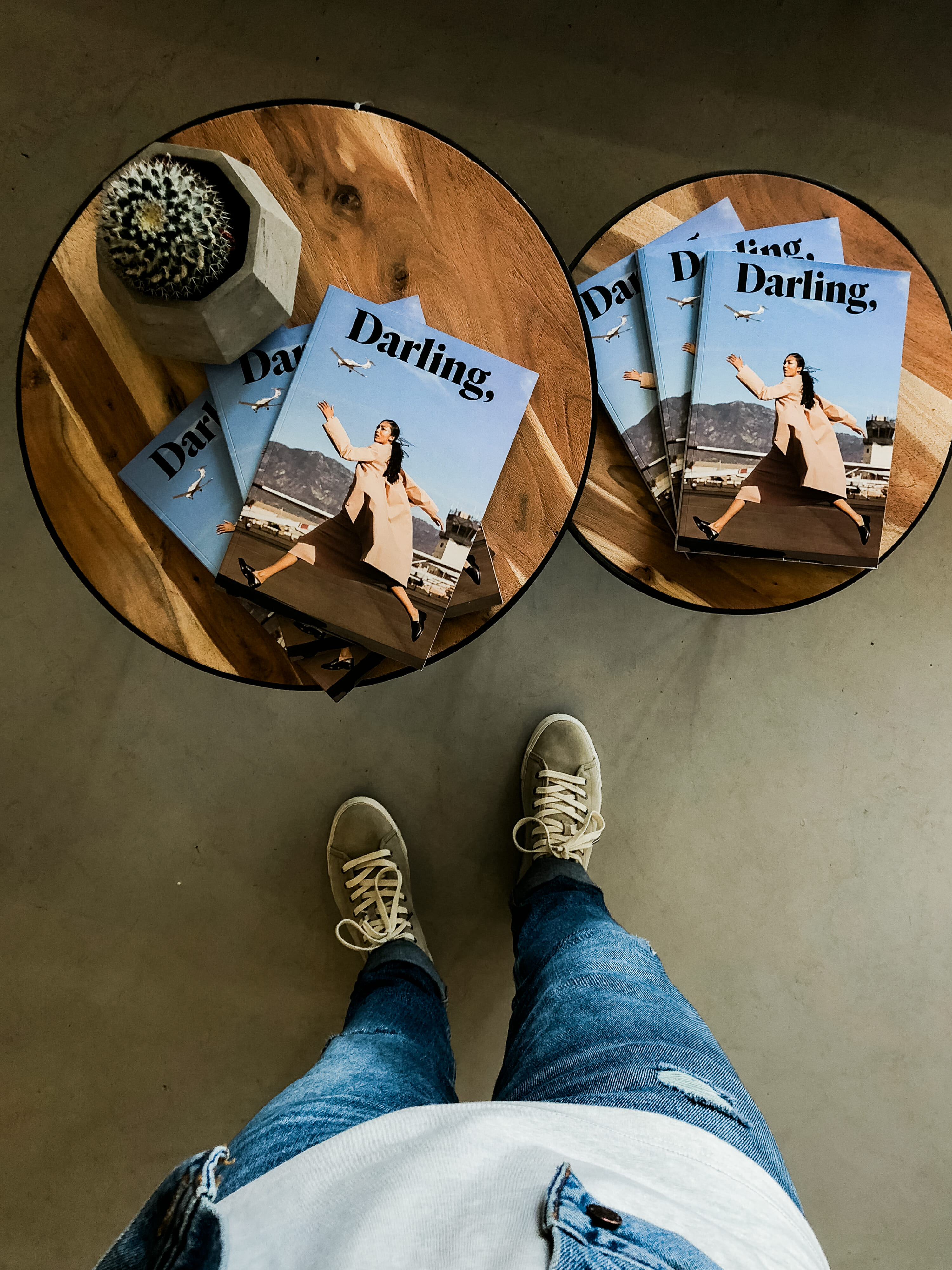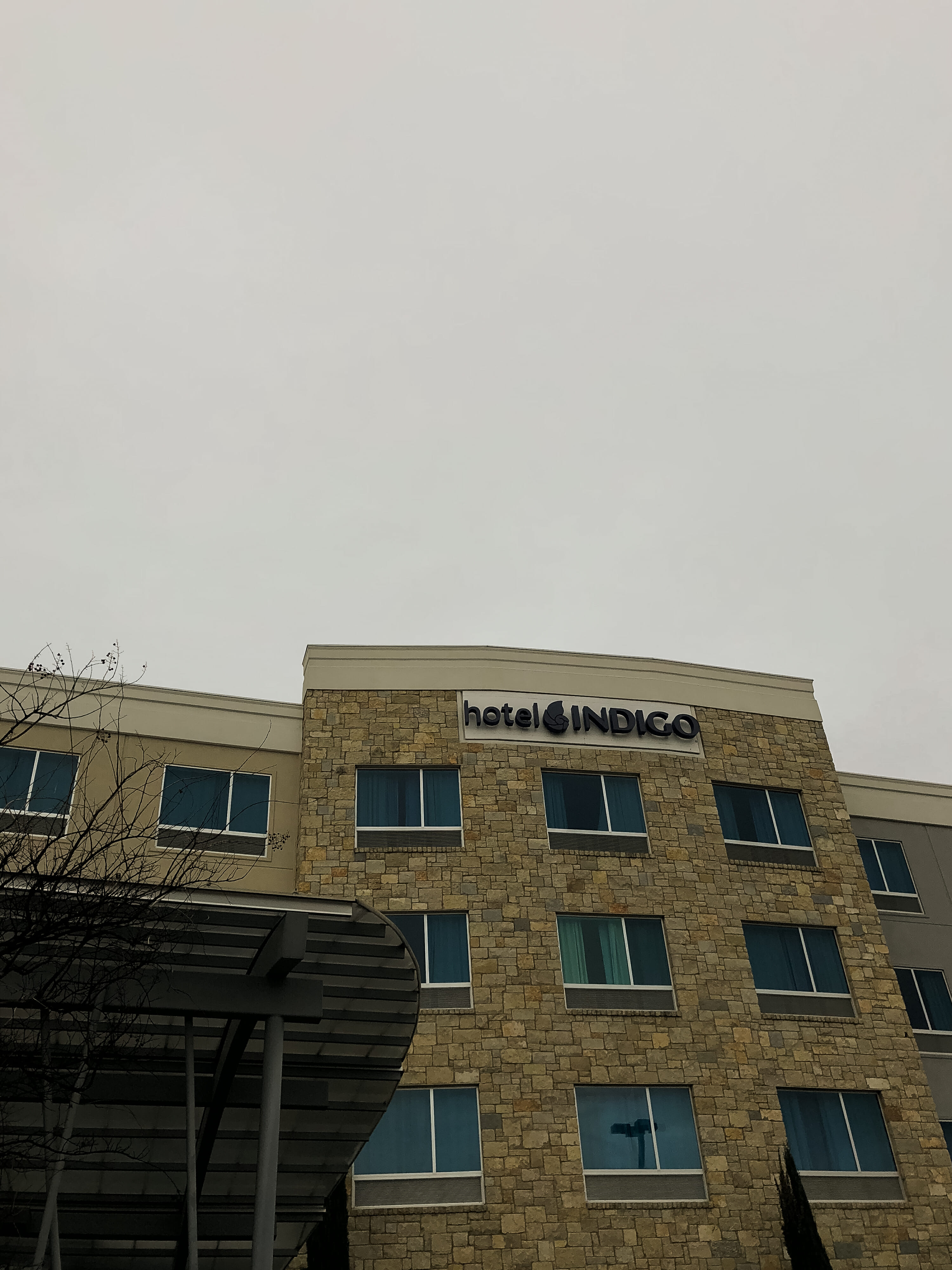 Where To Stay
Hotel Indigo: After last year's trips to Baltimore and Alexandria with the Hotel Indigo team they're my first choice for places to stay when I travel somewhere. This trip was no different. You'd be smart to do the same. Especially if you're in town to visit the Silos. Why? Because they're literally out the front door. Plus, each location is steeped in location heritage and charm. Meaning it's the perfect home base for exploring a new city.
Magnolia House: Looking for the true Chip and JoJo experience? Then look no further than this quaint bed and breakfast that they flipped and premiered on a Christmas special of Fixer Upper. Fair warning though, you'll need to rustle up the whole gang and then some. Because you have to rent the whole house, and it's not cheap. But then again, did you expect any different?
Where To Drink
Pinewood Coffee Bar: It's not secret that I love my coffee, and this place is no exception. Easily some of the best coffee I've ever had. So much so that I made at least 3 stops during our 48 Hours in Waco. Spend the extra $1 and get their house syrup in your drink. It's so damn good.
Dichotomy Coffee & Spirits: Now this place combines two of my favorite things into one concept: booze and coffee. What could go wrong? Absolutely nothing or everything at once, but with a boozy coffee in your belly who's gonna complain? Not me.
Where To Eat
Milo Biscuit Company: Go with friends. Order a few of everything. Belly up to a nearby picnic table and enjoy. You'll thank me later when you're enjoying their breakfast burrito.
Magnolia Table: Sadly, I didn't get try their food while I was in town because the kitchen wasn't quite ready to serve food, but the space was gorgeous enough that I didn't mind. So until I make it back I'll need all of you to enjoy it for me, and then send me photos of the food.
Brazos Bar & Bistro: You can never go wrong with restaurants inside of Hotel Indigo properties, and this guy is no exception. As soon as we made it to the hotel on our first night we made our way to the bar, ordered a bottle of red wine, and dove into the menu.
Silos Baking Co.: Now you'll stand in line for at least an hour or two to get a cookie and a cupcake, but let me tell you, they're worth it. Insider tip: there is a delivery service, Sic'Em Delivery, that will do the hard part of waiting in line for you. So order up, then sit back and wait for your cupcakes to be delivered to you. It's a win, win.

What To Do
Magnolia Market at The Silos: This one kind of goes without saying, right? But of course I had to include it in the round up. You could easily spend hours here. Trust me when I say that's not an exaggeration. The Market itself is massive and full of amazing finds for your home, and the grounds are full of food trucks and places to just hang with friends and family.
Balcones Distilling: This one came highly recommended by a member of the PR team at Magnolia, and I know why. Gorgeous location, amazing tasting whiskey, and the perfect place to spend a few hours with good friends.