Disclosure: This post is sponsored by KEH and contains affiliate links, but as always, all thoughts and opinions are my own.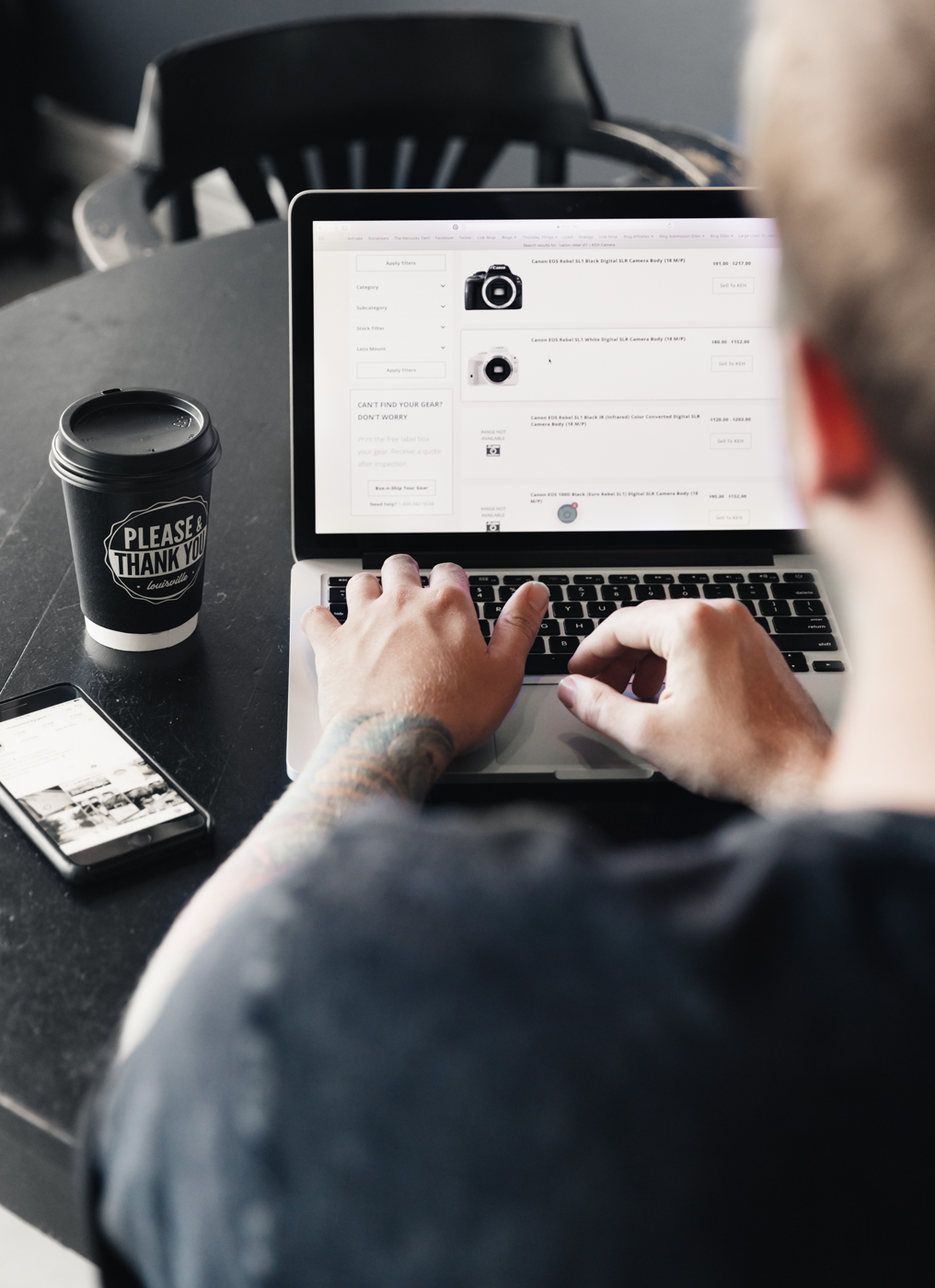 Well, my first ever DSLR served me VERY well for several years. In fact, it would've kept serving me for many to come, but there comes a time in everyone's career when it's time for an upgrade. Which is why I'm very excited to team up with KEH Camera today to walk through their trade-in process. They make the process of trading in and upgrading your photography gear SO simple and easy.
The whole process takes no more than 5 minutes to complete, and by the end of it you have a shipping label to send your old gear in with. They literally couldn't make the process any more simple. Ready to take your photos to the next level? Then let's jump in! Head to KEH.com. Navigate to the "Sell Gear" tab. Enter the name or Model # of your old gear. Click "Sell to KEH". Enter in your info. Print off your packing and shipping labels. Then the sell process is complete!
Once all of that's done you can either schedule a Fedex pickup or drop it off at your nearest Fedex shipping location. Now you wait. You'll receive an email from the KEH team once they receive your gear. Then another one with the trade in amount they're able to offer you. Then you're able to use that credit towards the purchase of upgraded gear. Whether that be a new camera or lens.
Ready to try out KEH's sell process for yourself? Then you're in luck! Because KEH is offering an additional 5% bonus if you choose KEH Cash/Gift Card as your payment method. They've also been generous enough to offer 7% off orders of KEH's used products until the end of July with code "LUCKY7". Now get to shopping!