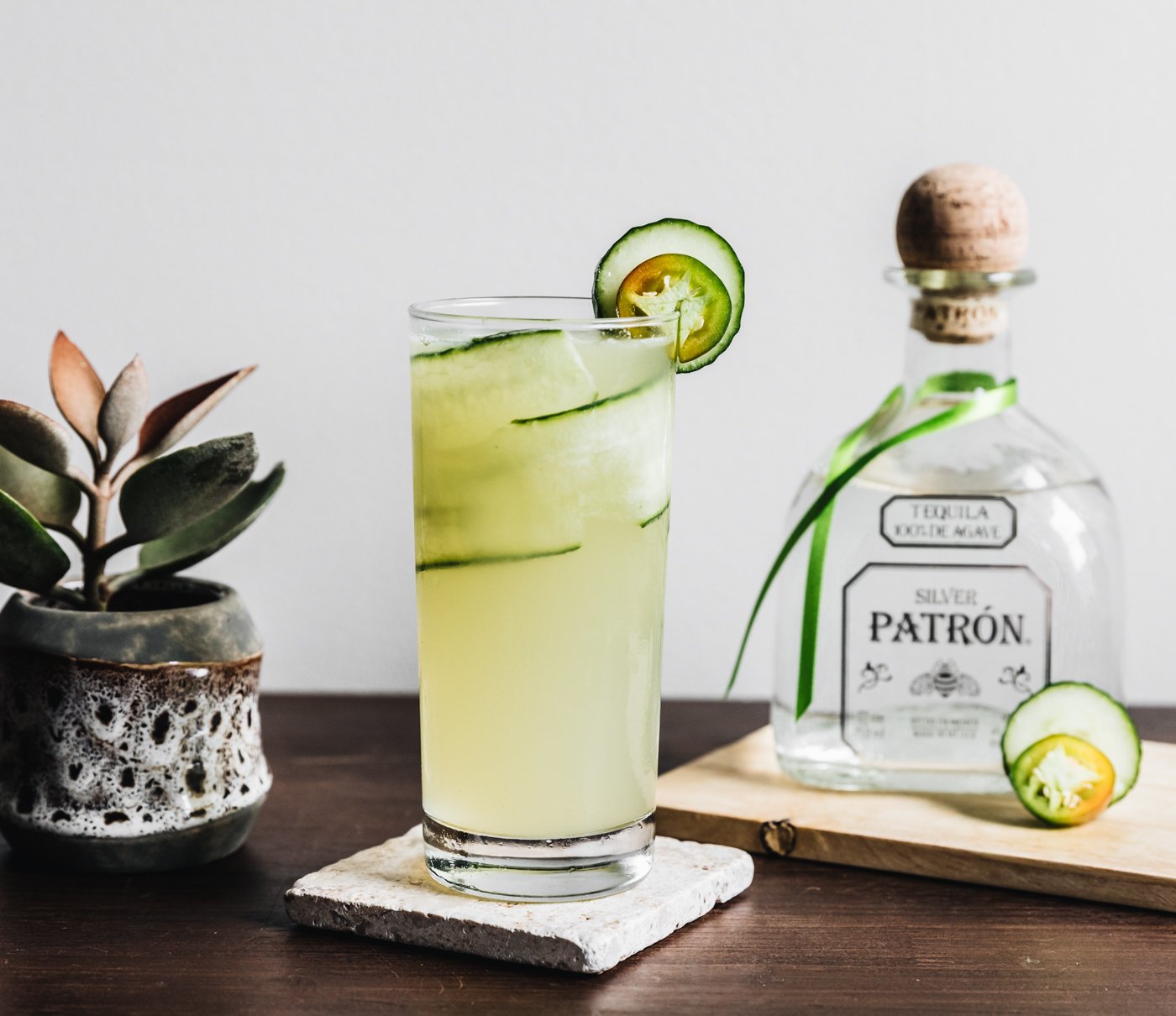 Howdy all! Is it just me or is Summer seriously flying by? It feels just like yesterday that I was in Nashville, and here we are halfway through July. I guess it's true what they say, time does fly when you're having fun. Anyways, if y'all remember (and follow along on Instagram) I was in Nashville with Patrón to kick off their #PatronTheSummer tour last month. And today I'm sharing a delicious spicy tequila cocktail created by a Nashville legend perfect for celebrating those dog days of Summer. Because there's no better way to cool off than with an ice-cold cocktail or two. Which is why I'm excited to have partnered with Patrón for today's post. So without further adieu, let's dive head first into a new favorite riff on a classic.
The Tan Fresco Tan Verde brings the heat while also managing to be perfectly refreshing. Meaning it's the perfect drink for just about every occasion. Hence why it's been on repeat at my house over the last few weeks, especially for those days spent by the pool. Now for the coolest part of this whole story! Over the last year 3 years Patrón has gathered flavor trends from millions of cocktail lovers across the globe. This summer they're touring the country while sharing over 30 reimagined cocktails featuring everyone's favorite tequila, Patrón.
I was lucky enough to get to sample several of the cocktails during the preview event down in Nashville, and let me tell y'all – amazing. All of them. From twists on margaritas to a delicious take on a Paloma they've got something for everyone. So now's your chance to get it on the fun! Head to PatronTheSummer.com to check out more recipes AND while you're at it find the nearest Patrón the Summer Tour experience to you. Promise it'll be one of the best times you have this summer! Because what's not to love about craft cocktails paired with gorgeous, sunny weather? Now if you don't mind, I'm gonna go make myself another one and head to the pool to soak up that sun! So I'll see y'all on the flip side.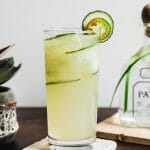 Tan Fresco Tan Verde
---
1.5 oz

Patrón Silver

1 oz

Cucumber Juice
.75 oz Fresh lime juice
.75 oz Pineapple gum syrup
.25 oz Fino Sherry

2

dashes Ancho Verde
+ Top with soda
---
Instructions
Shake all ingredients except for soda and fine strain into a highball glass.
Top with soda and garnish with a cucumber ribbon and sliced pepper.
Notes
The perfect way to enjoy Patrón is responsibly.