This shop has been compensated by Collective Bias, Inc. and its advertiser, but as always, all opinions are mine alone. #ScrubMyWay #TeamSponge #CollectiveBias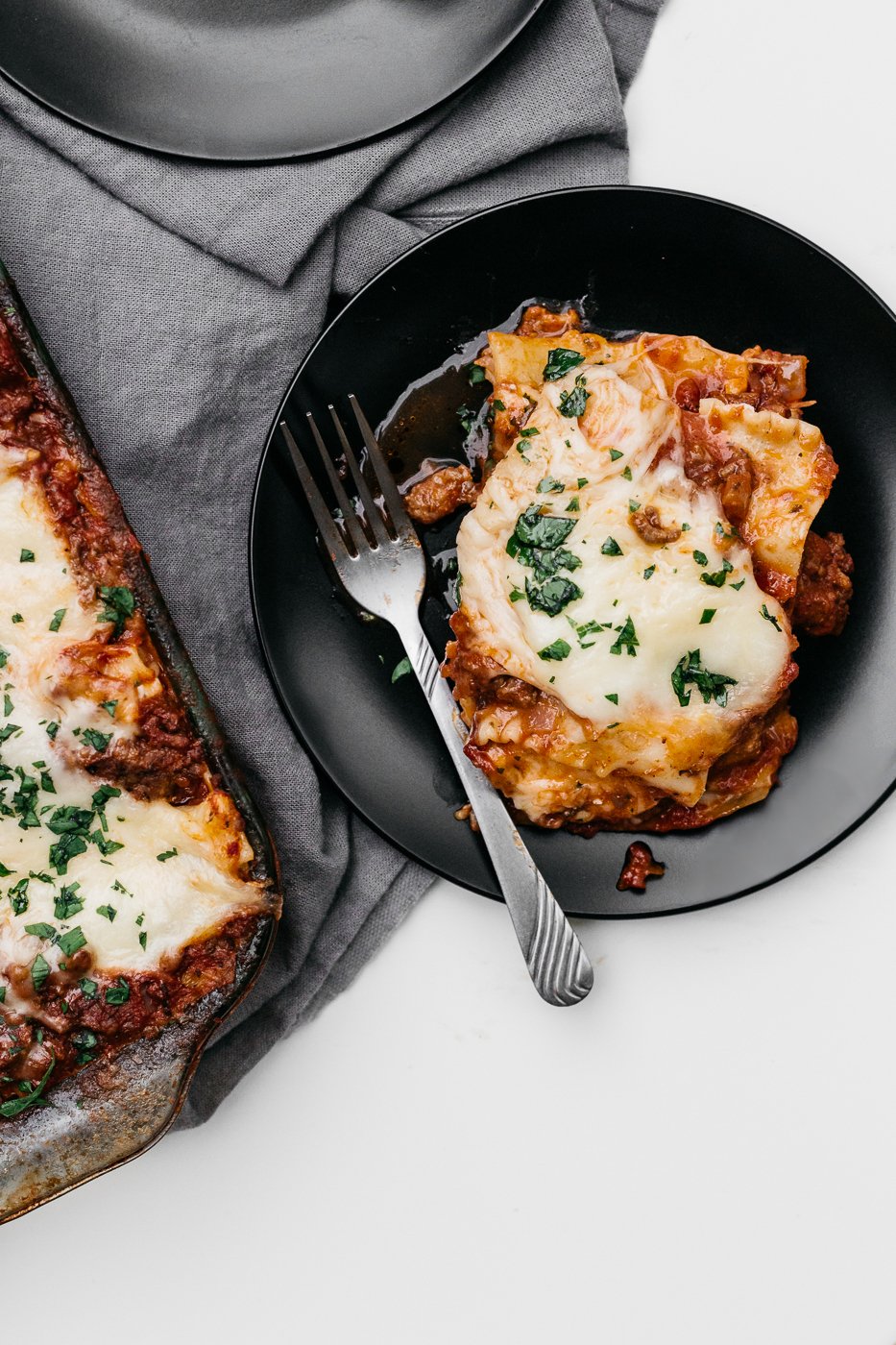 Since the dawn of time a fight has raged on. A silent war between two vastly different factions who reside on this funny little planet called Earth. The battleground? The kitchen!
There are two types of people when it comes to cleaning up after the havoc of a home cooked meal. Those who prefer the classic resilience of a dishcloth, and those who prefer the versatility and general ease of the sponge. Like myself.
To represent for my team I'm sharing with you lovely folks how to concoct one of my favorite recipes. My Ooey Gooey Four Cheese Lasagna. Because few things are as guaranteed to please even the most finicky of palates quite like a delicious, homemade lasagna. And with this recipe you definitely can't go wrong.
While this insanely tasty dish is definitely one of the most popular among my family and friends. it also happens to be one of the most (let's face it, THE most) kitchen destroying recipes that I make. And while that may be true, I never worry too much because I know I have Scotch-Brite® Scrub Sponges to help me break through that grit and grime. After all is said and done. Time after time.
But no matter what team you're on. There's good news for you. Because Scotch-Brite has you covered with top-notch sponges AND dish cloths. So, while that silent war may rage on, as long as you're using Scotch-Brite you'll be a winner in the end! Especially seeing as how Walmart is the perfect one-stop shop. Where you can not only grab your ingredients for this lasagna but also pick up new sponges to make clean up a breeze.
I happen to err on the side of 'team sponge'. Why? Because they make tackling burnt on messes a breeze. If you're looking to conquer those baked on, formidable messes Scotch-Brite Heavy Duty Scrub Sponges are what you're after. Believe me when I say that this green wonder sponge is able to resolve the most challenging of messes and do it 50 percent faster than other competitors. You can even take it beyond your kitchen and put it to work in the bathroom and even your garage. Shoot for the moon with this sponge and it will clean that very moon when you land.
When you don't need the wallop that the Scotch-Brite Heavy Duty Scrub Sponge packs (green sponges), you can always count on the Scotch-Brite Non-Scratch Scrub Sponge (blue sponges) to be there for your day-to-day cleaning needs. Whether you need to get those non-stick pots and pans clean or just tidy up around the kitchen, these sponges will provide maximum cleaning power, without any of the harshness or scratching.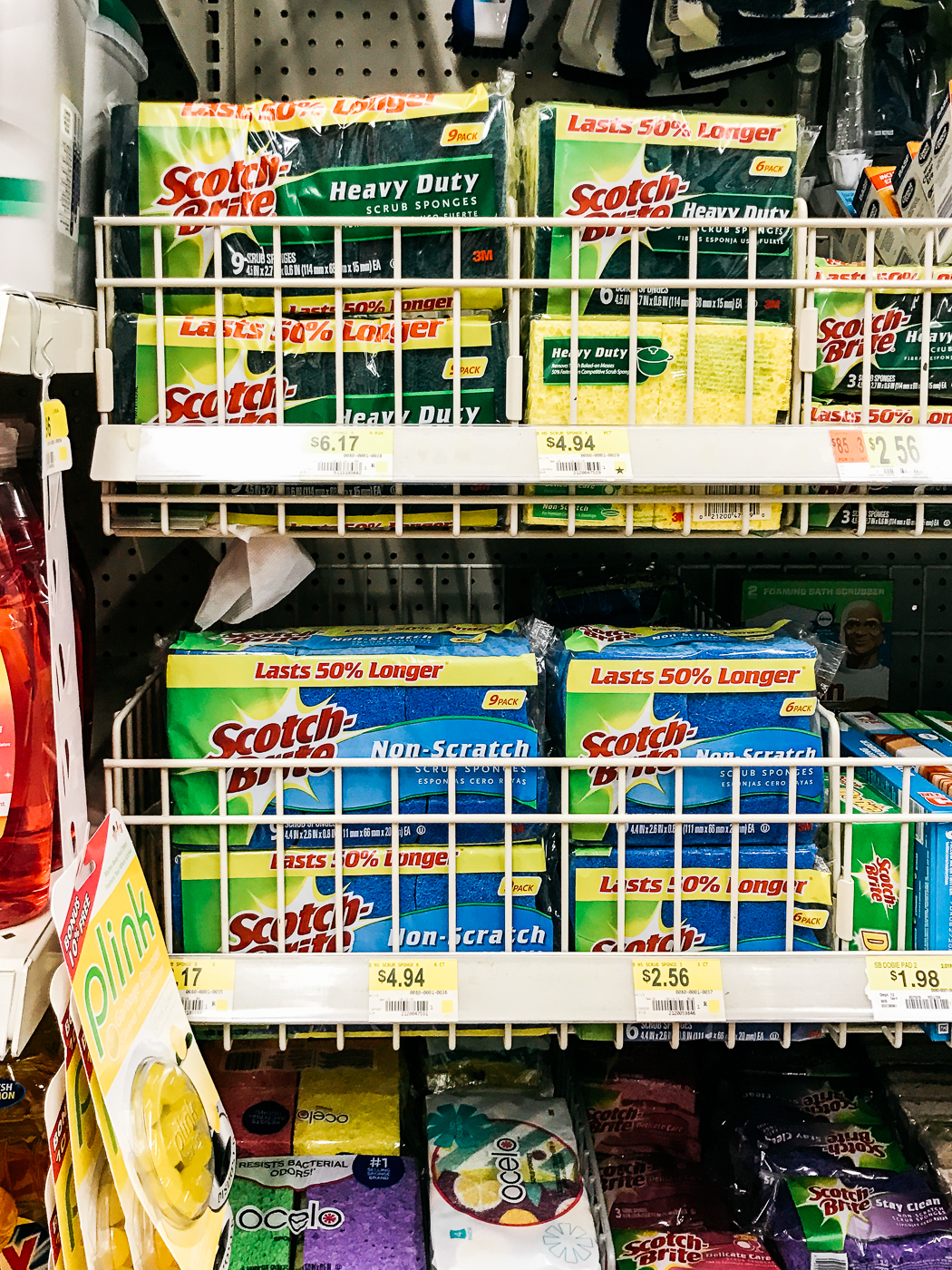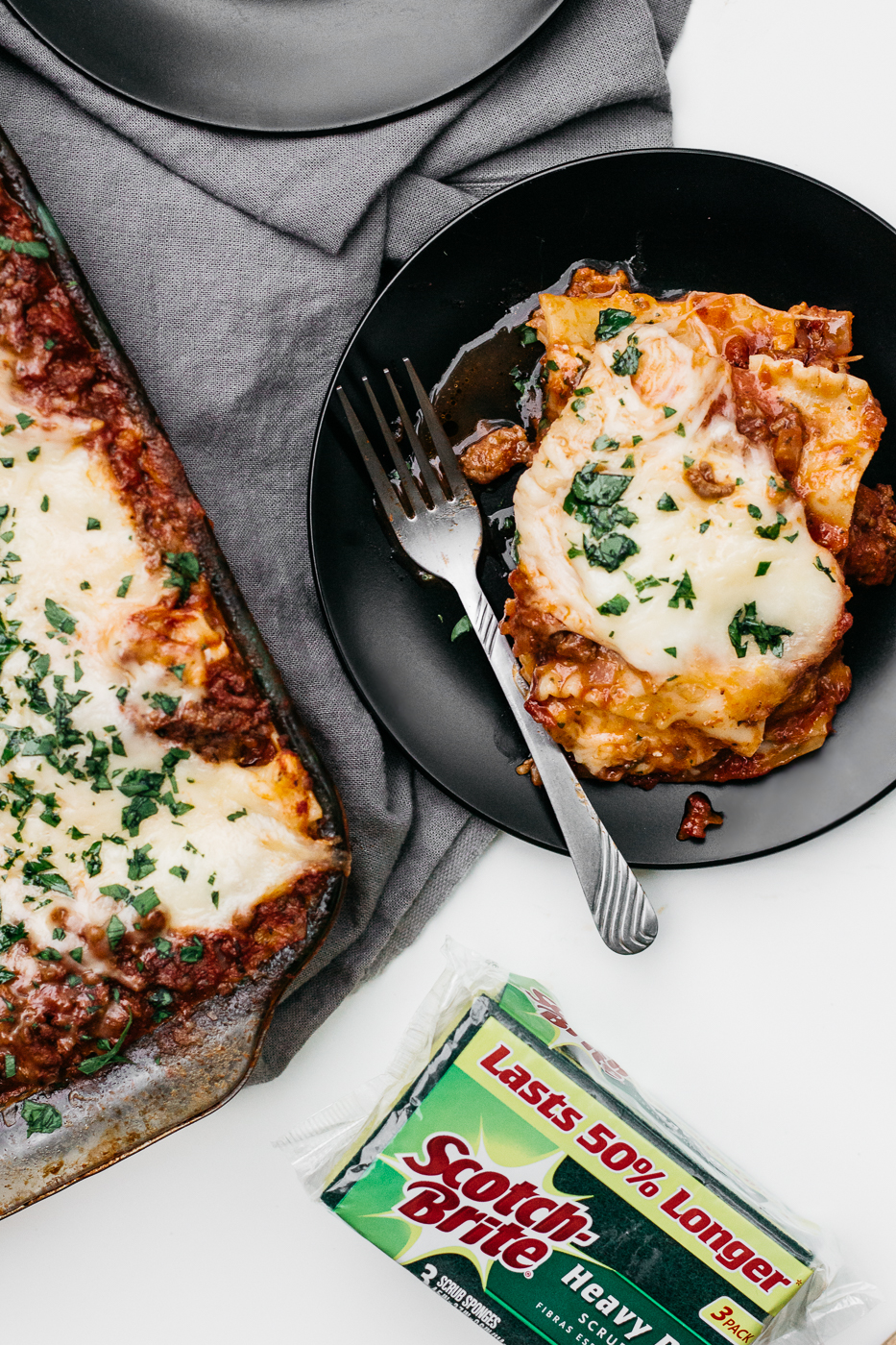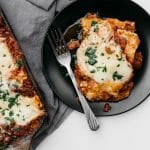 Four Cheese Lasagna
---
Sauce
Olive oil

1/2

lb. lean ground beef

1/2

mild Italian sausage

2

medium bell peppers, diced

1

large red onion, diced

4

gloves garlic, diced

28 oz

. of tomato sauce

28 oz

. of crushed tomatoes

1 tbsp

. Italian seasoning

2 tbsp

. flat lead parsley, diced

1/2 tsp

. garlic powder

1 tsp

. salt

1/4 cup

sugar
Lasagna
10

lasagna noodles

8 oz

. Ricotta cheese

24 oz

. Mozzarella cheese, sliced

8 oz

. Parmesan, grated

8 oz

. Asiago, grated
---
Instructions
Preheat oven to 375 degrees.
While oven is preheating bring pot of salted water to boil.
Brown beef and pork in large skillet with olive oil.
Once browned on all sides, remove from pan and allow to drain.
Add onions, peppers, and garlic to pan, season with salt and pepper, and cook 4-5 minutes until softened.
Add meats back to pan and stir to combine, reduce heat to low.
Once water is boiling cook lasagna noodles for 4 minutes, drain in colander, and rinse with cold water. Remove from colander and place on baking sheet, coating with olive oil to keep from sticking.
In pot where you cooked lasagna noodles add tomato sauce, crushed tomatoes, seasonings, and meat and vegetable mixture. Bring to boil. Cover and allow to simmer for 15 minutes.
Begin to assemble the lasagna by coating bottom of baking dish with sauce, add a layer of noodles, cover with sauce, a layer of cheese, and repeat until dish is filled.
Top with remaining Asiago and Parmesan cheeses.
Cover with foil, insert toothpicks into dish to keep cheese from sticking to foil, and bake covered for 45 minutes.
Remove foil and place under broiler on high for 5 minutes or until cheese begins to bubble.
Allow to cool before serving!
Now it's your turn! Your turn to try this recipe out for yourself (if you do, share it on Instagram with me by tagging it with #TKGkitchen). And also your turn to pick up some Scotch-Brite sponges at your local Walmart with this Ibotta offer. While you're at it pick your team and enter the Scrubstakes for a chance at a $20,000 kitchen makeover! Because who doesn't need a brand spanking new kitchen to keep clean?!