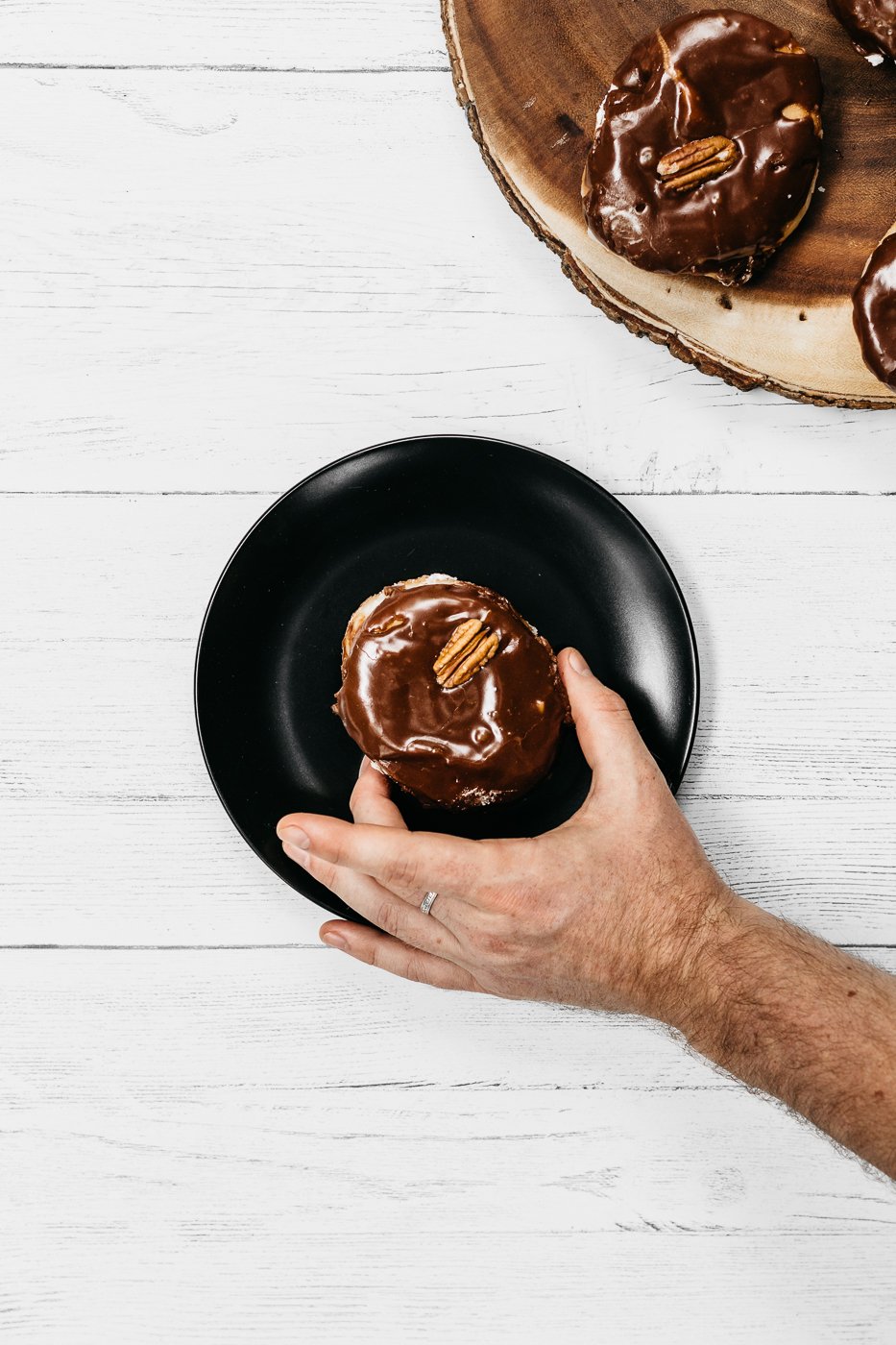 It's officially the best week of the year for Louisville residents – Derby week. From the parties, to the food, long days spent at the track, and literally every single thing in between this week is a blast. An exhaustive blast, that's definitely a marathon vs. a sprint, but a blast none-the-less.
Which is why I've teamed up with Thorntons (one of the top independently owned convenience store chains in the nation) to share a few Kentucky Derby Survival Tips. In an effort to help set all of y'all up for success for the week ahead. Alongside their trio of bourbon-themed limited editions offerings they've got everything you need to throw the perfect Derby party. Including, but not limited to, crushed iced to make yourself a batch or two of mint juleps. Because who doesn't love a one-stop shop?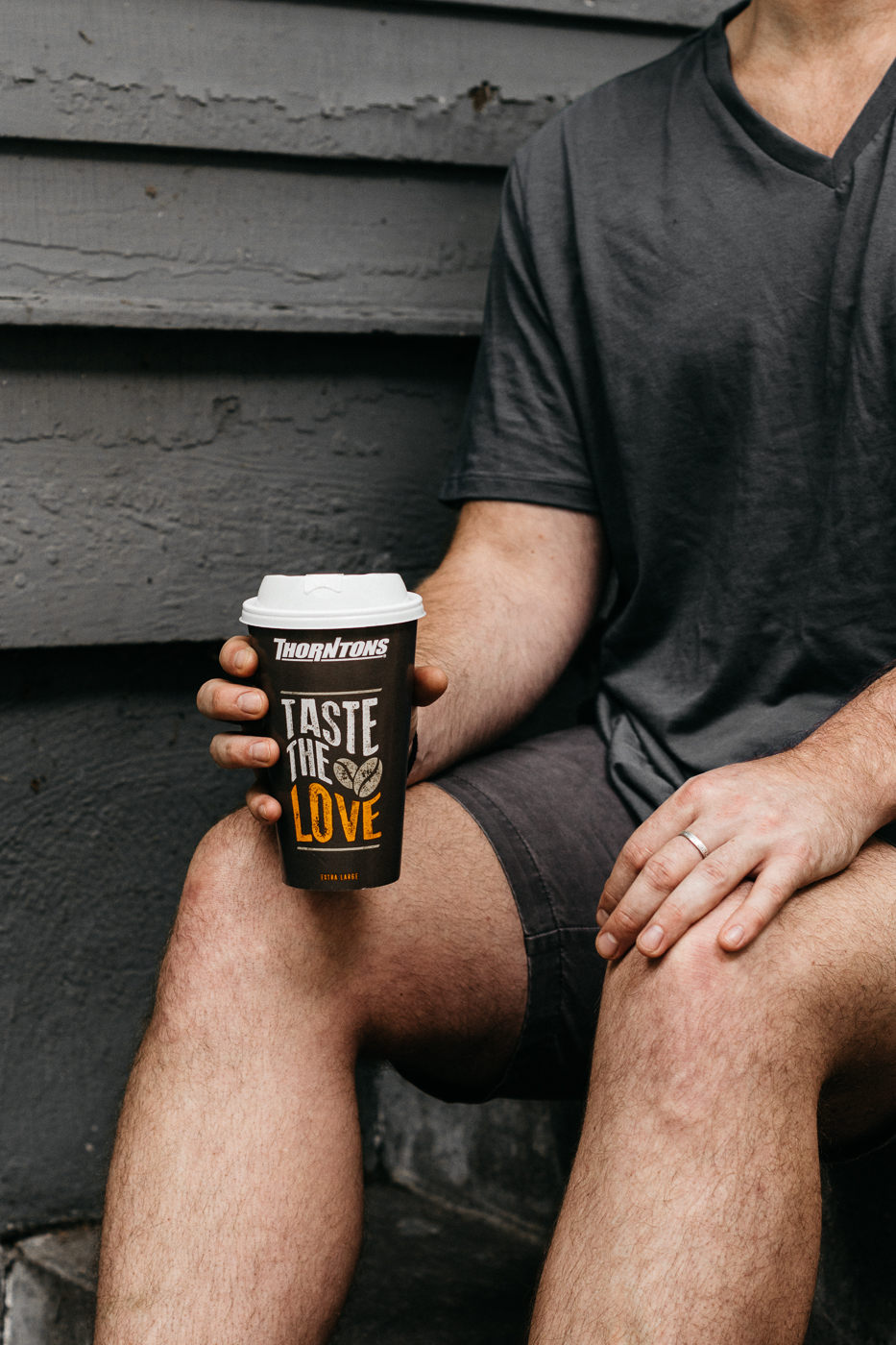 Fuel Up
As I said before, Derby week really is a marathon not a sprint. I always swear by the magical powers of coffee, but even more so this time of year. And with Thornton's Bourbon Vanilla Latte you can enjoy the taste that permeates through this week, even when on the go. But of course, don't forget to stay hydrated as well. Because long days at the track are always followed by an even longer night of party hopping.
Plan Ahead
Stock up on all your Derby party essentials before your guests begin to arrive, and always, always, always pick up a few more of each thing on your list than you think you'll need. Guests need to stick around a little longer once the bourbon starts flowing, and good times are being had by all.
Get Food
As much as I love to cook and wow my guests with original recipes there's just not enough time in the day to do it all. Which is why when I'm picking up crushed iced for my Mint Juleps at Thorntons I also load up on their ready to go food – all made by a real cook in about 3 minutes. From the Bourbon Ball Donut to the Johnsonville BBQ Bourbon Sausage they've literally got something for everyone. And what better way to celebrate the "Fastest Two Minutes in Sports" than with bourbon inspired treats?!
As if this deal wasn't sweet enough already Thorntons teamed up with local Chef, Matt Jamie from Bourbon Barrel Foods, to bring bourbon to the forefront of Derby parties this year. Having people over to "pre-game" before heading to the track? Then you're in luck because now you can pre-order the Bourbon Ball Donuts by the dozen by visiting your local Thorntons. Trust me when I say that your guests will love you, I know that my boyfriend did when I surprised him with these over the weekend.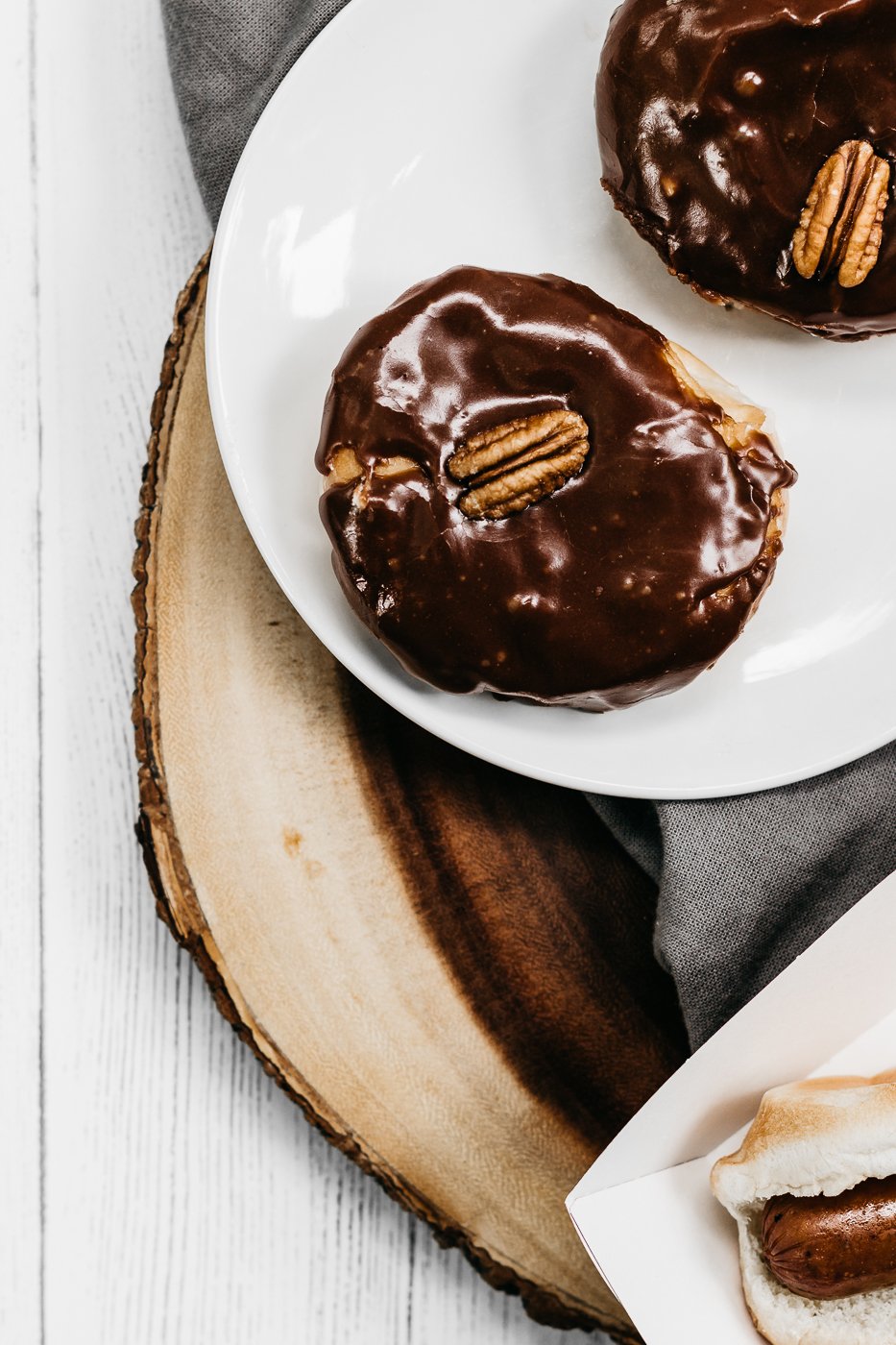 Take a Break
I learned one thing last year from trying to do it all, and that's to take a break between festivities. If you've got a busy schedule after the races, as I'm sure most of you do, leave the track an hour or two early. You'll avoid the heinous amount of traffic. And you'll get a chance to eat some much needed food and take a load off. Because even as a guy, my feet were killing me by the end of day one last year.
Relax and Enjoy
Last but not least, don't forget to enjoy it! Because this time of year only comes around once a year. And most of us begin the countdown for next year while we're still nursing our wounds from the current year. At the end of the weekend you're going to be tired and ready to not leave your house for a few days, but we all know that we wouldn't trade these few days for anything.