I'm sharing #NESCAFE in my life as part of a NESCAFE sponsored series for Socialstars™.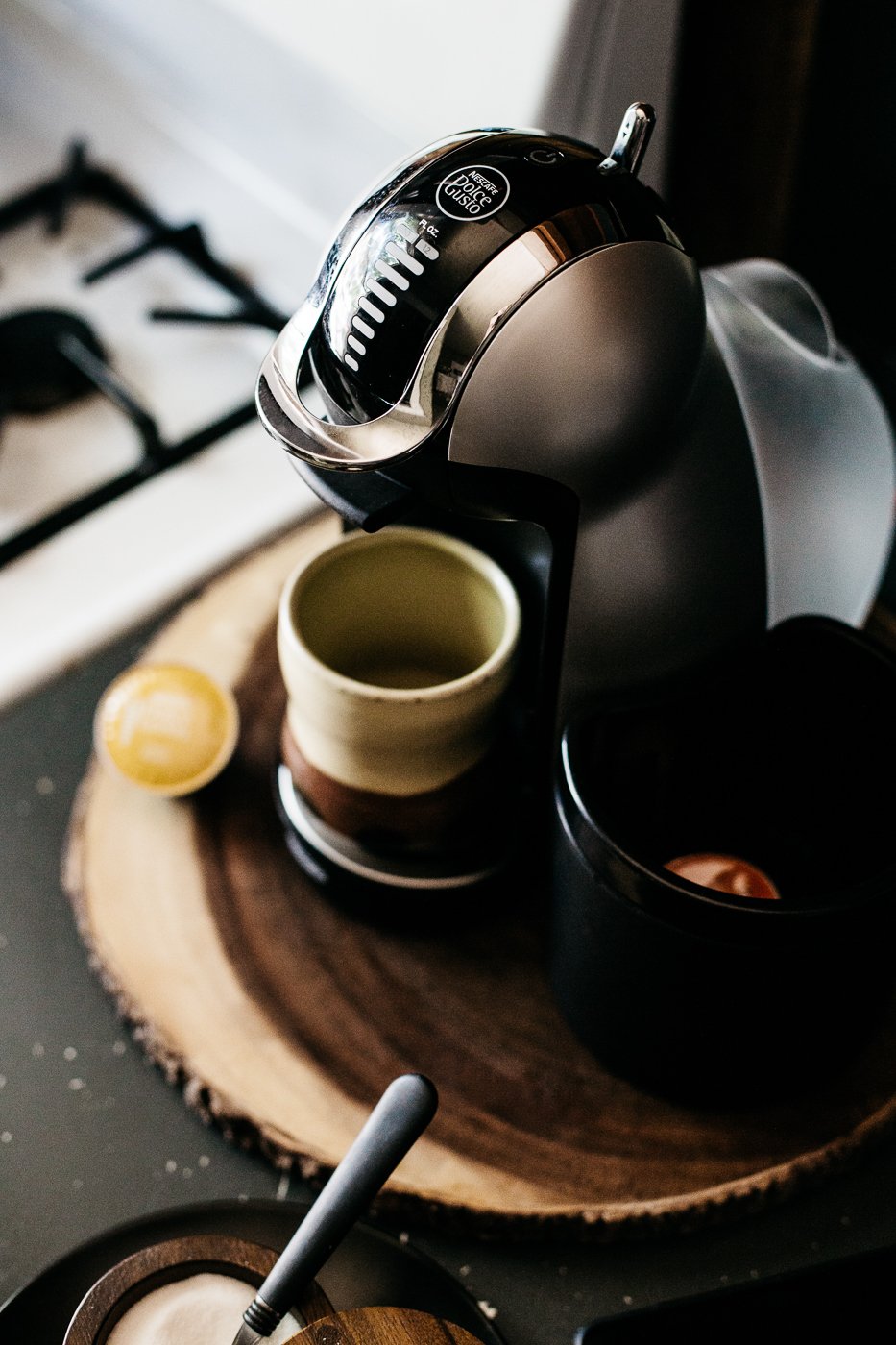 I'm not a morning person. There I said it. I loathe getting up early. I'm guilty of hitting snooze one too many times. And I have the hardest time making myself get into bed at a decent hour. I much prefer staying up late, sleeping in, and then pressing repeat the next day. But over the last couple of years of being my own boss I've worked my hardest to wake up earlier than my norm. Not quite the 6 or 7 a.m. wakeup times that I wish I could manage but more like 9 or 10 a.m.
The biggest help for me in that area? Quick and easy morning routines. First and foremost, food and coffee upon waking up. And my new NESCAFÉ® Dolce Gusto® has made my mornings 100x easier because I know a hot, delicious cup of coffee is just the press of a button away. Gone are the mornings of groggily filling up a coffee pot and making too much coffee. Because now I'm able to make just the right size, from a short cup to a full 12 ounce pour. My first cup of the day is usually the full 12 ounces while subsequent cups are between the 6-8 ounce mark. Seeing as I'm the worst at never finishing up my third or fourth cup of the day. Not because I don't set out to do so, but because I end up going about my day and completely forgetting about it. Three cheers for not wasting any more coffee!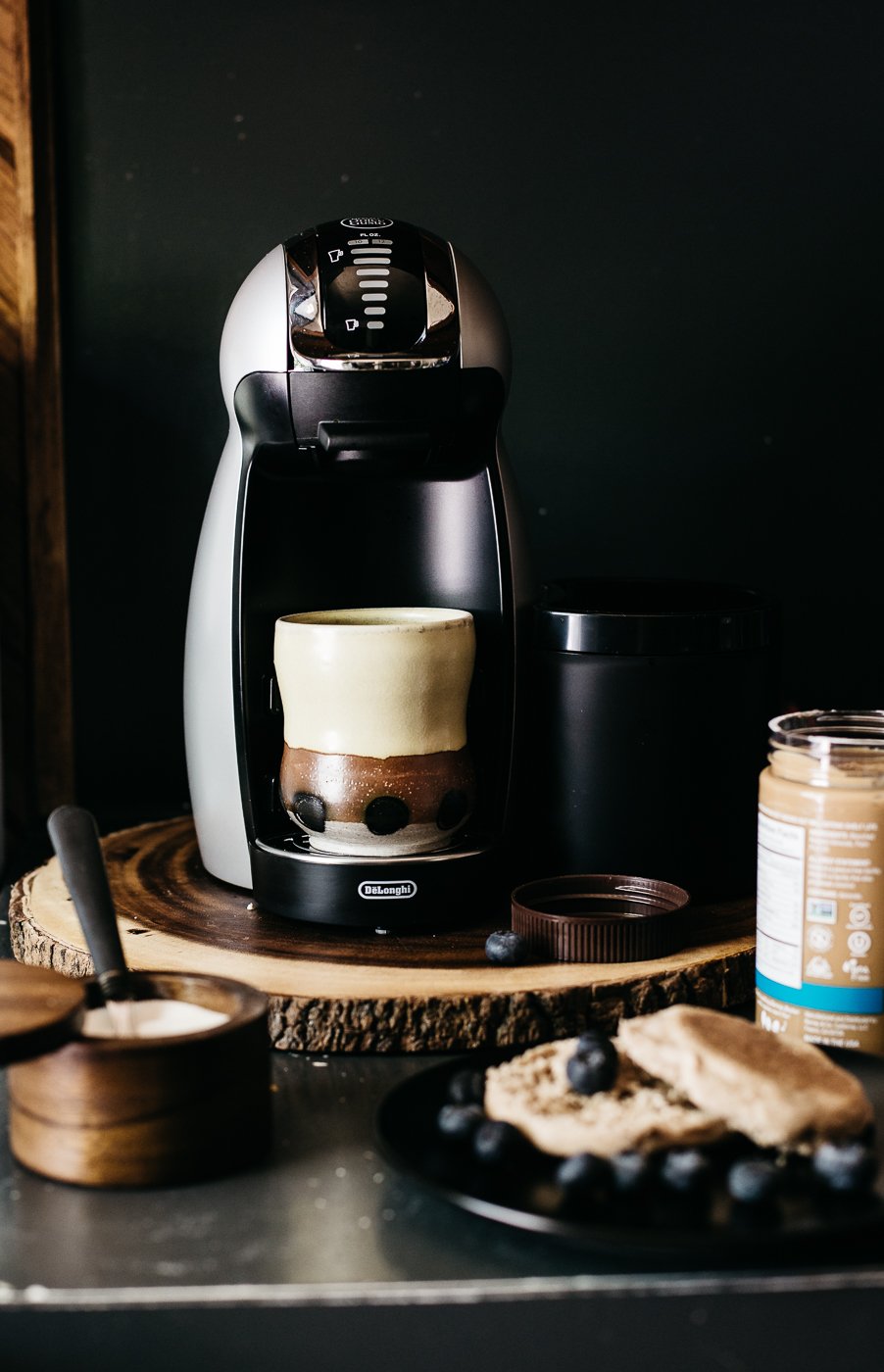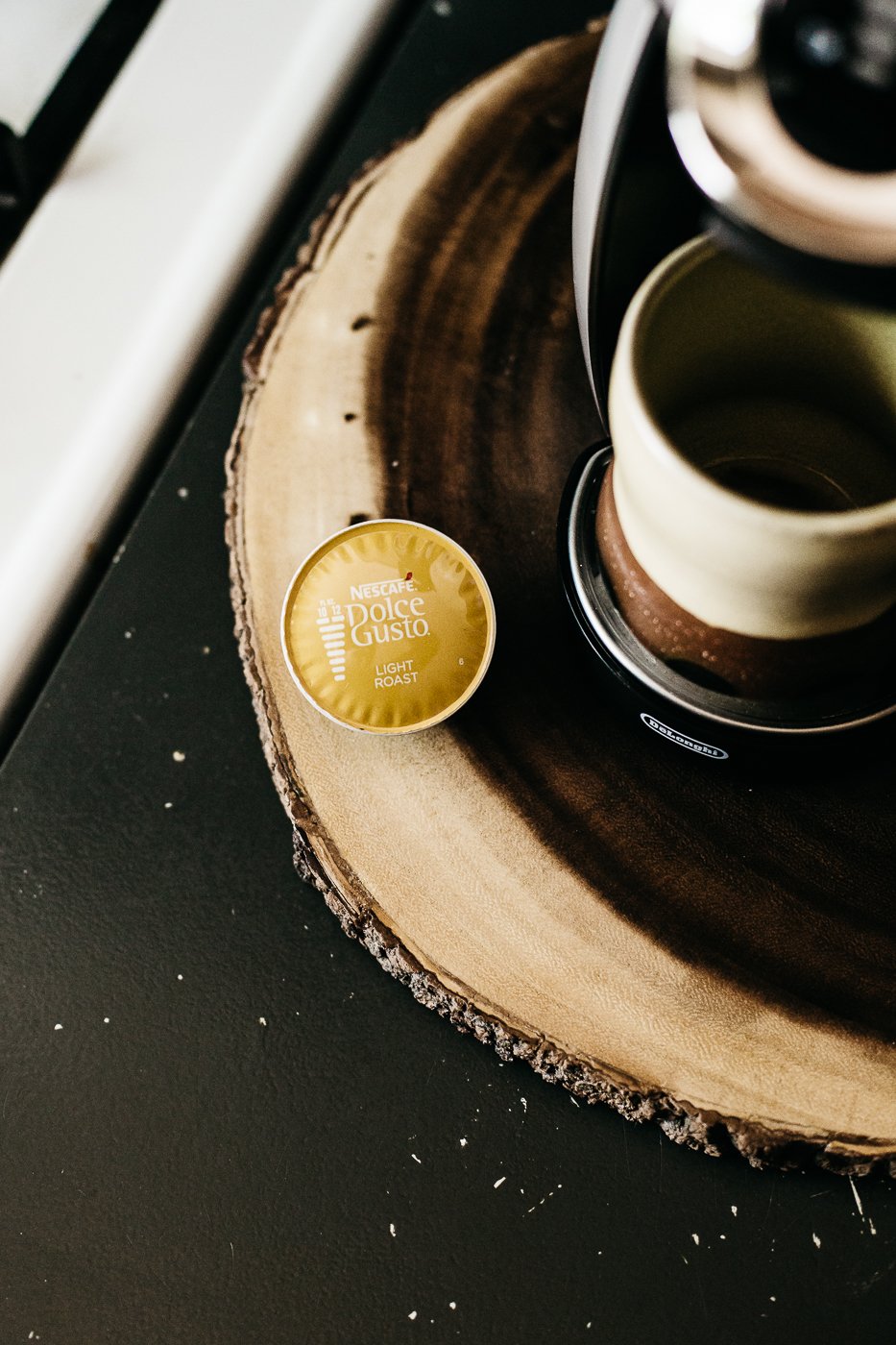 Speaking of wasting, with their superior blends and 6 morning varieties you're going to want to savor every last drop. And another amazing feature that helps me be less wasteful? The ability to make hot or iced drinks from the same machine. While I'm a hot coffee fan through and through when I'm around the house being able to make an iced coffee before I head for the day has been a godsend. Which means if I'm about to leave for the day I make my next cup iced vs. hot.
And when it comes to food I'm trying my hardest to eat every morning, no matter how busy I am. My go-tos include Green Smoothies and English Muffins with Almond Butter and Blueberries. Both quick and easy, but also healthy and filling. What are some of your favorite on the go breakfast options?
Dolce Gusto's professional-grade pressure system extracts deep, rich flavors, and aromas in each and every cup. Meaning that your kitchen can smell like your favorite coffee shop morning after morning. And now all of you lovely folks can get 40% off one machine with the code KentuckyGent! So if you're looking to simplify your morning routine head on over dolce-gusto.us and start shopping.