Disclosure: This post is sponsored by Bota Box, but as always, all thoughts and opinions are my own. Thank you for continuing to support the brands that keep this blog up and running!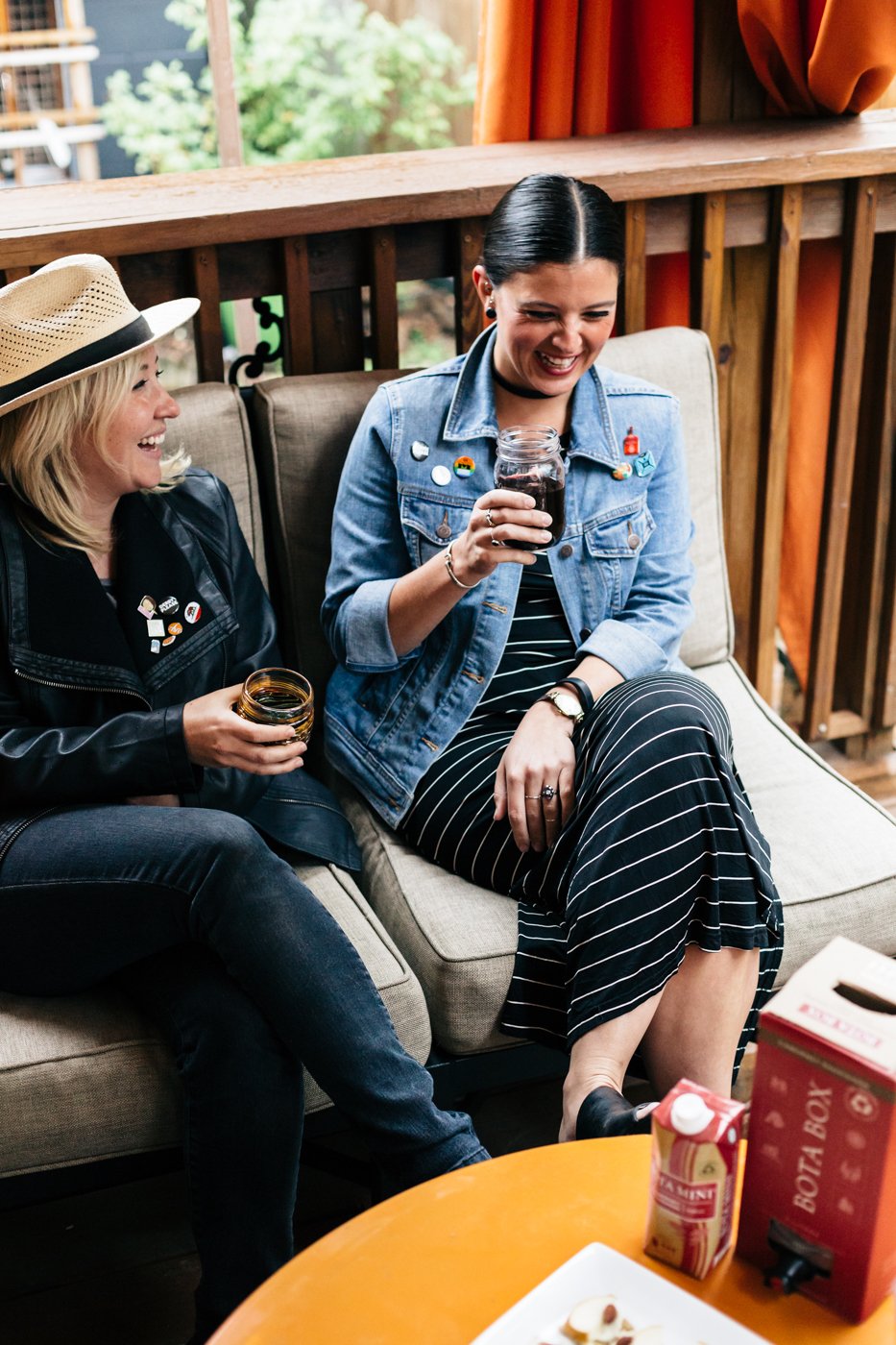 One of my favorite things about the warmer months here in Louisville is hands down Waterfront Wednesday. For you non-Louisville folks, it's a free monthly concert that a local radio station puts on from April until September. It's an incredible time to come together with friends and the rest of the city and celebrate all the things that make Louisville what it is.
For me and my crew we usually meet up before heading down at our friend Mo's place. She lives a few blocks from Waterfront Park and has a gorgeous outdoor space to boot. It's the perfect spot to meet up and indulge in a few glasses of wine before we head out. Our latest obsessions? Bota Box.
With Bota Box's compact packaging they're the perfect wine to help you enjoy a night in the great outdoors. Especially since there's no glass bottle or corkscrew to fuss with. Which means they're a fool-proof way to enjoy your favorite beverage without making a mess, no matter where the night takes you.
They are a budget-friendly wine option without forgoing wine quality. They sourced their wines from select vineyards and winemakers with decades of experience craft each one. And thanks to Bota Box's state of the art bag-in-box technology all their wines keep fresh for up to four weeks after opening. How? Because their design prevents exposure to wine's enemy – air. Meaning that each glass is as fresh as the first.
Bota has earned over 30 Gold Medals in competitions since 2011, as well as 35 "Best Buy" ratings from Wine Enthusiast magazine. In other words, they are not like the boxed wines of yesteryear. Plus all their packaging is environmentally friendly. They are committed to lessen the environmental impact of wine production and transpiration through smart, alternative packaging.
Over the last couple of weeks my friends and I have tried a handful of Bota's offerings, including Pinot Grigio, Chardonnay, and myself favorite, Cabernet Sauvignon. And trust me when I say, you can't go wrong. So now it's your turn to find Bota at your local retailer and try them out for yourself.