This post is sponsored by Frito-Lay, but as always, all thoughts and opinions are my own.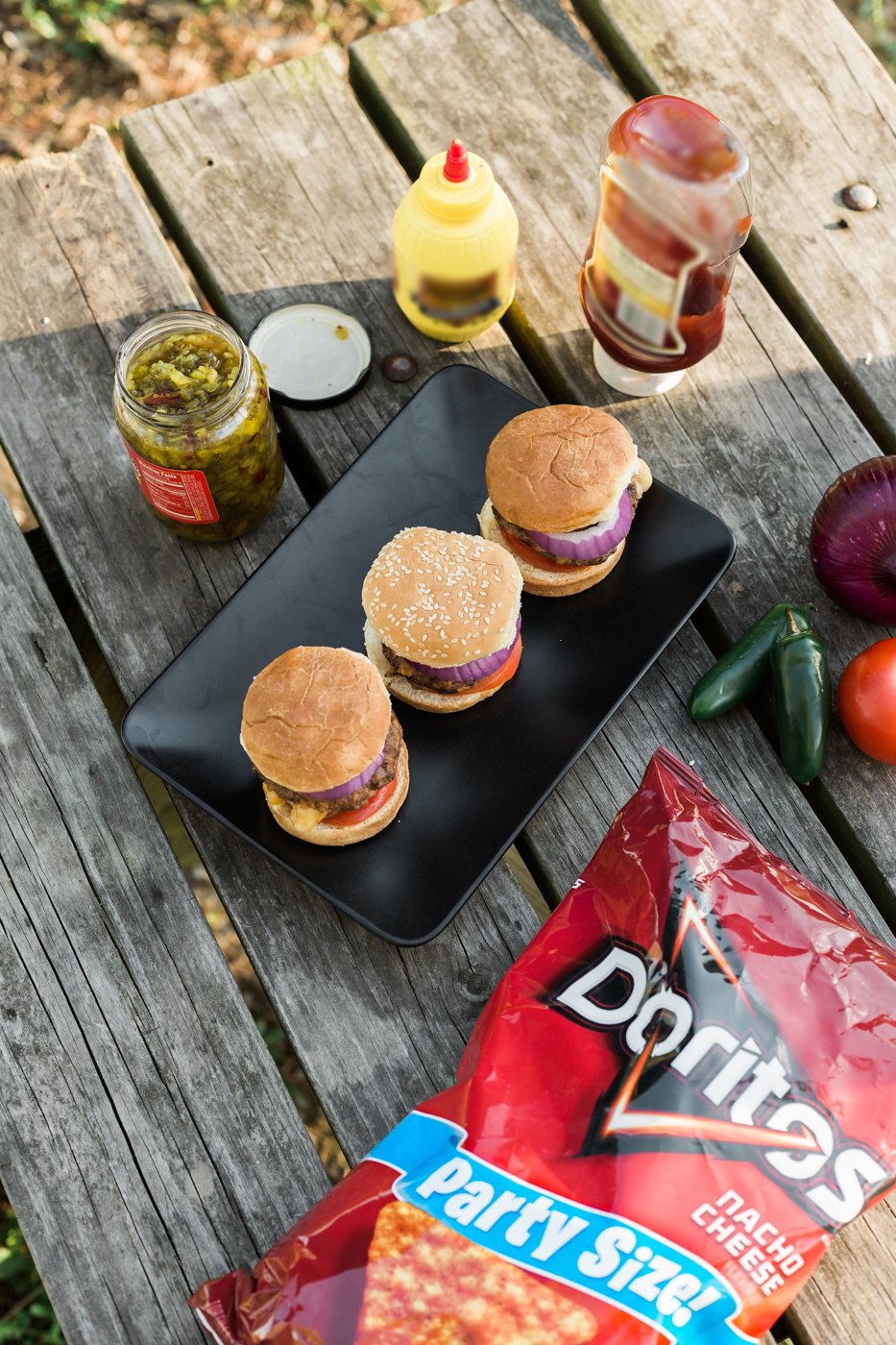 Now that horce racing season is over, and life is returning to normal here in Louisville , we all have our eyes set on the next prize. We'll be spending the warmer months outside as much as possible. For me that means plenty of time at Waterfront Park, trips to the lake, and grilling out with friends. This time of year is hands down my favorite. Gone are the days of staying inside (which I also adore) under a blanket. Now we don our short shorts, lather on the sunscreen, and enjoy the sun. After a long, and fairly cold, winter I seriously need some Vitamin D in my life.
It's no secret that I'm the one that handles the majority of the cooking with my friend group, something I'm 100% fine with. Because I do show my love through food. But this time of year I enjoy spending as little time in the kitchen as possible, because who wants to be caught up in the kitchen while your friends are outside having fun? Not this guy!
Enter today's Three Cheese Doritos Stuffed Sliders that are perfect for a day at the lake or any backyard BBQ. And trust me when I say that you'll be the MVP of the party with these guys. Doritos are worked into the hamburger mix, and then the patties get stuffed with Sharp White Cheddar, Pepperjack, and Mild Cheddar, making them one of the best burgers I've ever whipped up.
Better yet there are only a handful of ingredients in the mix, and they can be prepared up to 4 days in advance! So even the most kitchen averse individuals (looking at you fellas!) can tackle these sliders with no problem. Watch the video below or by subscribing to my YouTube channel to see how to make them for yourself, and get more recipe inspiration from Frito-Lay's Pinterest board!
HOW TO MAKE DORITOS THREE CHEESE STUFFED SLIDERS: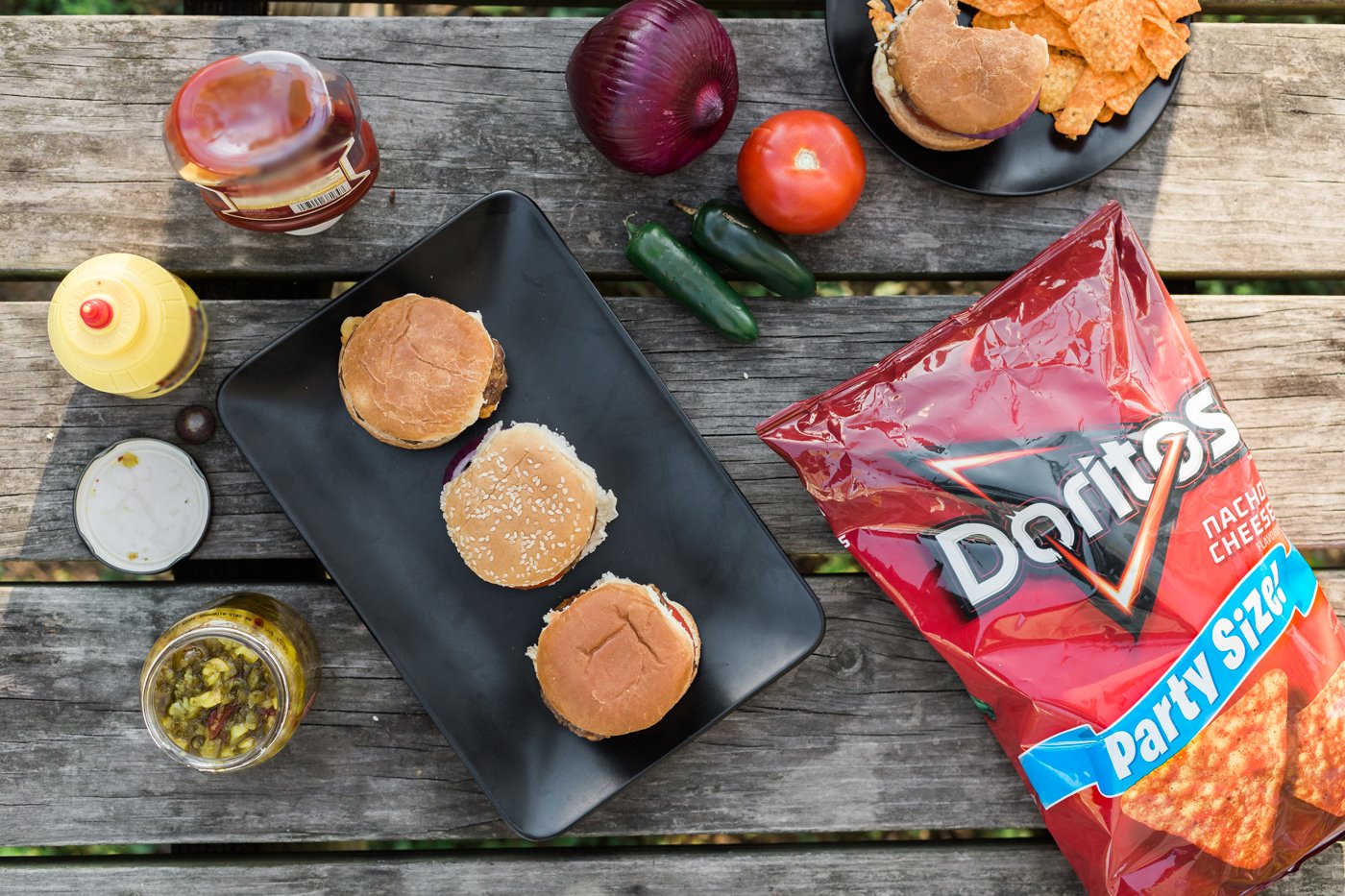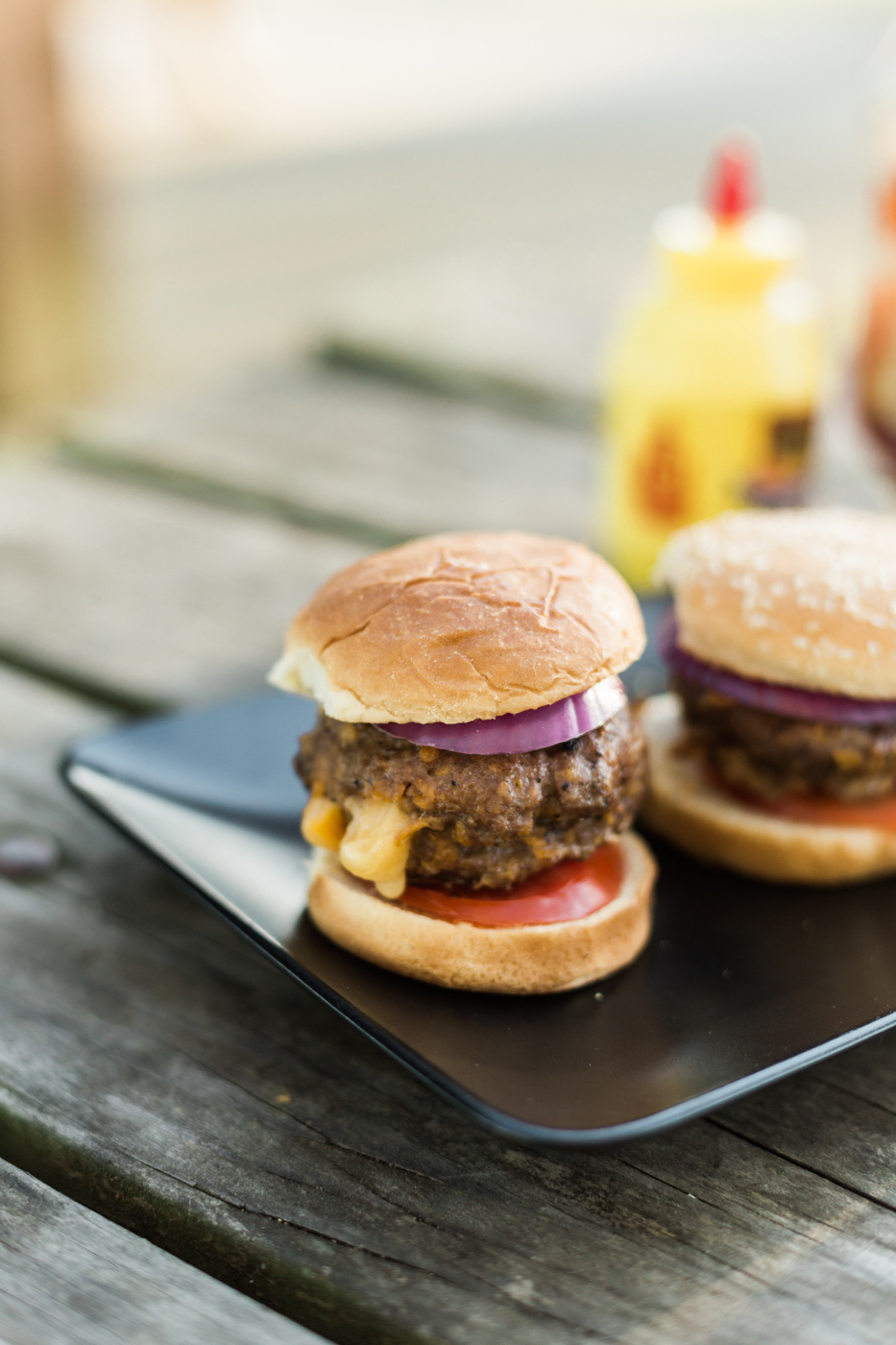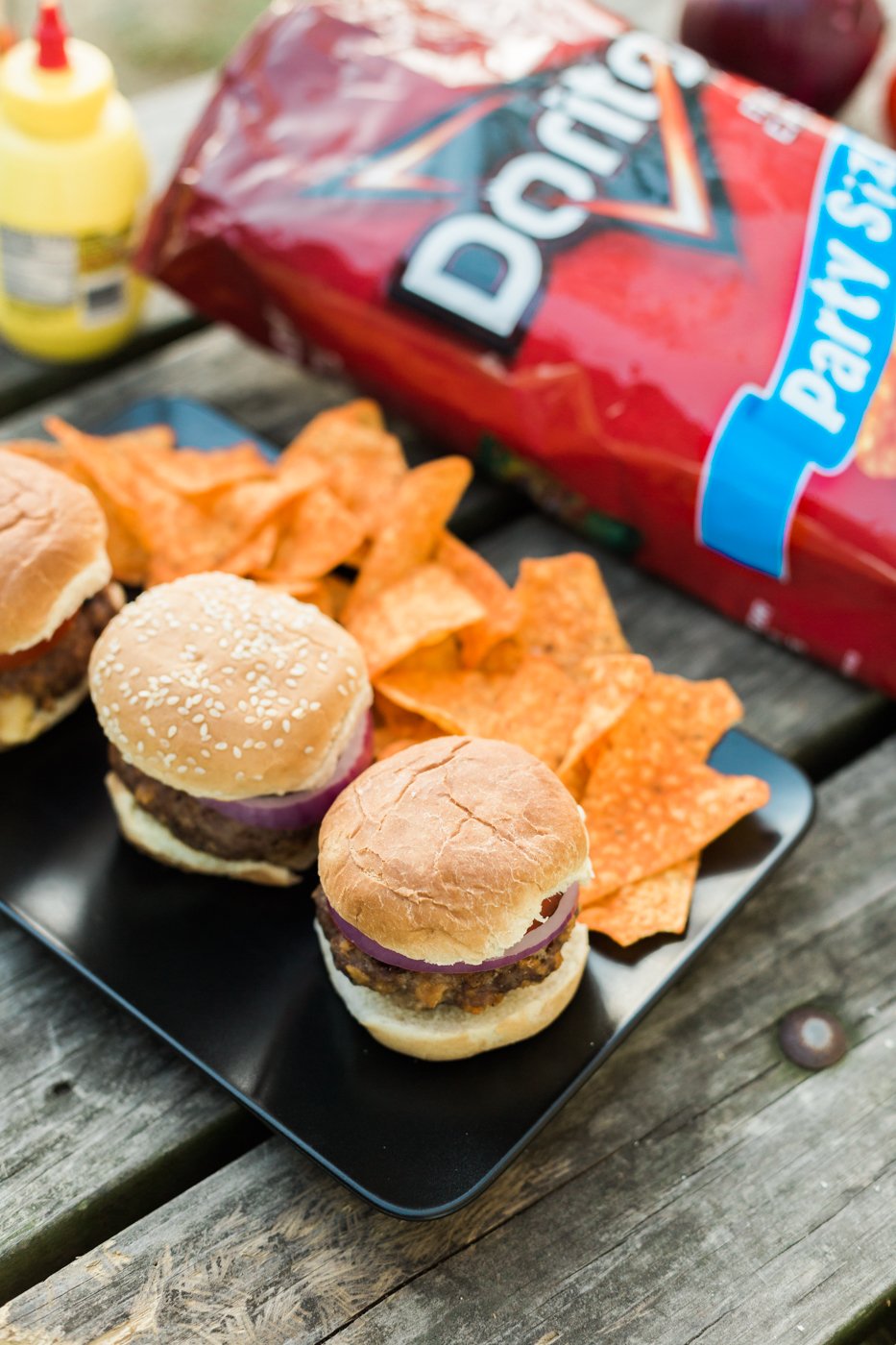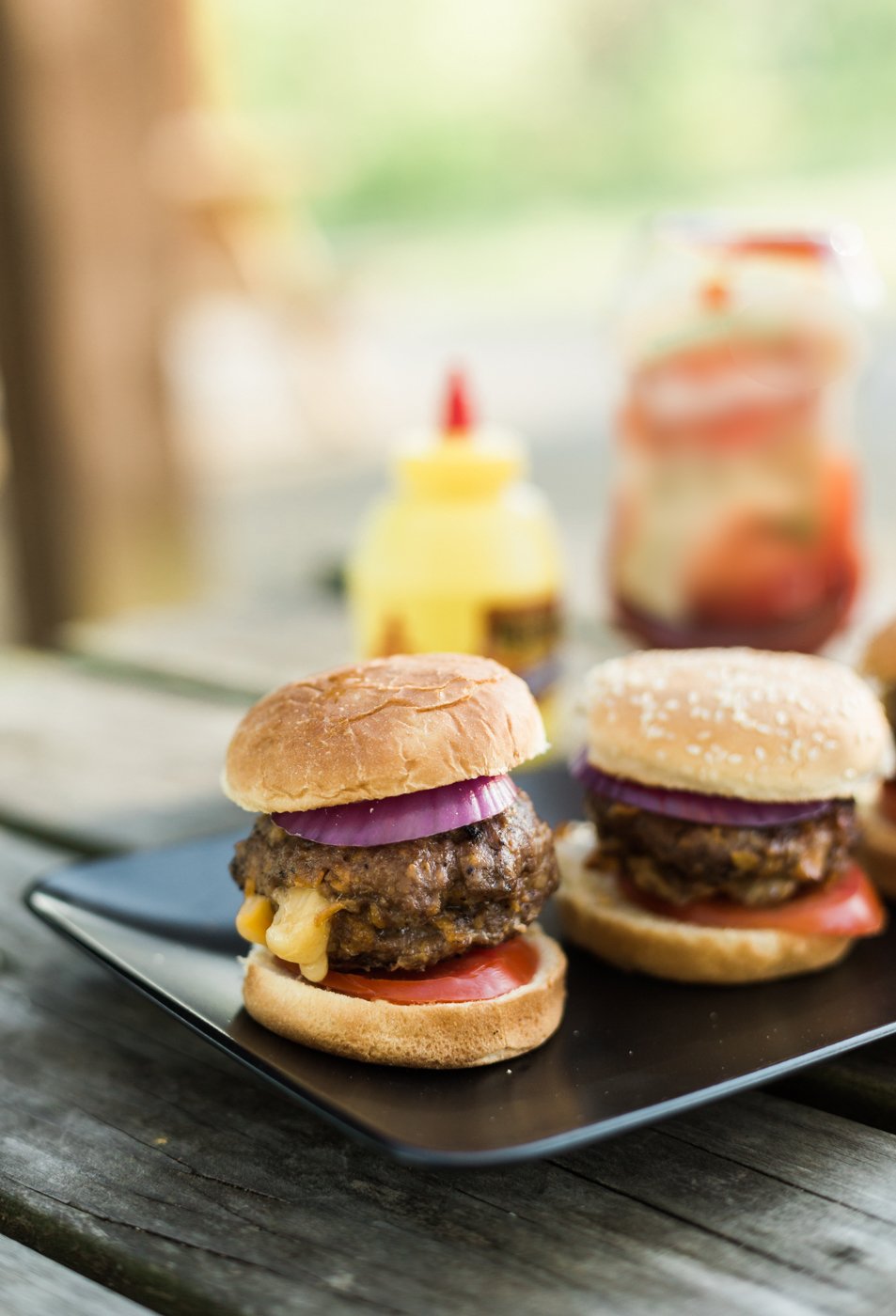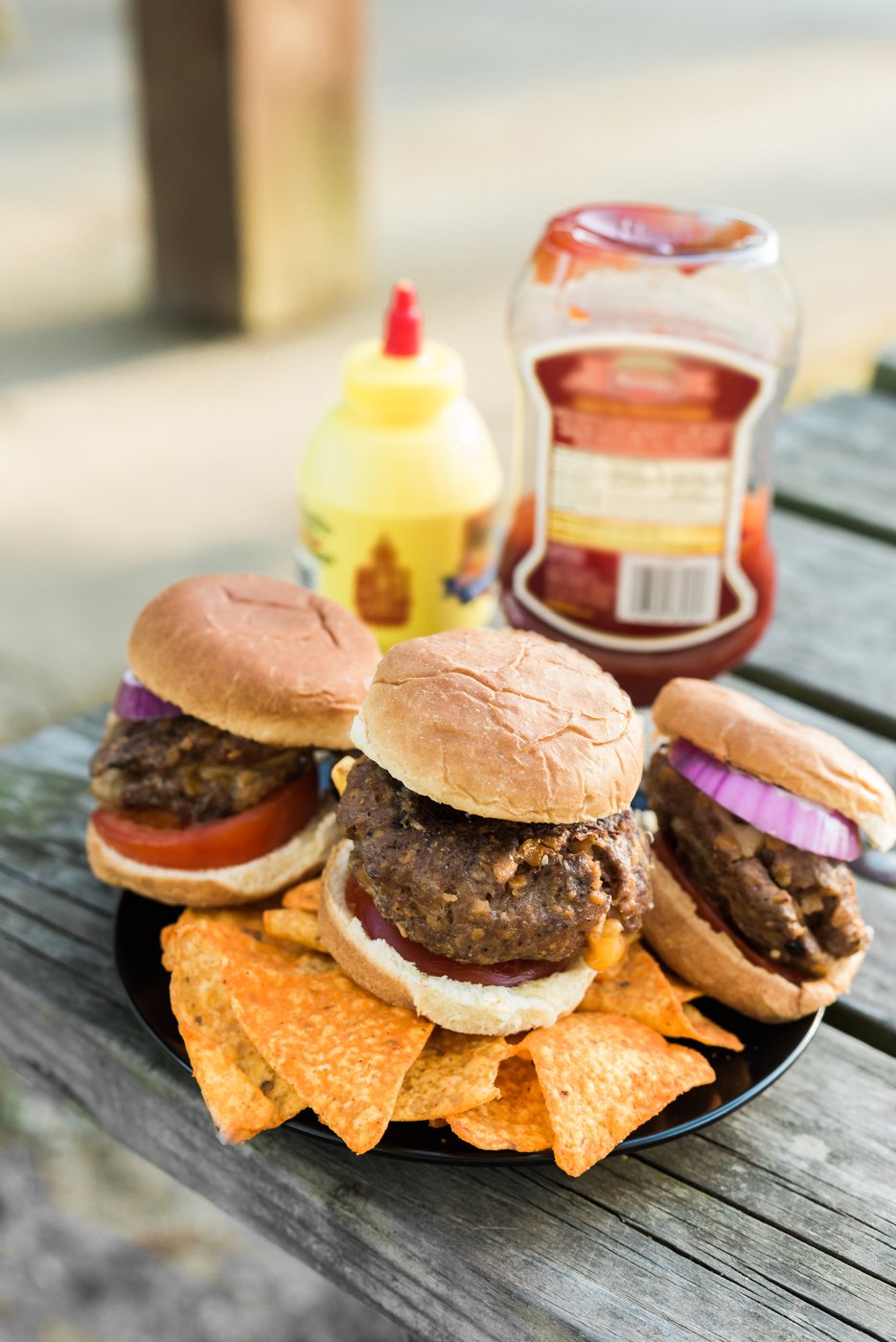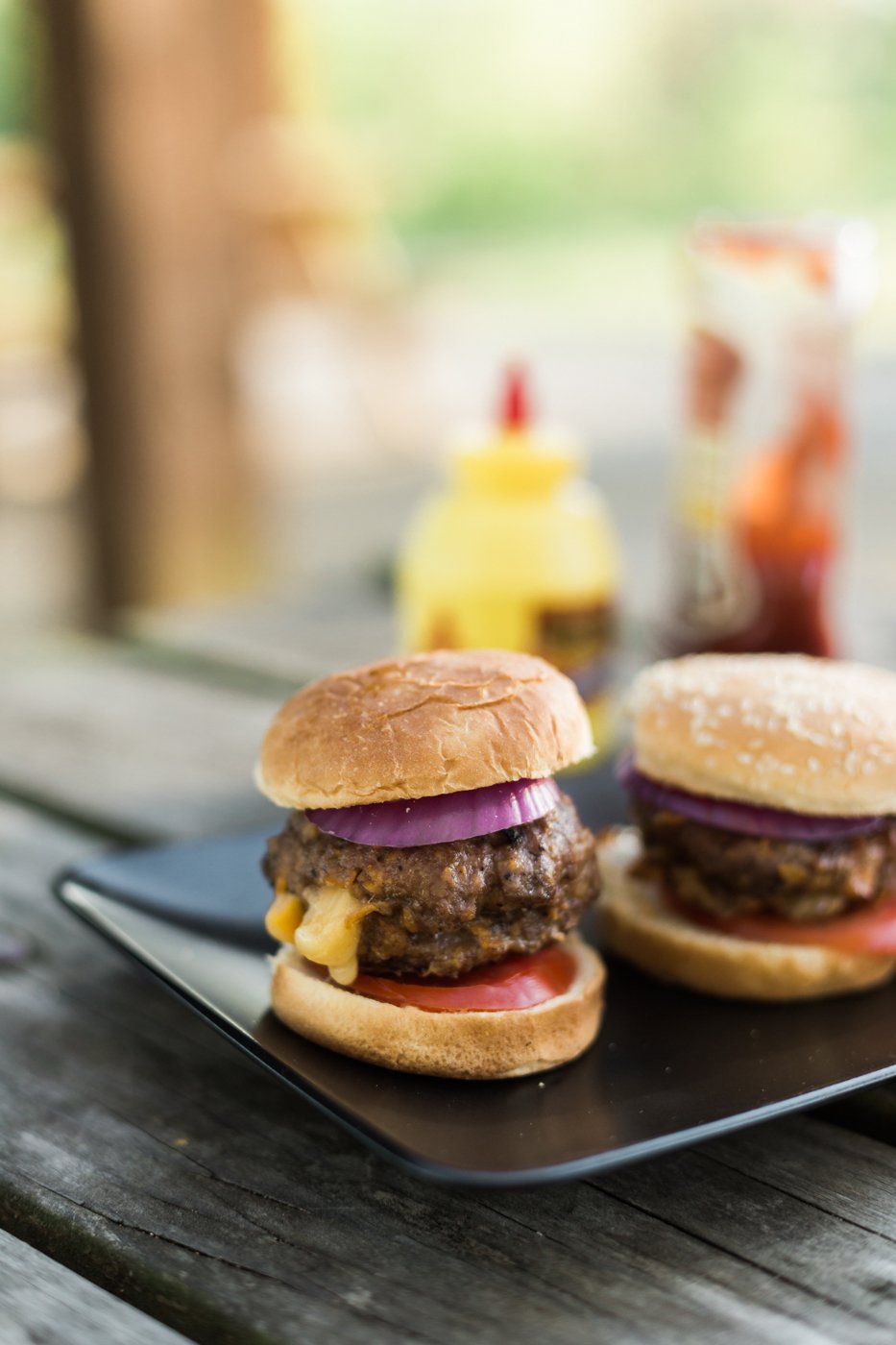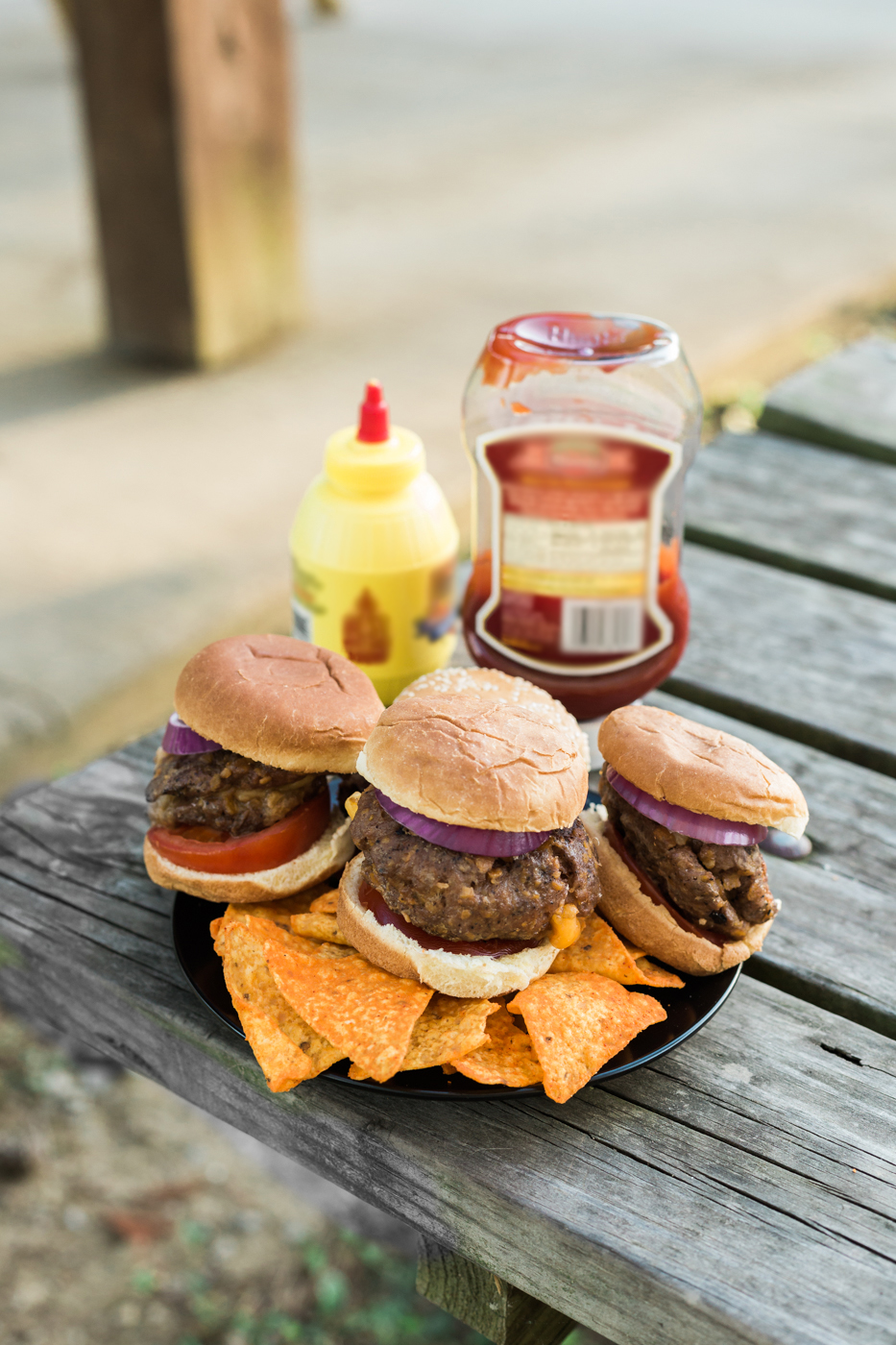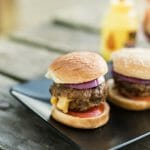 Doritos Three Cheesed Stuffed Sliders
---
1

lb. ground beef

1 cup

crushed Nacho Cheese Doritos

1

egg
Salt
Pepper
Sharp White Cheddar Cheese, thinly sliced
Pepperjack Cheese, thinly sliced
Mild Cheddar, thinly sliced
---
Instructions
Season ground beef with salt and pepper, add crushed Doritos and eggs, mix
together thoroughly.
Form into patties, fill with sliced cheeses, top with second patty, and seal edges.
Grill 5-6 minutes per side, remove from grill, and allow to cool.
Top with desired condiments and enjoy!
Notes
Follow the guide at fda.gov/food/resourcesforyou/consumers/ucm255180.htm for safe handling of meat instructions.