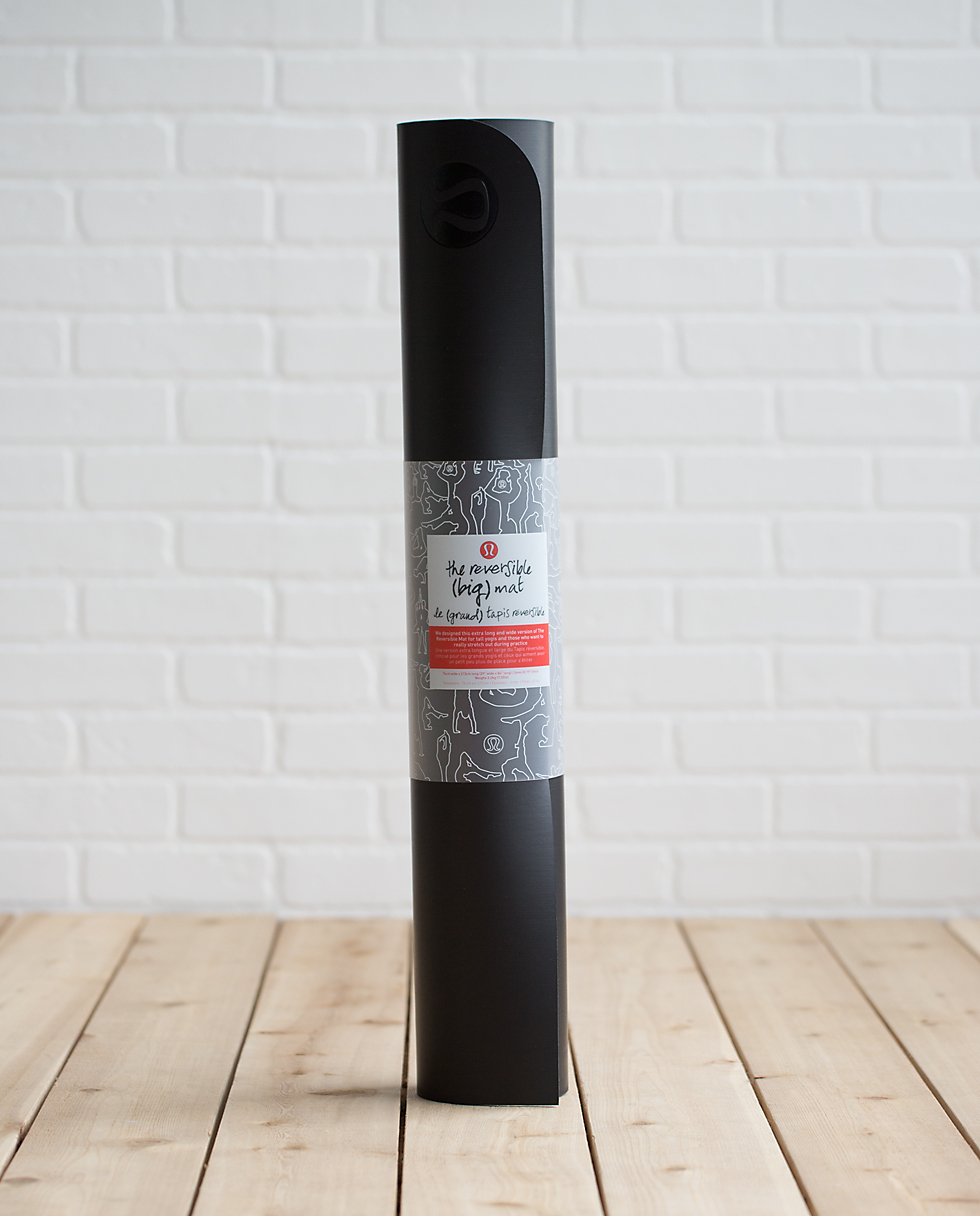 It's official. I'm hooked on yoga, and that says a lot coming from the guy who used to only enjoy hitting the pavement. While I still enjoy running each and every time I practice yoga I can feel my body getting stronger and stronger, and for any of those naysayers out there that think yoga isn't an actual work out – then I'll say this to you, you aren't doing it right. If you take nothing else away from this post I hope you'll take away the desire to try a yoga class at your local studio (even if it's just to prove me wrong.) If you're not sure where to start here's some of the best yoga gear that I've come across.
One of the biggest hangups for me when getting back into yoga was the fact as a 6'4″ guy either my head and chest or a large chunk of my legs were off the mat. Enter lululemon's the reversible (big) mat to save the day. Yes, it's a bit more than there regular reversible mat, but the 84″ mat was 100% worth it for me. To top it off since it's reversible it's perfect for everything from vinyasa to a hot yoga, or if you're in Louisville even a little Buti Yoga. Moral of the story: if you're a big guy or gal, or just looking for extra room, this mat is worth the investment.
If you're not in the market for a reversible mat I'd definitely recommend investing in a yoga towel. There's nothing worse than sliding into downward dog and your hands or feet slipping out of place. Yoga towels provide extra grip for your mat and make sure your mat doesn't cause you to struggle any more than you should.
Those are the few pieces of actual yoga gear that I honestly couldn't practice without, but in terms of what to wear? I mostly recycle my running gear because it's still 100% vital to wear moisture wicking fabric because I promise you're going to sweat more than you think. I'm in no way a yogi at this point, but after my 30 day trial membership is up at the studio near my house I definitely plan on getting myself a membership. Any more experienced yogis out there care to comment on what yoga gear you find essential? Sound off in the comments below and lemme know!

Photo c/o lululemon
Follow The Kentucky Gent on Follow