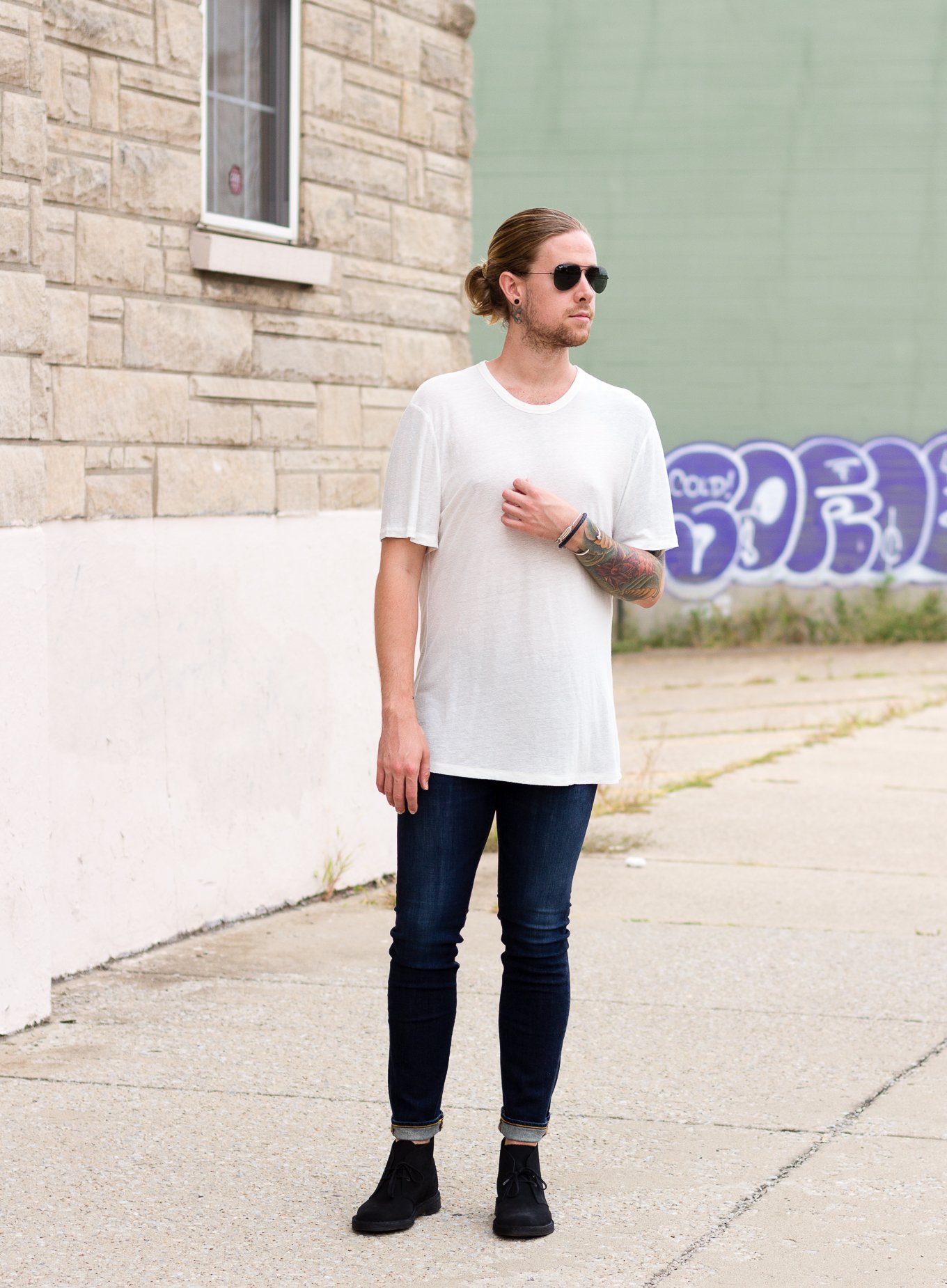 Ray-Ban Sunglasses | T by Alexander Wang Tee (c/o) | Big Star Jeans (c/o) | Clarks Boots (c/o) | Alex and Ani Bracelets (c/o) | Giles & Brother Cuff (c/o)
It's officially that time of year, boots and jeans season, and I couldn't be happier. Especially in these new boots.And to be honest, this is the first pair of Clarks I've ever owned, but I can now see why I've known so many folks over the years that have worn them.
They fit like a glove from the moment I put them on, and for someone that hates having to break new boots in that's when I knew it was a match made in heaven. Fun fact: I got complimented on these boots more in the first day I wore them than I think I've ever gotten complimented on a pair of shoes, ever.
Most people were surprised when I said where they were from though, and I get that. Really do. When I think of Clarks I think of the gum sole that sticks out from the rest of the shoe, and while that's totally some folk's look, it's not mine. Which is why when I saw these black on black suede guys I was ready to give the brand a go. In other words, they've did some updates on the classic desert boots, and it comes in a variety of new color ways now. Now it's time for you try a pair on for size yourself!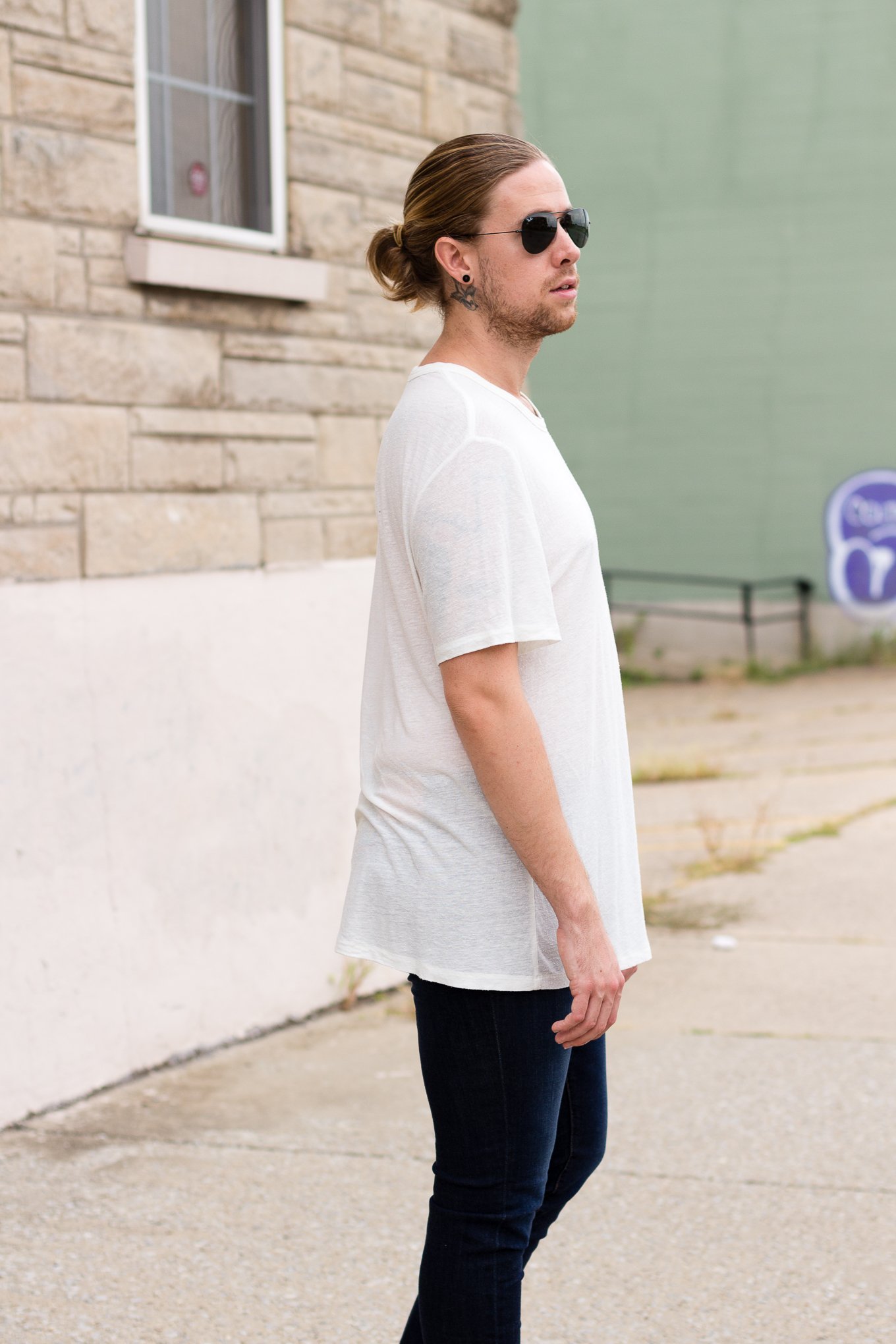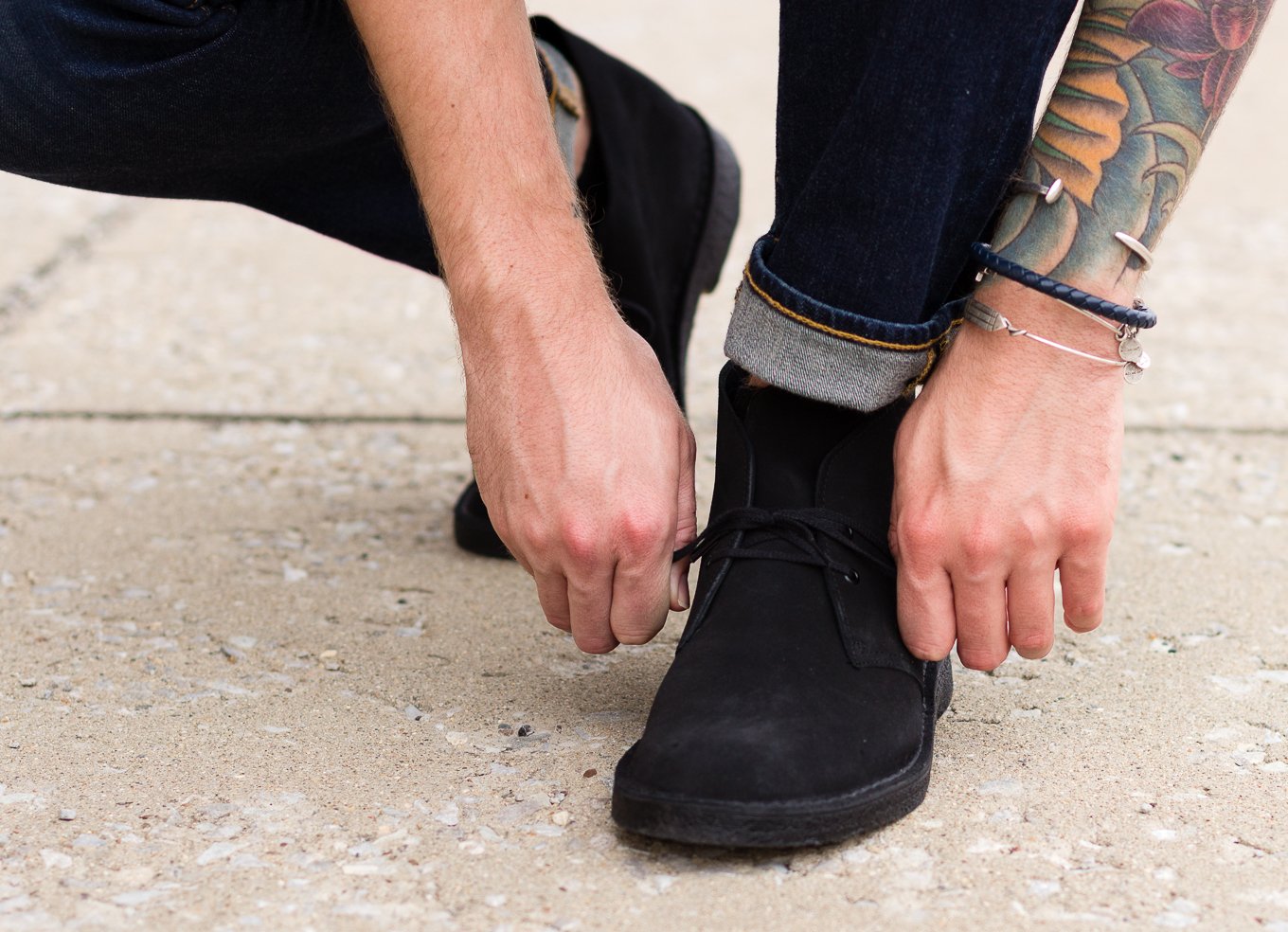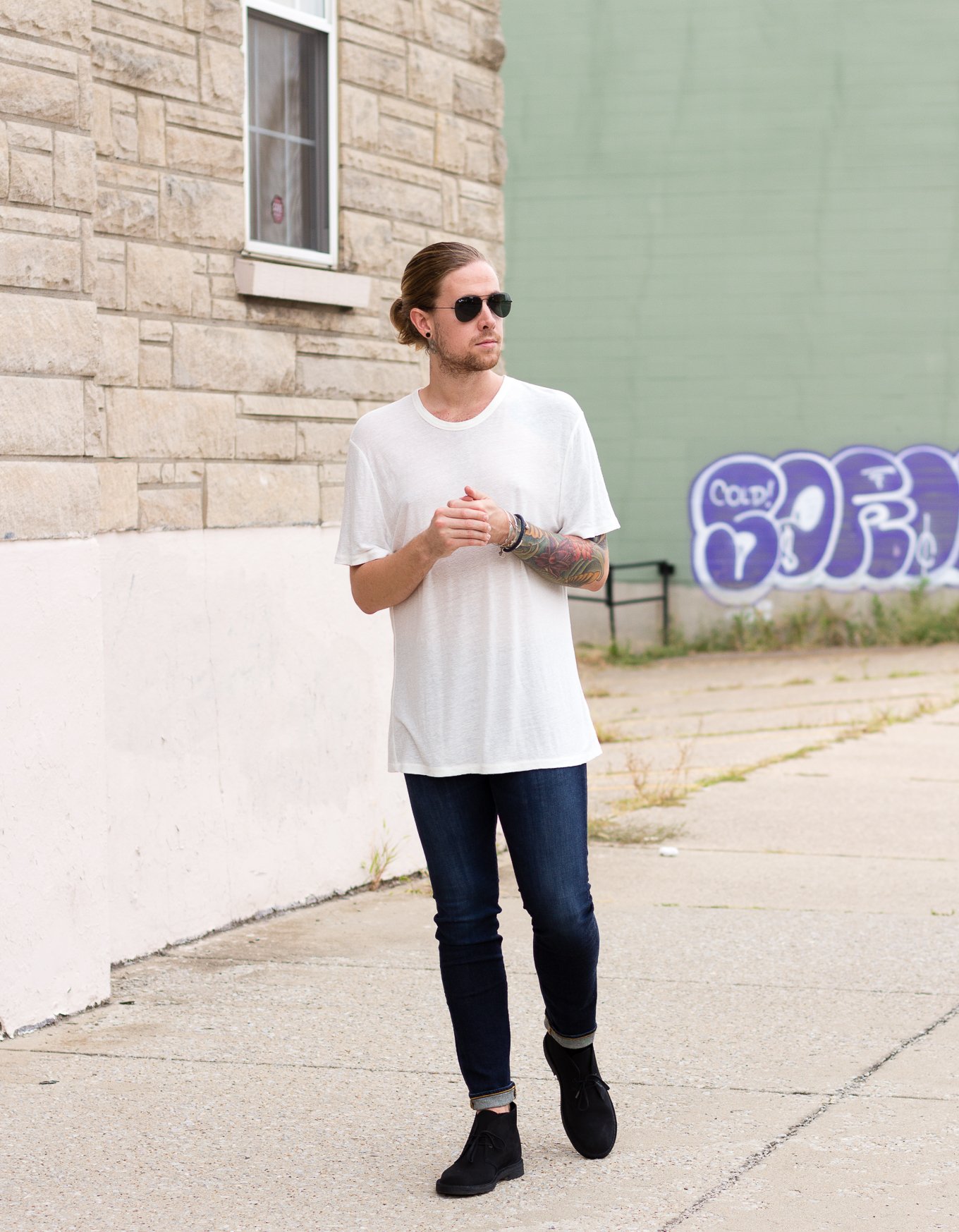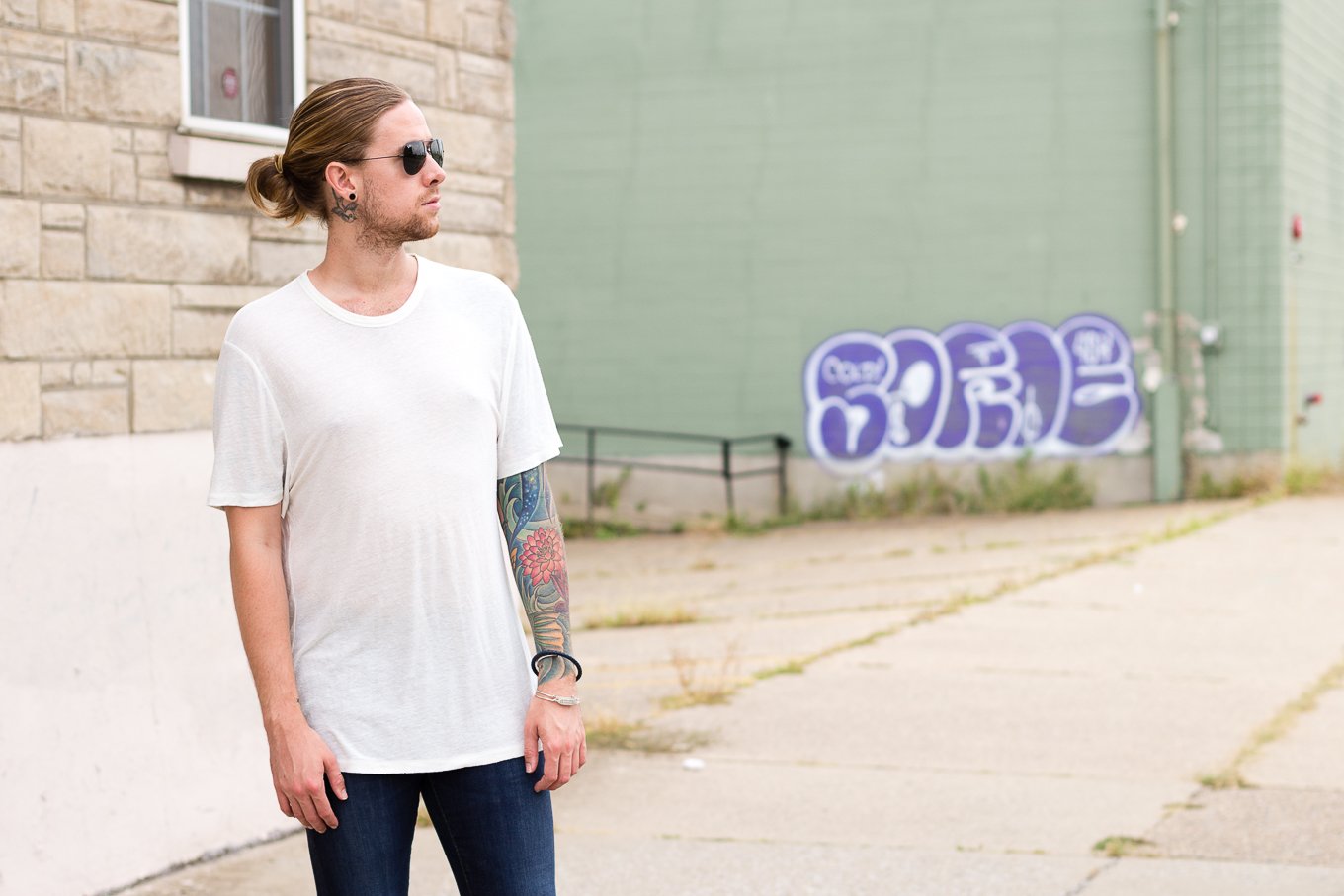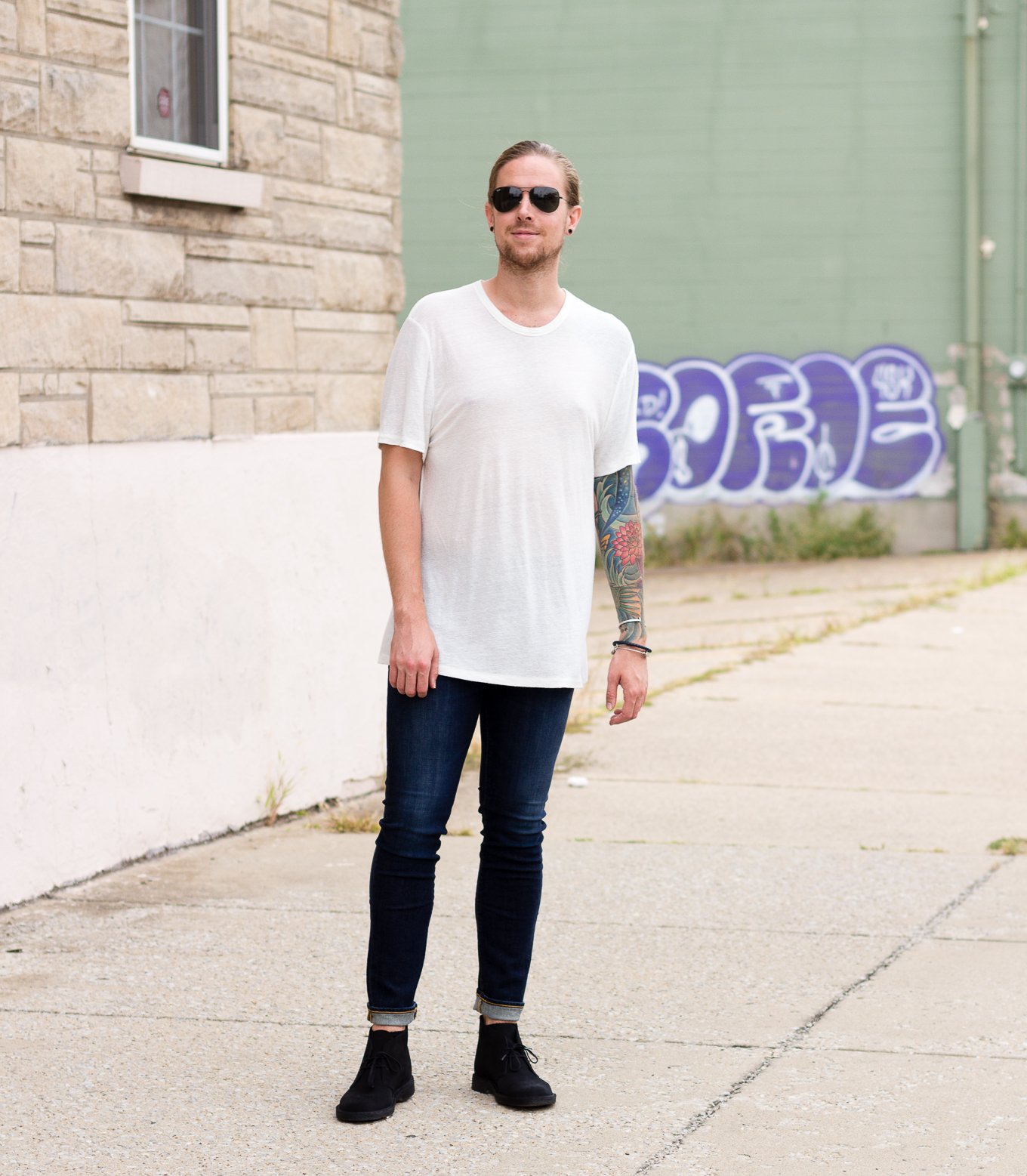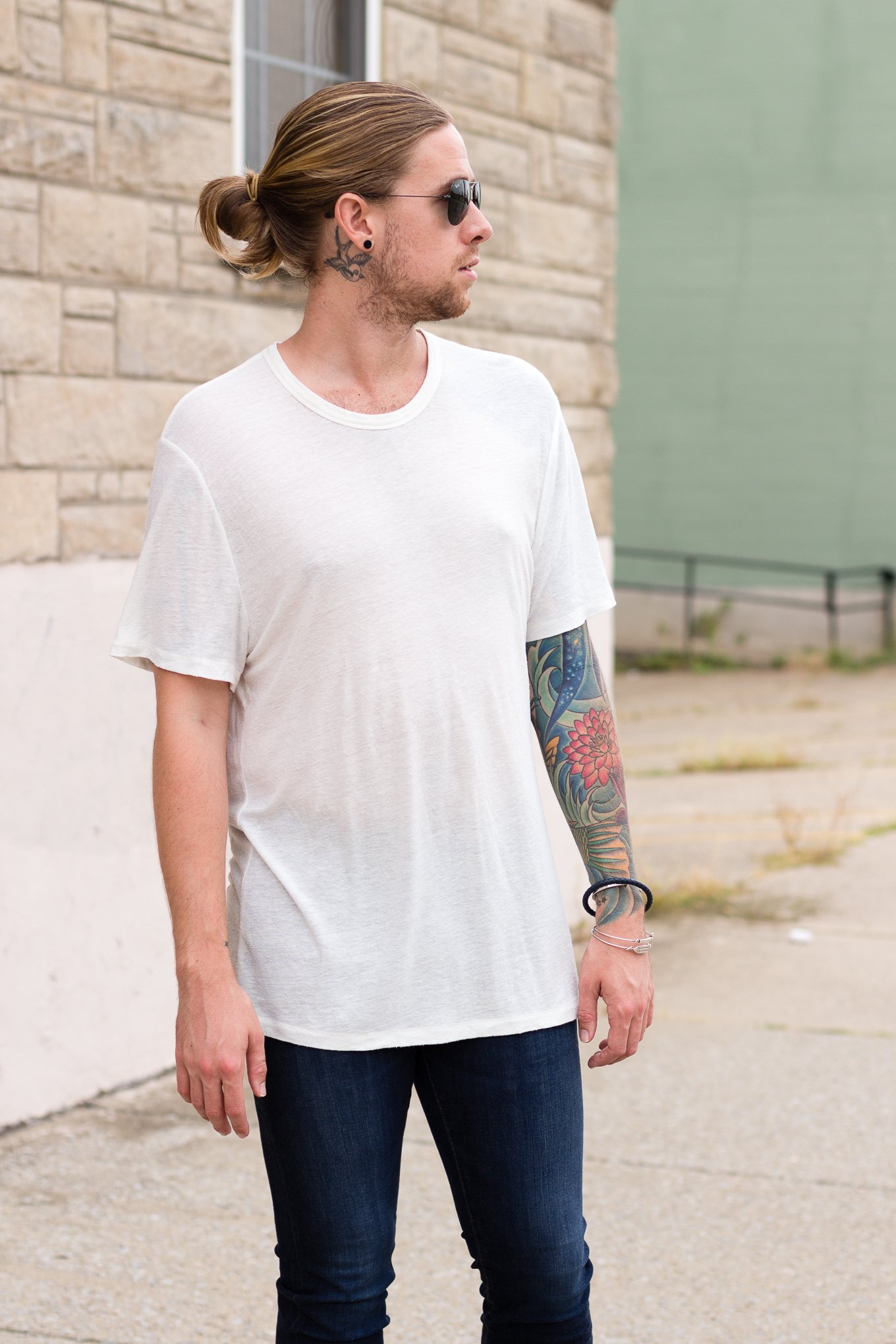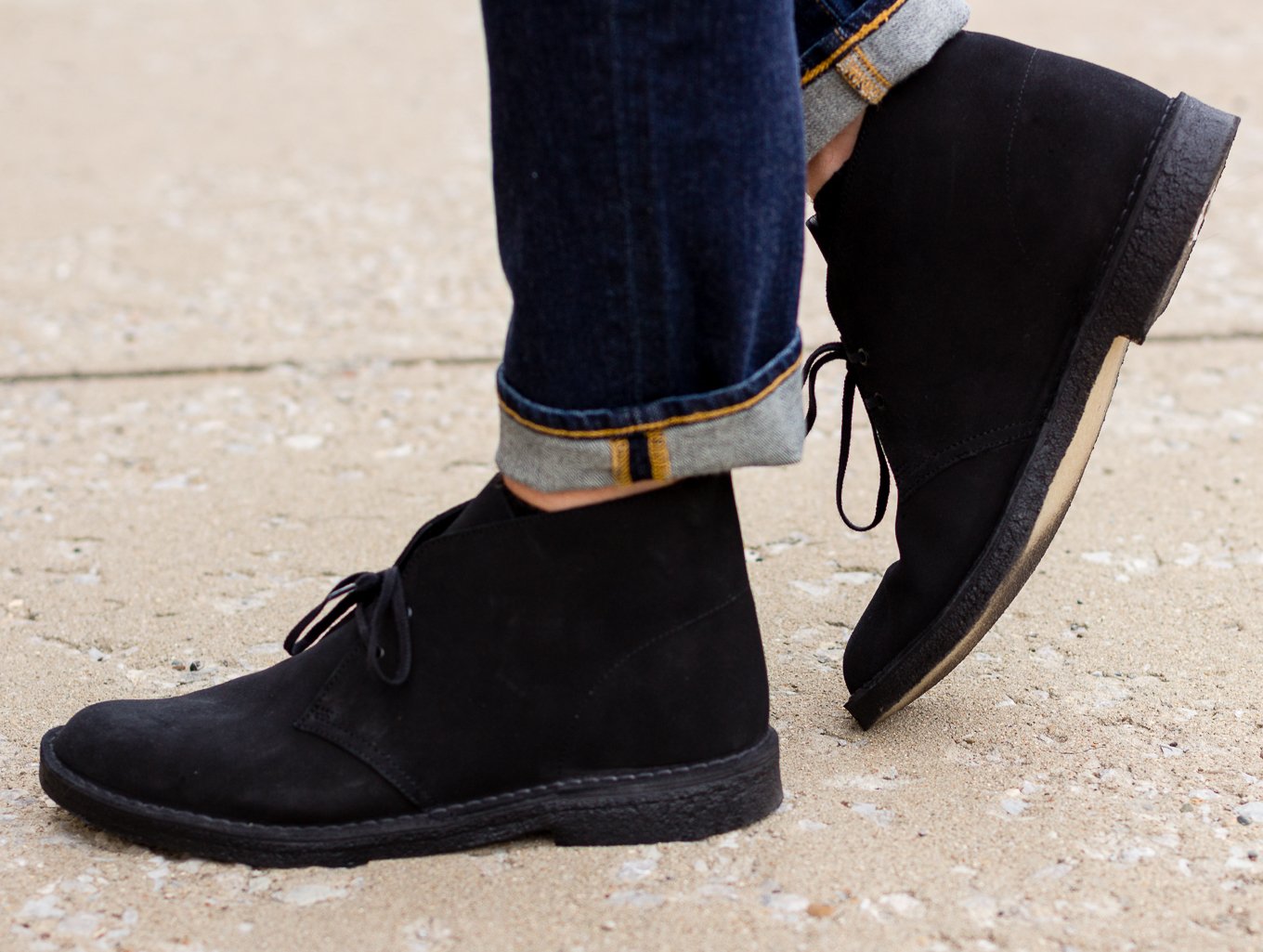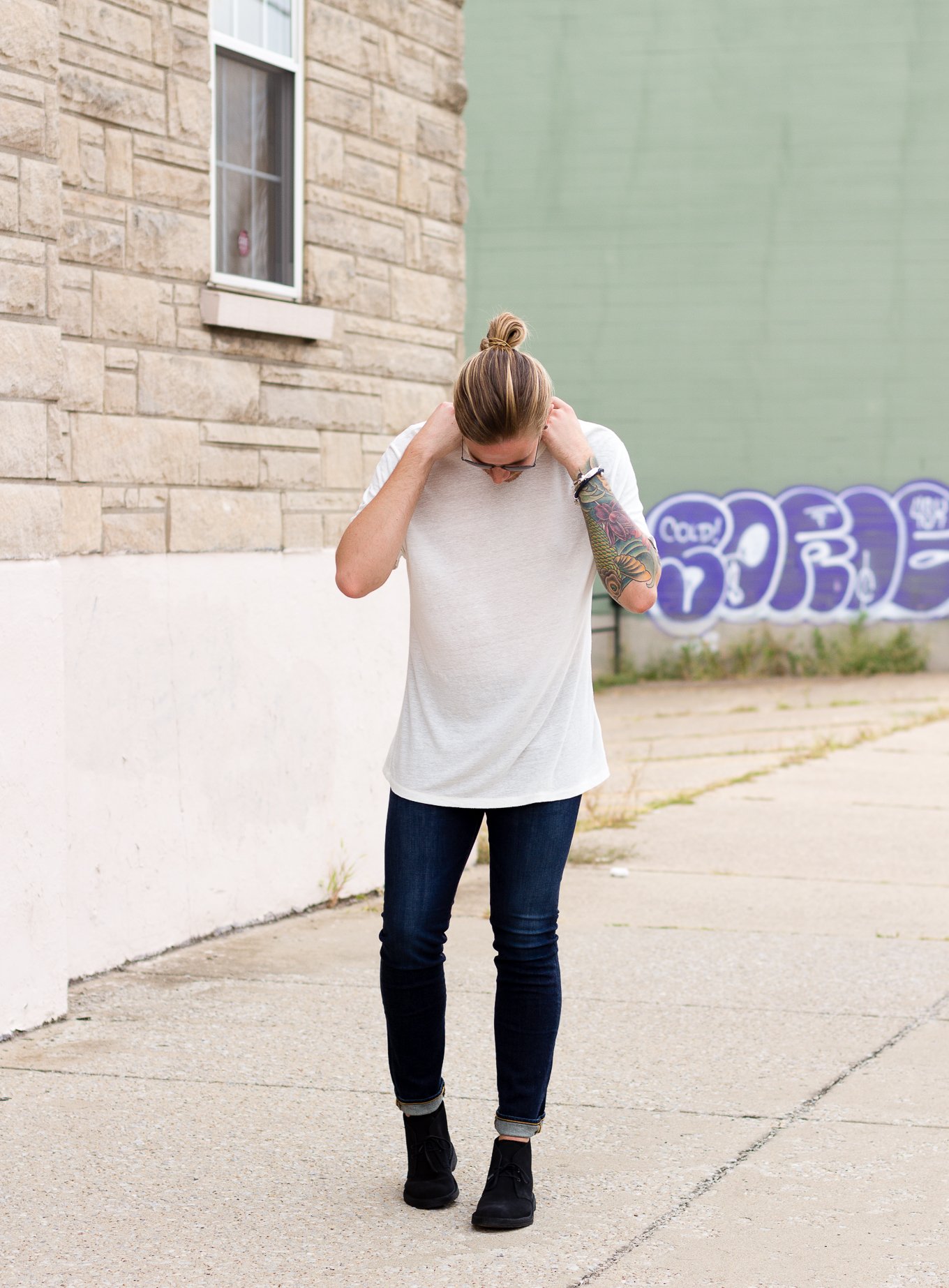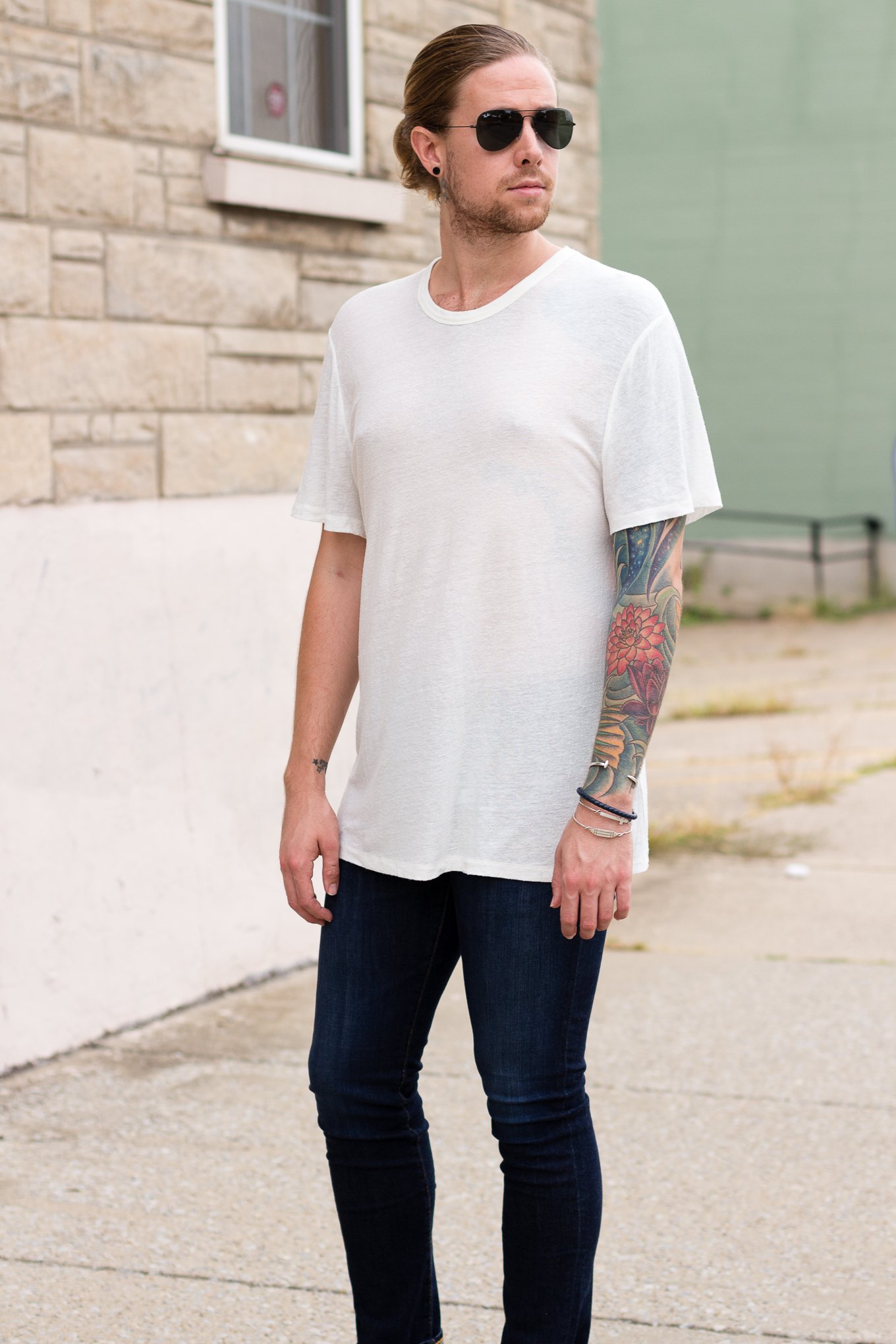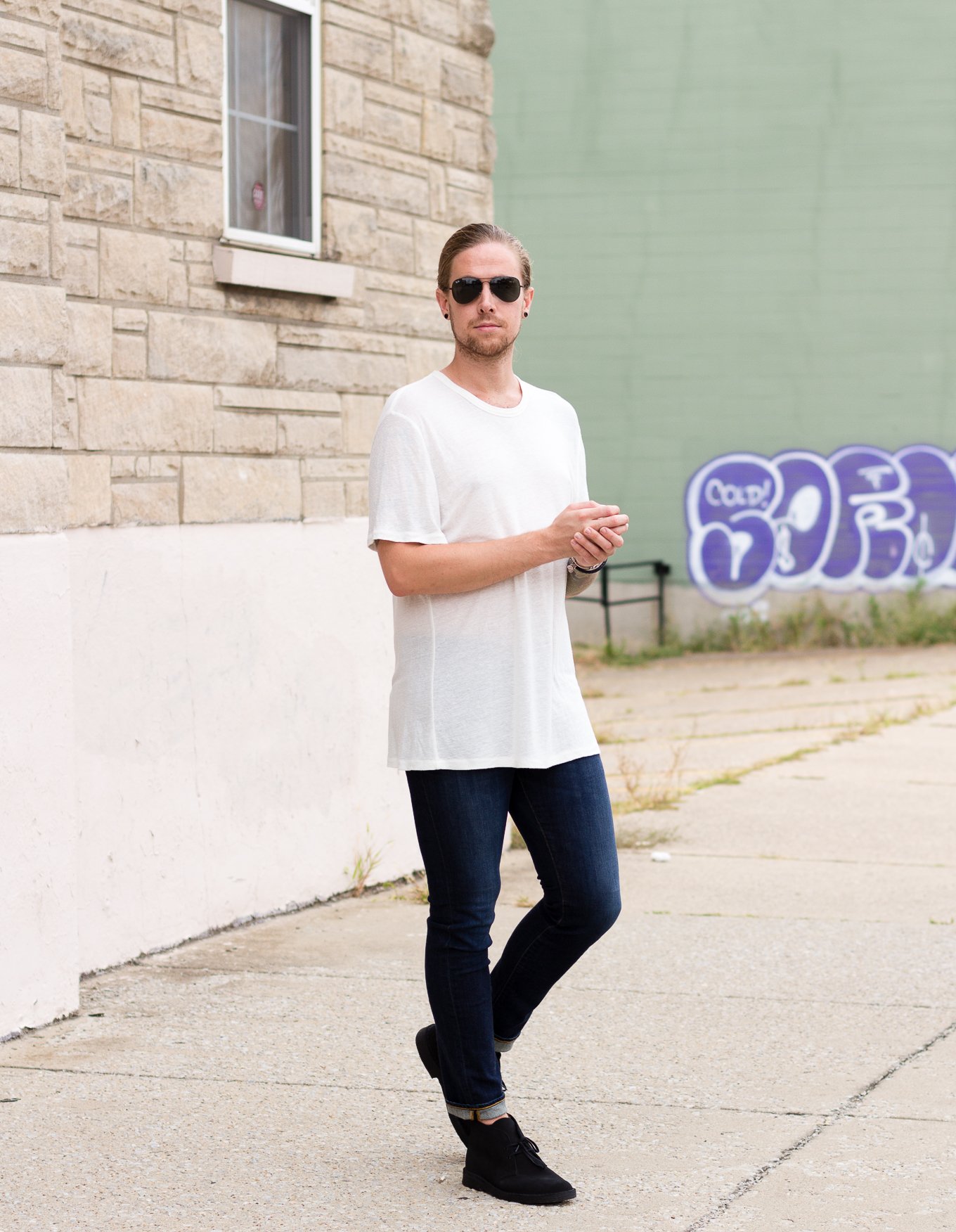 Note: This post was sponsored by Clarks, but as always all thoughts + opinions are my own. Thanks for continuing to support the brands that make this blog possible.