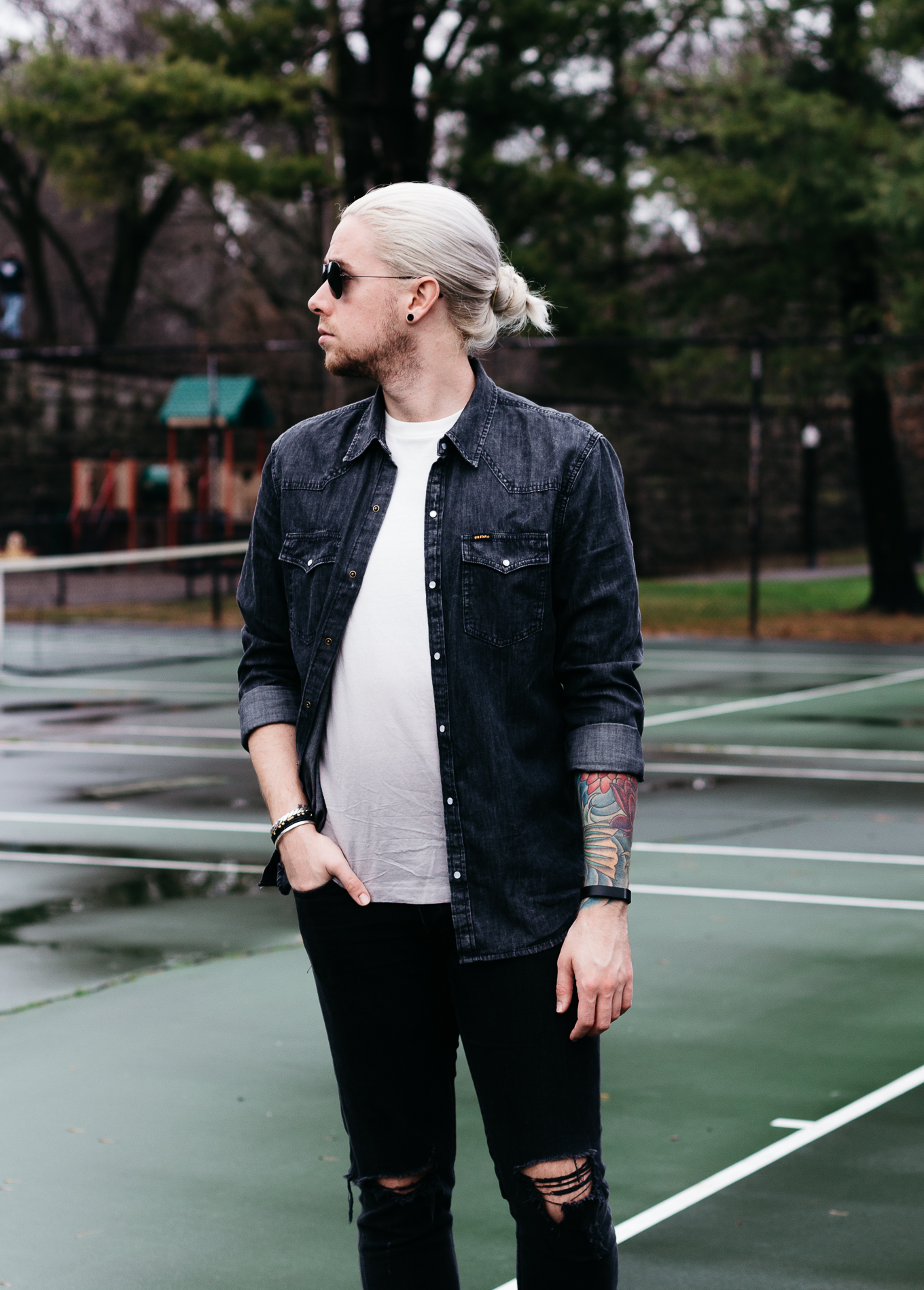 Ray-Ban Aviators | Big Star Denim Shirt | Ombre Tee | rag & bone Jeans | Alex and Ani Wrap Bracelet | Giles & Brother Cuff | FitBit Flex | Nike Sneakers
In typical Josh fashion I started Christmas shopping earlier this week, and I wrapped up most of it yesterday – praise be. There's definitely a downside or two to waiting until the last minute: long lines, crazy soccer moms, and hellacious parking, but there's also a thing or two I always look forward to when I wait until the last minute: DILFs.
There's not a whole lot I miss about working in the mall, but DILFs rank pretty high on that short, short list. Working at Forever 21 meant that most weekends were spent wandering around the store scoping out the hot dads in the store with my fellow managers. Until it came time to close down the store, and then it was a mad dash to count down all the drawers, "straighten" the store, and "put away" as many go-backs as possible.
Yeah, don't miss the later bits – at all. So I'll stick with my last minute Christmas shopping to satisfy my DILF daydreams. Enough about me though, has everyone else wrapped up their Christmas shopping, or are you, like me, running through stores, Starbucks in hand checking out hot dads?