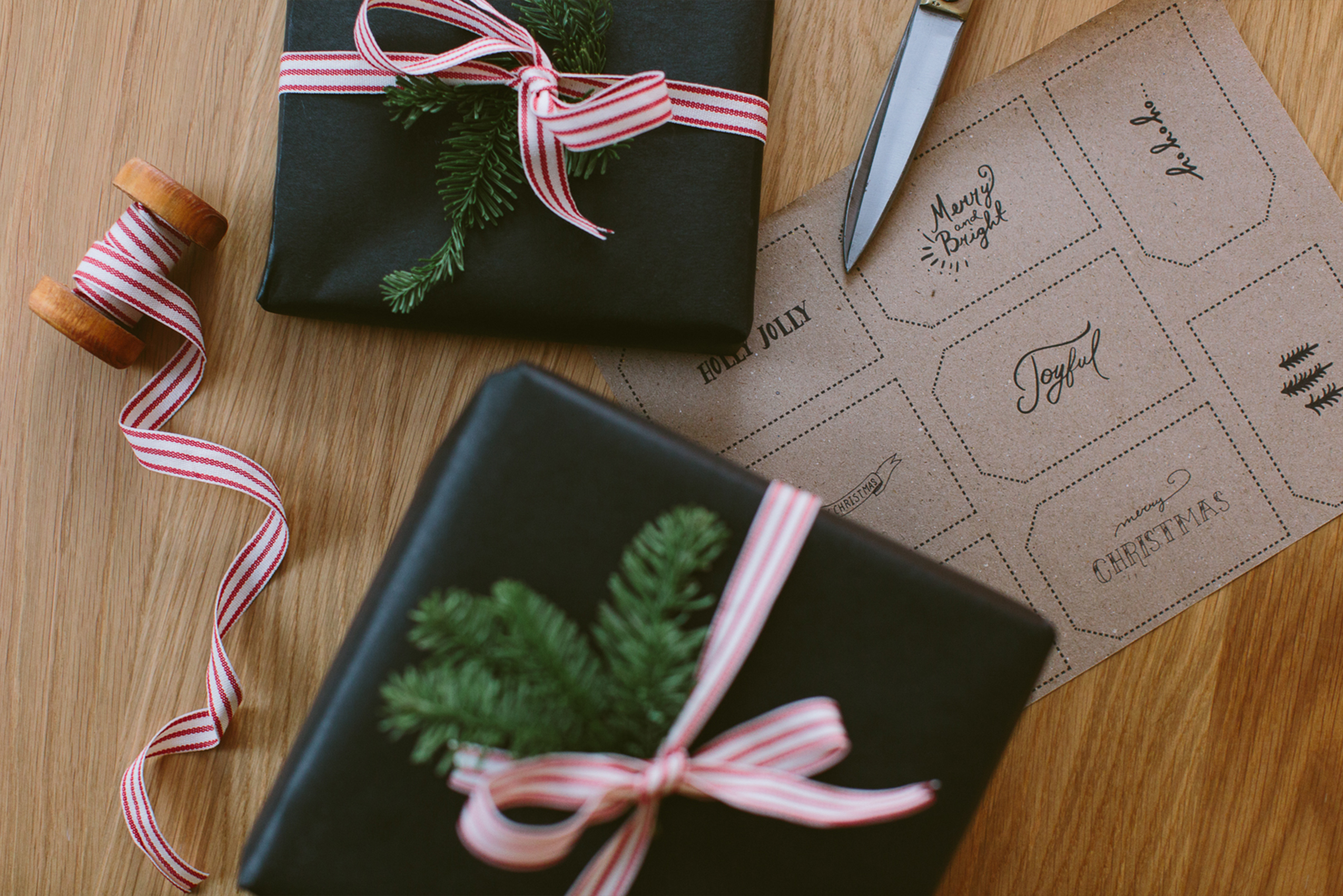 The big day is tomorrow! Today I'll be spending most of the day in the kitchen baking Christmas cookies, and the rest of the time will be spent wrapping presents (forever waiting until the last minute.) If you're in the same boat, these DIY Gift Tags are here to make your day easier.
Best part about this time of year? All the layers. Even if I've not been able to pile on that many this year, yet.
60 and sunny on Christmas day – don't hate it, but it's kind of hard to be in the Christmas spirit with that weather. Feel me? Then here's a Holiday playlist to get you in the mood.
Jess is one of my favorite bloggers for a few reasons: she's cute, I love her dogs, I have a mild crush on her husband, and she keeps it real.
I spent too much time looking at myself in the mirror yesterday, and it's safe to say I've already packed on a few winter pounds. So Blair's tips for staying healthy during the Holidays couldn't have come at a better time.
This pasta recipe though? Not so good at fighting off the pounds, but worth every single delicious calorie.
Marzipan. Sounds difficult to make, but Molly's here to prove it's anything but that. Oh – and that life is better when sprinkles are involved.
Having a bitch buddy is important (especially this time of year), but if you don't have one – not to worry, vent your frustrations here.
Now that Christmas is just a day away, it's time to start planning for NYE, and it's one of those rare occasions where I'm down to dress up.
Carrot cake has a special place in my heart and a hold on my hips.
Tequila + chocolate = spiked hot chocolate