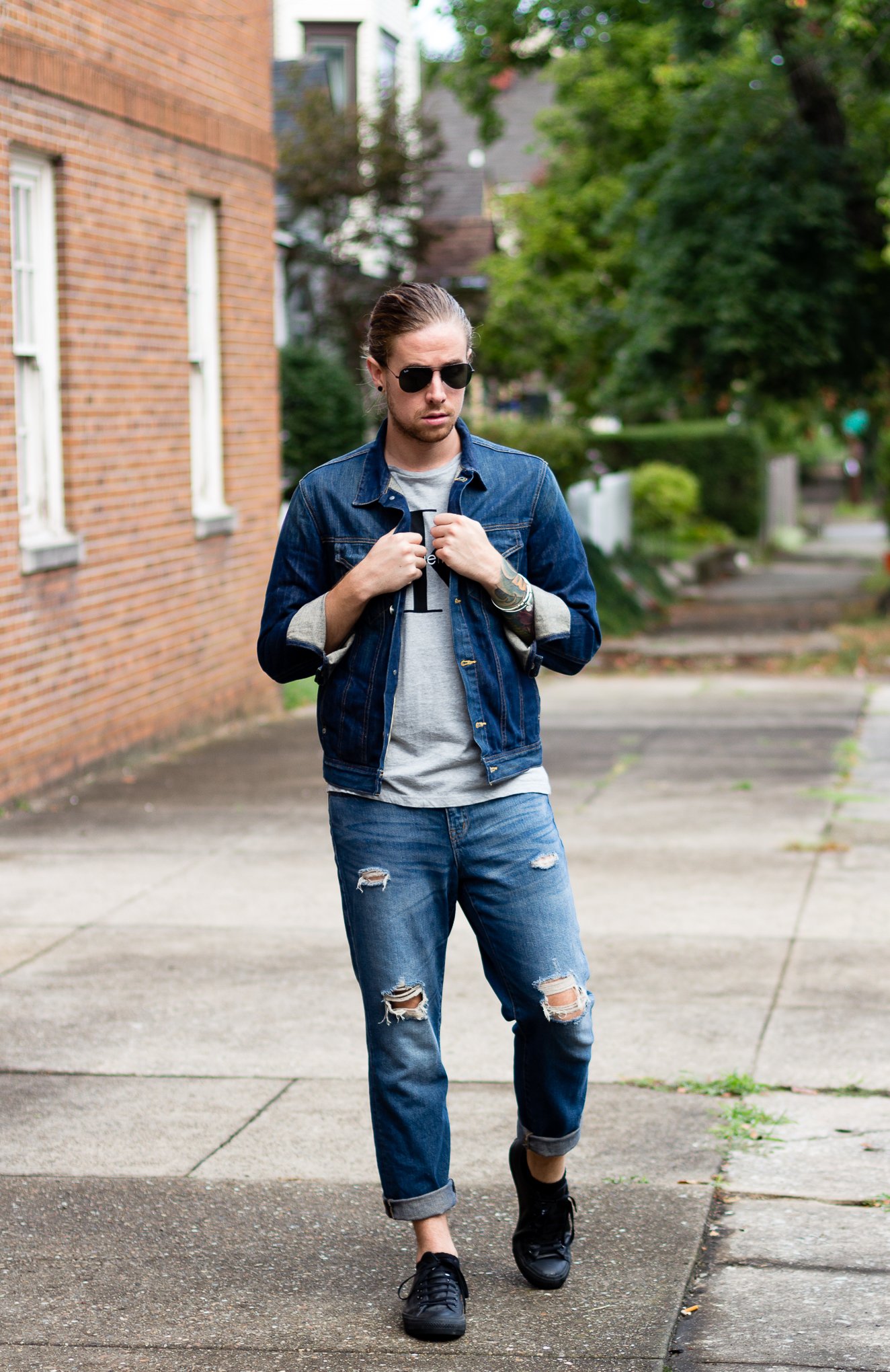 Ray-Ban Sunglasses | Big Star Denim Jacket (similar here) | CK Jeans Tee | Madewell Denim (similar here) | Converse Sneakers | Alex and Ani Jewelry
I was able to wear a denim jacket around most of the day yesterday without breaking a sweat. After what seems like the longest and hottest summer in recent memory it was literally a breath of fresh air.I'm sure I'll be complaining about how cold it is before long, but until then I'll be sure to enjoy these 70 degree days.
In other news, waking up for 6 am yoga classes is hands down one of the best decisions I've ever made for myself. At first they were definitely a drag, but now that I've gotten the hang of it they set my days up to be 100% more productive than those days where I sleep in a few extra hours. AND to top that off I've already started to notice a difference in my body. Oh the joys of being a boy, am I right? Sorry girls, don't hate me, but I had to brag for a second cause it feels damn good.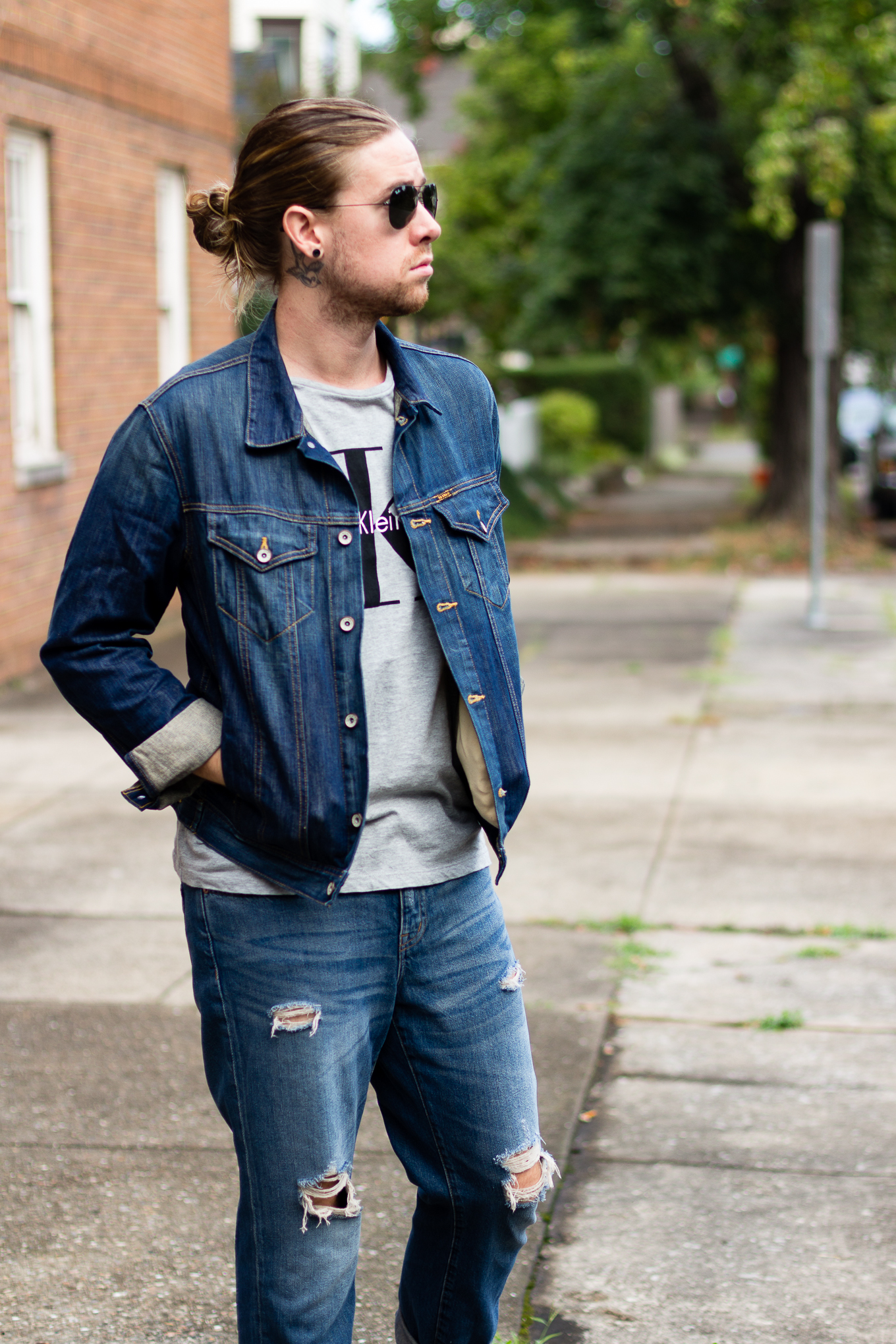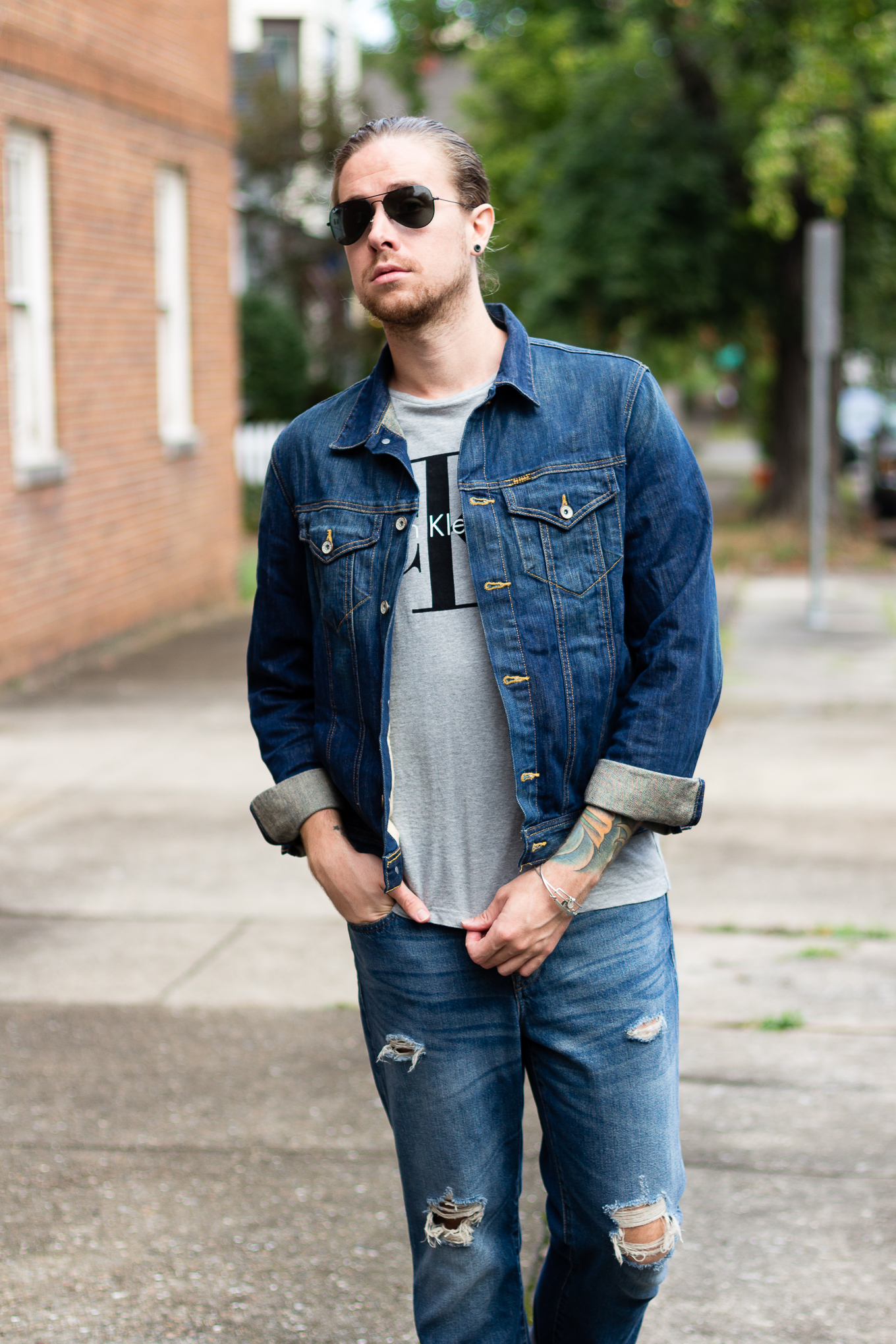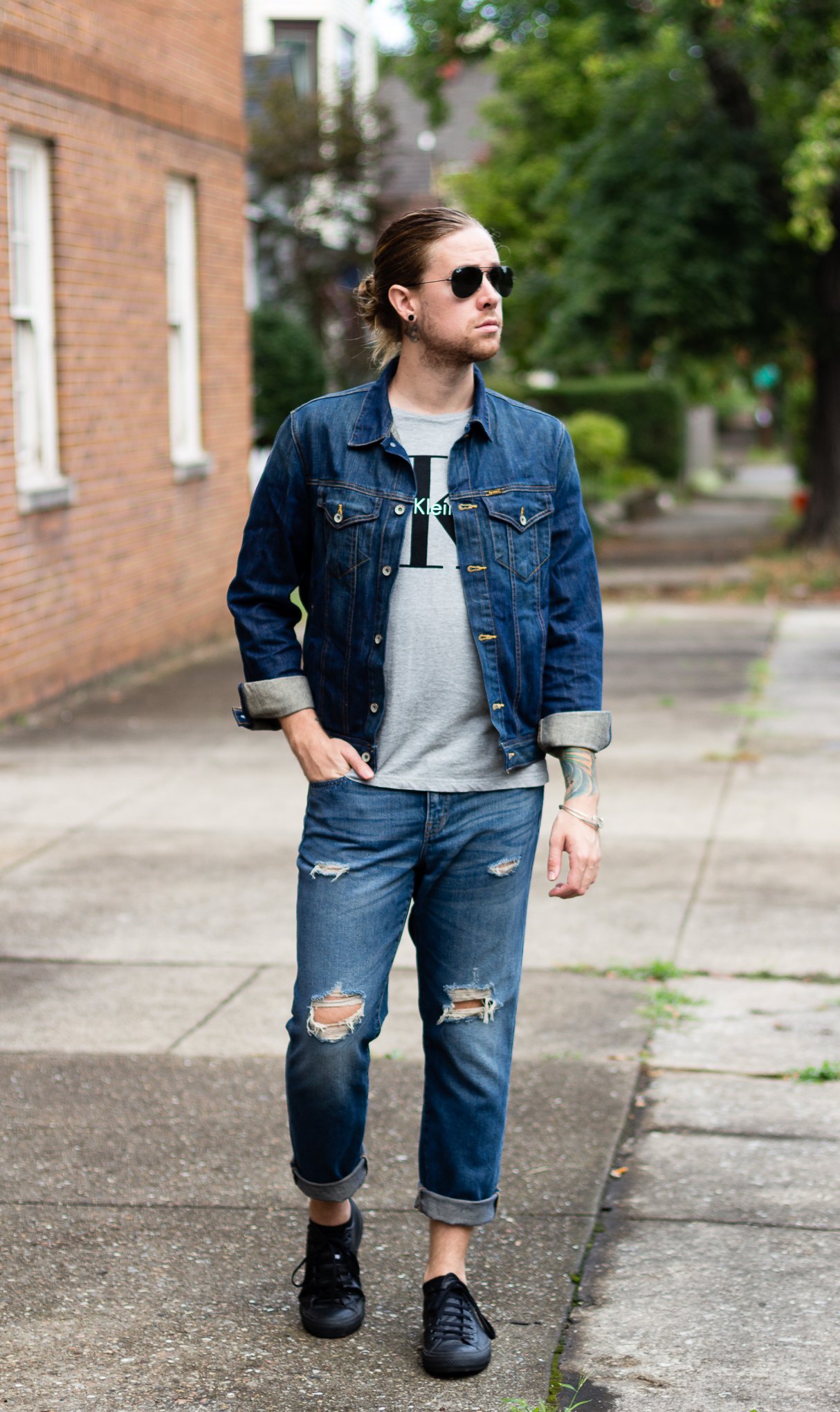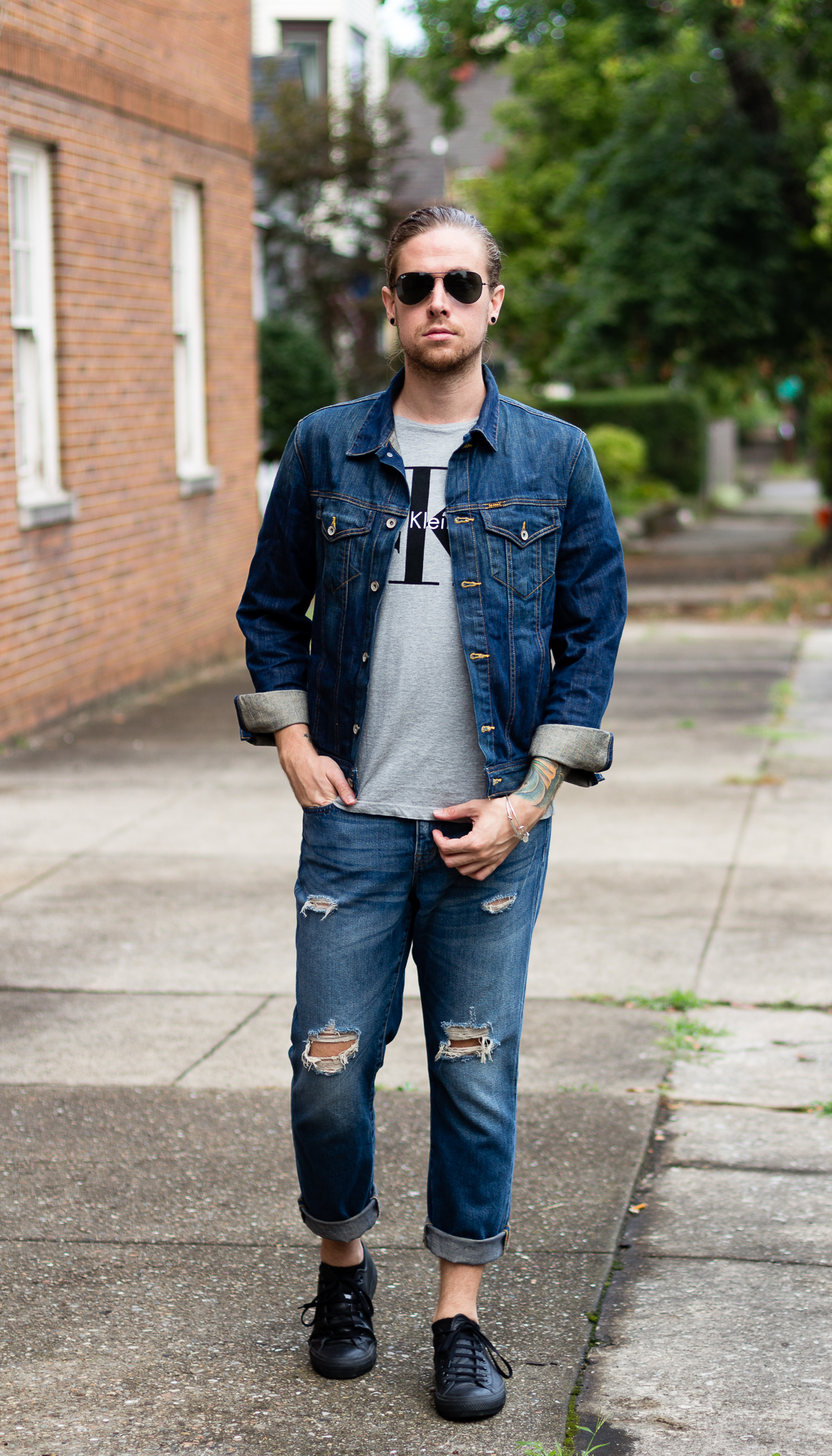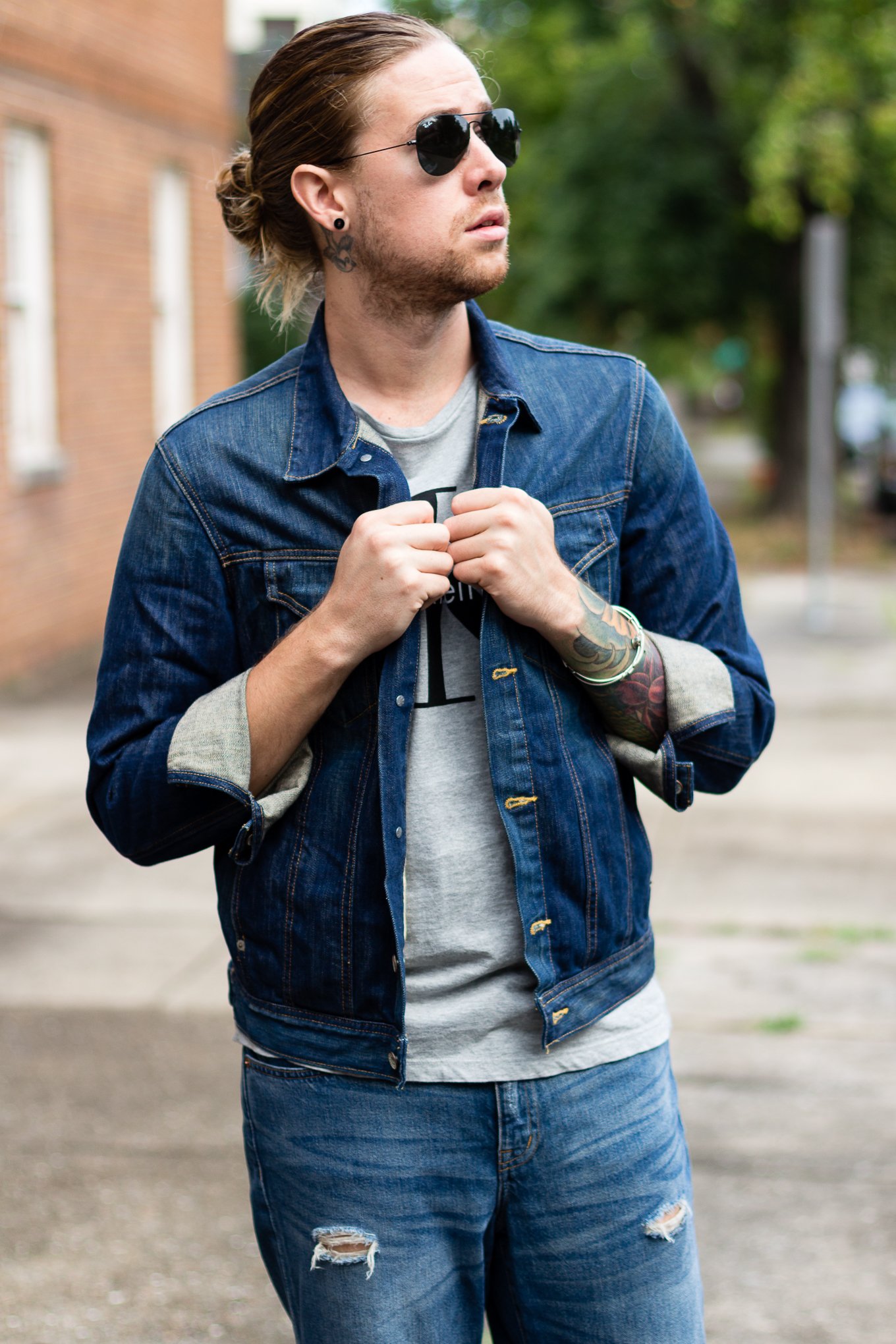 Photography by Josh Johnson
Follow The Kentucky Gent on Follow