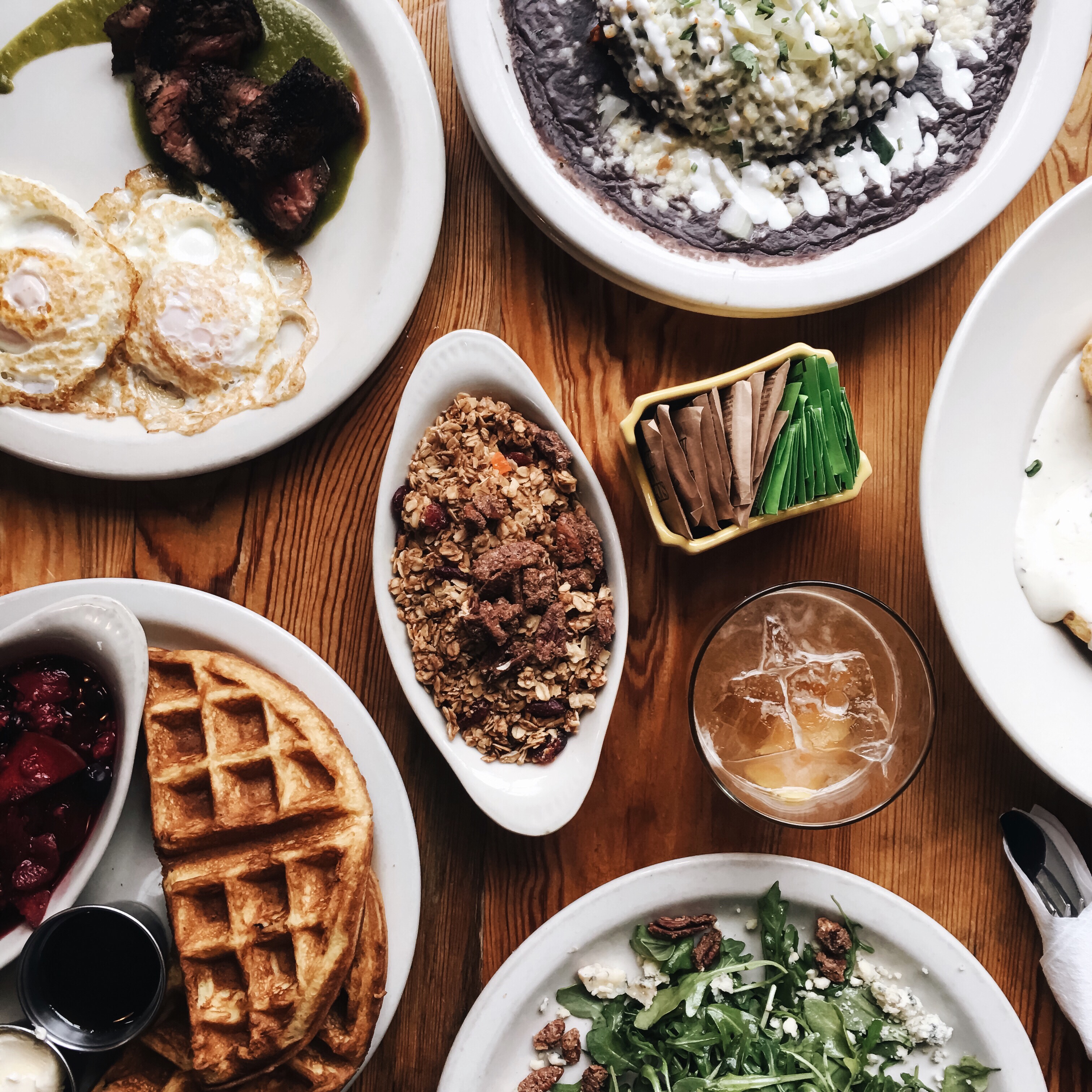 Today I'm happy to introduce a new feature that I've been juggling around in my head for a few weeks now. I've been wanting to introduce more Louisville-centric content on the blog, but up until earlier this week I wasn't 100% sure how I wanted to do that – until now. Welcome to Louisville Eats. First up: Silver Dollar.
There's a lot of restaurants that I eat at around Louisville that don't always end up on Instagram for one reason or another, and that's where this space will come into play. I'm currently undecided on the frequency of these posts, but what I do know is that I'll get to share one of my favorite parts of Louisville – the good food (and drinks) that our restaurants serve up.
Silver Dollar has 100+ Kentucky bourbon & rye whiskeys, made-from-scratch Southern food, and classic honky tonk music served up in a rehabbed firehouse – complete with a fireman's pole.
They serve up dinner 7 nights a week from 5 until 12 and some of the best drinks in town until 2. On the weekends they dish up my favorite brunch in town from 10 until 3. My advice? Show up around 2:30, just in time to order brunch before they close up the kitchen to switch over to their dinner menu. Once you finish up brunch sit outside on the patio drinking Bloody Mary's until 5, and then you'll have to chance to try out their dinner menu as well.
Now here's what you're going to want to order. We'll start with brunch. They have traditional breakfast fare, as well as Tex-Mex versions of several breakfast favorites.
Traditional: Flank and eggs. Add an extra egg. Side of hashbrowns.
Tex-Mex: Chilaquiles. They're essentially breakfast nachos. Aka: hangover cure.
Now onto dinner. The menu does change on occasion – mostly due to the change of seasons, but there are several tried and true favorites.
More often than not I get the double cheeseburger. Grass fed beef. Add bacon. American cheese. Get the house-made chips and ask for a side of their house ketchup.
Second choice to the burger is always their catfish. It never fails to be super satisfying, and some of the best (non-coastal) fish I've put into my mouth.
One restaurant recommendation in Louisville down over a hundred more to go, but we've all got to start somewhere. Right? When you decide to sit down to dinner at Silver Dollar be sure to snag a photo and tag it on Instagram with #OutNLou so I can see what all of you've decided on.
Photos by Josh Johnson
But before you go.. Like what you see?