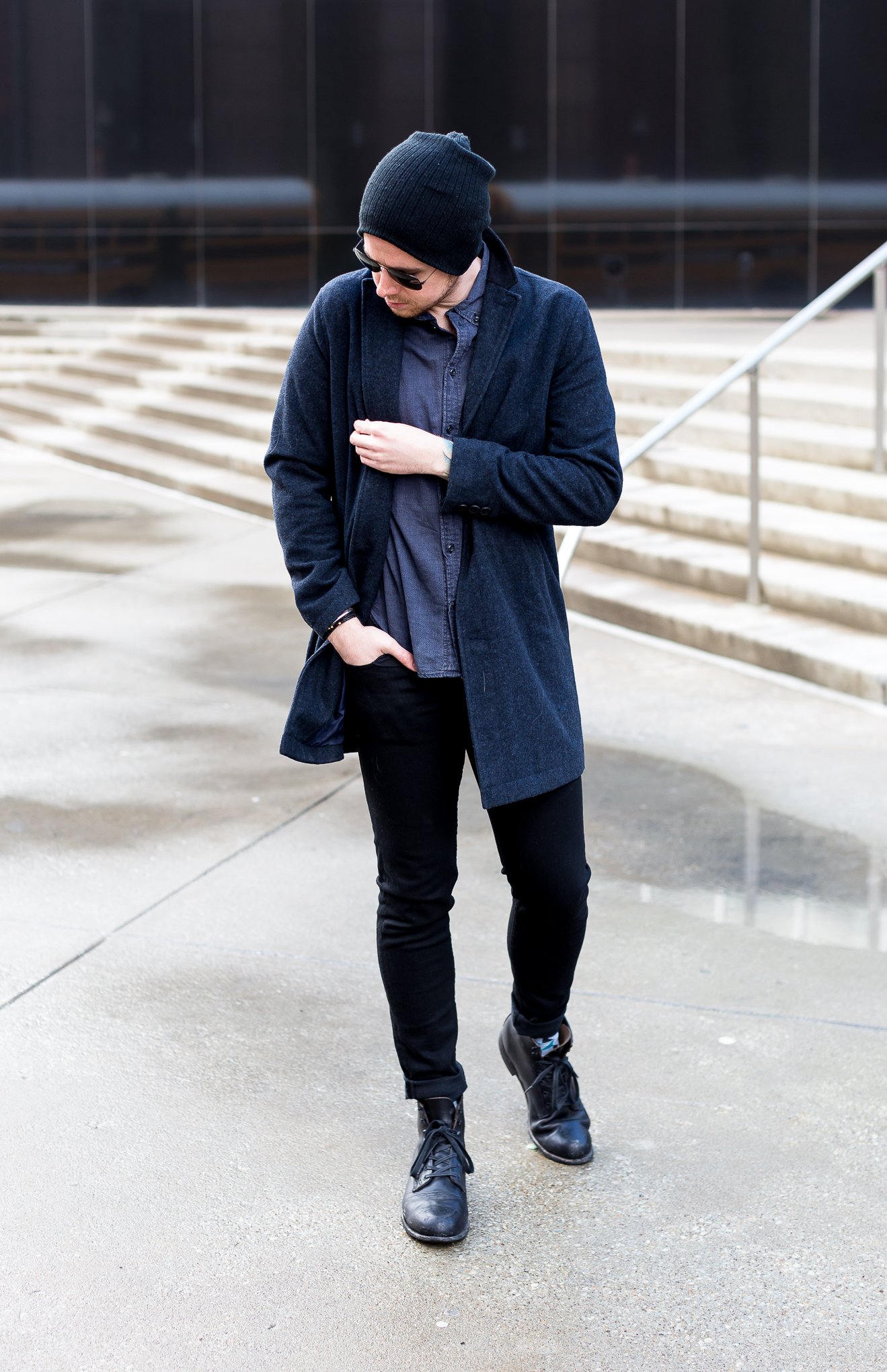 Forever 21 Beanie | Ray-Ban Aviators | H&M Shirt | Topman Coat | Rag & Bone Jeans | Wolverine Boots | Alex and Ani Winding Wrap | Giles & Brother Cuff | Leather Wrap Bracelet
Yesterday we celebrated the girl that brought our Connecting Things Louisville crew together. Jess is getting married to her longtime boyfriend in just a few shorts weeks, and that was the cause of celebration yesterday.
Believe it or not, it was the first bridal shower I had ever been to. I was more than a little nervous about the games played at such events that I had heard so much about, but I'm happy to report that Malisa kept the games to a minimum and instead let us focus on hanging out and getting to make memories the old fashioned way.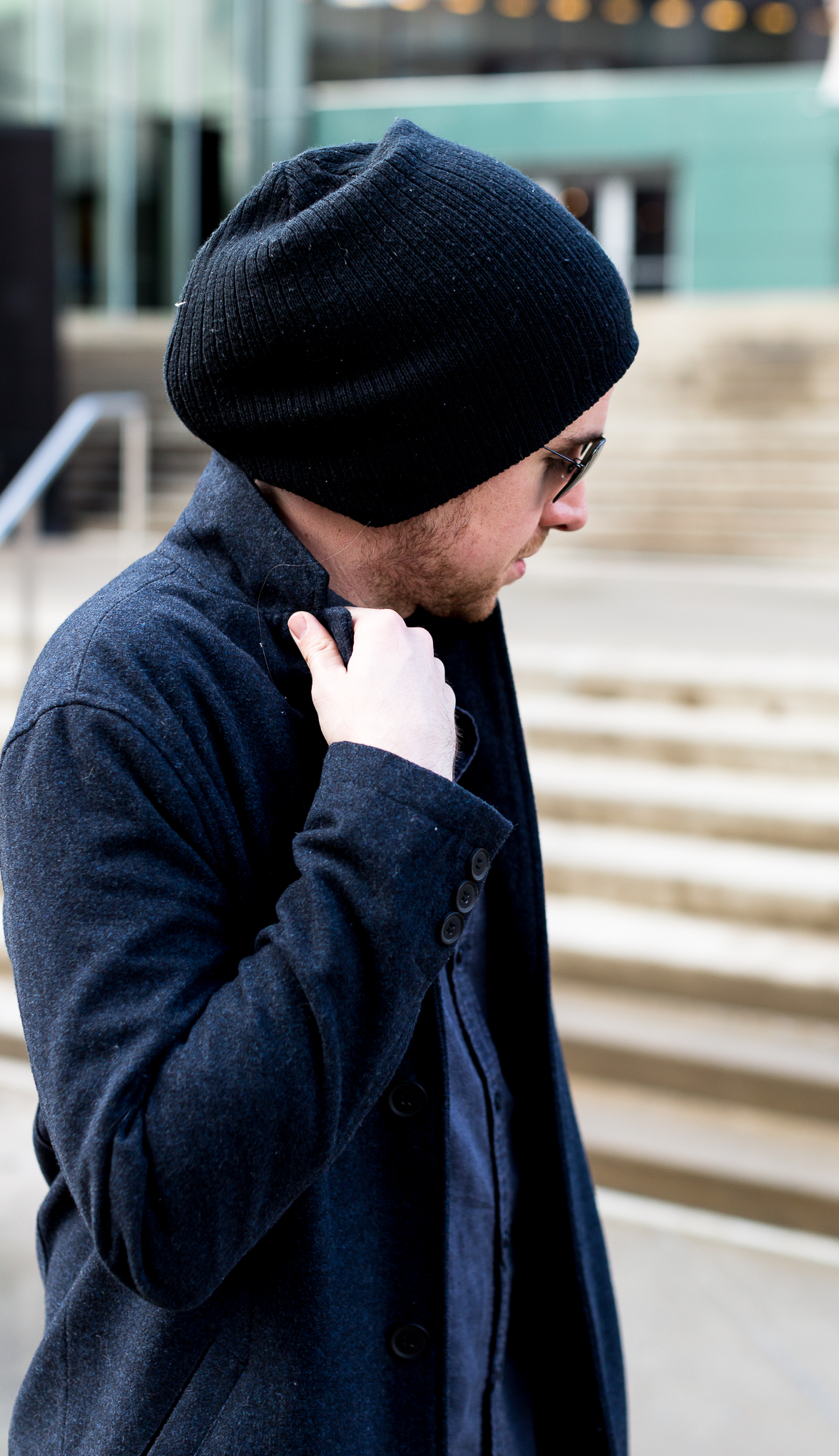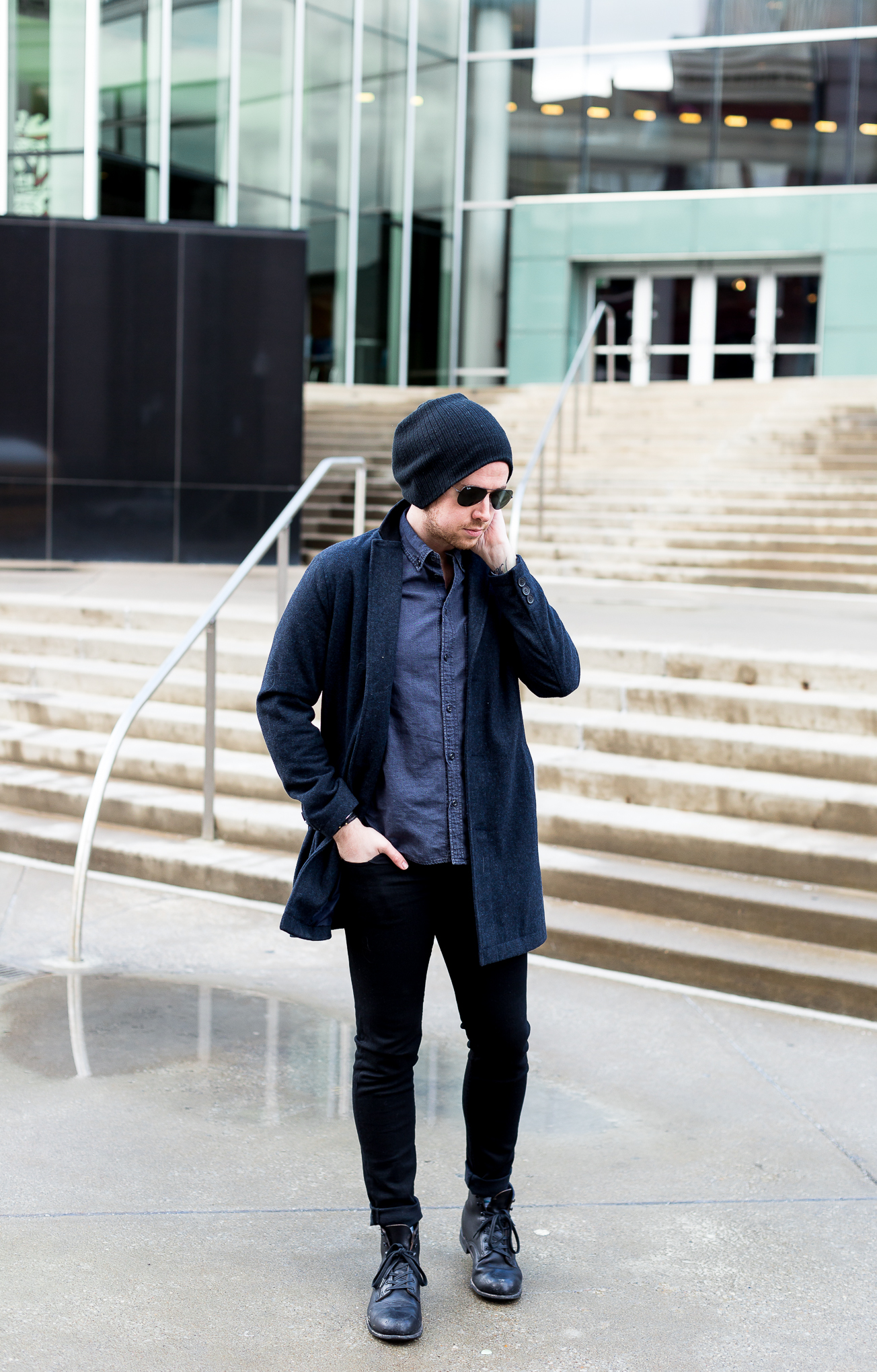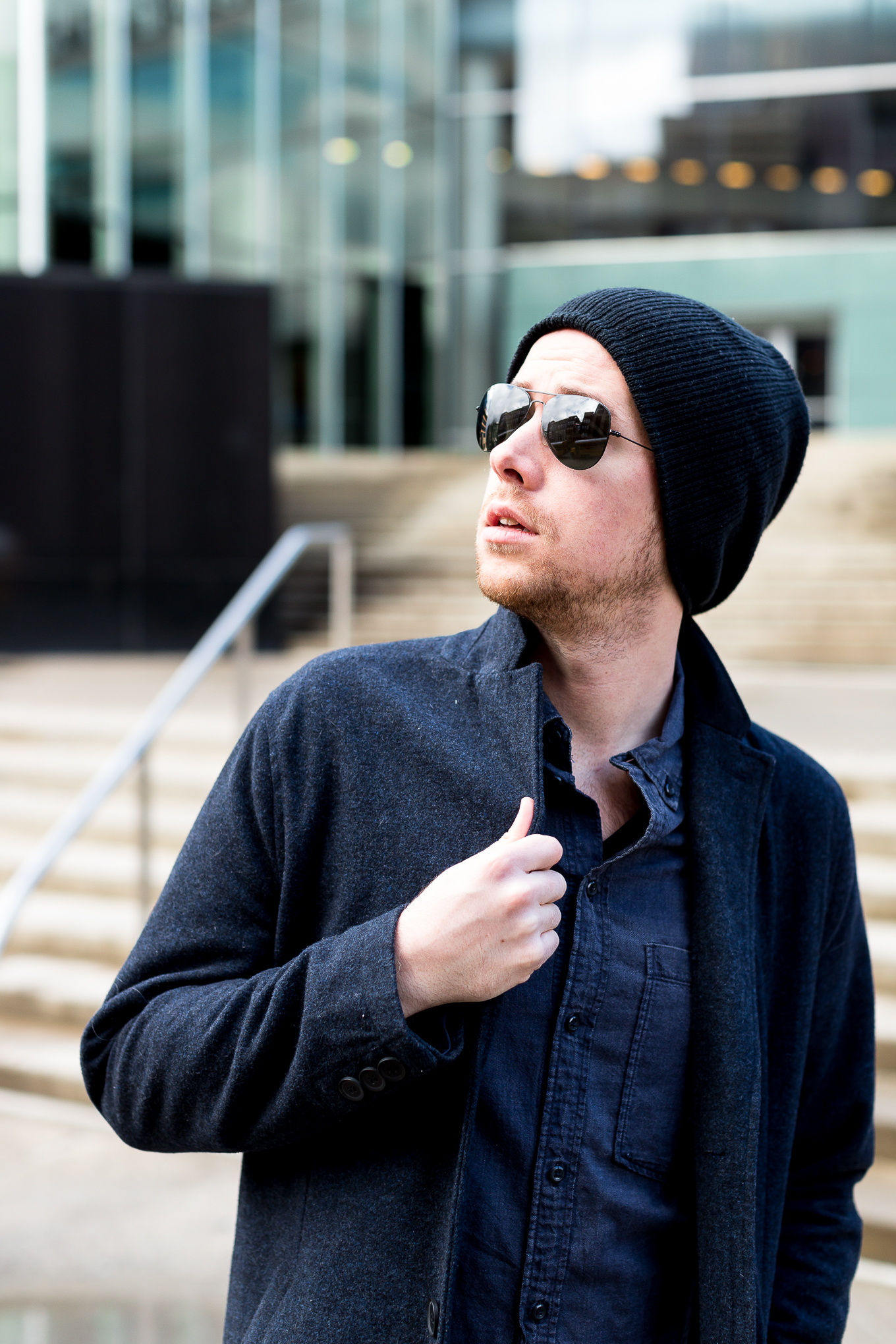 Heading out to to shoot some looks with Crystal here before too long, and I can't believe that this outfit was just shot 2 weeks back – when this coat was 100% needed. Today though, I could easily get away with wearing shorts and a t-shirt.
But I'm not quite ready to break out the shorts yet. Did that a few weeks back, and I was made glaringly aware of the fact that I've not worked out in a few months and my body shows that.
Until the shorts get placed back in rotation I'll continue keeping these black rag & bone jeans in heavy rotation. I know I've talked them up before, but damn – they fit like a glove and are 100% worth the investment.
Shop The Post

But before you go.. Like what you see?