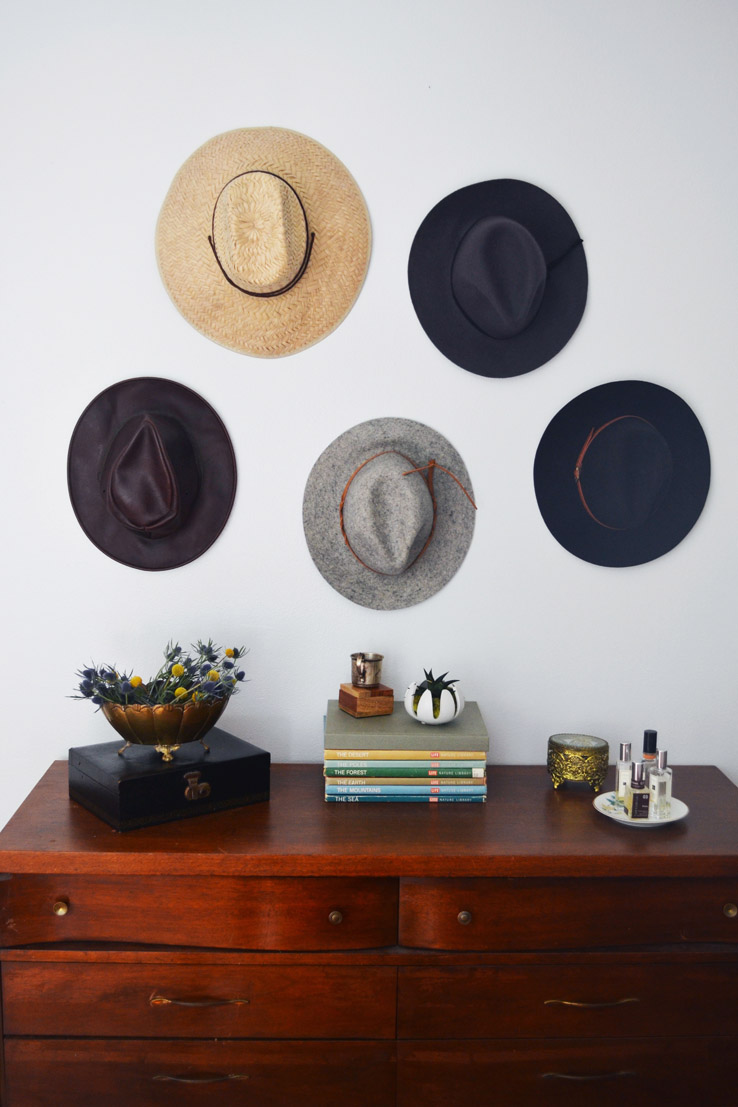 If you've ever rented a home or apartment you'll probably understand how hard it can be to turn a rental home into a nest, and if you can't relate – consider me jealous. I've rented some incredible apartments, but I've always been limited on what I'm able to do to them to make them my own. It probably has a lot to do with me watching a little too much HGTV, but I'm always dreaming of which walls I want to knock down, what countertops I want installed, and how amazing a stainless steel stove would look in place of that ugly white one that I have.
But over the years I've come to terms with the fact that until I have a house of my own demoing walls and installing countertops are probably out of the question (but if you happen to be a cool landlord reading this, let's talk). These rental decorating tips can make your space feel a lot more like home though.
Speaking of decorating tips: I'm kicking myself for not thinking of covering walls in plywood to protect walls in order to put a personal spin on them.
Gift guides aren't really my thing, but my friends on the other hand? They're pros. Whether it's for the guys in your life, the coffee fiend, or for the hostess with the mostest they've got you covered.
My next trip to LA has to include a climb up the Hollywood Hills to visit the sign, who's with me?
My favorite thing about baking? There's always something new to learn. Like freezing biscuits before baking to make them more flaky.
We all know I love a good holiday cocktail, but something I've never dabbled in is champagne. Maybe it's time to start?
Last night I went to the movies and ate WAY too much popcorn, or is there really such a thing? Not when it's covered in olive oil and parmesan cheese, right?
Orlando found this white Christmas tree at a thrift store for $7, which is a lot cheaper than the one I found for $700.
Ever since starting to work at The Park I've been able to schedule out blog posts well in advance, and it's been a huge help for me. Here's 4 reasons why you should do the same.
Best part about Connecting Things Louisville? Building an offline community for The Kentucky Gent.