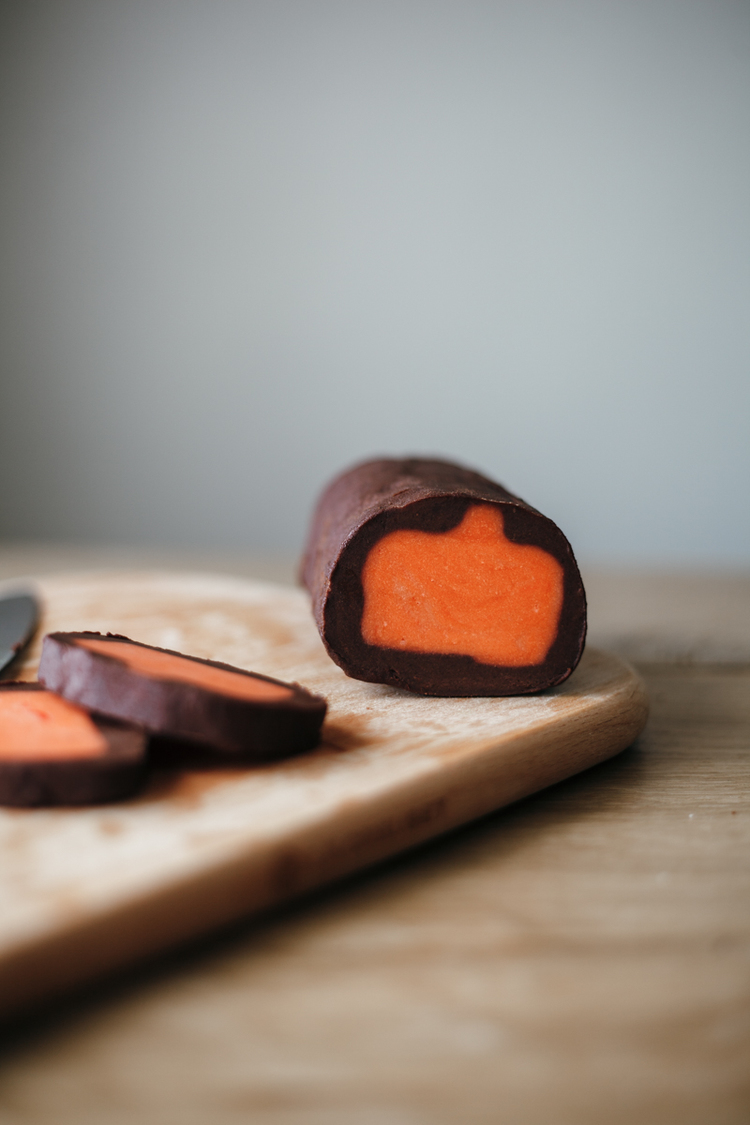 And just like that October is almost over, and just in time for Halloween Molly's recipe for Pumpkin Slice and Bake Cookies are sure to be a crowd pleaser for all ages. Seriously though, kudos to her for planting the idea in my head about homemade slice and bake cookies. Cause I seriously love the ease of them, but can never bring myself to buy pre-made cookie dough at the grocery.
If I'm working it's almost guaranteed that there will be music playing in the background, and while the music I'm playing typical fits the mood that I'm in it also matches the season.
While most people tend to spend most of their summer working on their best bodies I highly dislike sweating my ass off, which means I tend to cut back on my workouts during the warmer months. Now that the weather has cooled off though I'm ready to start getting back in shape, and I'm seriously considering hiring a personal trainer. I'll admit, I could use the help.
I've said it before, and I'll say it again: I don't shop a lot. When I do shop I tend to focus on the basics and save my money for pieces worth the investment. A good jacket, this time of year, is exactly one of those pieces.
Not sure what pieces are worth the investment? Style Girlfriend has rounded up 20 Fall Jackets for Guys in their latest style roundup. You're welcome.
If you're looking to stock up on new fall gear then you're in luck cause Talun is giving away 2 (two) $100 gift cards to East Dane, and you've still got time to enter.
"If you ask me what I came to do in this world, I, an artist will answer you: I am here to live out loud." Émile Zola
I'm teaming up with Makr for a little Friendsgiving action, and while I'm excited about it – I'll admit to being a little nervous. Decorating a table is definitely outside my comfort zone. Currently seeking more inspiration like this and/or help, please send any/all my way.
Next up on my booking buying list/inspiration quest? STYLED by Emily Henderson. If you're ahead of the curve on that one, head over to her site to enter to win a hand-picked vintage gift from the EH team.
I'm still craving everything under the sun after completing The Bourbon Chase this past weekend, and these Brown Butter Seared Burgers with Bourbon Mushrooms, Bacon, and Gruyere are 100% calling my name.
Photo c/o Molly