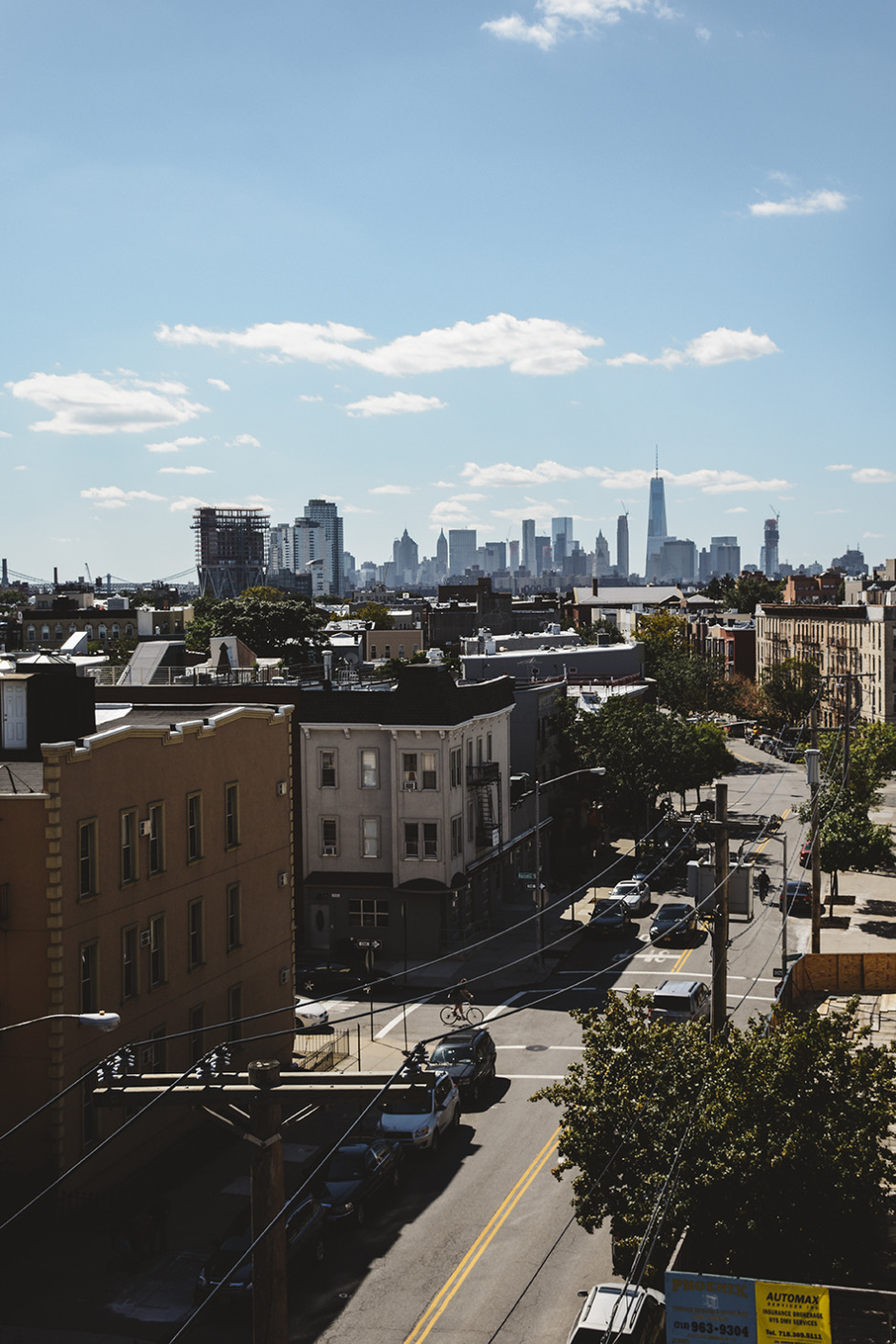 Each and every time I visit NYC I do my best to explore a new neighborhood, Long Island City was talked this trip by staying at The Boro Hotel. But thanks to the massive size of the city I've barely made a dent in the areas I'd like to see more of as well as having no idea where to start. The latest in The New York by Nick series at I Am Galla has me ready to spend more time in Brooklyn when I head back in January, thank the gods I just got a new coat.
One thing I am looking forward to with the cooler weather that is coming is all the fall-related food that comes with the new season, and yes – that means everything pumpkin related, like these Pumpkin and Chocolate Crepes.
There's actually a lot of food content headed your way over the next few weeks (now's the perfect chance to check out the Jalapeño Cheddar Burgers from earlier this week), and that means I'm having to learn to step up my food photography game. If you're in the same boat, these tips from Donal Skehan should come in handy.
With the change of seasons I've tried to slow down a bit and focus on things that make me happy and less on my to-do lists, and this quote from The Fresh Exchange made me realize it was the right decision.
I'm not ashamed to admit, I'm a fan of Justin Bieber's last tunes, and this acoustic cover of Where Have Ü Been is everything.
I miss having hardwood floors because there's nothing more cozy than layered rugs, especially this time of year.
Blogging is constantly an uphill climb, from dealing with changes in how Google crawls your site to learn how to master SEO and everything in between, and the biggest thing I've learned is to ask your friends from help. For instance, Katie shared some tried and true tips on taking your own photos with a tripod and remote, and Blair shared how to use affiliate links strategically (something I really need to take advantage of). Moral of the story: always surround yourself with people that'll help you be a better human as well business-person.
I love a good gallery all, no secret there, and after seeing this living gallery wall idea I know how I'm spending the first cold weekend we have here in Louisville.
I'm taking a little trip to Indy next week as an Instagram Influencer (my first one!), and besides being excited for that reason I'm also excited to get out of town for a bit. Because like the girls at Wandeleur reminded me, vacations are good for the soul.
Photo c/o I Am Galla & shot by Nick Pierce