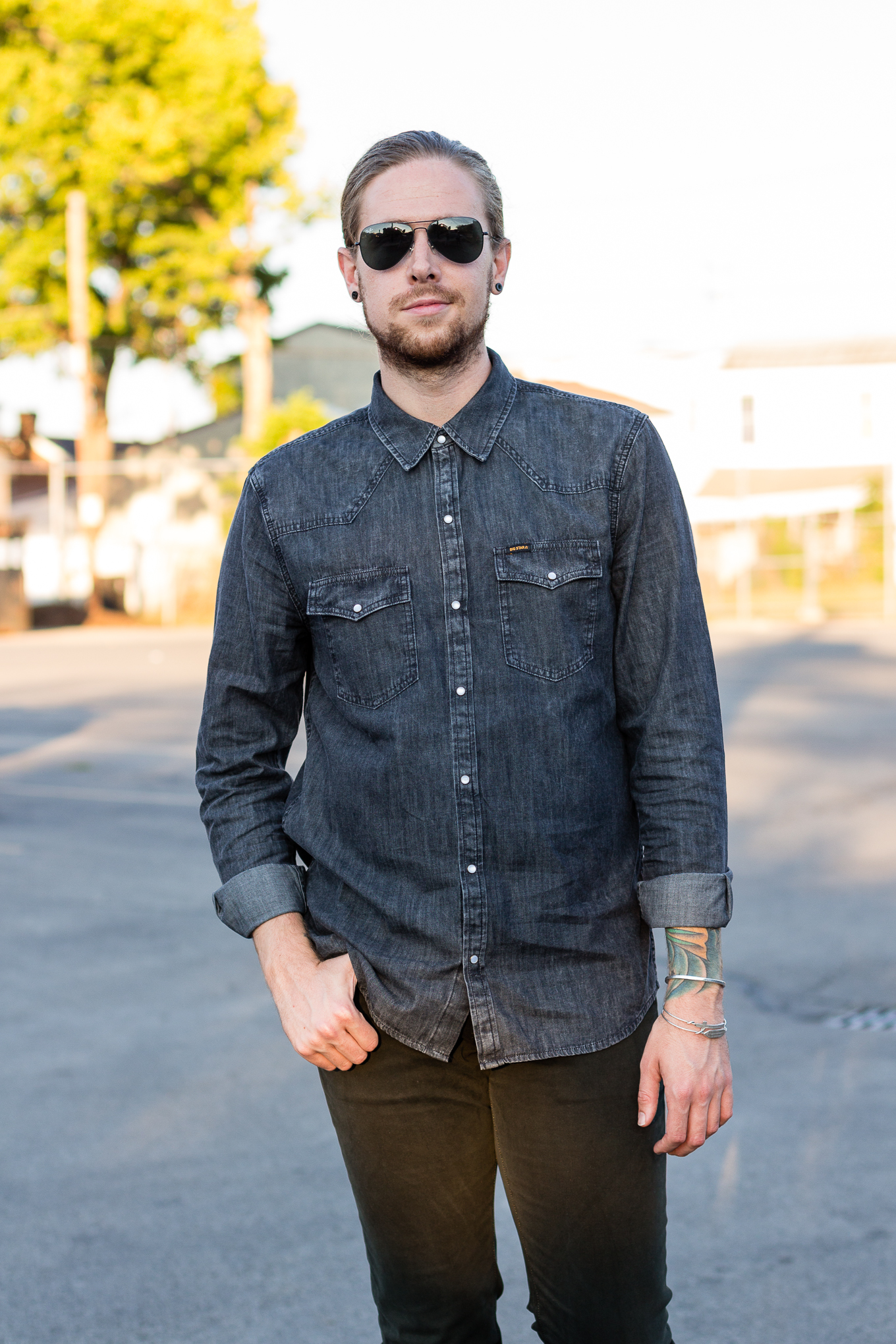 Ray-Ban Sunglasses | Big Star Shirt (c/o) | Big Star Pants (c/o) | Giles & Brother Cuff | Alex and Ani Bracelets | Frye Boots (c/o)
If you're from Louisville and work from home full-time or even part-time I'd seriously consider looking into The Park. Not sure what that is? It's a communal work space, that happens to come with free coffee and beer. So, yes you can drink beer at work at 10 am on a Monday or coffee at 10 am on a Tuesday without anyone batting an eyelash. Checking out their space had been on my to-do list for a minute, and I was finally able to cross that one of the list a few days back thanks to a Jess calling a Connecting Things meeting there.
I'm glad it happened, seriously. Now to fill out an application to begin working their part-time. Cause while I love the flexibility that working from home allows more often than not Netflix and/or Hulu (catching up on old seasons of The Amazing Race and Survivor can seriously suck you in) sucks me in and my productivity takes a hit. Fingers crossed working from there a few days a week will be the kick in the butt I need.
In other news, who else is glad that TGIT is back in action? This guy! That Grey's Anatomy season premiere though? I mean, damn. I'm not going to give any spoilers, but Shonda went right for it within the first 7 minutes of the show. She's a mastermind at weaving real life issues into something that is easily relatable to all audiences, and tonight's episode hinged on the fact that the bullying is rampant in all facets of our society. Coming from a kid that was bullied up until he shoved a bully into a locker in 11th grade my hat is seriously off to you Shonda, you're a hero for giving a voice to all those scared kids that thought they were in this alone.
Last but not least, I picked up these pants and denim shirt from Big Star when I was in New York last, and I'm beyond excited to finally have the chance to break them in. The days have been a little toasty this week, but the nights have been crisp. I can almost taste fall in the air. That may have something to do with all of the pumpkin I used in the kitchen this week, or because fall really (finally) is right around the corner.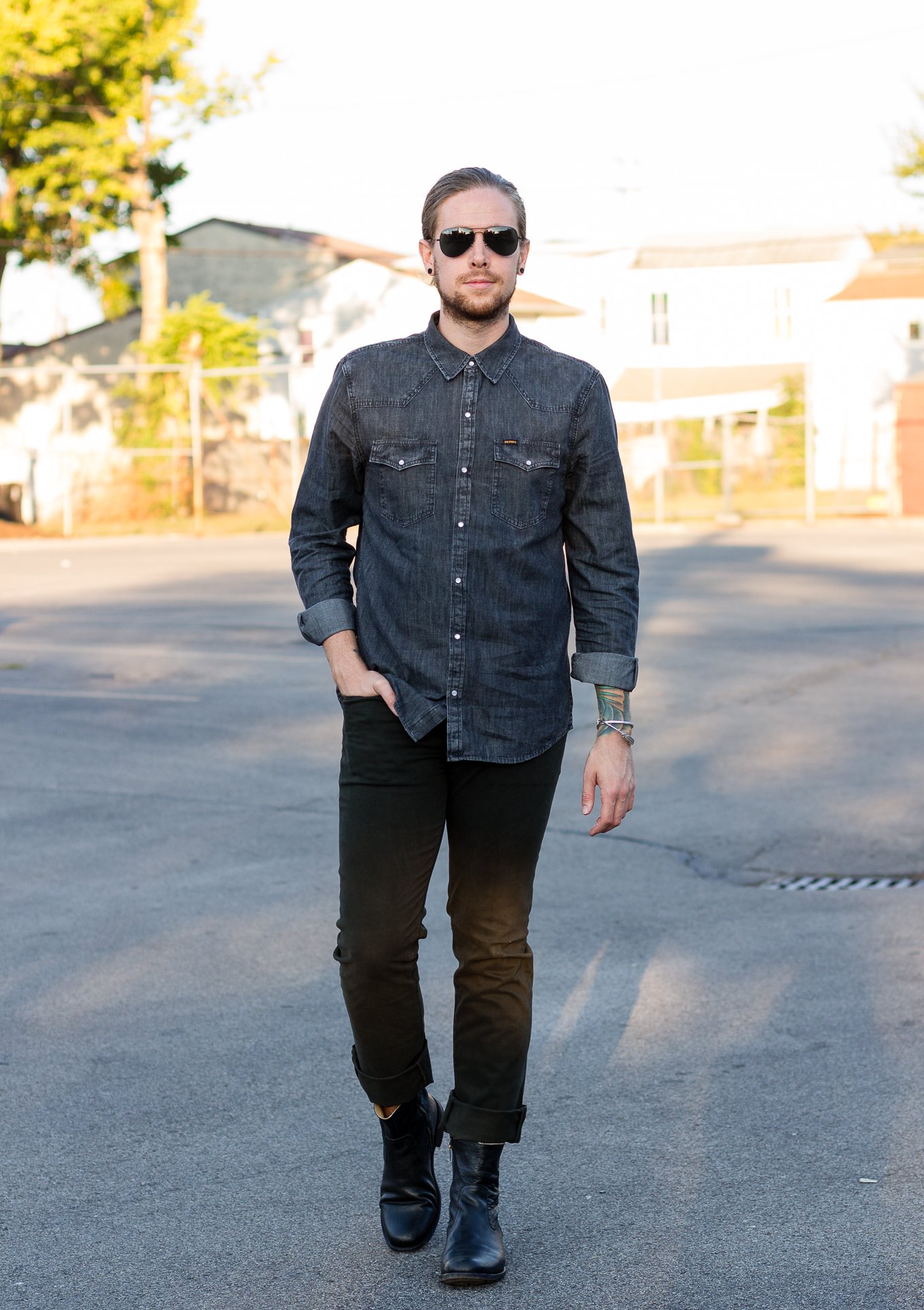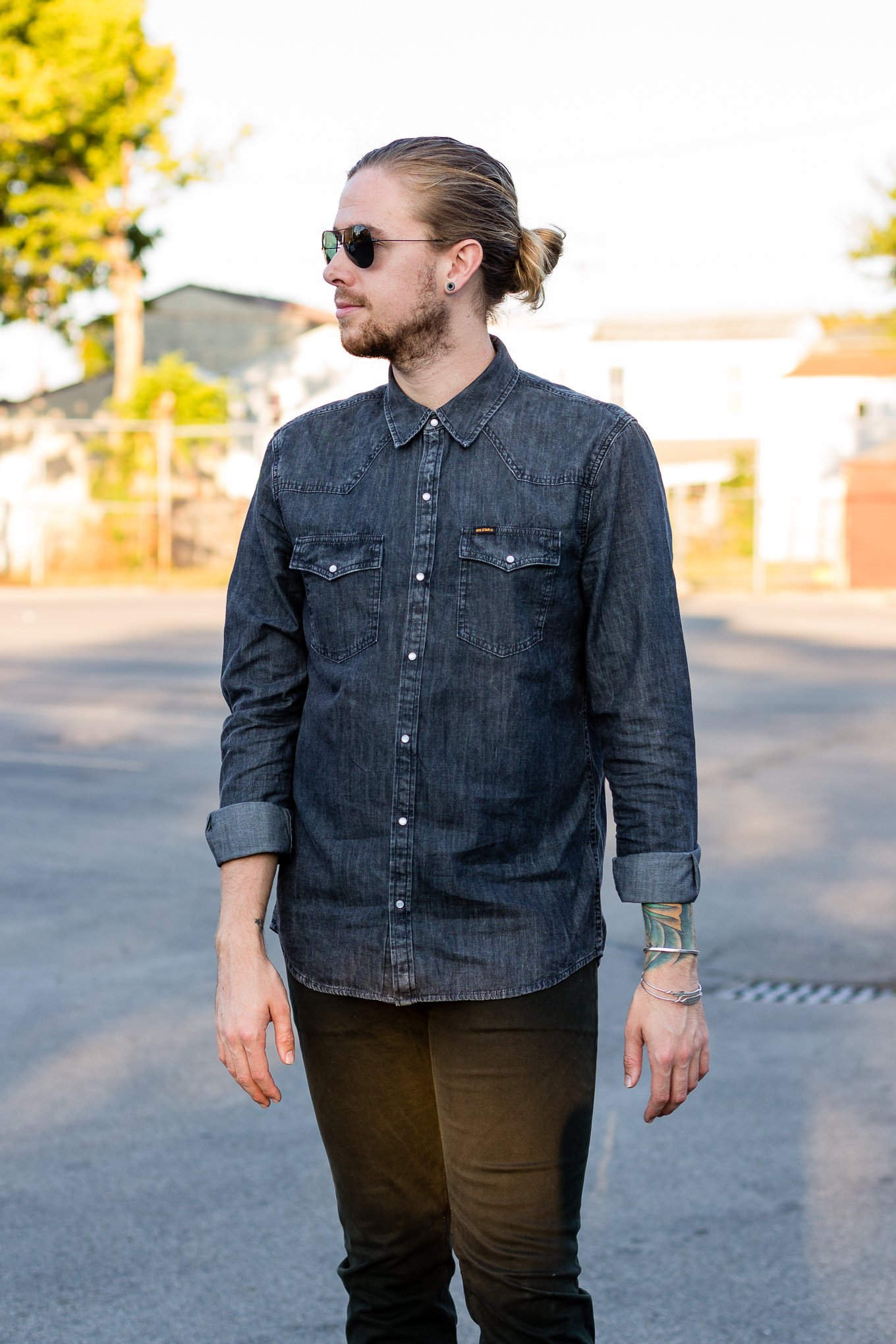 Photography by Jessica Malloy
Follow The Kentucky Gent on Follow