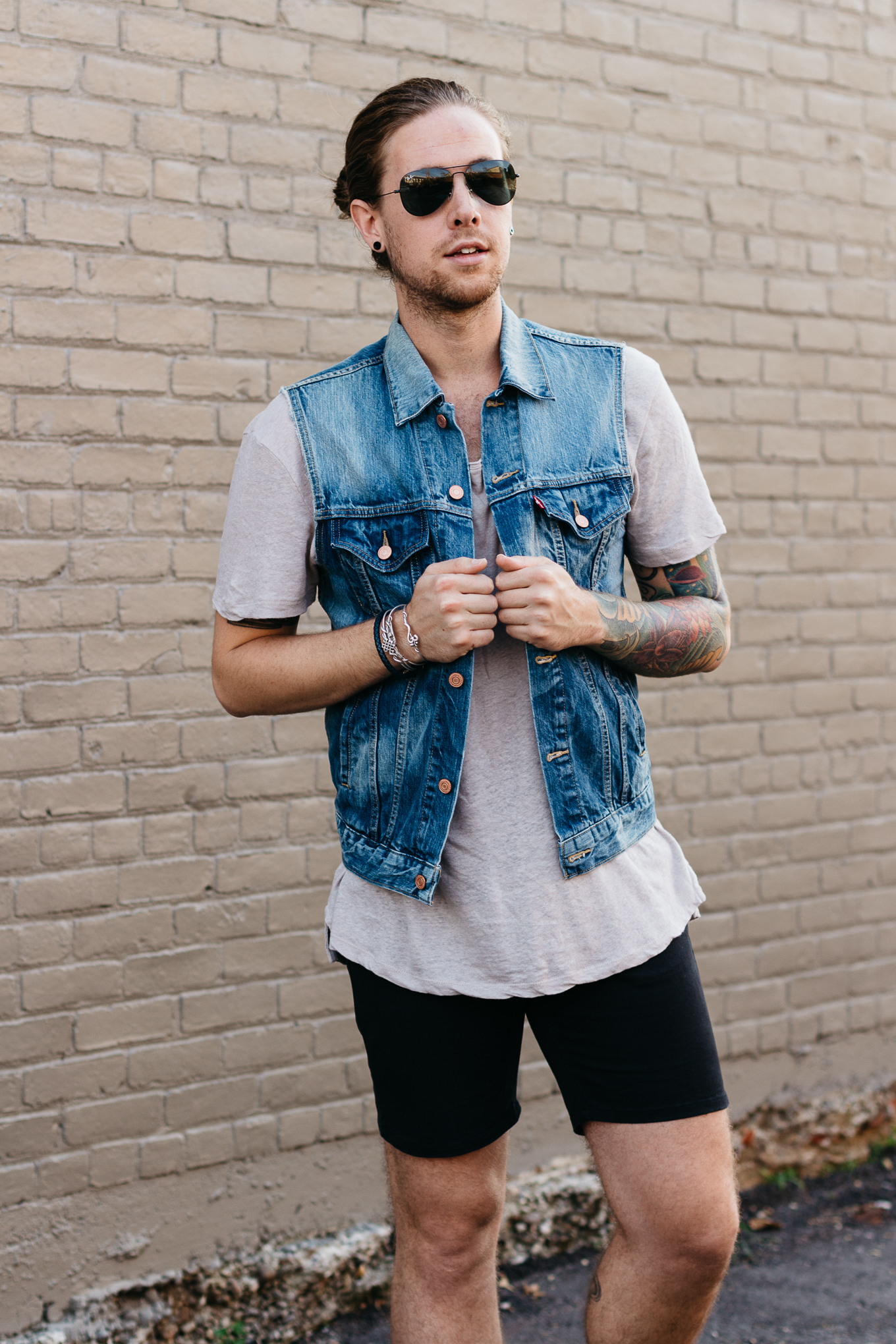 Ray-Ban Sunglasses | UO Tee | Levi's Vest (similar here) | Obey Shorts (similar here) | Alex and Ani Bracelets | Vans Shoes
Well, it's back to wearing shorts and tees for the next few days here in Louisville. Indian Summer is a thing, and if you've not heard of it before (don't worry, me either) it's a period of unseasonably warm, dry weather that sometimes occurs in autumn in this neck of the woods.
I love warm(er) weather as much as the next guy. There's nothing better than enjoying dinner al fresco or getting dressed without having to put much thought into it. But I'm definitely ready to retire the shorts and tees for this year.
I'm finally feeling 100% again (minus a little tickle in the back of my throat) after completing The Bourbon Chase last weekend, and I'm ready to take on this weekend – that comes complete with a trip to the pumpkin patch and a date on Sunday night. What's everyone have on their agendas for this weekend?! Leave me a comment below, I'd love to hear all about it.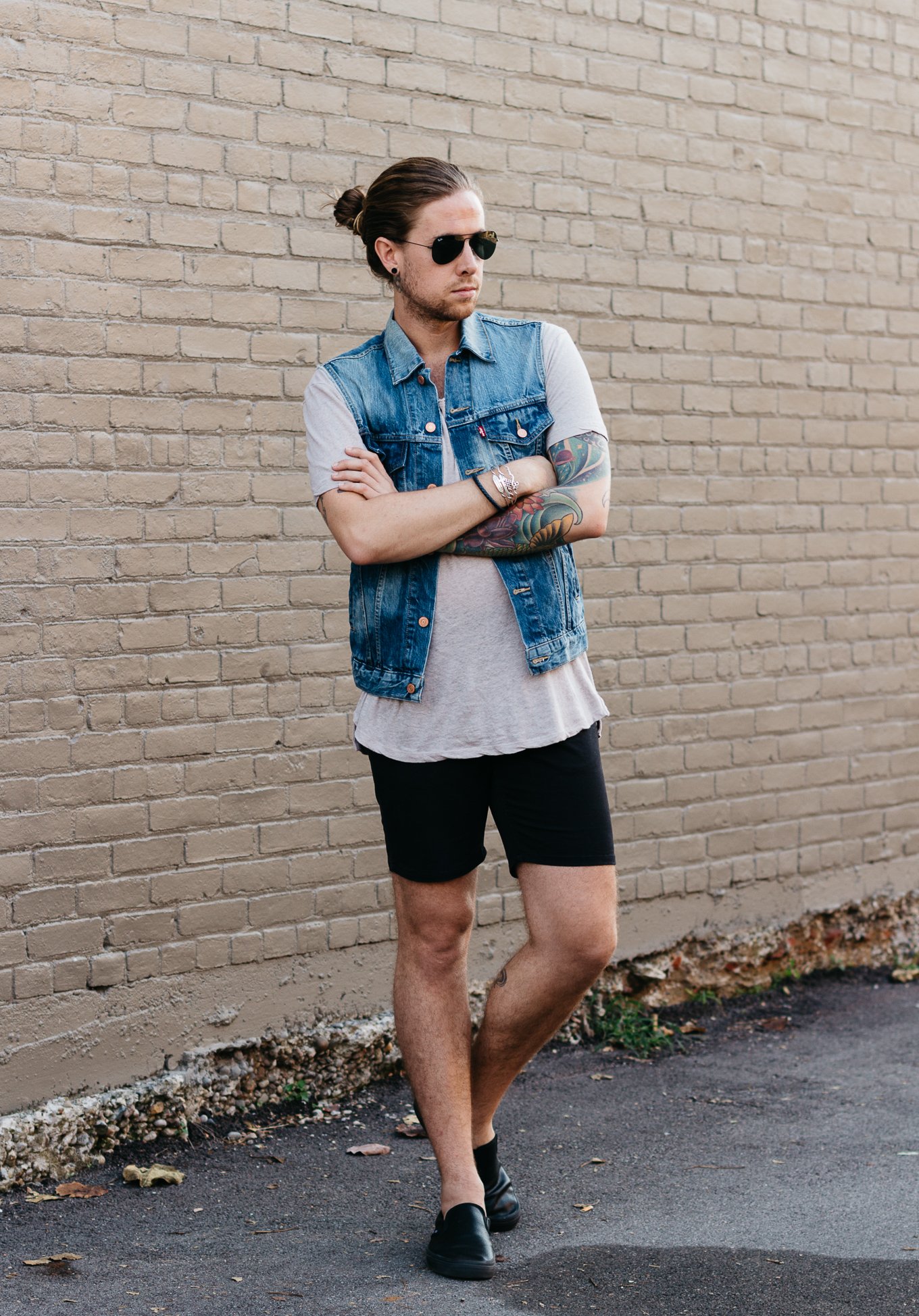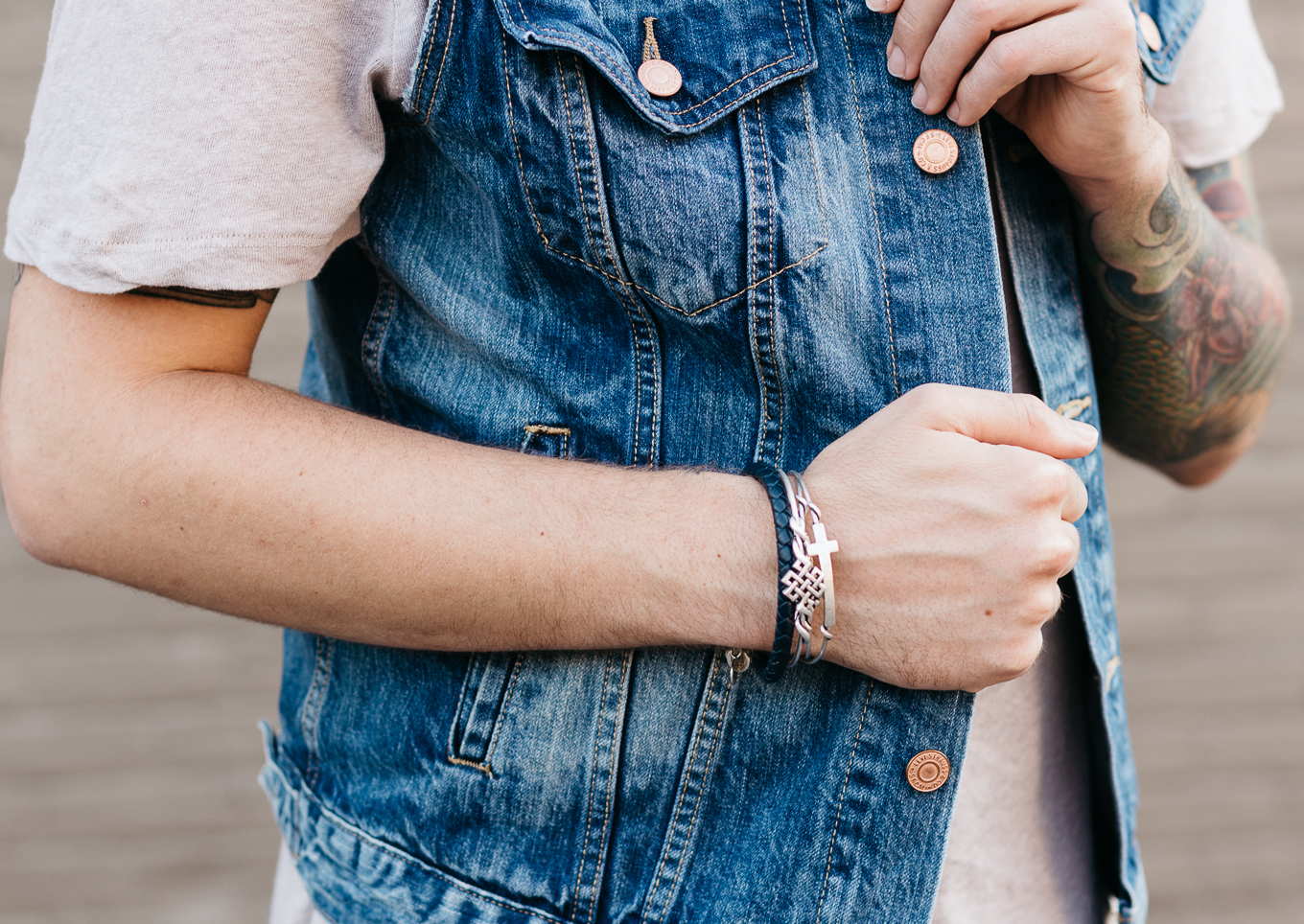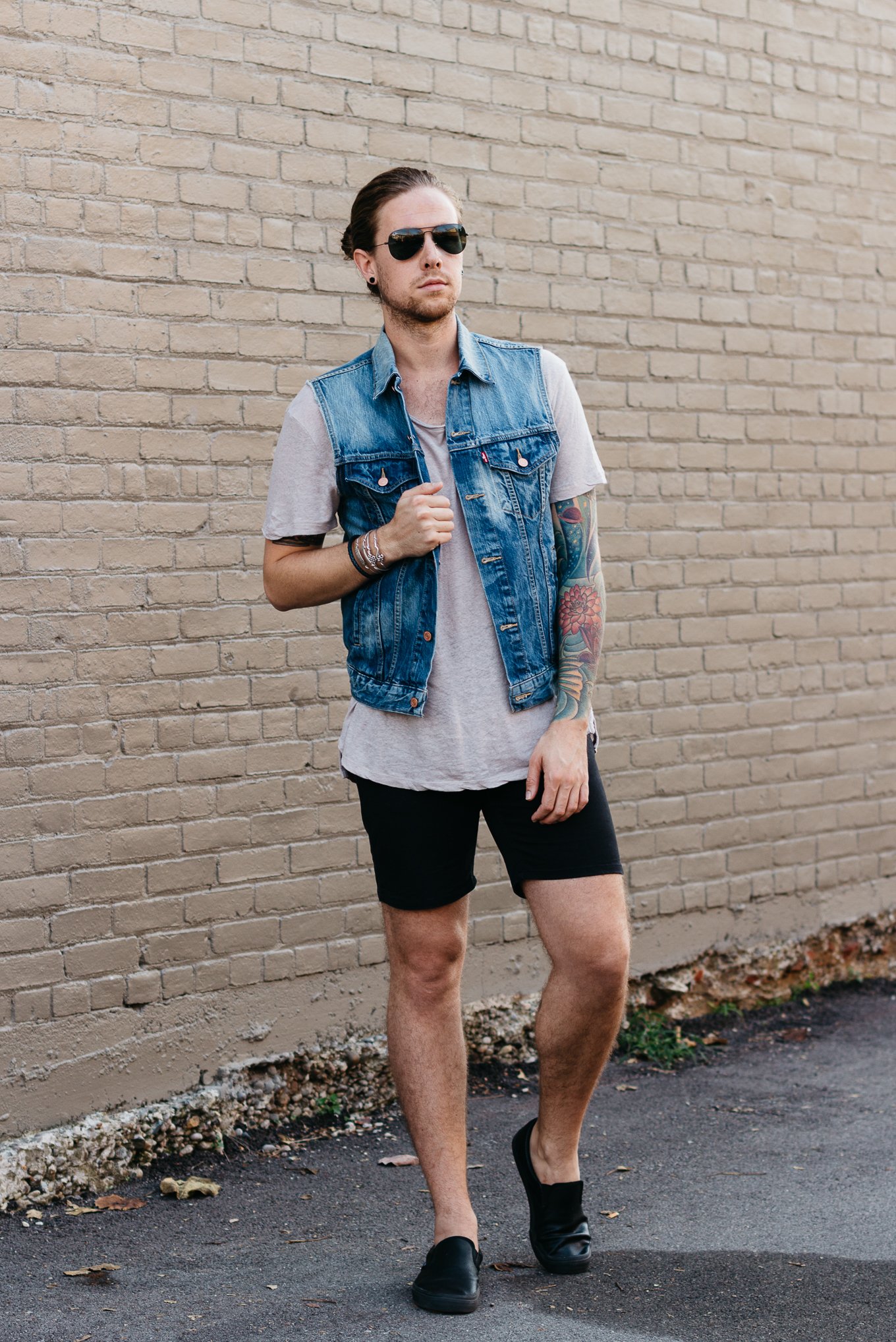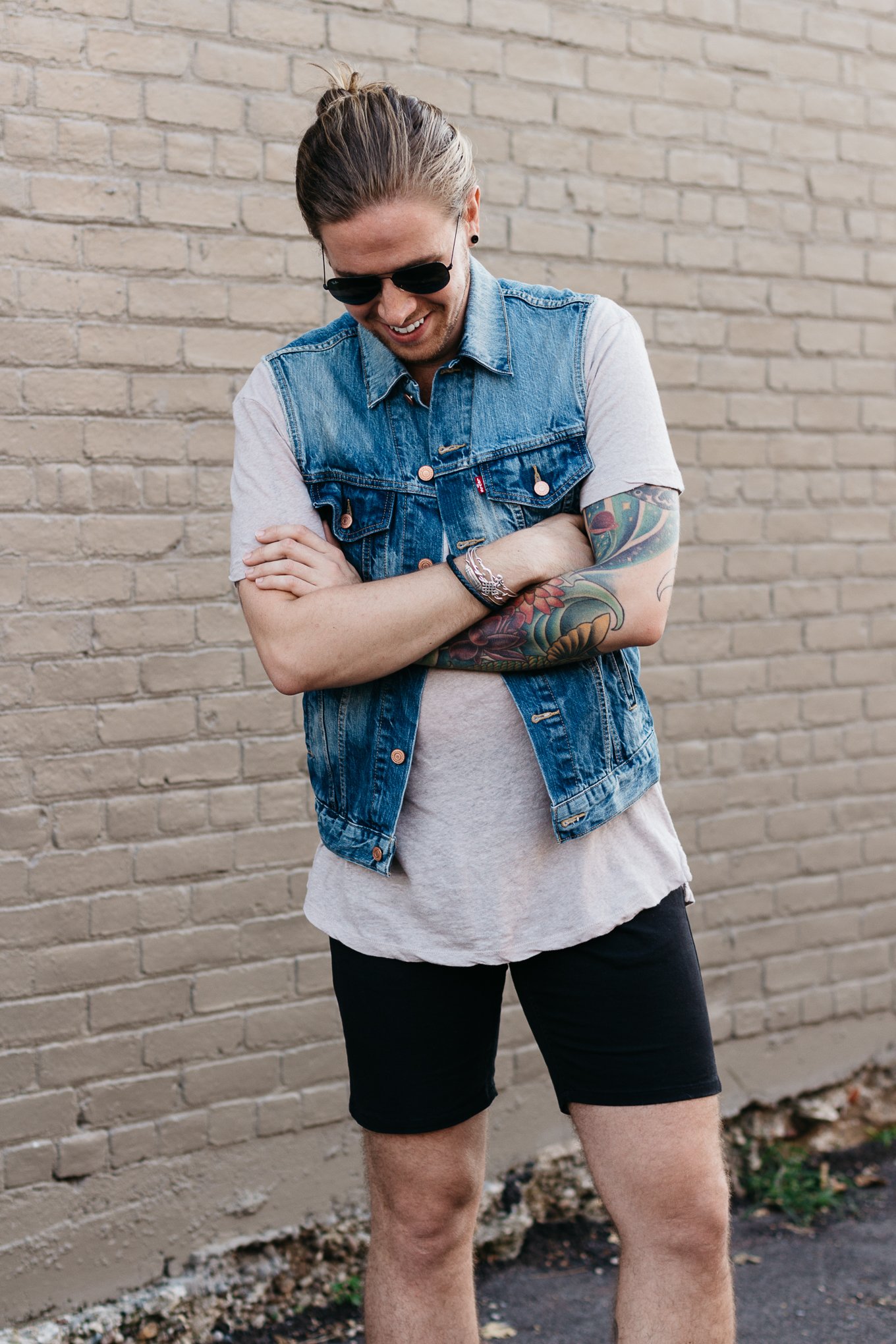 Shop The Look

Photography by Jessica Malloy