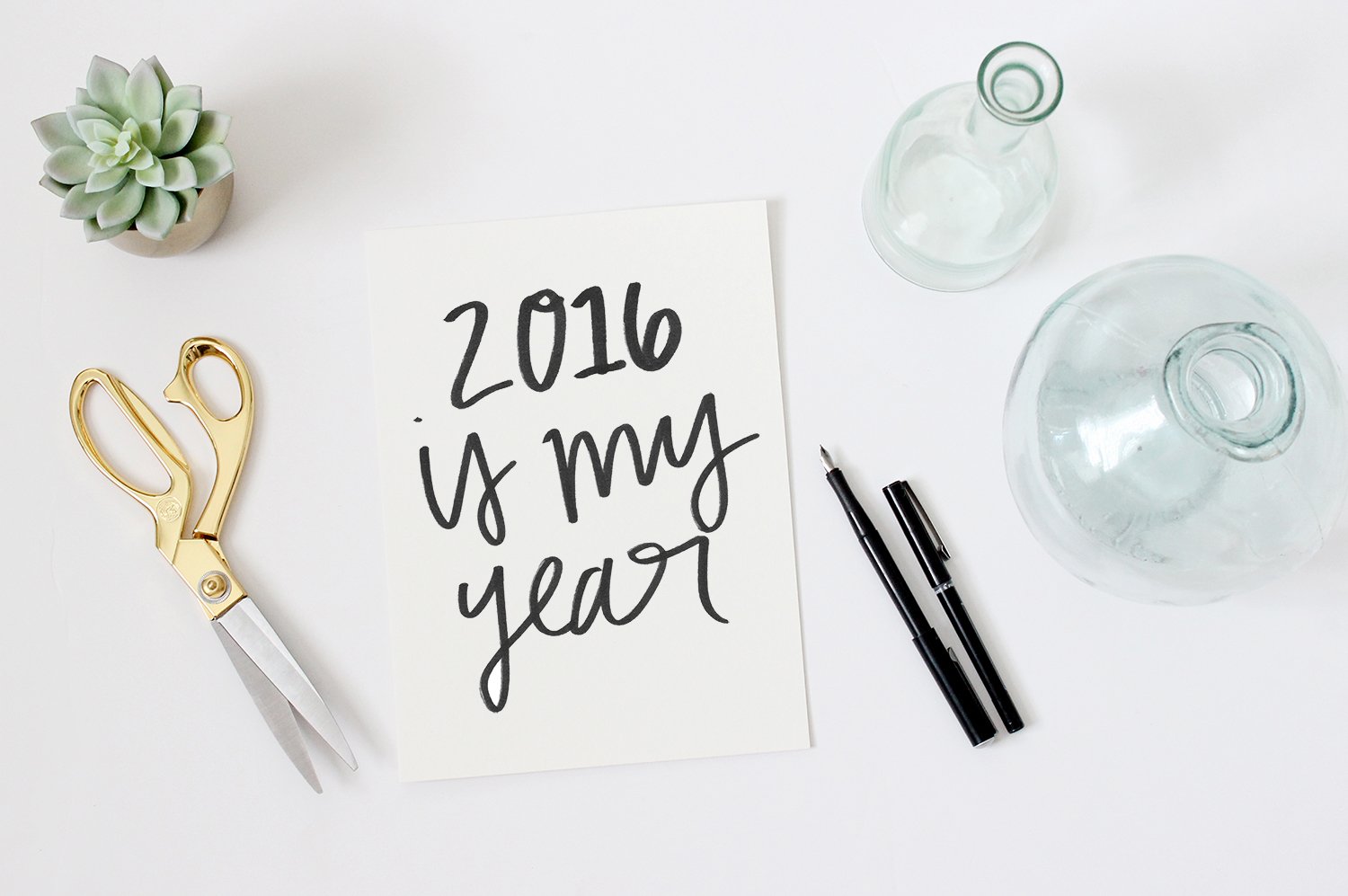 At yesterday's Connecting Things our speaker, Sarah Smith of 502 Power Yoga, challenged us to speak our goals for 2016 into existence to at least 10 people in attendance. Why? Because when you vocalize your intentions the universe has a way of making them more of a reality.
I said it yesterday, but I'll say it again today: 2016 is my year. My year to push aside fear, aim higher, work harder, and give up whatever is necessary to grow in all areas of my life – not just professionally. This year in lieu of resolutions I challenge you to set achievable goals and share them with whoever will listen, starting with the comment thread on this post. I'm willing to keep each and every one of you accountable if you're down to return the favor.
To help in the effort of making 2016 my year I've opted for a low-carb January (cause going no-carb would've just set me up for failure), and so far, so good. Smoothies have become a good, good friend of mine; from Peanut Butter Power Smoothies to Green Smoothies and just about everything in between. If you have any favorite smoothie recipes send them my way!
Another major goal in 2016 is to travel more. I did quite a bit of it in 2015, but in 2016 I want to step outside my comfort zones and push myself to explore more – even if it means a slimmer checking account.
Now that Will's 10 Things I Learned & Loved This Weekend posts center around NYC they remind me that I'm headed back to the Big Apple at the end of the month, and I can't wait.
If you're anything like me then these 5 1-hour decluttering projects from west elm will be the swift kick in the butt you need to start 2016 off on the right foot at home.
The boys at Probably This had me at "refreshing little lemony number."
Love Instagram, really do, but Brian makes some stellar points in his 8 Instagram trends to retire in 2016. Couldn't agree more about the shirtless selfies. We get it, you work out, and like to take photos of yourself at the gym. Save that shit for Snapchat.
Breakfast in bed = couple goals once I'm married.
Pasta is my biggest downfall when I indulge in carbs, and for that reason I'm looking into lighter options once I come off my low-carb kick in February. Whole wheat spaghetti and chicken meatballs in a homemade red sauce? I'm in.
I'm headed to Chicago for the rest of the week and weekend. The weekend will include lots of food and indulging in some new clothes. See what I'm eating over on Instagram, and help me decide which clothes to buy on Snapchat (@TheKentuckyGent).
Last but not least, we all need a lesson in not giving a fuck, and Mark is here to save the day. We only have a certain amount of fucks to give, so be stingy with them.
Image and Print c/o Chelcey Tate of Chelcey Tate Studio