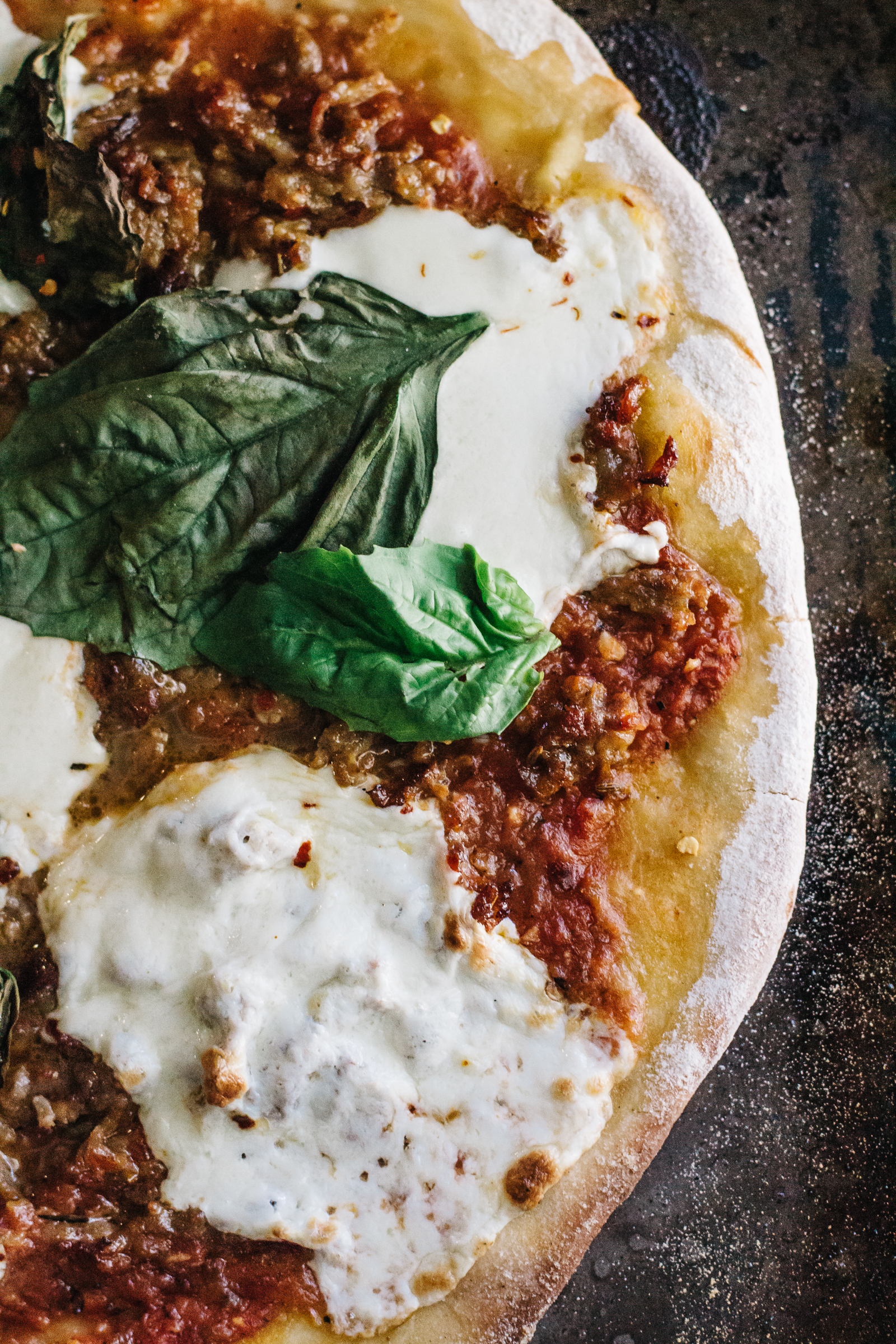 I've made a lot of pizzas at home in my day, but this is the first time I attempted to make one completely from scratch – even down to the pizza crust and sauce. The end result? Besides a few flubs along the way, I was pleasantly surprised with the final result.
Few notes to make: it's important to pre-bake fresh dough before you start to add your sauce and toppings, otherwise it never really cooks all the way through – learned that the hard way. Secondly, don't be like me and top the pizza with basil, before baking, for a photo opp, and then forget to remove said basil before baking. Also learned that the hard way.
This Spicy Sausage Pizza reminds me of a pizza I get at Garage Bar, but I get to enjoy it from the comfort of my own home (without swarms of bros) so I'm able to enjoy it a little bit more so.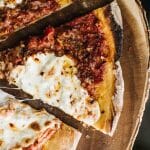 Spicy Sausage Pizza
---
Crust
1 1/2 tsp

. salt

3/4 cup

warm water

1 tsp

. active dry yeast

2 cups

flour
Sauce
28 oz

. whole tomatoes

2 tsp

. balsamic vinegar
Olive oil
Salt
Pepper
Red pepper flakes

5

–

6

garlic cloves
Toppings
Sausage
Mozzarella
Basil leaves
---
Instructions
Preheat oven to 500 degrees.
Add yeast to warm water, whisk to combine.
Add salt and flour and mix until rough dough has formed.
Transfer to floured service and work with hands, adding in more flour as you go, until dough is no longer sticky.
Place dough back into bowl, cover with towel, and allow to rest for 30 minutes.
Once rested, divide down into two equal segments and roll into desired shape and size.
Transfer to parchment paper lined baking sheet and bake for 10 minutes.
While crust is baking, combine tomatoes, balsamic vinegar, olive oil, salt, pepper, and red pepper flakes in food processor and blend until sauce has formed.
Top crust with desired amount of sauce, then top with sausage and mozzarella, bake for an additional 10 minutes, rotating half way through.
Top with fresh basil, red pepper flakes, and enjoy!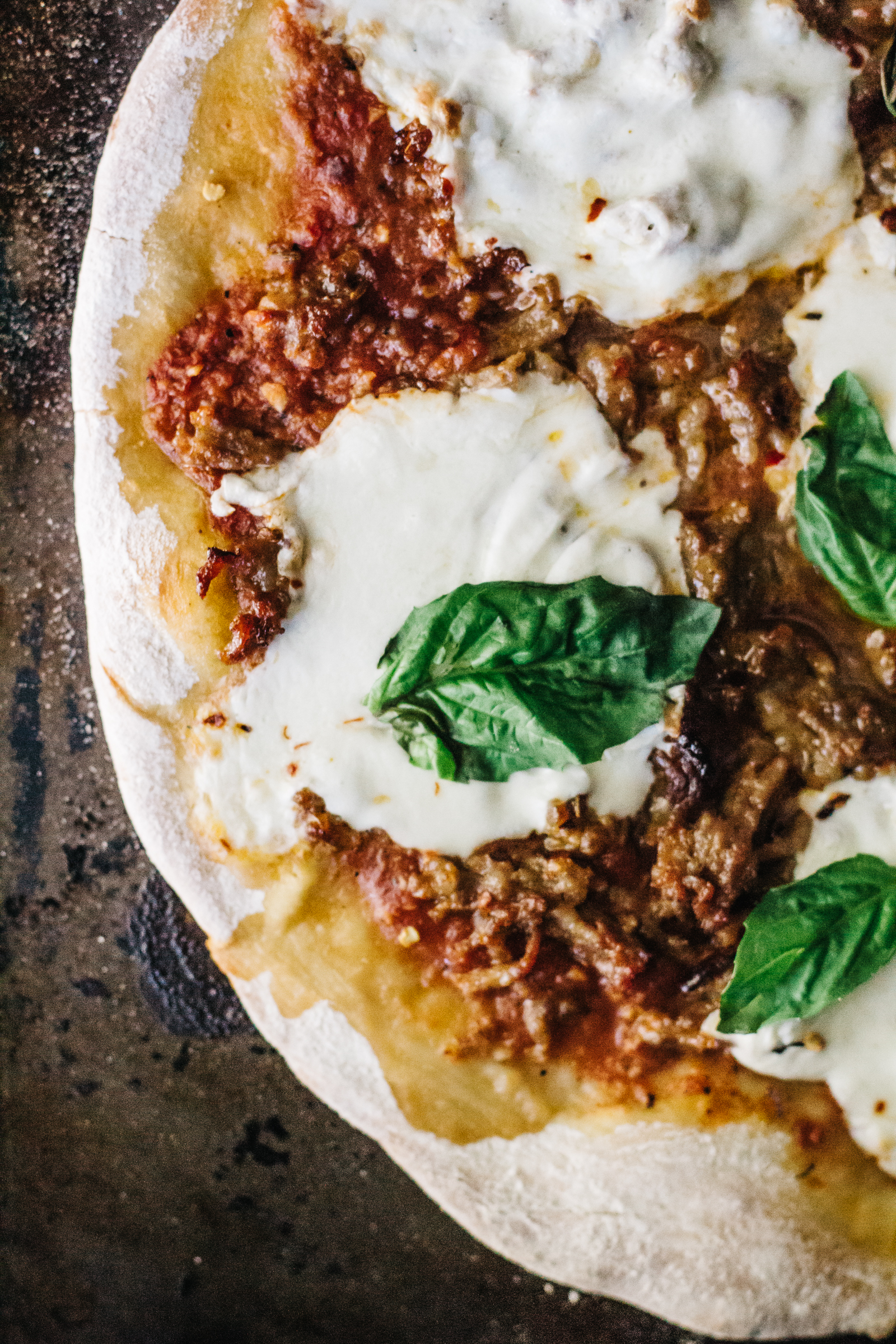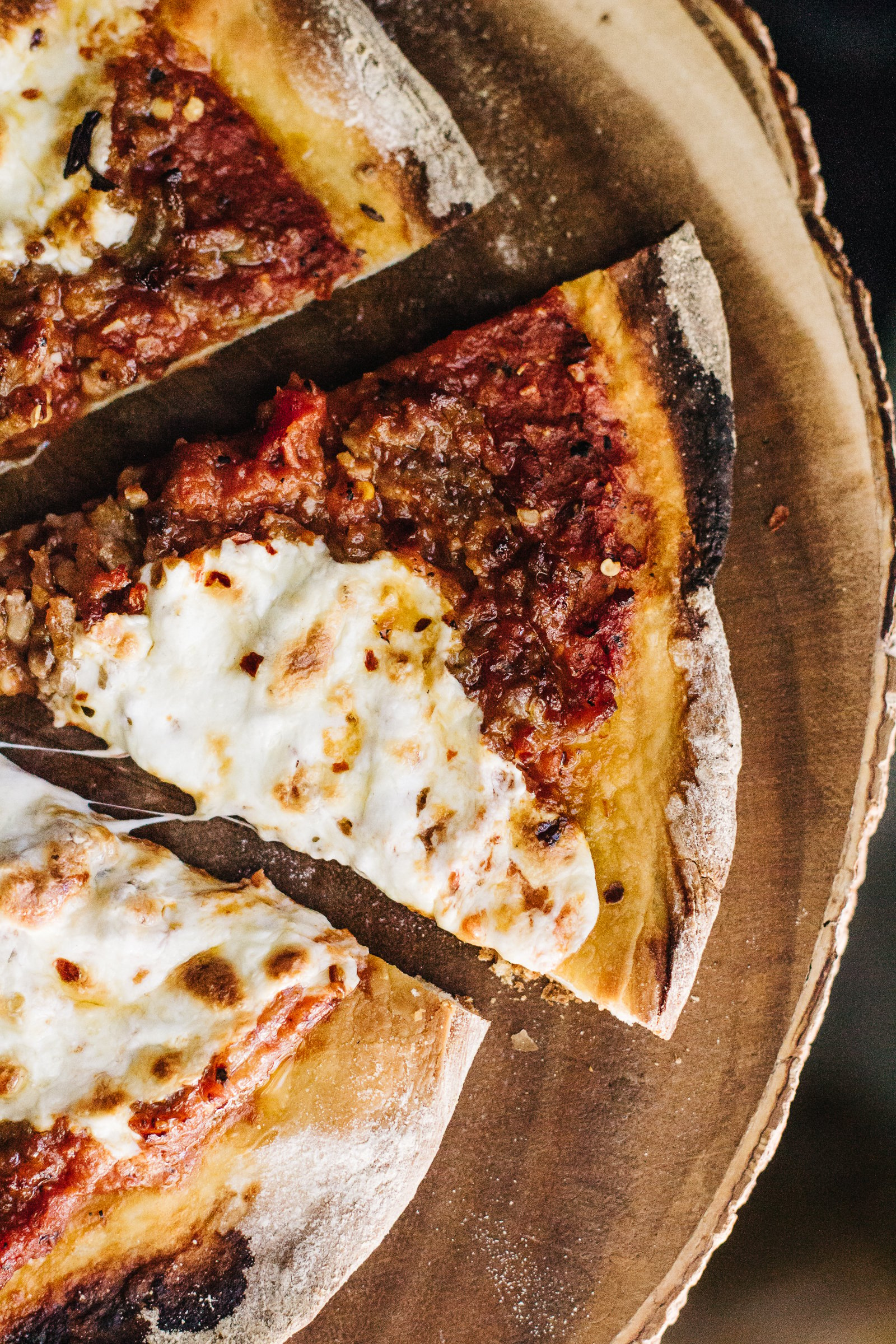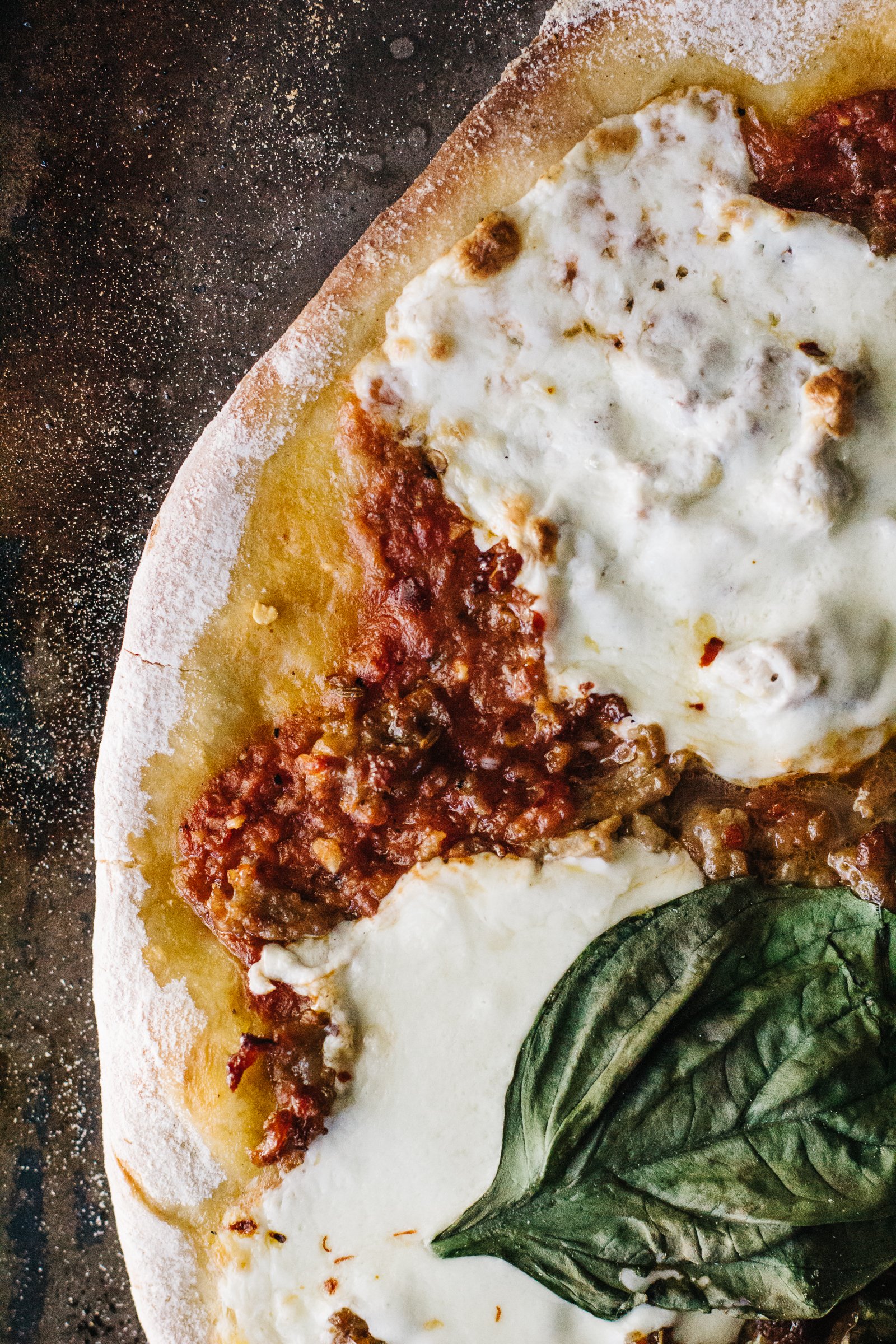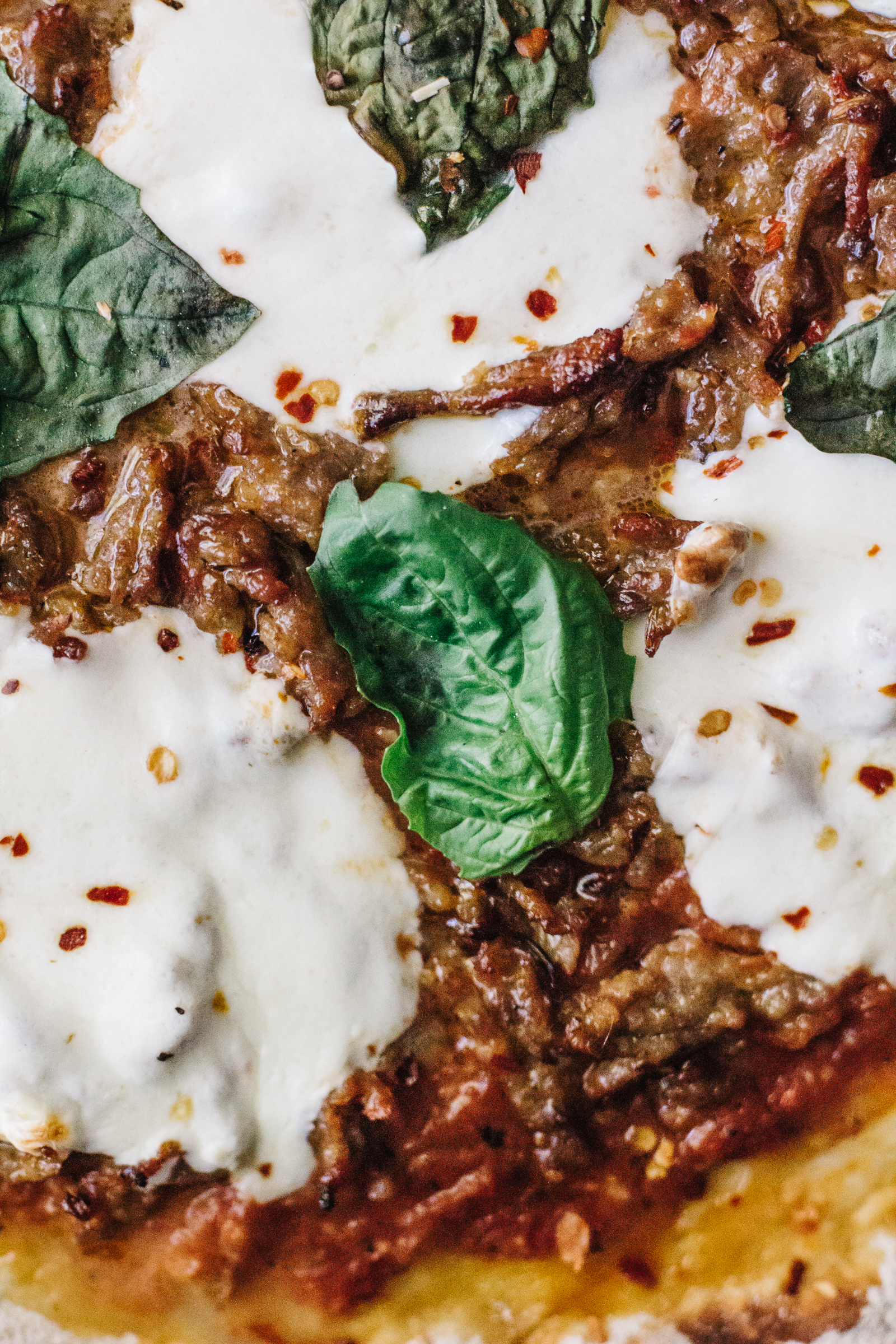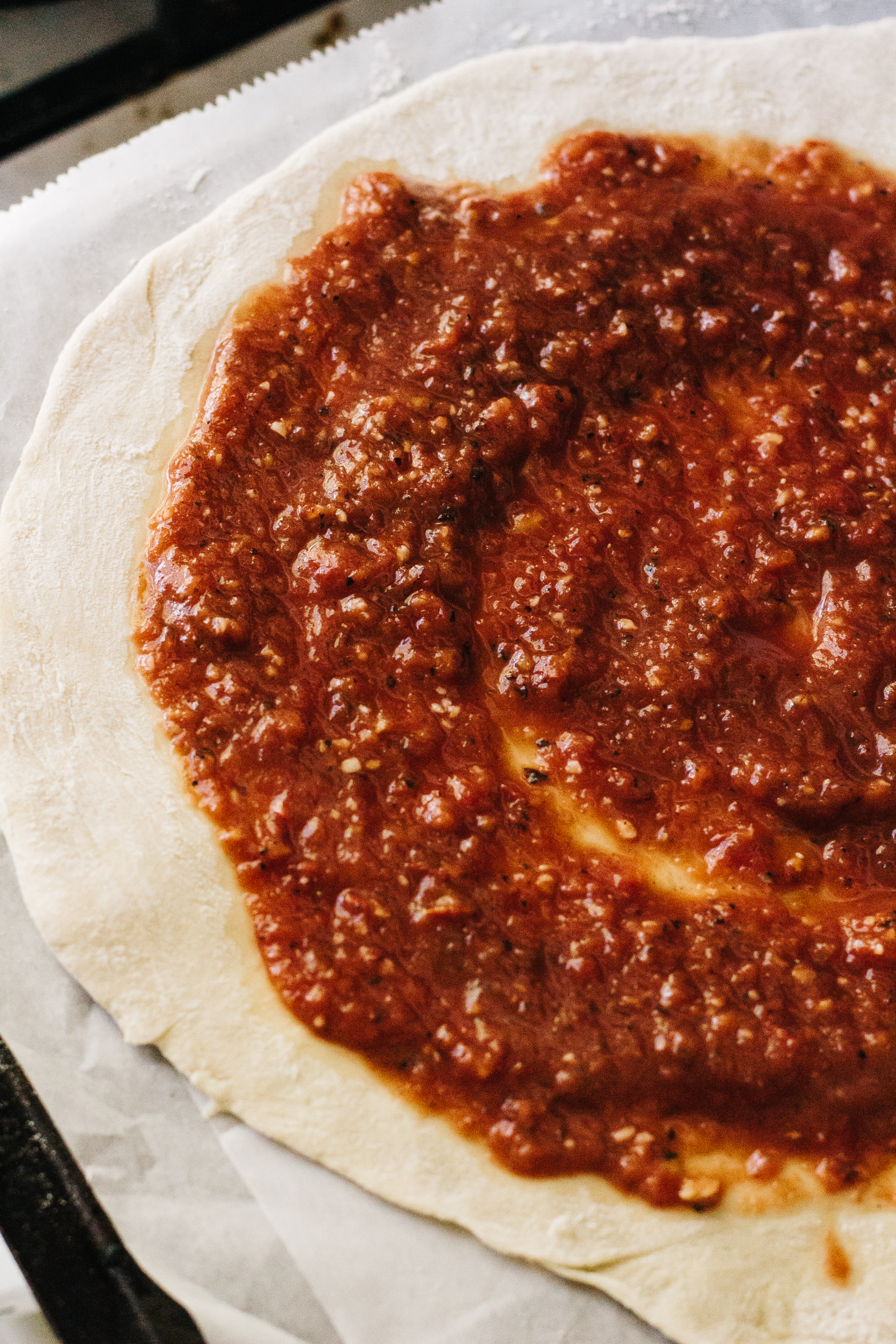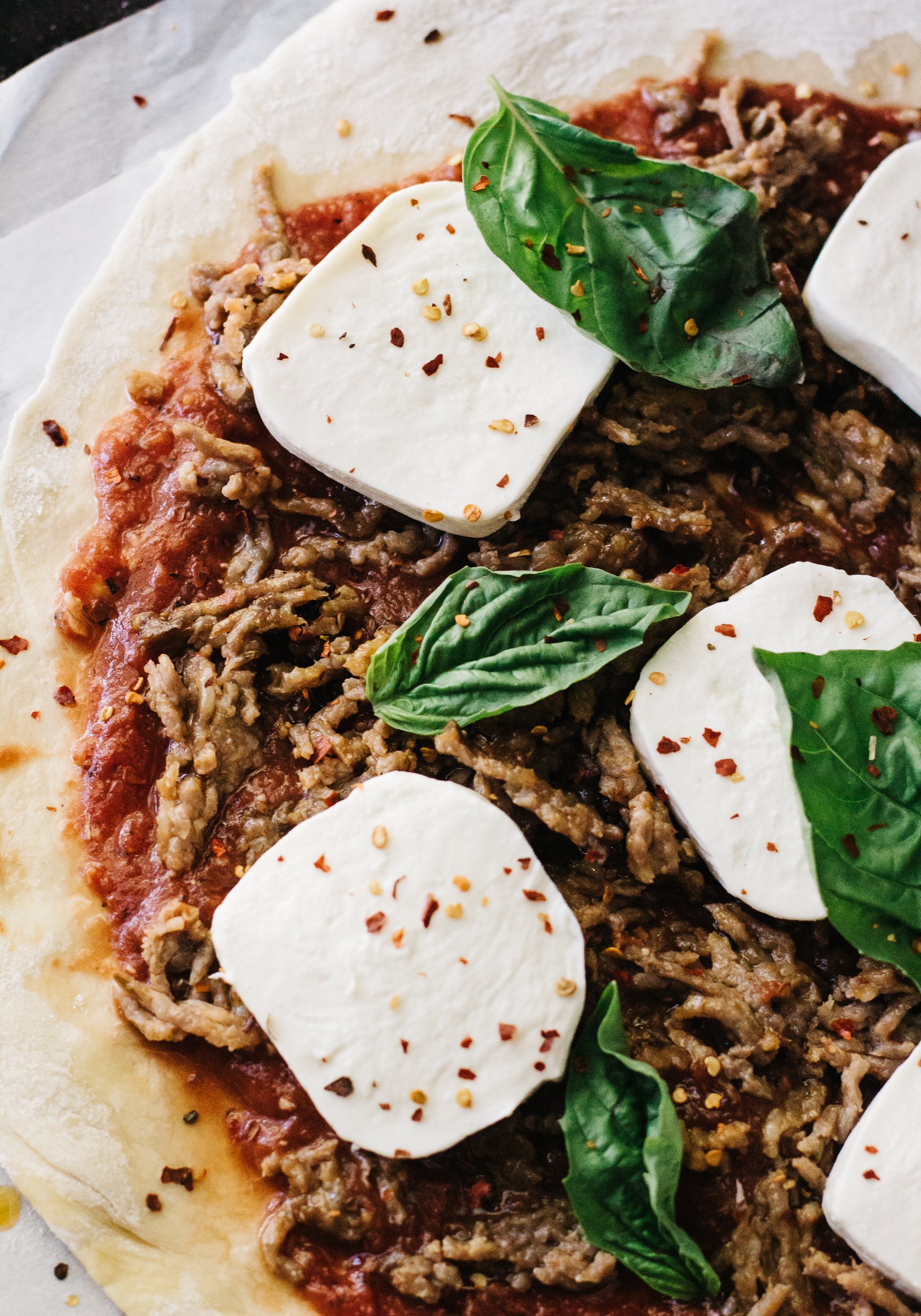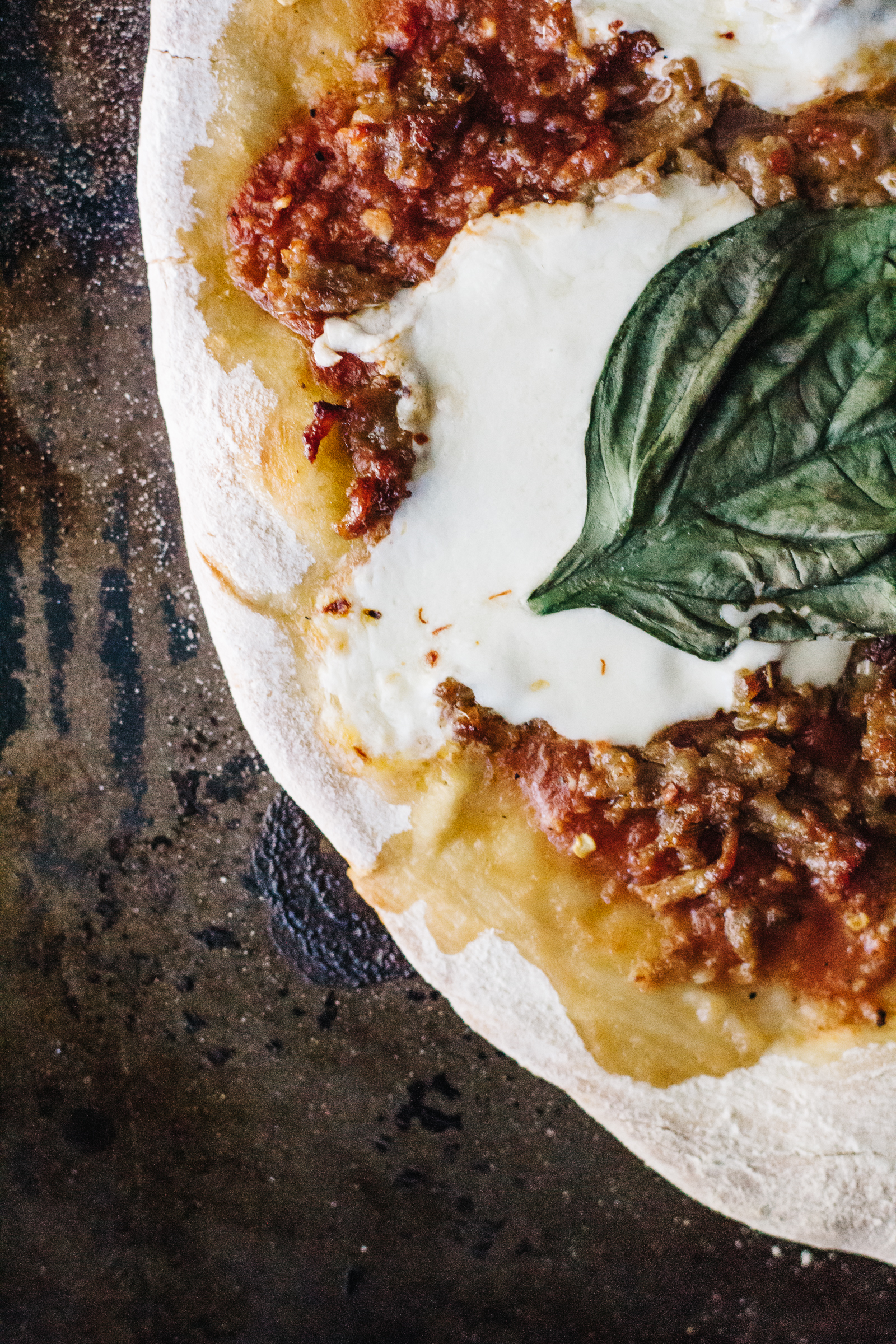 Food Photography by Josh Johnson
Before you go.. Like what you see?