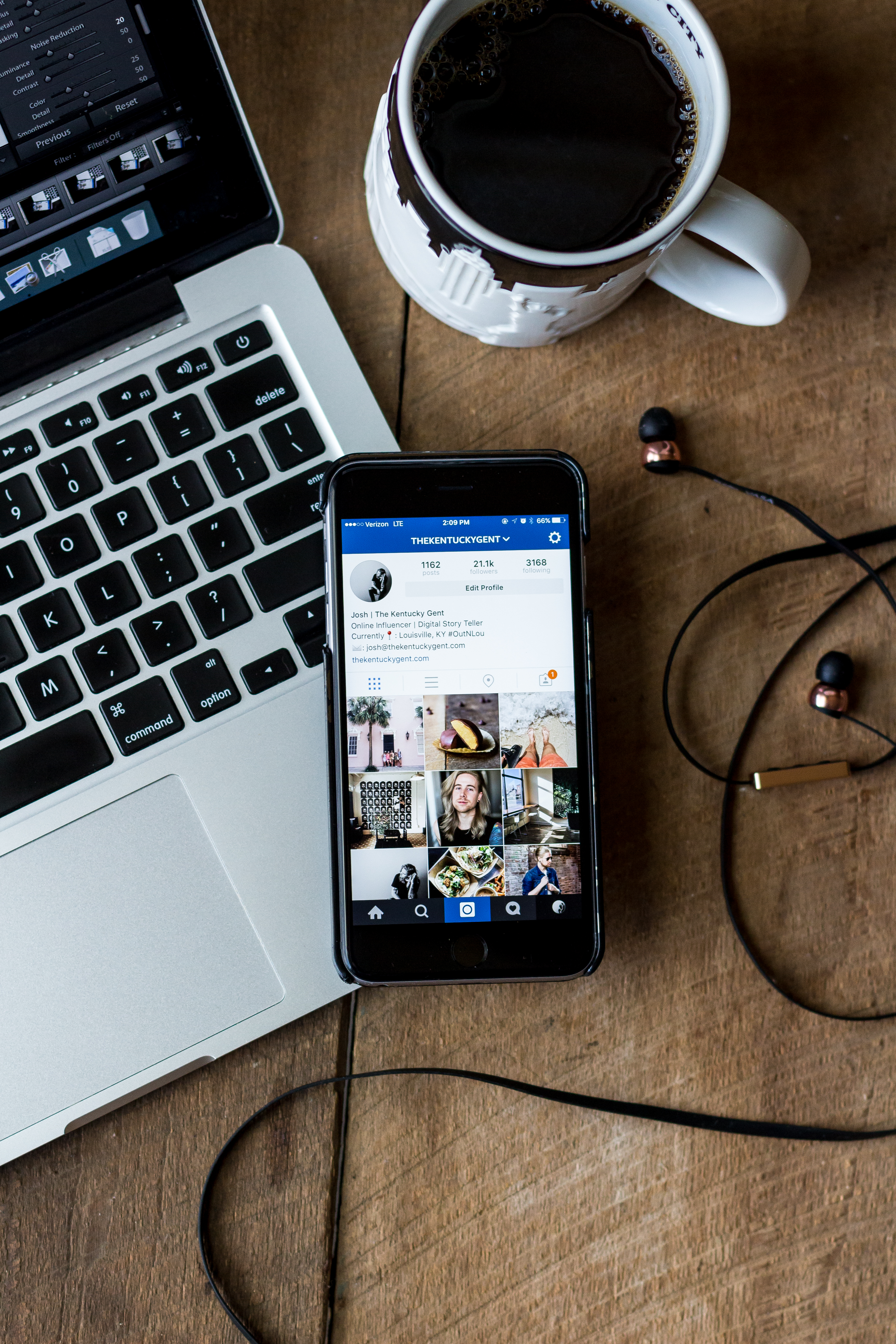 Okay, by now it's safe to say that everyone knows that Instagram is rolling out an update, reportedly within the week, that will turn what was once our beloved chronological feed into a feed based on an algorithm – similar to Facebook.
But it's also safe to say that most folks don't know how to come out on top after the Instagram update goes live, and let me be the first to say that it's not by encouraging your followers to subscribe for push notifications. I repeat: do not encourage your followers to subscribe for push notifications.
Push notifications literally serve the same function as the text alert you get whenever you receive a new text. Know that annoying group text you're in that leaves you with 50 unread notifications in an one hour time span? Yeah, me too.
That same thing will happen if your followers turn on push notifications for all your Instagram posts. You'll be lumped right in there with that annoying group text with their chatty Cathy friends, but one disadvantage you'll have is that you're not a real friend of theirs. They can't text back and tell you to shut up, but they can quickly unsubscribe from those updates and/or unfollow you all together.
To clarify: When you turn on push notifications for posts it sends an alert directly to your phone. The same alert you receive whenever someone comments, likes, or follows your account. It will also show up in your notifications feed on the app, BUT it will not push those posts to the top of your feed. They'll still be shown in the feed as Instagram sees fit based on your level of engagement with those accounts.
Long story short, encouraging your followers to subscribe to your push notifications may work at first, but it's not a long term solution.
Instead encourage your followers to engage, comment, and overall interact with your posts, which after all is the entire purpose of Instagram. Those with highly engaged content will show in the top of feeds. Plain and simple. If you want your photos to be engaged with more, engage on other's photos – in a genuine fashion.
While it's going to take some getting used to, and yes, it may suck at first – I actually think this update may be for the best. It'll reward content creators that garner legitimate engagement and interaction, and it will weed out the majority of fake and/or spam accounts. And yes, big brands will continue to shell out dollars for paid placement, but that's been happening for months now anyways – what's new?
Now here's how to overcome the Instagram update and come out on top – literally and figuratively.
Create Quality Content

: This should go without saying, but it's something people often overlook when they're looking an easy fix for winning the Instagram game. Those publishes that are racking in the large paychecks from their posts, and the ones you're envious over every day when you see them in your feeds spend time and energy curating content and a feed that both tells a story and is visually appealing. They're going to continue to stay at the top of our feeds because they know what they're doing – take note and focus on creating quality content over trying to find an easy way out.

Engage, Engage, Engage

: I literally can't stress this enough. The biggest way to increase eyes on your Instagram page is by constantly (and genuinely) engaging on similar influencers and niche accounts. Don't let comments like "Great shot!" or "Love this!", but take the time to formulate an actual reply to their content. More often than not if it's a well thought out comment they'll click through to your profile to see what you're working on, and if they don't – it's very likely a few of their followers will. If you're commenting on a similar account to yours there's a good possibility that their followers make like your content and start following you as well!
Of course, there's a lot more than I could dive into, but I won't continue to ramble on. If you're interested in chatting more about Instagram strategy I'd love to chat further, drop me a line at [email protected].
Before you go.. Like what you see?