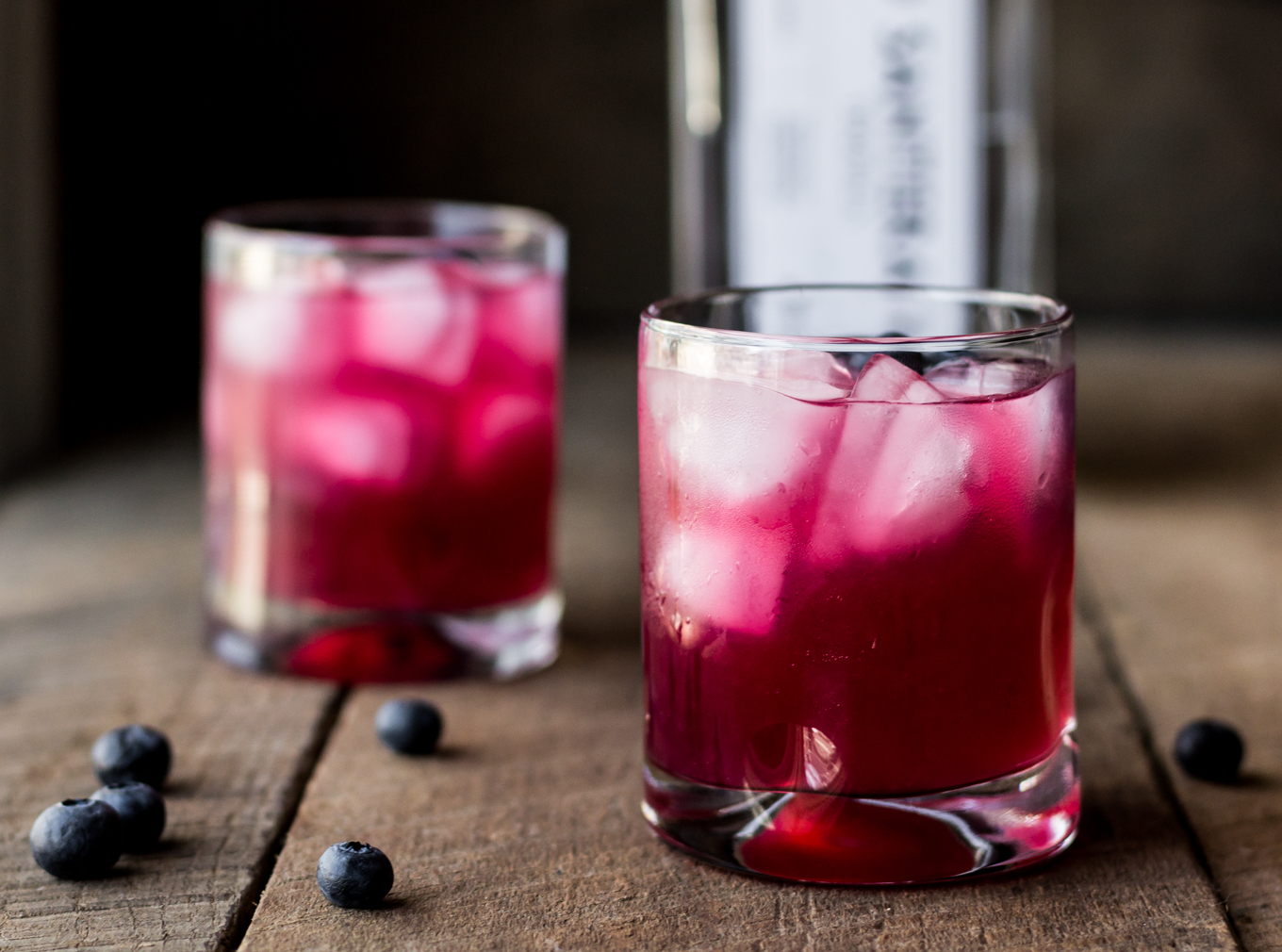 I'm sure I am not the only one that's willing to raise a glass, or two, in honor of Spring finally deciding to spring, and what better way to do that than with a margarita that's perfect for the upcoming season. These Blueberry Margaritas were made with Santera Tequila, and while it's a new tequila for me – I can say that it's certainly not the last time I'll be using Santera for a cocktail.
Fun fact about this cocktail recipe: when I was trying to figure out what kind of margarita I wanted to make, I settled on wanting to use blueberries. Mostly because I always have a surplus of them in my fridge, and secondly because it sounded incredibly refreshing.
In my head, lemons and blueberries sound like they complete each other A LOT more than say limes and blueberries, but boy – let me tell you. I was 100% wrong, and my roommate can attest to that. In most situations lemons and blueberries definitely compliment each other, but when combined with tequila – not so much.
What I ended up with was an overly tart, not sweet, and pretty much undrinkable concoction, but of course I mustered the strength required to drink the whole thing – because tequila.
On another note, making flavored simple syrups? Best idea ever, and they're hella easy to whip up. Just combine equal parts water, your sweeter of choice (I love to use agave), and your favorite fruit. Bring to a slight boil, and then reduce heat to low and allow to simmer for at least 20 minutes. Pour the mixture through a fine mesh strainer and allow to cool to room temperature before using!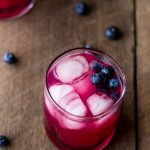 Blueberry Margaritas
---
4 oz

. SIlver Santera tequila

2 oz

. fresh squeezed lime juice

2 oz

. blueberry simple syrup
Handful of ice
---
Instructions
Combine all ingredients in cocktail shaker.
Shake for 30 seconds to combine and chill thoroughly.
Pour over prepared rocks glasses.
Garnish with additional blueberries.
Notes
This recipe is enough for 2 margaritas.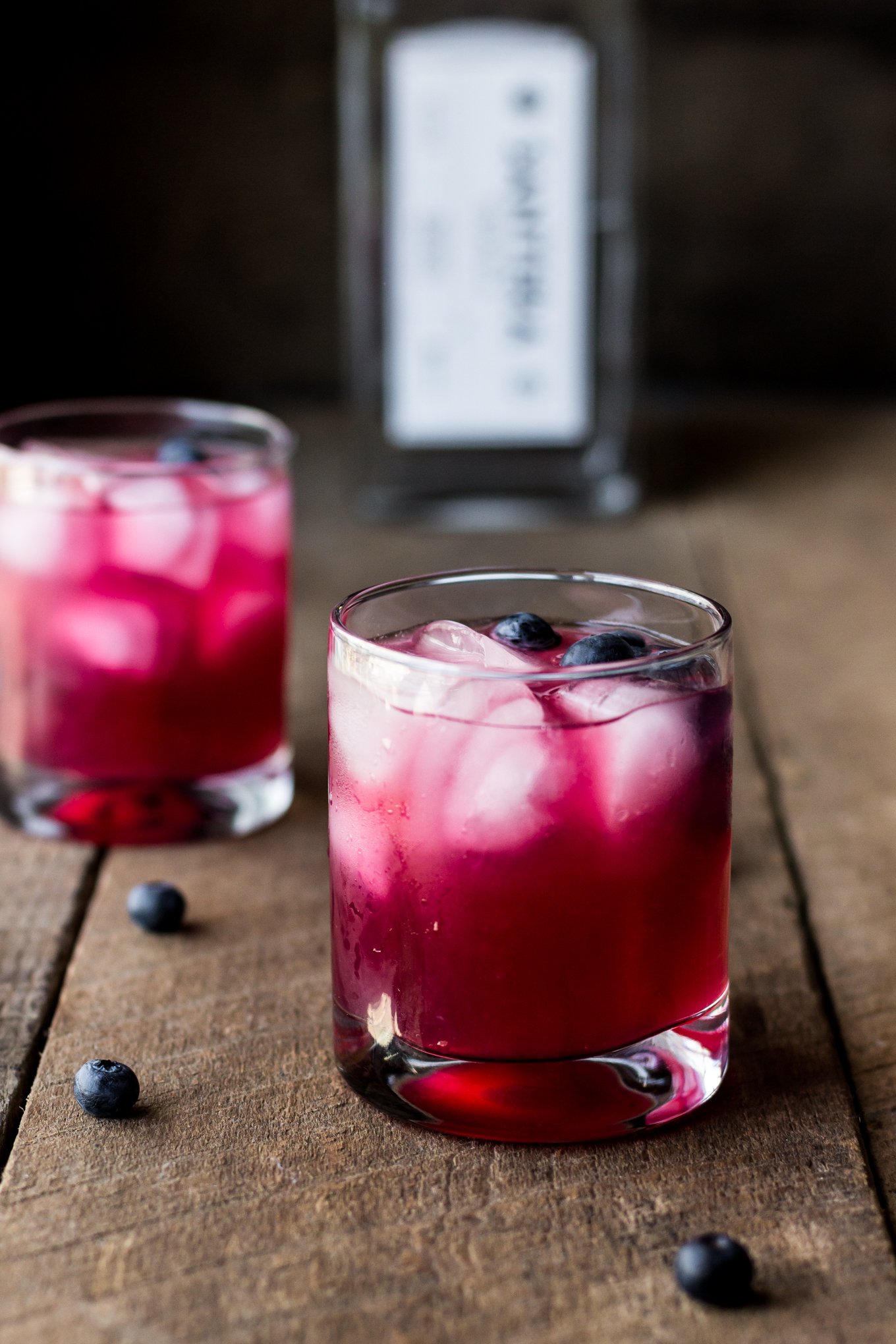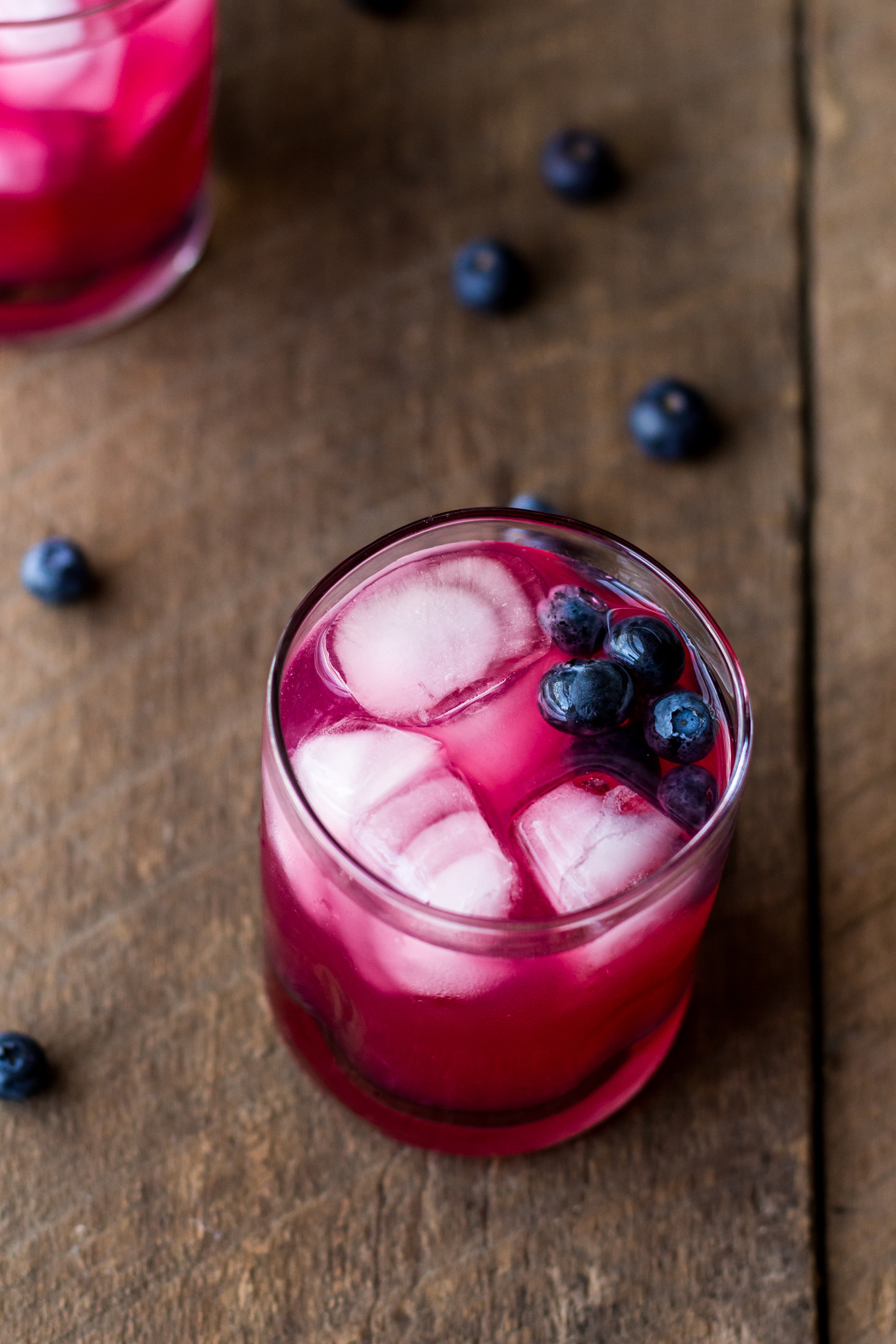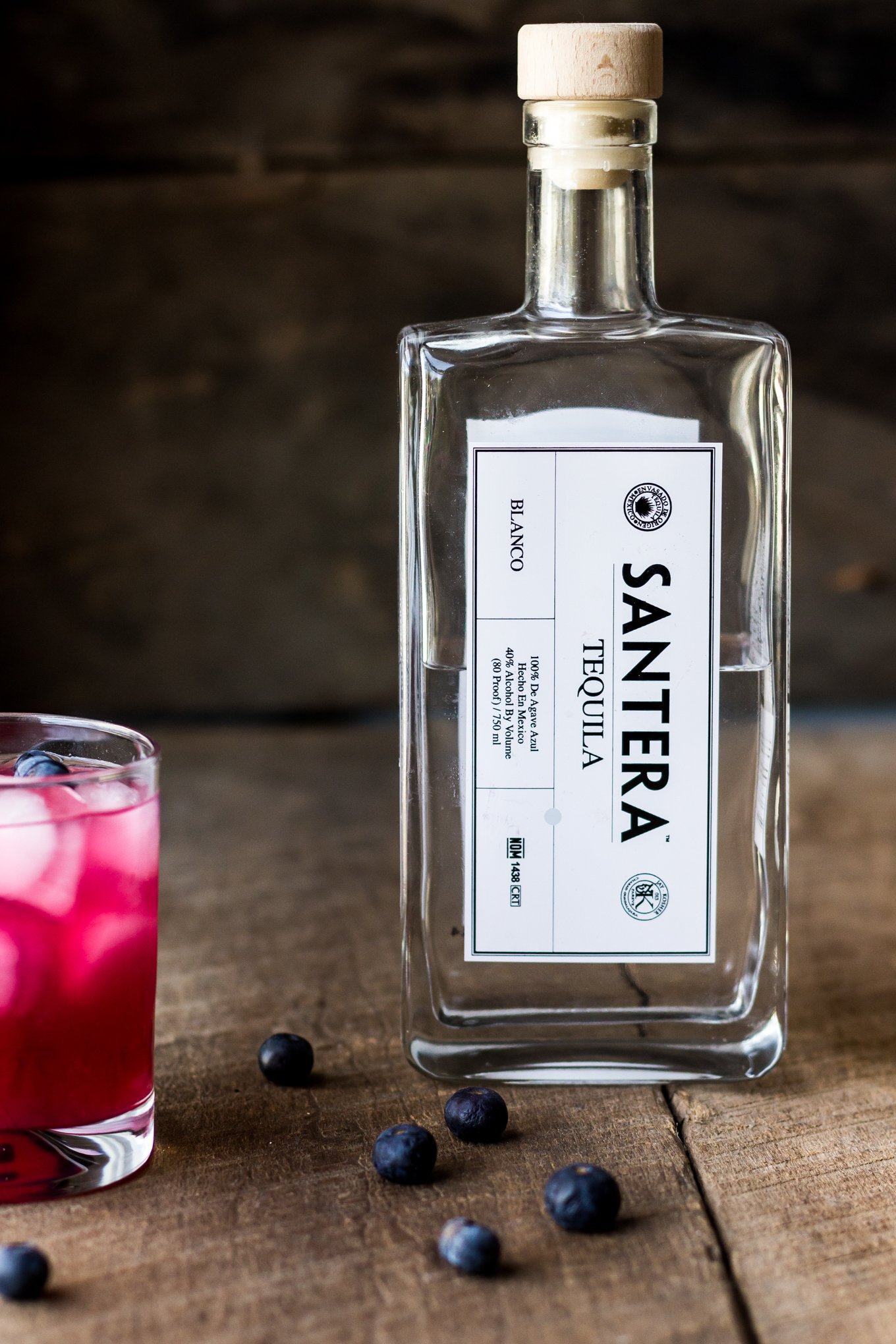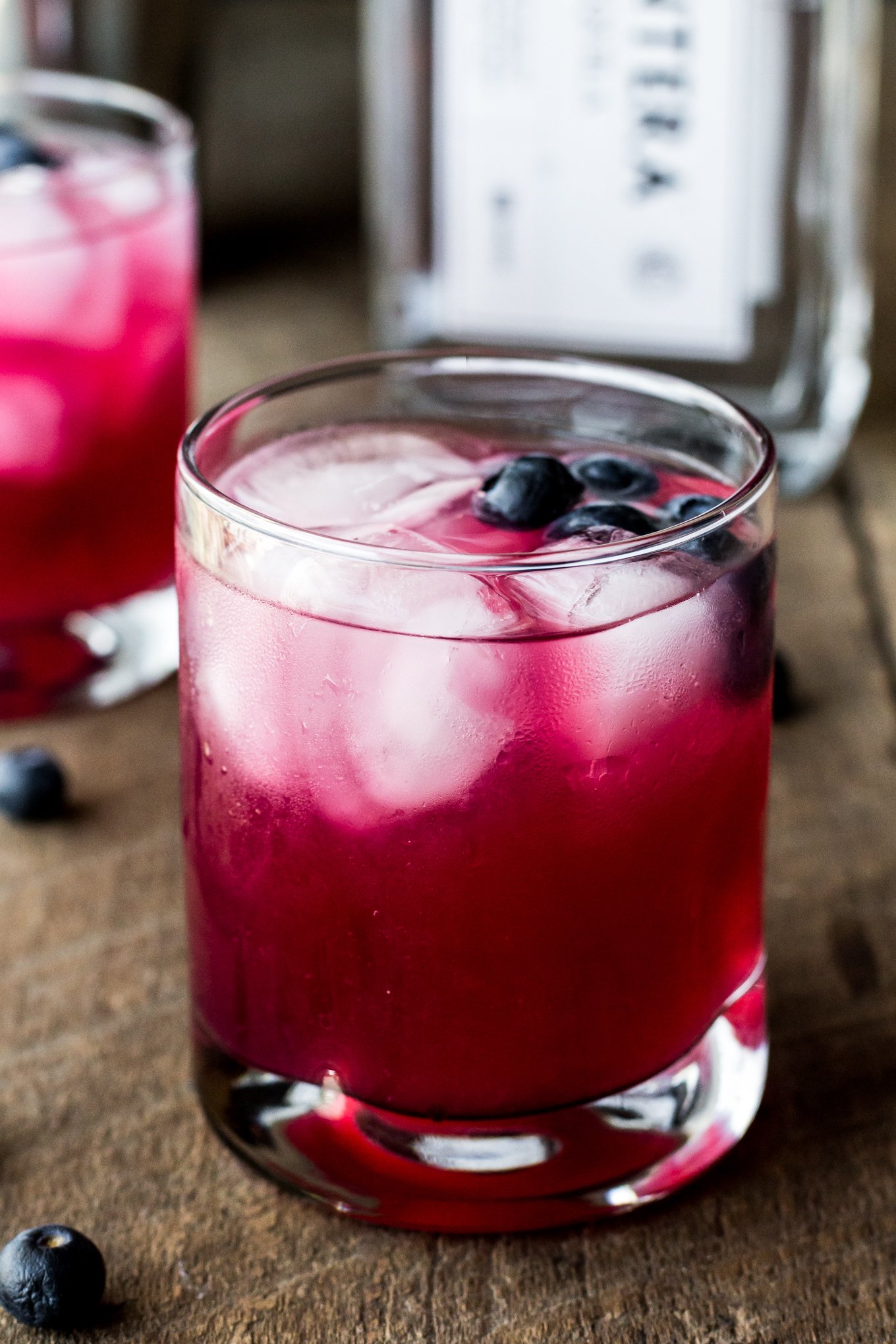 Disclosure: Santera Tequila provided complimentary tequila for this post, but as always, all thoughts and opinions are my own. Thanks for continuing to support the brands that keep my lights on!
Photos by Josh Johnson
Before you go.. Like what you see?