This post is sponsored by Dyson via Mode Media, but as always, all thoughts and opinions are my own.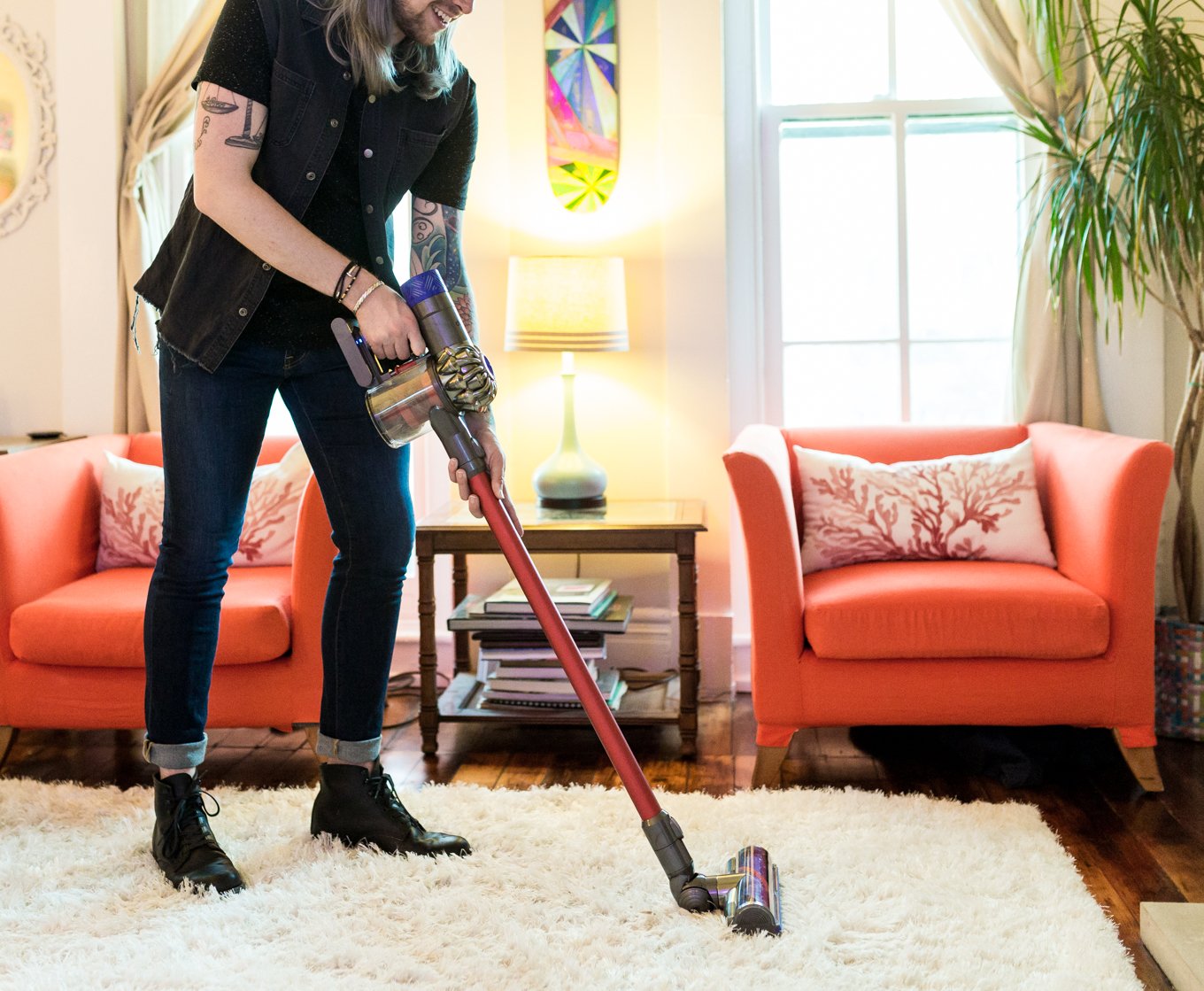 Let me start this off by coming out and saying that the whole time I've had my own apartment (going on five years now) I've not once owned a vacuum. Go on. Go ahead and judge me. I'll be the first to admit that I slightly deserve it.
But allow me to follow that up with a few other facts: I've mostly lived in homes with hardwood floors, meaning vacuums were never a necessity. Other than that, I've honestly never had enough room to accommodate a full-size vacuum.
Scout's honor: The storage closet in my current apartment does well to hold the broom, mop, and a few other cleaning supplies that call it home – leaving no room for a traditional vacuum.
Which is exactly why my new Dyson V6 Absolute Cord-Free Vacuum was a total lifesaver. From vacuuming up animal hair (hey, Major!) to tackling the four (yes, four) flights of stairs in my apartment, this vacuum's cord-free nature makes cleaning a breeze, and it's light enough that trekking up and down stairs isn't a chore at all.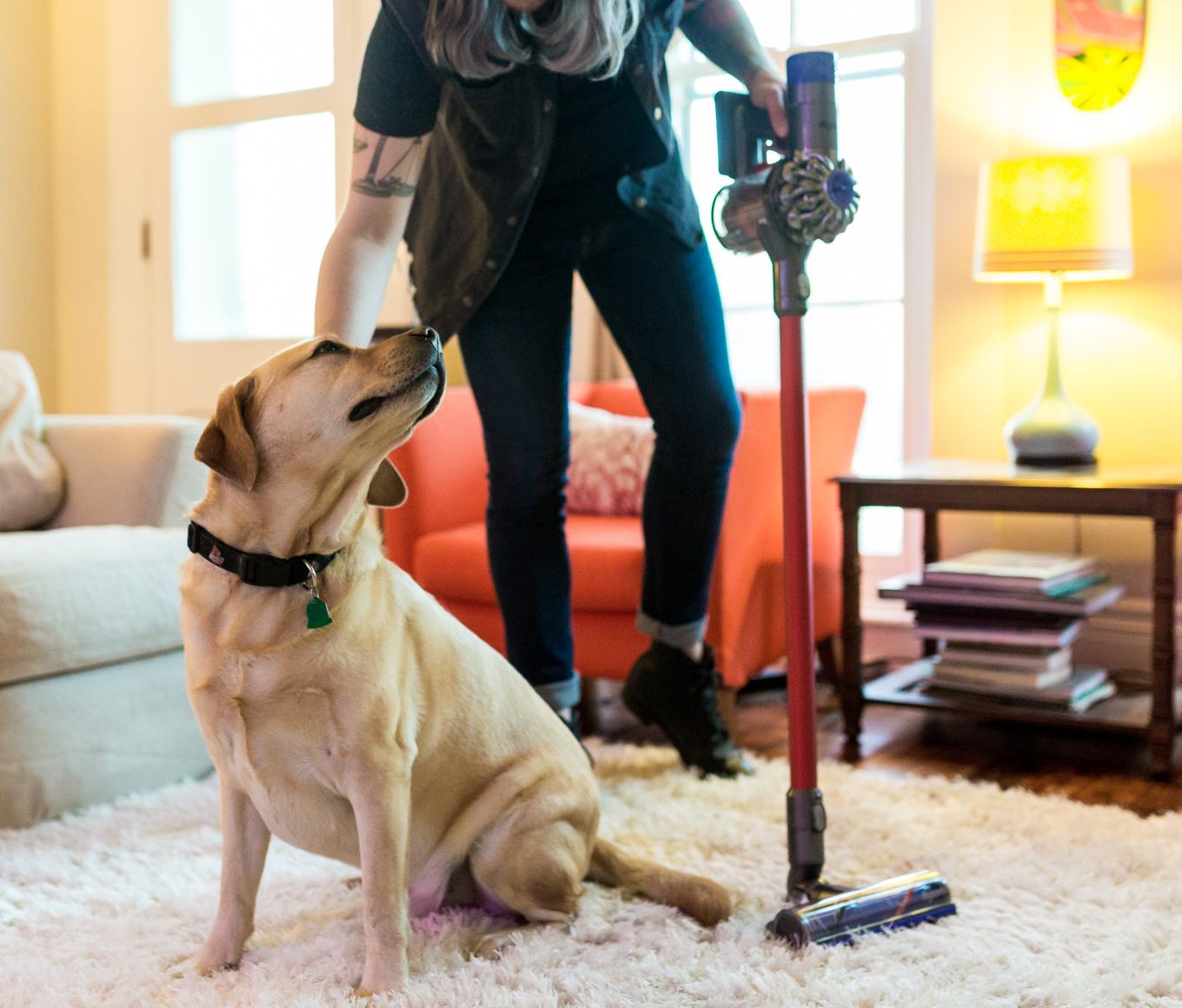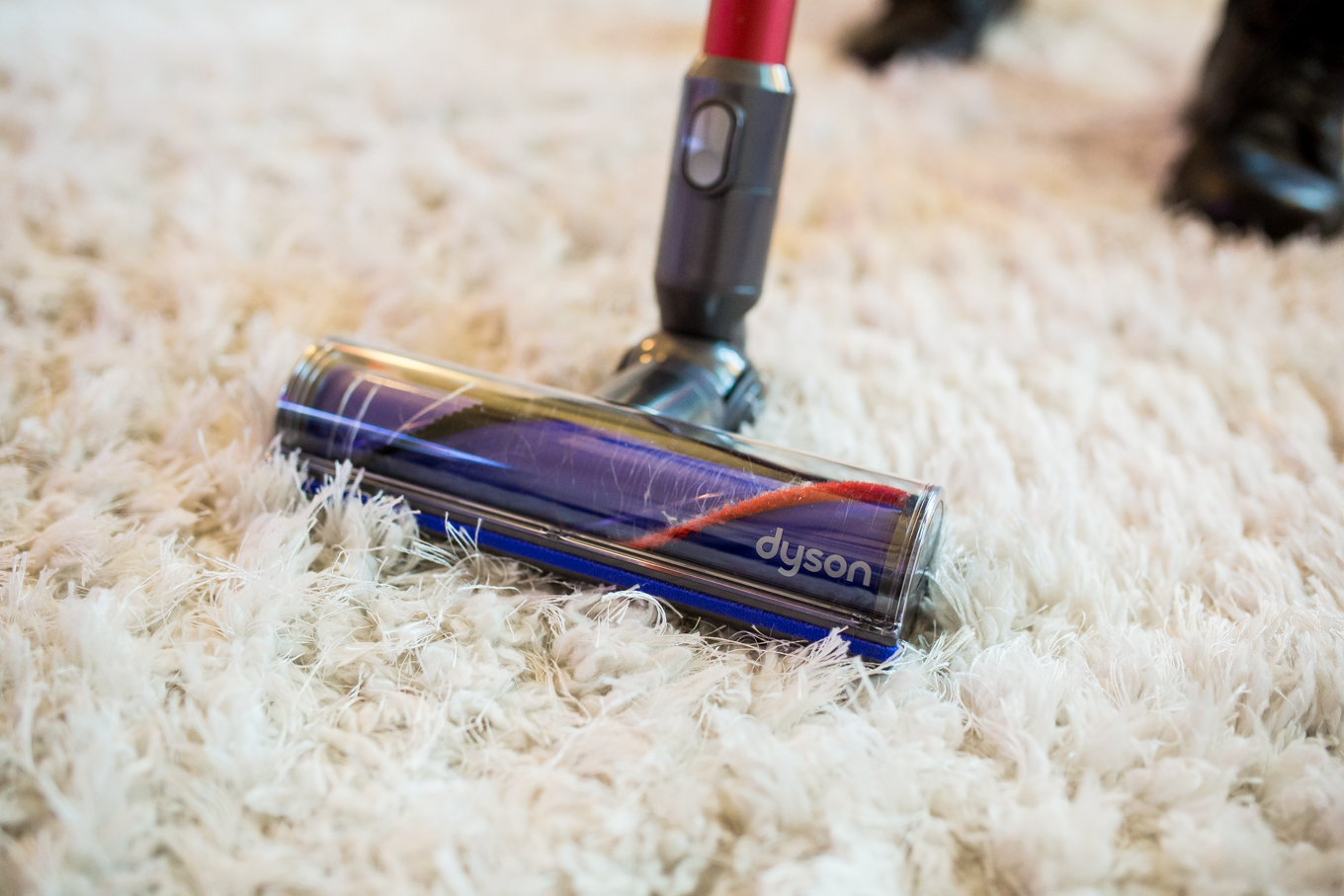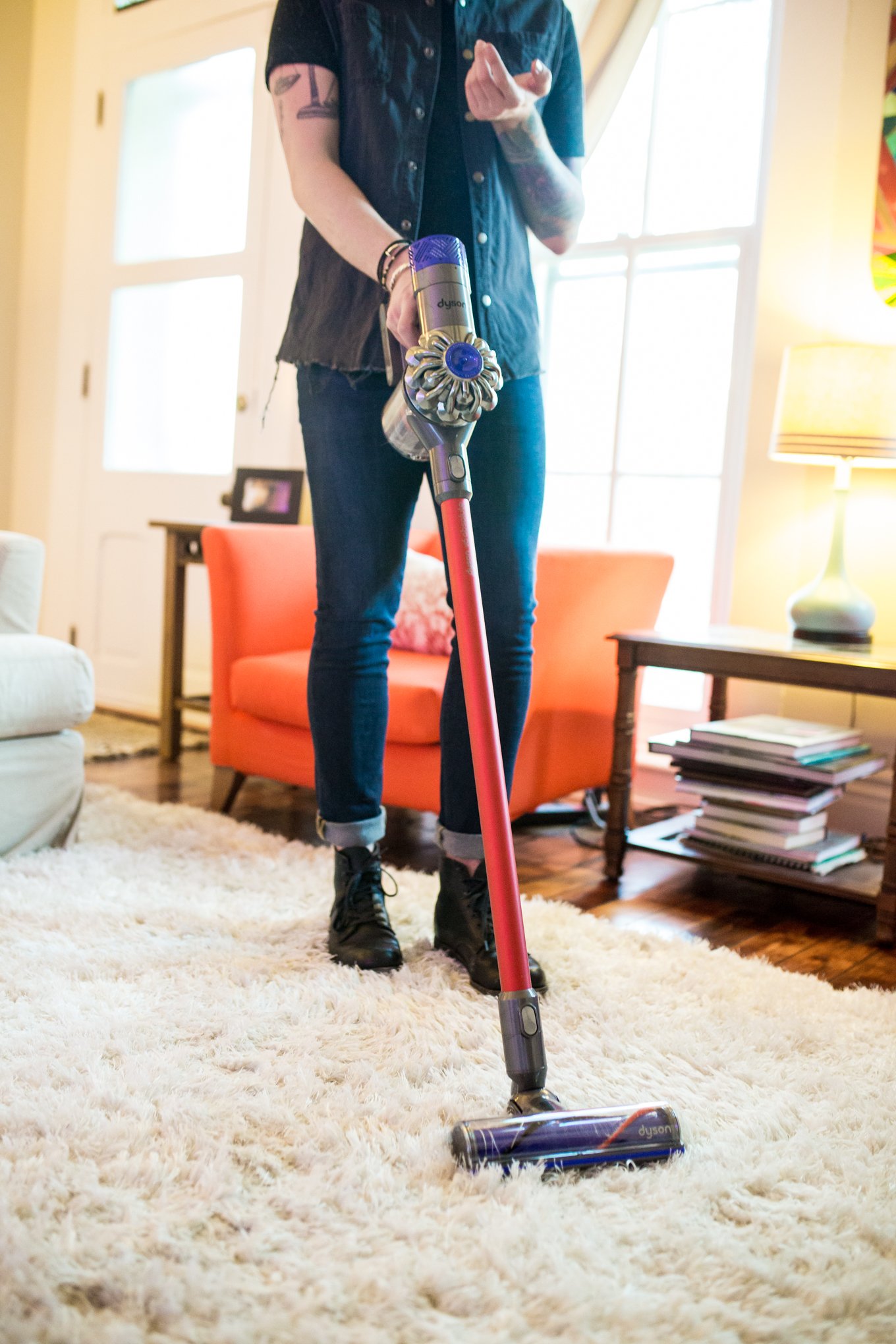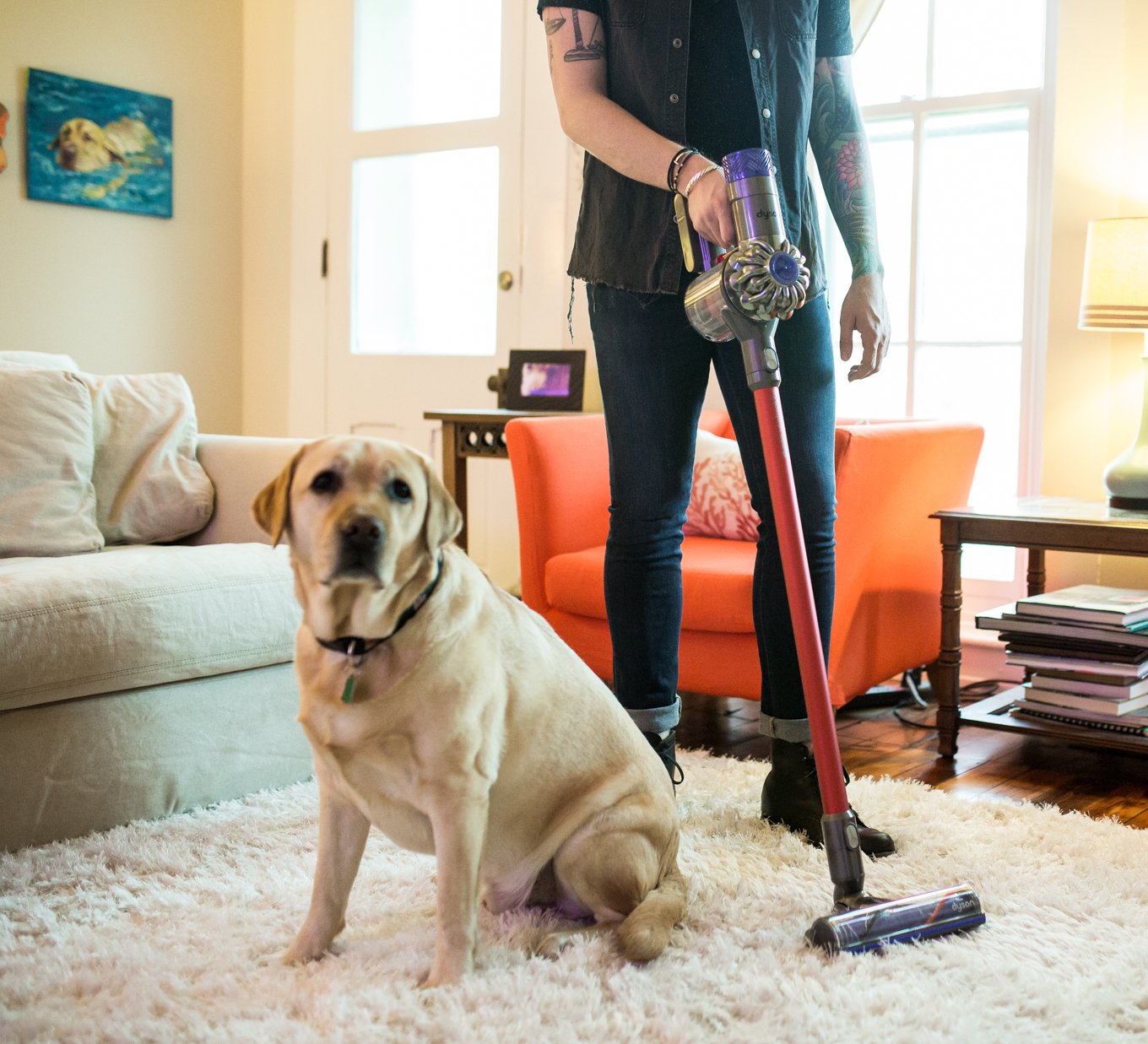 Even better, it also makes storage a breeze thanks to the caddy that can be easily mounted to the wall inside my closet – in essence taking up no room in an already crowded space. It's a win-win situation.
Cleaning doesn't have to be a chore. With Dyson V6 Cord-Free Vacuums, you can clean from floor to ceiling with Dyson power, without the hassle of a cord. Clean carpets or cobwebs in corners, or convert to handheld mode for countertops, couches and car interiors. No more lugging, plugging and re-plugging the old corded vacuum—just undock and go. For more on Dyson Cord-Free Vacuums, visit www.dyson.com. Join the conversation using #NoSpaceUncleaned and #CleanEverywhere.