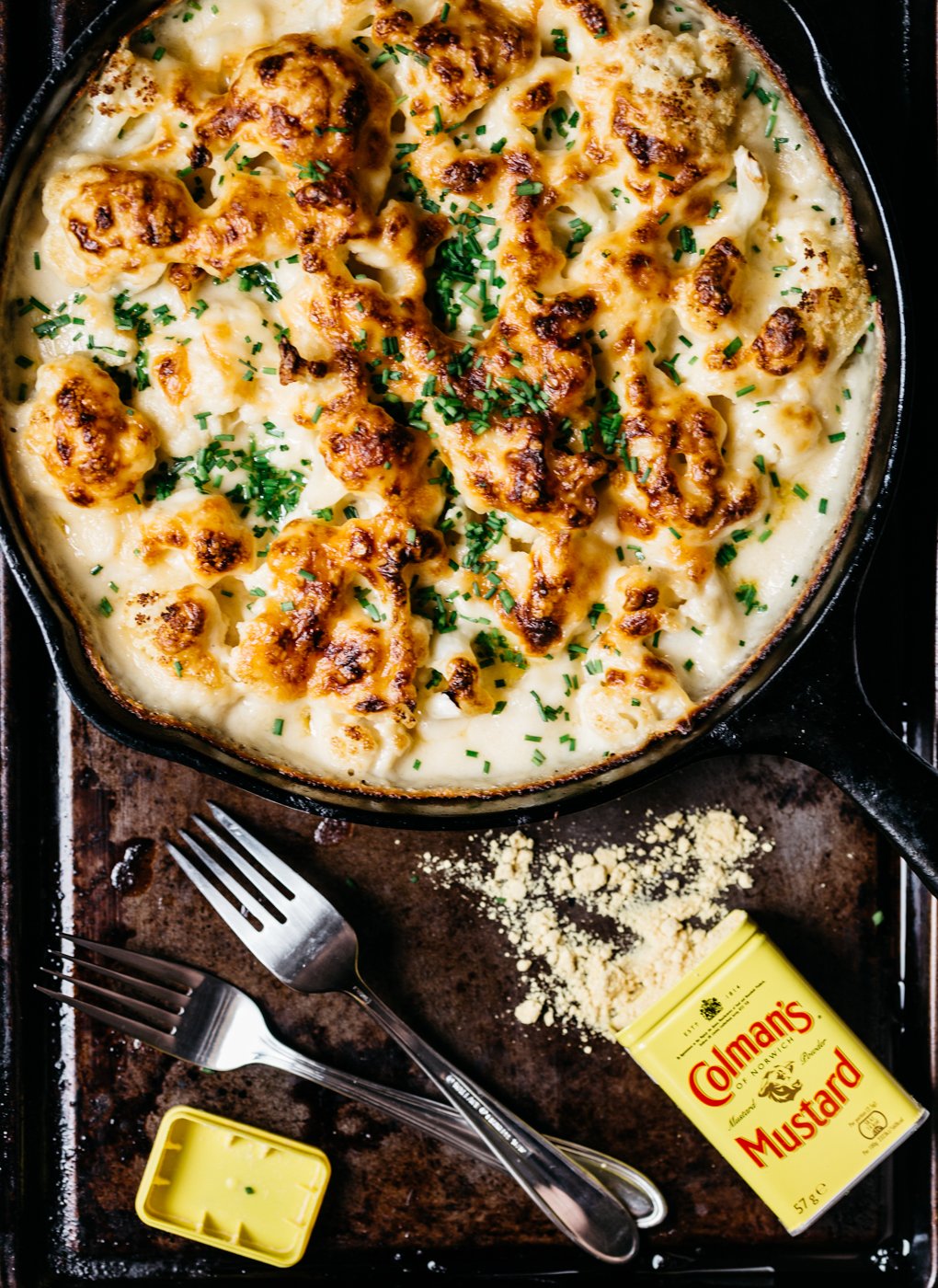 Is there really anything that cauliflower can't do? I'm here today to firmly say, "No." It's been on heavy repeat in my house for months now, but today's recipe is a new favorite. Why? Because it's basically guilt free mac-n-cheese.
Made even more delicious by the addition of Colman's Dry Mustard Powder. Which is why I'm excited to have teamed up with Colman's today to share the recipe for Cheesy Cauliflower with you guys. I promise you're going to love it just as much as I did. Even the boyfriend who's a little cheese-sauce based foods averse was a complete fan, and that's saying a lot. Trust me.
While mac-n-cheese doesn't typically have much heat I'm here to say that the added heat definitely kicks it up a notch! Plus with their Mustard Powder it's incredibly easy to add it into the mix without making too much of a mess. Just fold it into the roux when you add other seasonings like salt and pepper. And then you've got a delicious new spin on an old classic.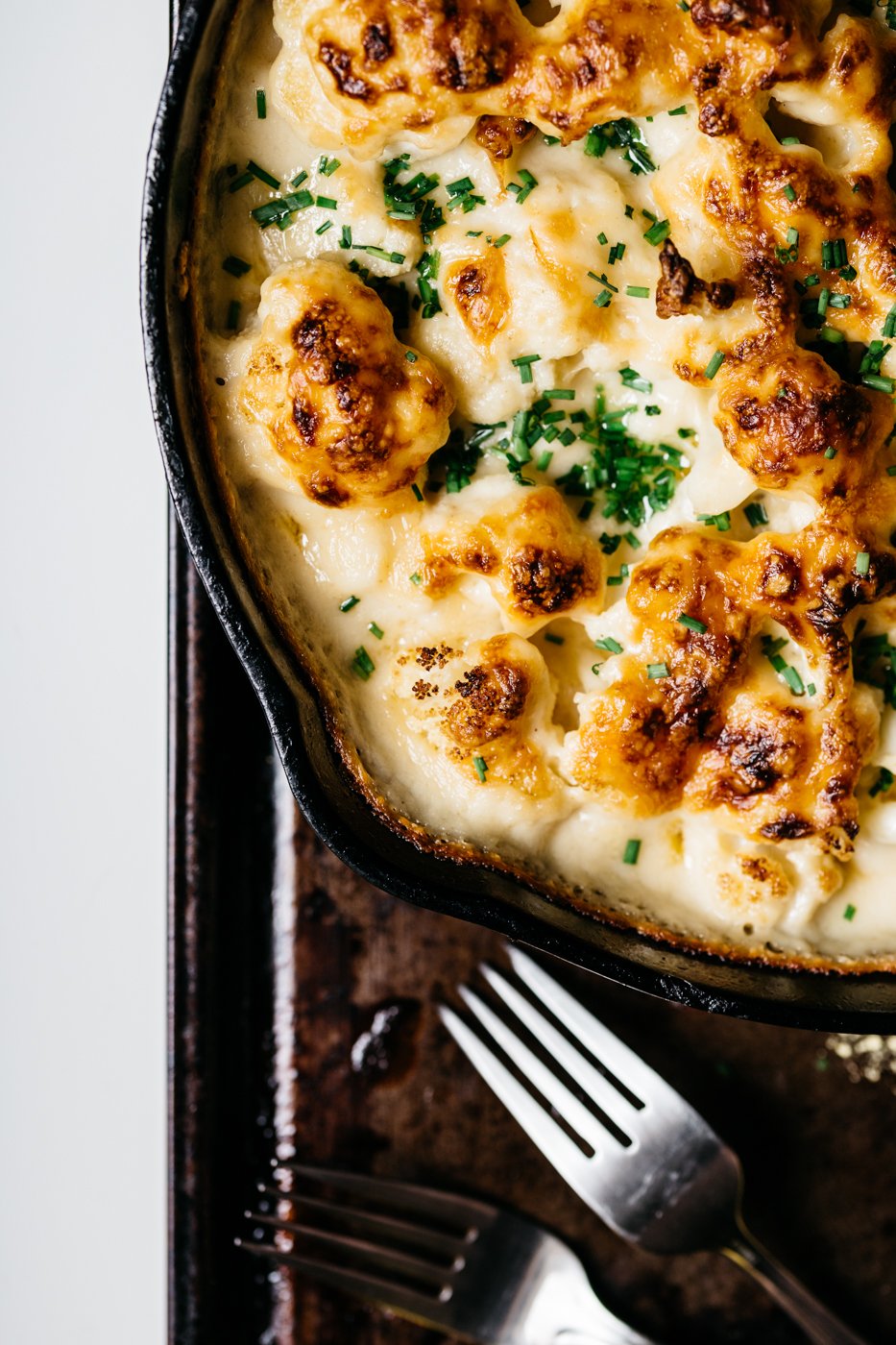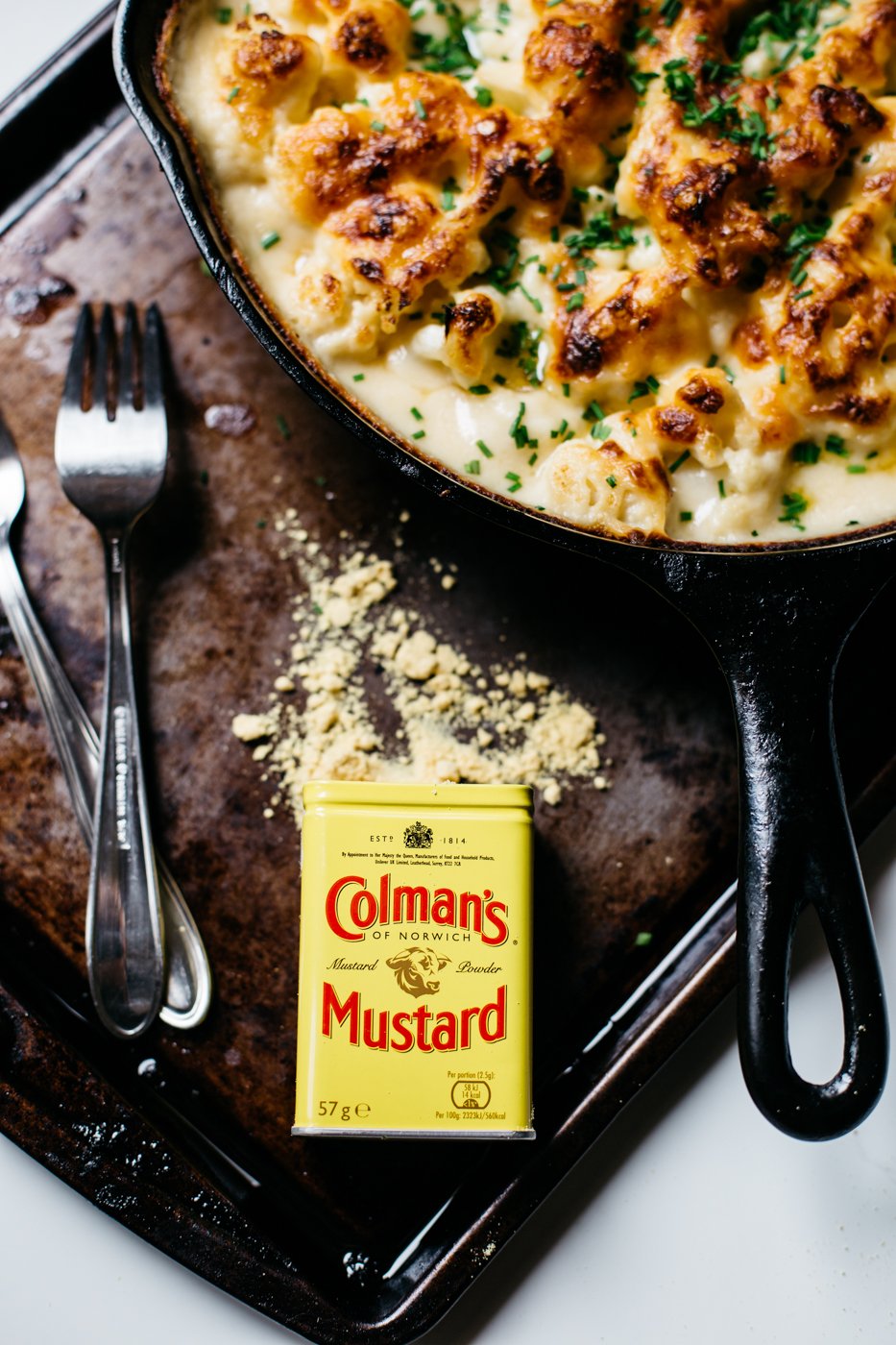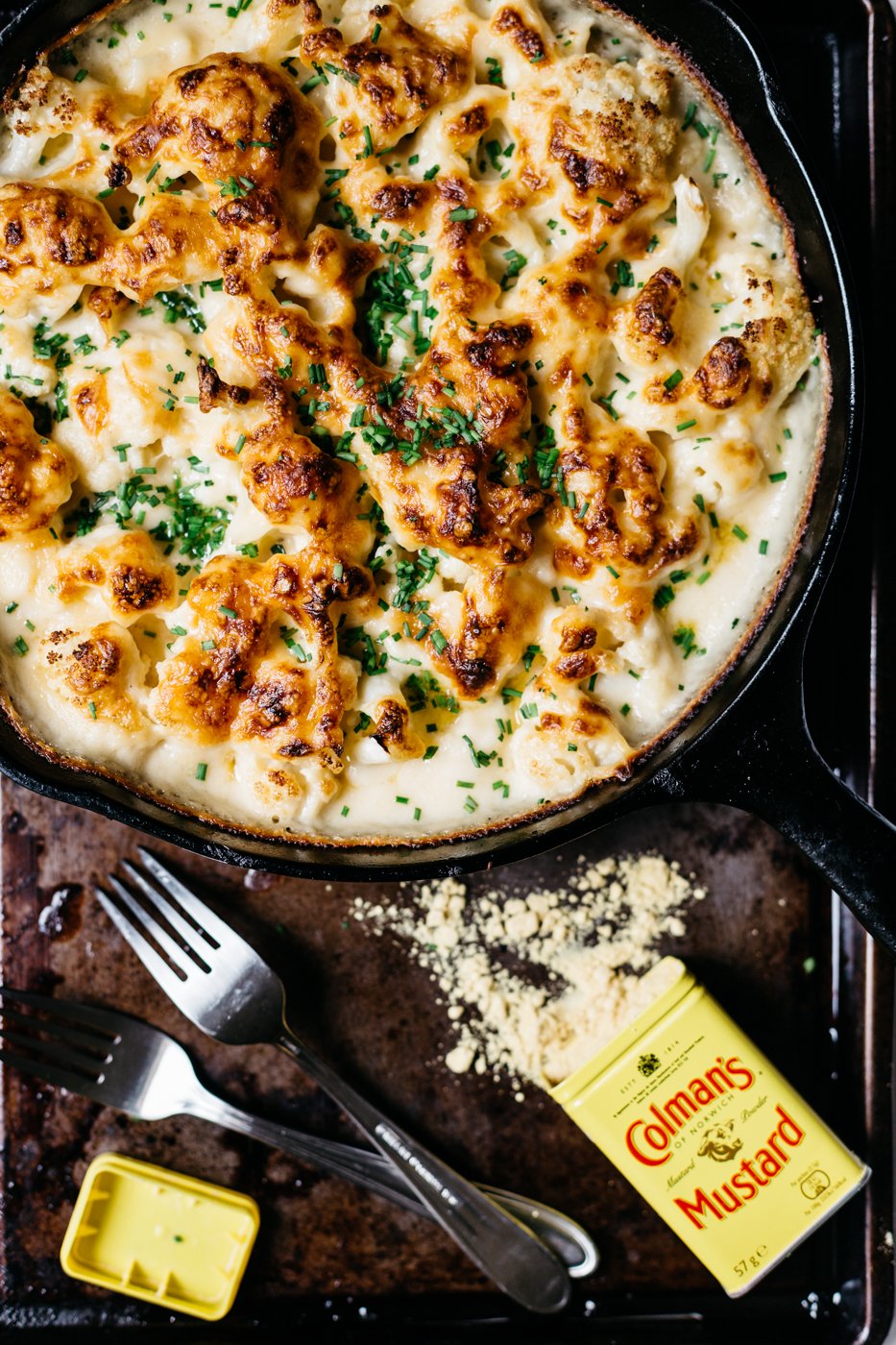 Print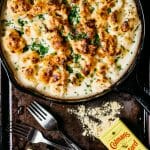 Cheesy Cauliflower
---
3 tsp

. Colman's Dry Mustard Powder

2

heads cauliflower

6 tbsp

. butter

6 tbsp

. flour

3 cups

milk

2 cups

sharp white cheddar, grated

1 tsp

. cayenne pepper
Pinch of salt
---
Instructions
Prepare cauliflower by removing center stalk and breaking into 1 to 2 inch florets. Then add to a large pot, cover with water, and bring to a slight boil. After the water is boiling, cover with a lid, and steam for 6-7 minutes. Then drain cauliflower and pat dry with a paper towel.
While cauliflower is cooking, melt butter in medium saucepan. Once butter is melted add in flour, whisk together, and cook for 2-3 minutes. Slowly add in milk, whisking continuously to avoid any clumps. Add salt, pepper, and Colman's Mustard. Allow to thicken for 2-3 minutes. Then fold in cheese, handful at a time, until all cheese is melted.
Preheat oven to 400 degrees. Transfer cauliflower to cast iron-skillet, cover with cheese sauce, top with additional grated cheese. Bake for 40 minutes or until golden brown. Allow to cool for 10-15 minutes and enjoy!