Disclosure: This post is brought to you by Collective Bias, Inc. and its advertiser. All opinions are mine alone. #CincoDeCayman #CollectiveBias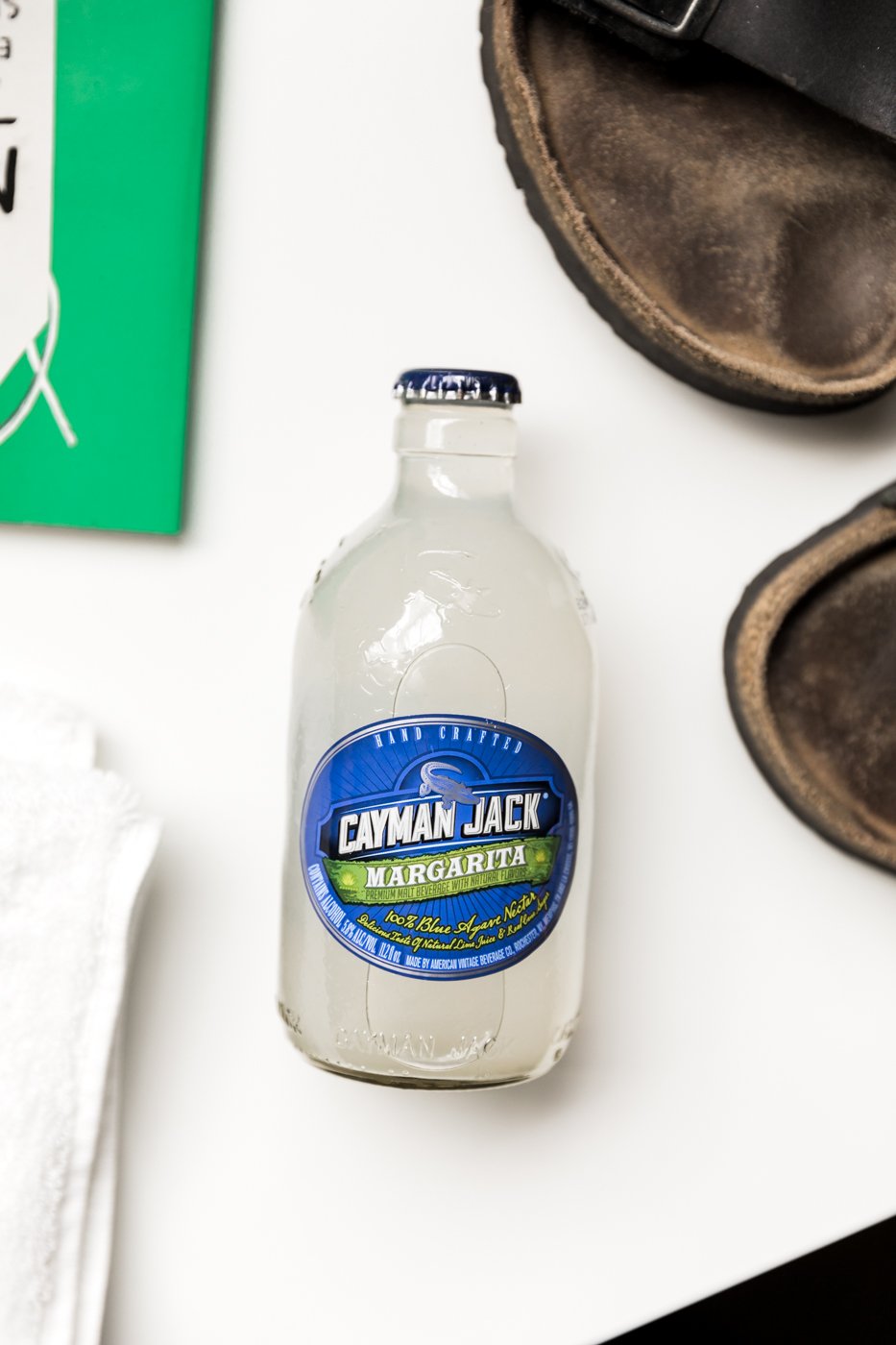 Y'all! I'm mostly officially moved into the new place. Praise God. While I'm not 100% head over heels for it, yet, I do love it so far. More on why I don't love it coming soon to a blog near you, but there are plenty of reasons to love it already. Like, a pool right out my front door. Can anyone say mid-workday pool breaks? Cause I sure can!
And speaking of those breaks, a Cayman Jack Margarita makes for the perfect poolside companion. With all the travel and life changes that have been happening around here lately burnout is real. Which is why I'm making myself take breaks now, every day. Because it's really, really easy to work round the clock when you're a one man show. Especially when you've got a lot to catch up on. But taking care of yourself should always be your number one priority.
So for the foreseeable future every day after lunch I'll be backing up a book and a Cayman Jack Margarita to head down to the pool. Why? Because Vitamin D really does do wonders, and margaritas are definitely the best poolside drink. With Cayman Jack premium prepared cocktails, it's easy to discover something unexpectedly great. Like how easy it is to make your next pool day one to remember!
In other words if you're looking for the best poolside drinks then look no further than Cayman Jack. Because they're handcrafted, premium prepared cocktail that blend authentic flavor with just the right bite. Their cool, refreshing taste and precise blend of premium, natural ingredients discovered around the world makes it the ideal margarita for summer and beyond.
SaveSave