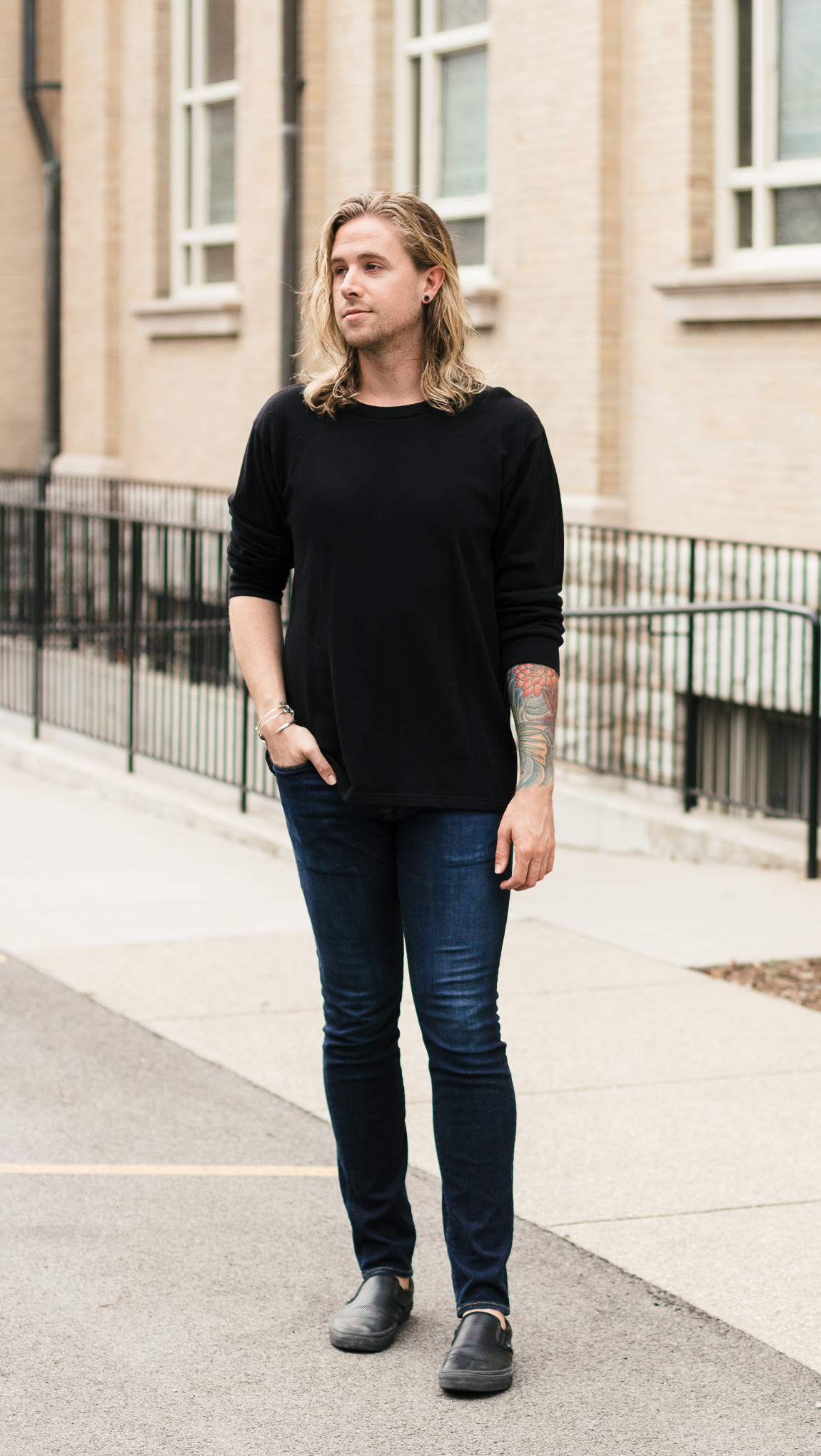 Cheap Monday Sweatshirt (similar here) | Big Star Jeans | Giles & Brother Cuff | Alex and Ani Bracelets | Vans Slip On Shoes
I'd be lying if I told you I hadn't spent the better part of the last two days trying to figure out how exactly to make VSCO Presets work for me. Crazy, right? Thankfully I made a plea for help on Twitter, and Suzanna reached out with some sage advice. It's not 100% where I want to be with the edits, but at least I know which direction I'm headed. Or at least that's what I keep telling myself.
In other news: I'm headed to Indy today! Which I'm pretty excited about. The only real time I've ever spent in the city is when I stopped for dinner on the way to and from Chicago a few times, and this time around I'm heading up as one of 5 Instagrammers that Visit Indy is bringing up to show off what they've got to offer. I'll be checking into Hotel Broad Ripple tomorrow and then exploring the museum, zoo, and eating all the good food I can find on Thursday.
If you're familiar with the Indy area, let me know where I should check out, and if you're not then be on the lookout for a City Guide coming your way next week. But in the mean time tag along on Snapchat (@TheKentuckyGent) to see what all I get myself into.