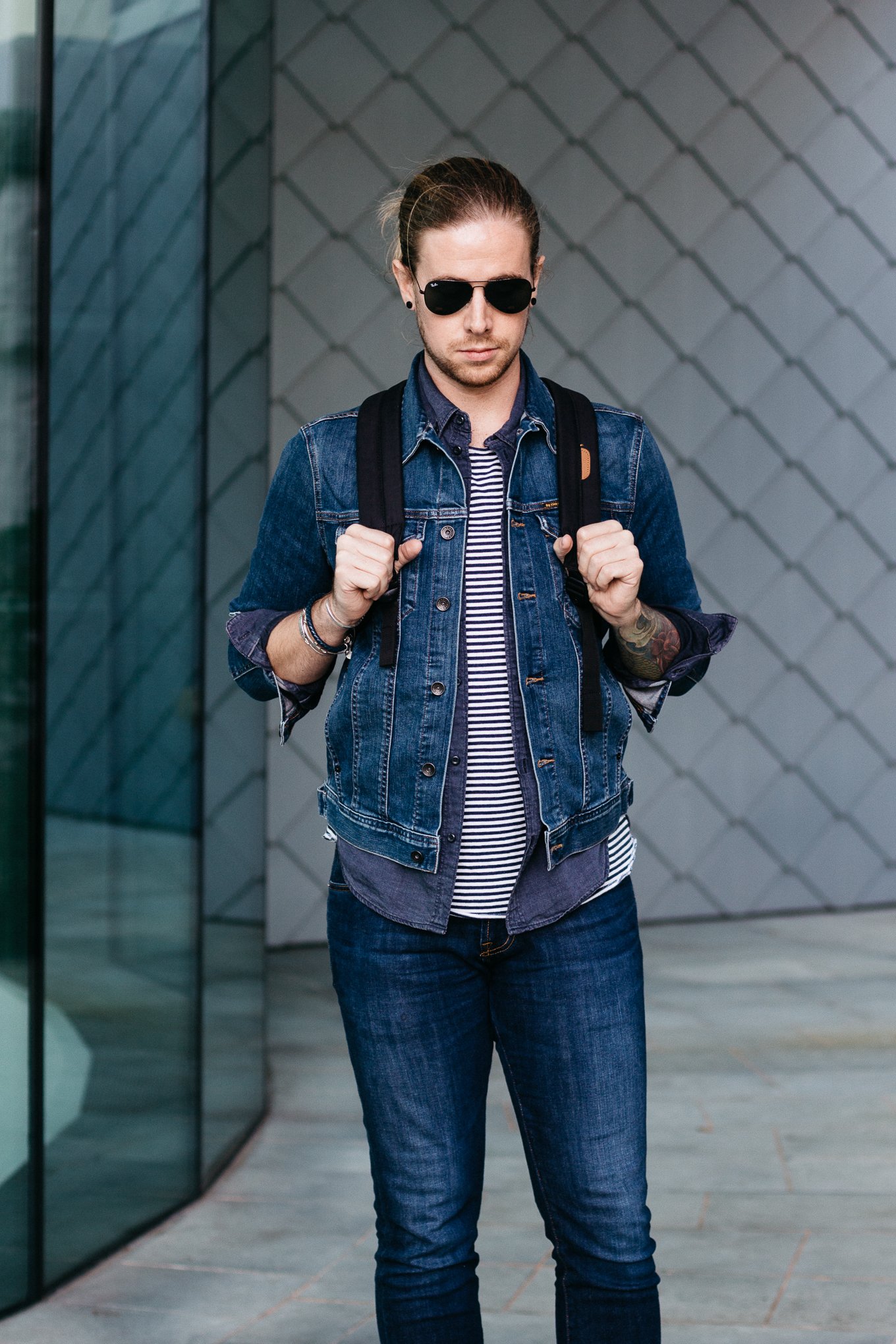 Ray-Ban Aviators | Obey Tee (similar here) | H&M Shirt (c/o & similar here) | Big Star Jacket (c/o) | Big Star Jeans | Alex and Ani Bracelets | Giles & Brother Cuff | Frye Boots
Well, even though I grew up in Southern Indiana I've never spent any time in Indianapolis until the last few days, and damn I've been missing out. While it doesn't hold a candle to Louisville (sorry y'all) it's a great city full of culture, good food and drinks, and plenty to do.
If you follow along on Instagram and/or Snapchat you've probably already seen quite a bit of what I've gotten myself into, but if you don't (now's the perfect time) I'll be sharing a Visit Indy guide next Tuesday. Until then I leave you with this, if you do nothing else when you Visit Indy then you should definitely visit the IMA (Indianapolis Museum of Art). It's one of the most photogenic places I've ever been in, and I spent way, way longer wandering around the grounds than I originally planned. Go figure.