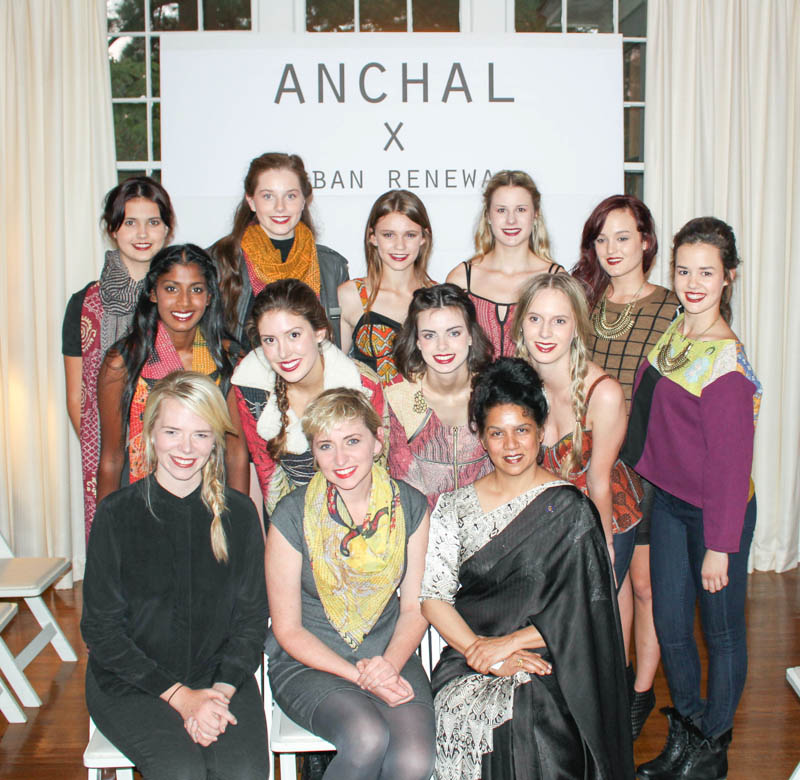 Last night I was lucky enough to have been able to attend the Anchal x Urban Renewal Fashion Show for Urban Outfitters. Anchal is a Louisville based non-profit organization that offers exploited women in India a chance for a better life by way of a career in textiles. The collection was gorgeous, but having the honor of hearing Jaimaca Gupta a partner in Anchal was the real highlight of the event. She shared a story of one of the women who's life was changed by this project, and I don't think there was a dry eye in the house.

Local non-profit Anchal partnered with Urban Outfitters and unveiled their new clothing line, called Anchal x Urban, at a fashion show at the Peterson-Dumesnil House on Wednesday, Oct. 16th.
These one-of-a-kind pieces included dresses, tops, skirts, and jackets, totaling eleven garments. These items will then be sold online and in various Urban Outfitters stores nationwide, including the Bardstown Road location in Louisville.
Anchal, a Louisville based nonprofit, offers alternative careers in textiles to marginalized and exploited women in India. Anchal's artisans are empowered through design training, health benefits, education workshops, and financial security. This fall clothing line uses hand-sewn quilts made from vintage saris created by Anchal's talented artisans.
I'm honored to be from Louisville, where an incredible amount of hard working, loving, and compassionate people call home. The community here is so, so rich in diversity, and I look forward to bringing you more posts about other events around our fair city.
-The Kentucky Gent