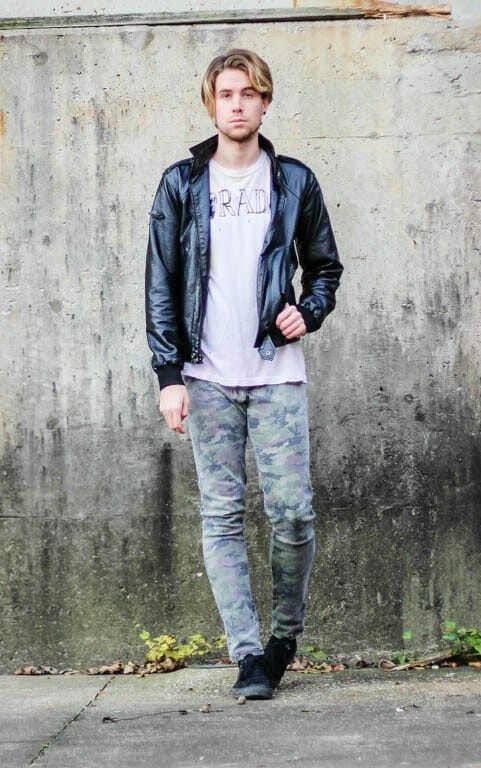 It's a bright sunny Tuesday morning in the good ole' bluegrass state, but I'm pulling some inspiration from The Big Apple today. From the setting, to the pieces I put together, feeling very grunge today – but in a good way. Not like I haven't showered in days, or washed my hair in a month. UNIF is the all star player in the look today. If you have heard of them definitely take a minute to check them out, UNIX. They are another LA based label that I found out about thanks to at Black Salt here in Louisville. Their acronym stands for "Ur Not In Fashion" which parlays really well into all their collections. They're best known for the verbiage on what they print up.. as it tends to push the envelope. But that's just part of what makes this brand so fun to work with. Like my shirt for instance.. "RAD" is really just "PRADA" without the first and last character ;).

Rad T-Shirt // UNIF, Leather Bomber Jacket // Black Apple, Camouflage Pants // Tripp NYC, and Chucks // Converse
Grunge is one major trend that has never left the men's market for which I'm thankful, and even more so thankful that most of the men's style blogs on the map currently are for the Dapper Dan's of our generation, not so much those of the grungier inclination. Gives me a great little niche to market to! Leather jackets should be a staple for every guy's wardrobe in the Fall. They're incredible versatile, and give a serious bad ass edge to any outfit.
-The Kentucky Gent