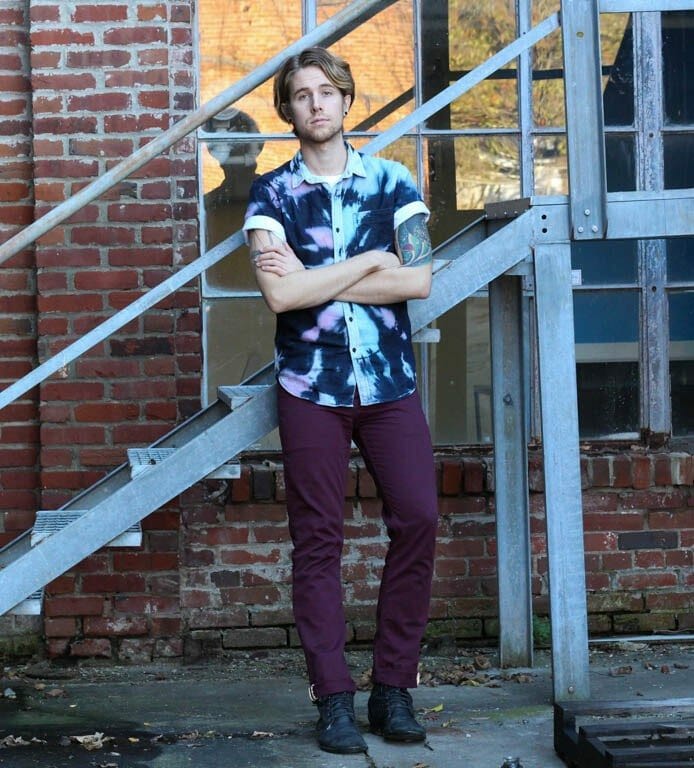 I woke up thinking "Oh, no, not you again", but to my great surprise I opened my Twitter feed to find this gem of a quote, "Dear Monday, Thanks for having the word "mon" in you. That's French for "mine," in case you weren't aware, Monday, but it makes me think of you more as "my day," and frankly that sound like a much more promising start to the week." Hope it starts you work week off some pep in your step like it did mine.

Short Sleeve Tie-Dye Denim Shirt // Topman, T-Shirt // Obey, 511 Commuter // Levi's, Boots // Topman
Just because we're wearing blue doesn't mean we're blue. I've been trying to find something to wear this great tie-dye denim shirt I got from Topman a few months back, without much luck I might add. I threw this together as I was headed to a style a shoot for Street Moda, where I act as the men's buyer and freelance blogger, and was more than pleasantly surprised. The pants are subdued enough to let the shirt do all the talking, and the lighter pink/purple tones in the shirt tie right back to the pants perfectly!
P.S. The last few shots I took in front of these great walls covered in graffiti, which I LOVED, but I started to blend in a little. Look for another outfit at that location soon though 😉
-The Kentucky Gent